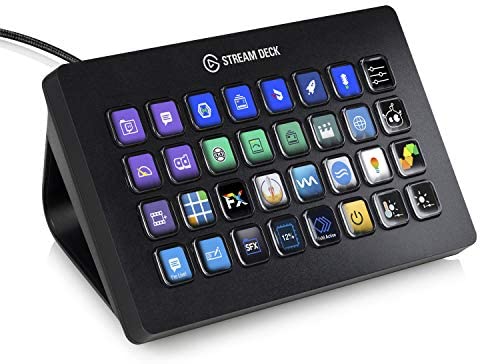 The Stream Deck - multi-purpose desktop device
One day recently I decided to add a Stream Deck to my arsenal of computer hardware. ordered a Stream Deck from Amazon. I started with the 15-button version: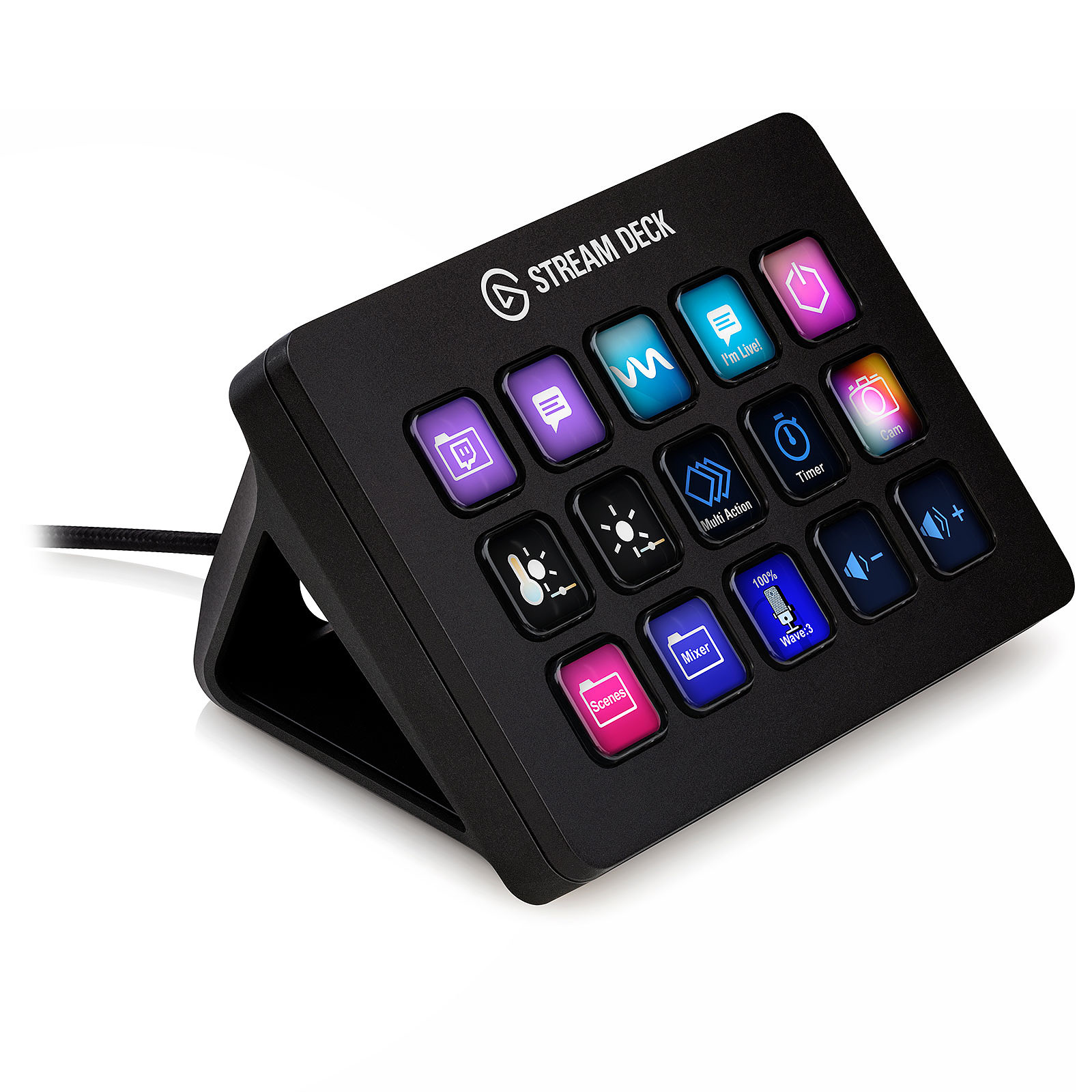 but very quickly fell in love with it and purchased the bigger 32-button Stream Deck XL version, as seen at the top of this page. Now the 15-button version is going to eBay for sale - I felt it wasn't fair to use Amazon's excellent returns service. It sold quickly and at little loss.
What exactly is it then?
According to Elgato:
An expanded 8x4 grid provides a grand total of 32 LCD keys, each sporting crisp resolution and fluid playback. Easily customize them all with static or dynamic icons. Enjoy one-touch tactile control like never before. Get instant visual feedback to confirm your every command. And tap with confidence thanks to a non-slip magnetic stand that holds solid at the perfect angle.
Now, first of all, I'm not a streamer; I don't stream; I stream nothing! I use the Stream Deck as an application loader and controller. It serves as an interface between me and my apps - both loading them and controlling them.
To illustrate this, here is an image of my home screen on the Stream Deck: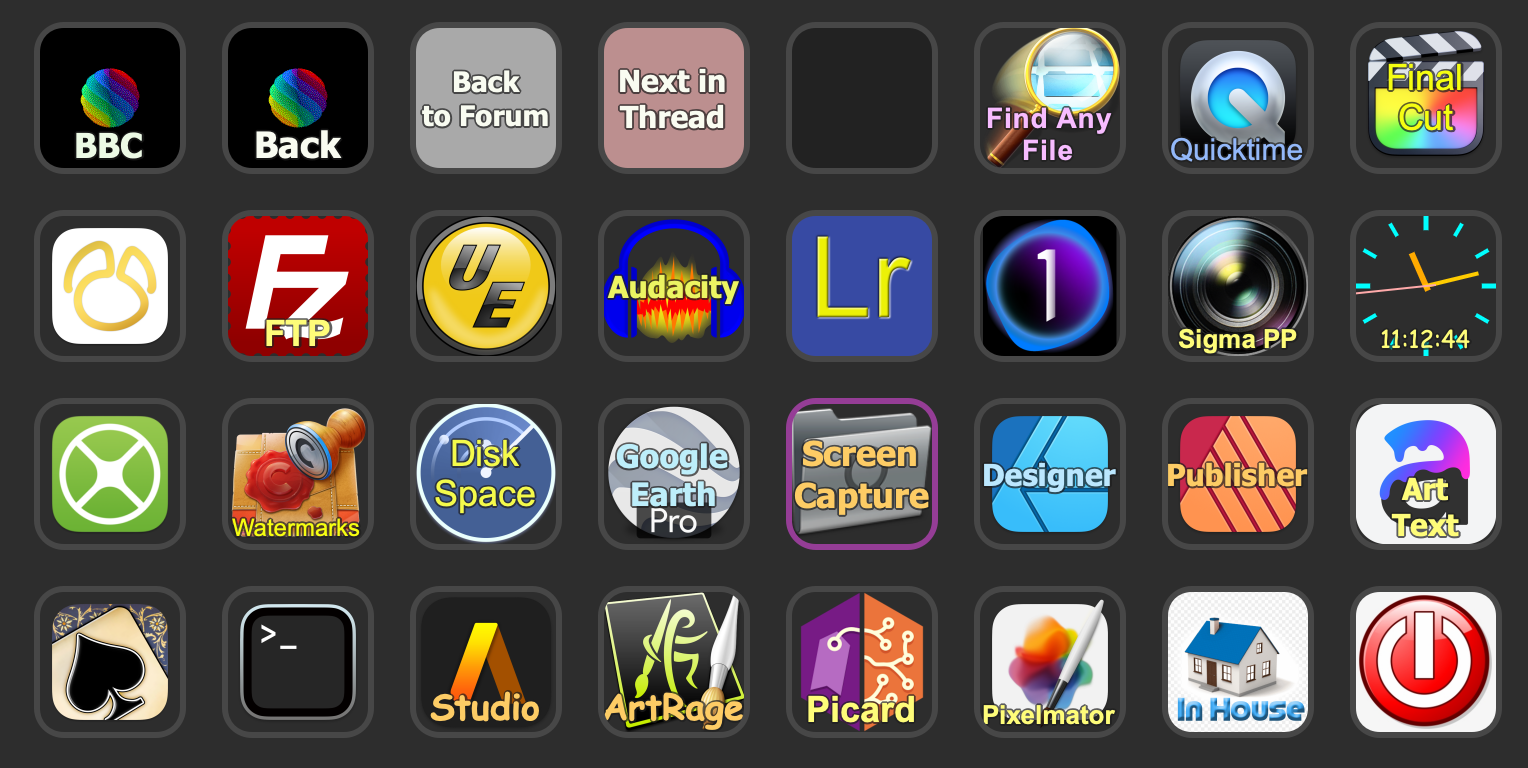 So you can see icons for various applications. The first button loads the BBC website into Chrome, and the second is a browser Back button. Next are two buttons which control my activities in a favourite user forum. Most of the other buttons load specific apps, plus there's a clock, a generic Quit button (just sends CMD + Q) and a button which loads my in-house apps screen.
But what is interesting is that not all buttons do similar things; Quicktime and Final Cut, for example, simply load those programs, but the Lightroom button loads Adobe LR and then switches to my Lightroom screen profile: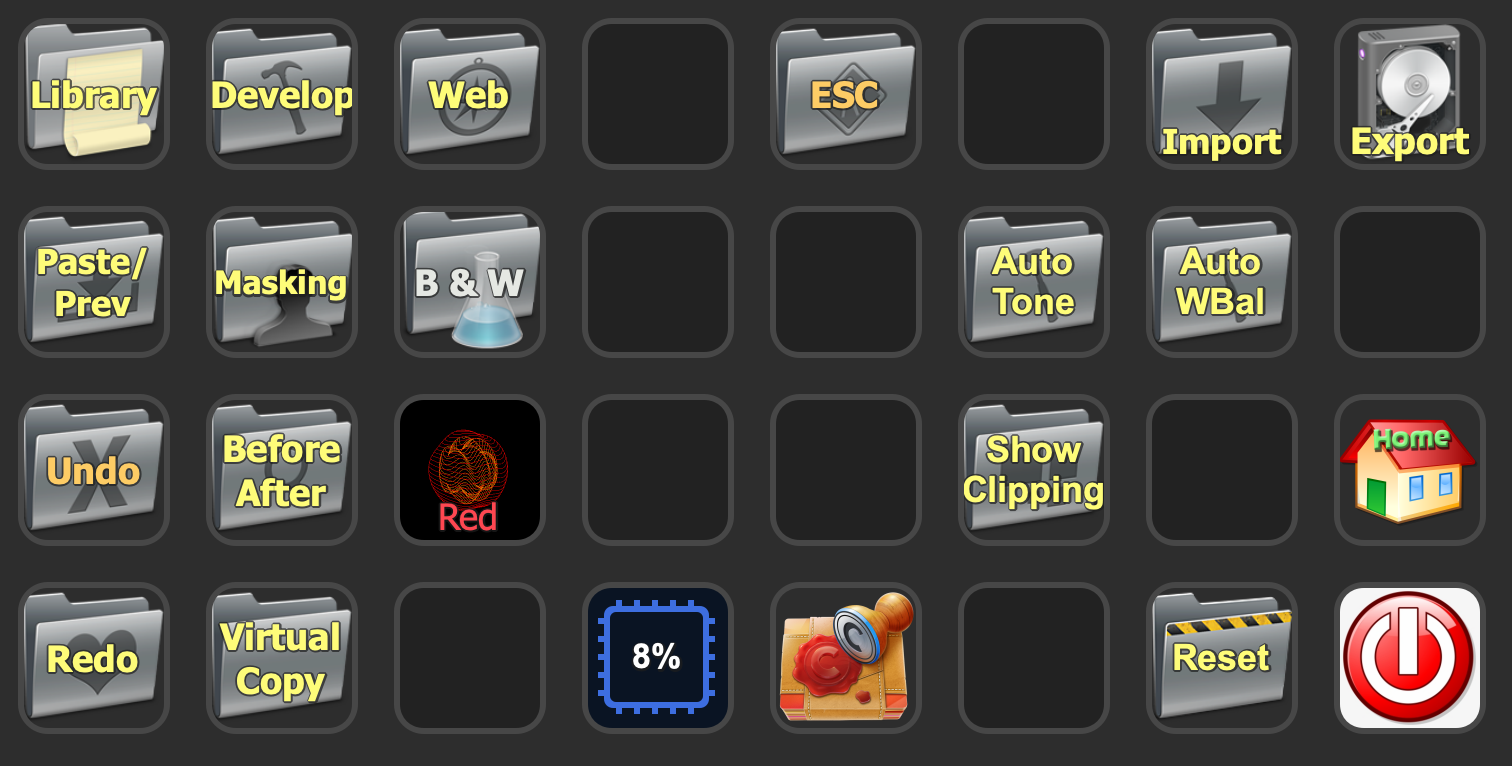 This profile serves as an adjunct to the Behringer. Generally speaking, I use a Behringer control surface to adjust LR sliders, and the Stream Deck for specific actions, as seen above.
Setting it up
You'll have noticed that for my Lightroom profile the buttons have Mac-style icons, while for my Capture One profile I've opted for plain colours. Also, the text appears in various colours. This is all under your control, and there's a multitude of icons you can choose, either Stream Deck's own icons, or you can make your own very easily. Here are a few of the provided icons: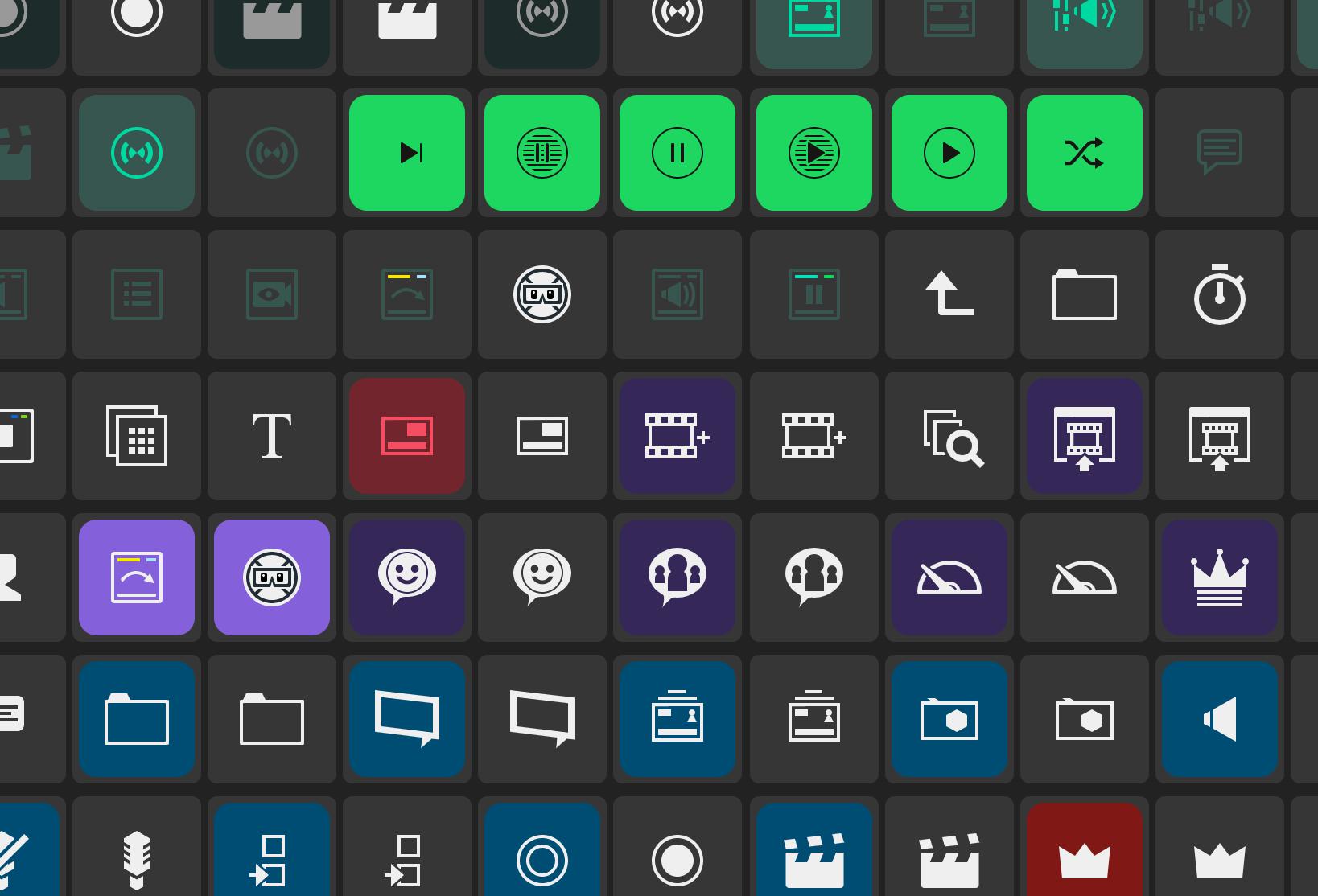 and the Final Cut icons include (though I don't use the Stream Deck for Final Cut):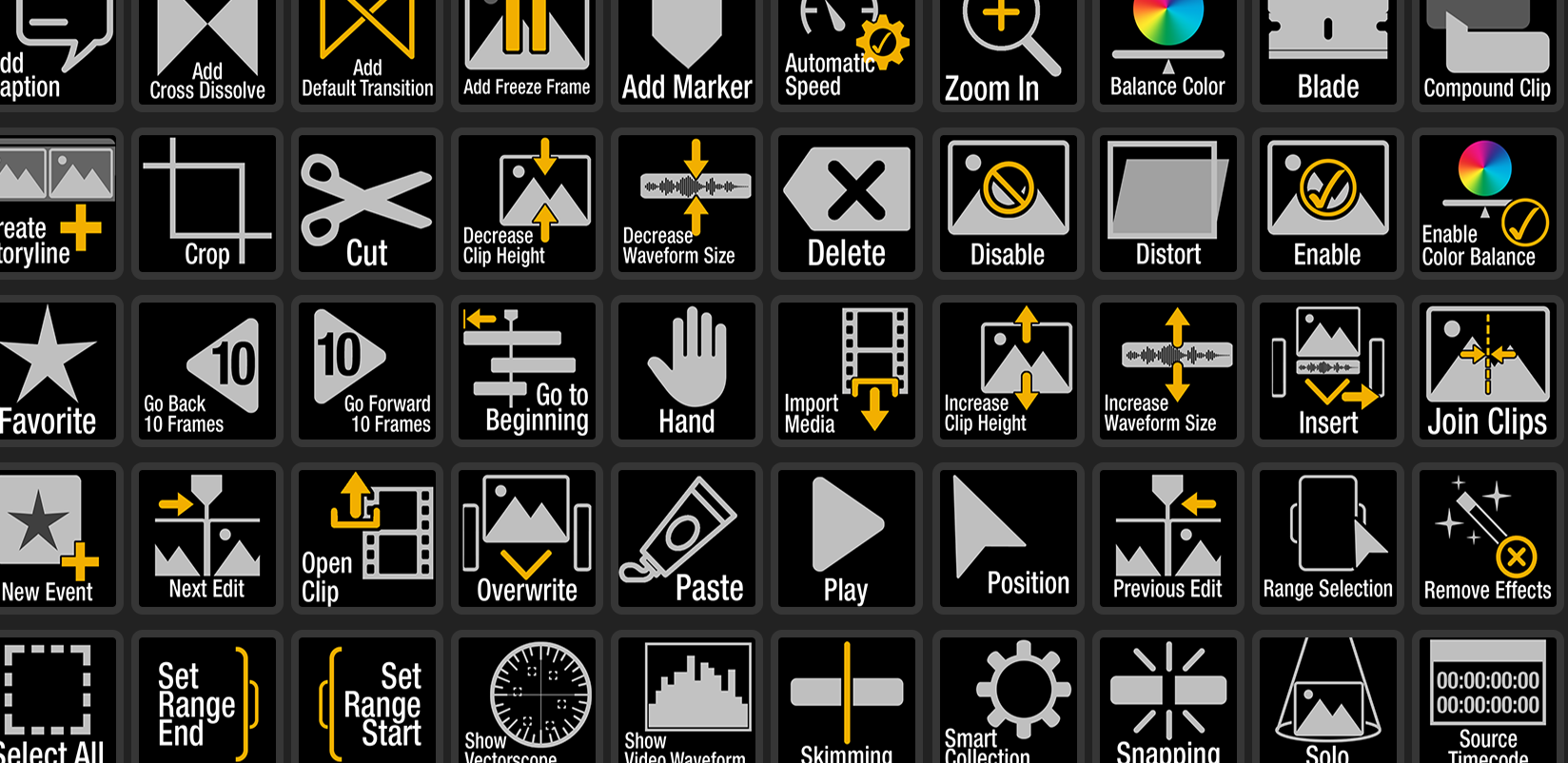 Here's how you set up text, colour, font and so on: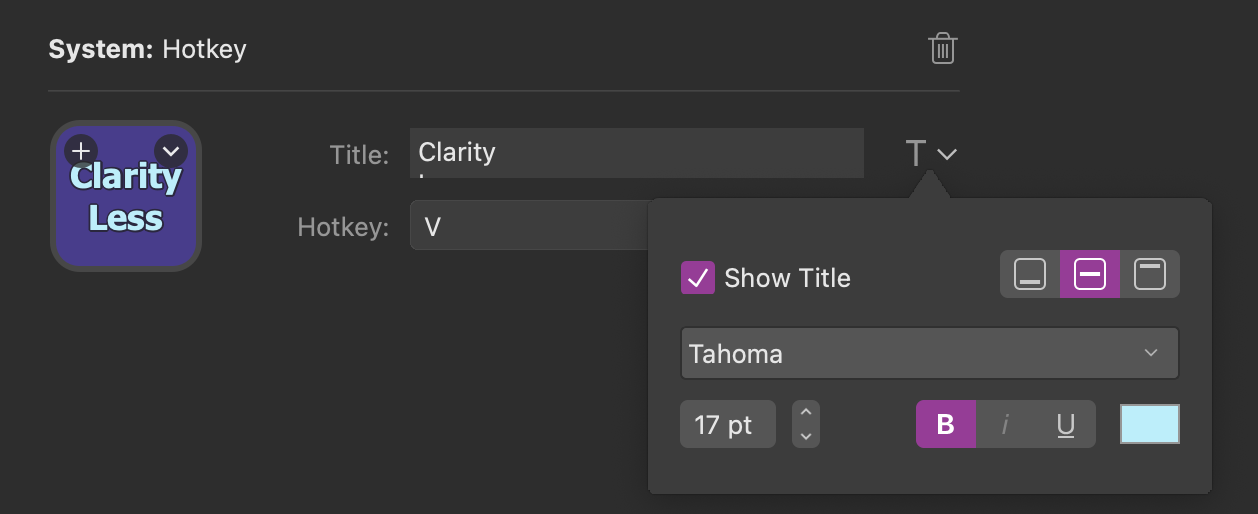 So there you go, a brief introduction to Stream Deck and how I personally use it. Get one.