The DJI Mini 2 - A Strobe Light
Too Small to See?
You don't have to fly very far before you lose sight of such a tiny drone as the DJI Mini 2. It's happened to me many times - thank goodness for the little diagram in the lower left-hand corner of the iPhone display which shows which direction the drone is pointing and where home is. Simple - turn it round so it's pointing at the H and fly forwards until you can see it.
So, searching on Amazon I found this:
ULANZI Drone Flash RGB LED Light with 3 Colors
It's a tiny strobe light which, as you can see intheAmazon pictures, they intend you to stick it on top of the drone. Hmmm, all very well, but you won't be able to see it most of the time, as the sides and bottom of thedrone are in sight, not the top.
So I found a better solution. It comes with some very sticky Velcro pads, so I cut one such in half and stuck it to theback of the drone, on the battery cover.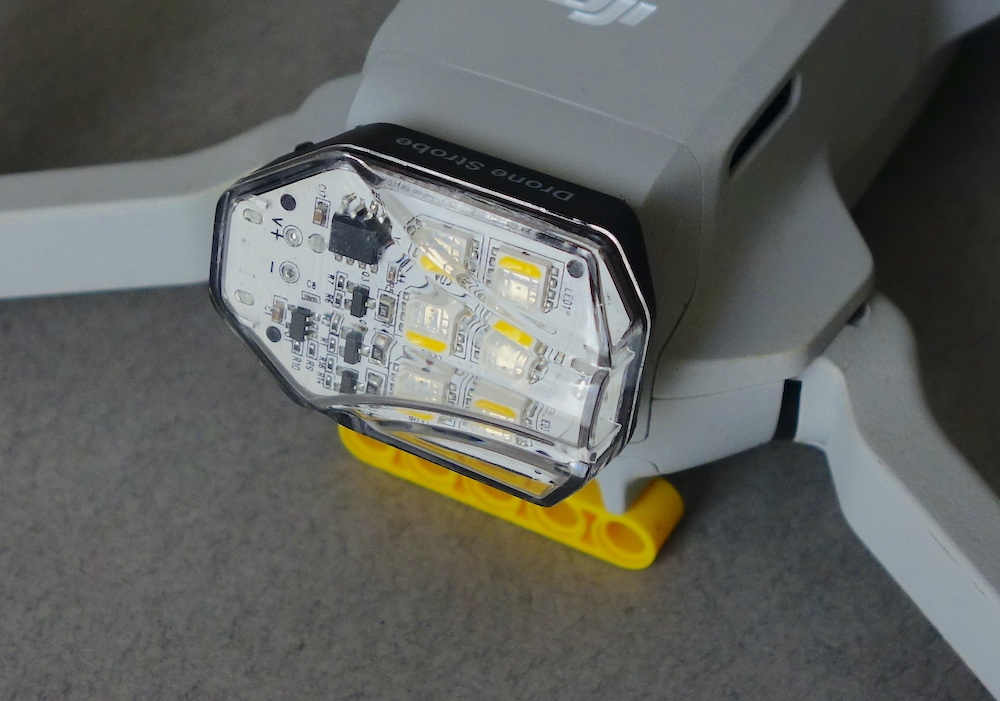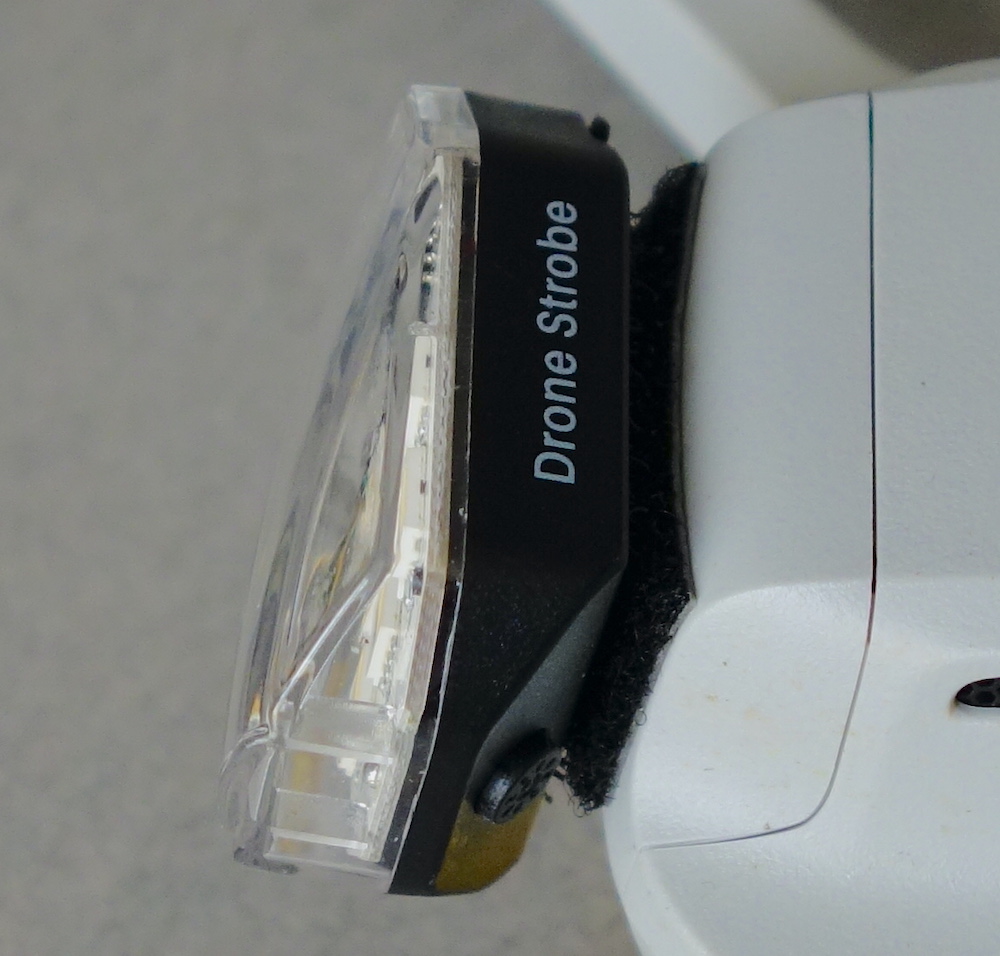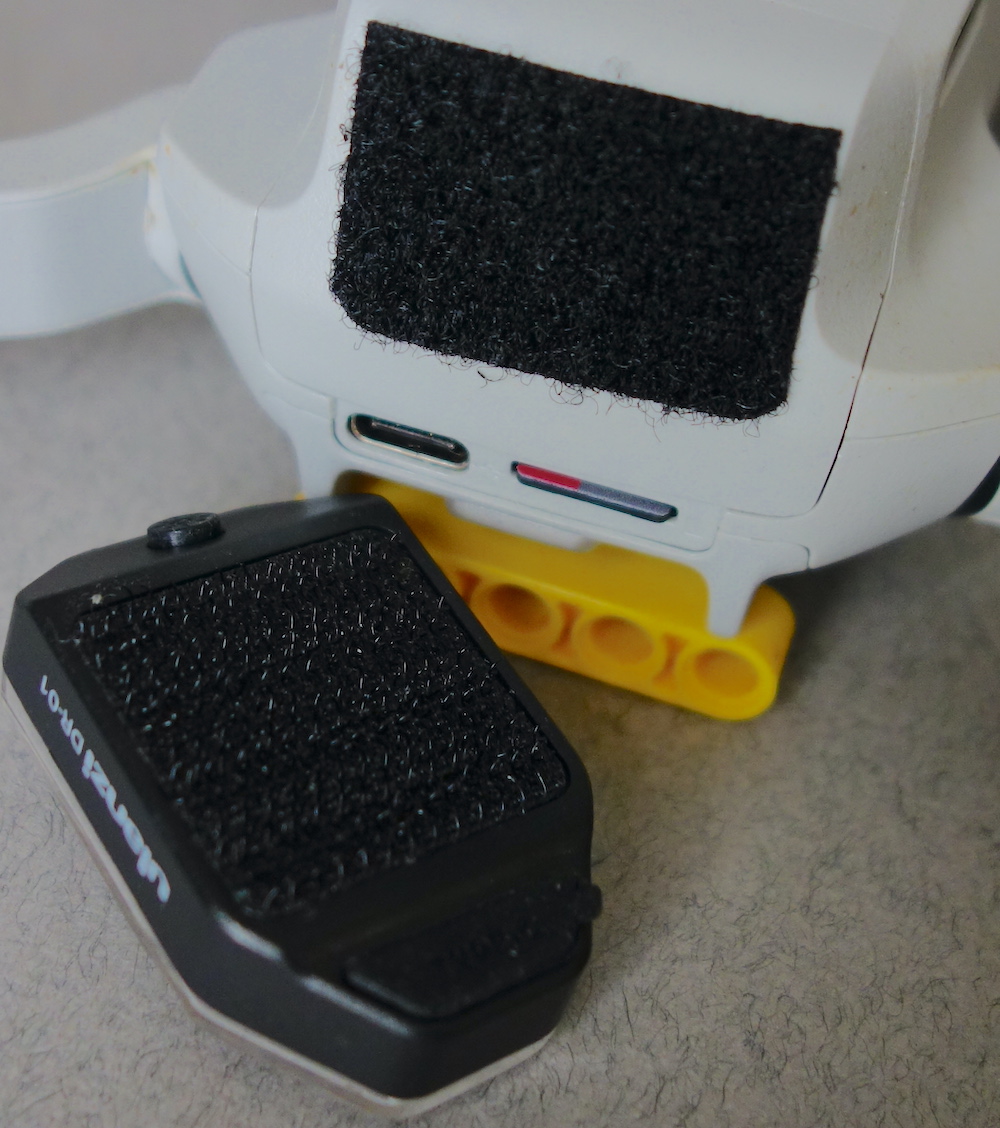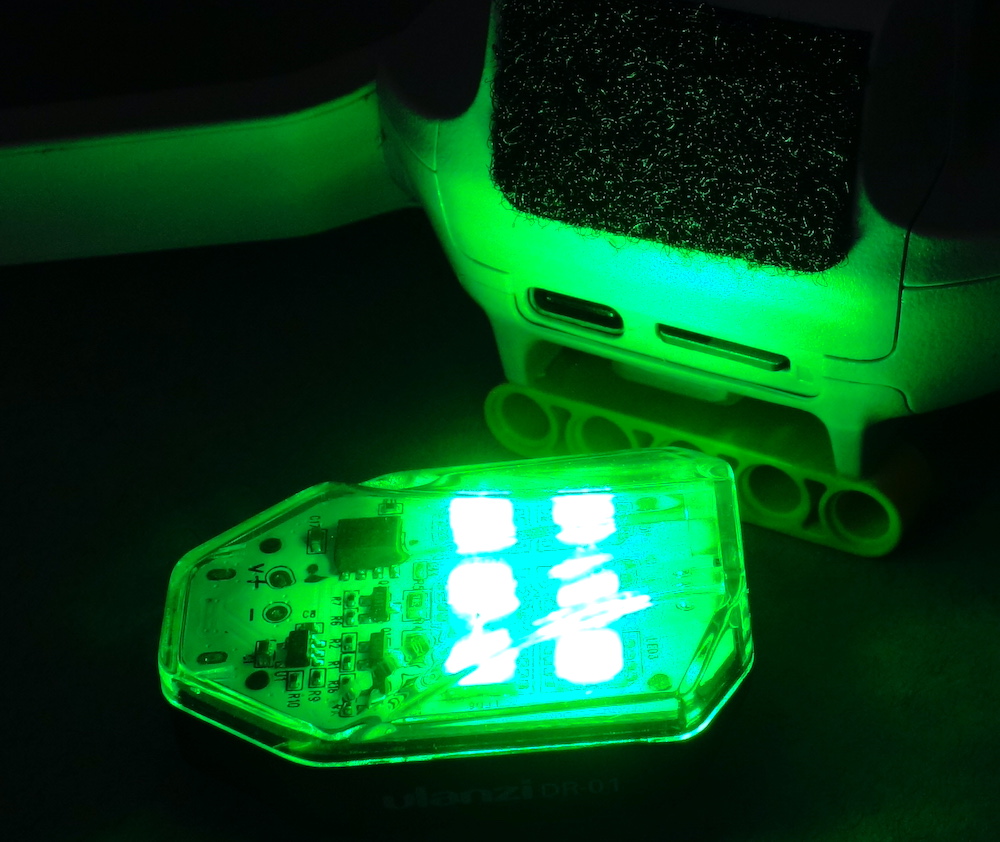 It's brilliant! It can be on constantly, flash rapidly, or flash slowly, in white, green or red. And you can see it from at least 300 metres away. So if you have trouble seeing your Mini 2, well, the link to it is up above.

(By the way - ignore the piece of yellow Lego seen in the pictures. I stuck that on to raise the rear end a little when it's on the ground, to stop the propellors acting as a lawnmower.)