The DJI Mini 2 - one of DJI's best drones! / DJI's best drone?
My History
I've been a drone pilot for years. Starting with the ill-fated Parrot AR (it flew away all by itself eventually!! Good riddance; it was crap to be honest but it got me aloft and started me into a near-obsession!) then the original Phantom, and progressing through Phantom 2 and Phantom 3, I ceased my Phantom journey there. I then embarked upon a massive project: building a DJI Flamewheel F550. This was available only in kit form. It was a massive 6-rotor (hexacopter) craft, most of which arrived in individual parts. You had to source many other parts yourself, including the flight computer and the gimbal and the whole GPS system, and then build it. It took months, and, to be honest, never worked well, but it sure looked impressive. But with so many adjustments and tweaks, it was nigh on impossible to get right. But I really had fun building it.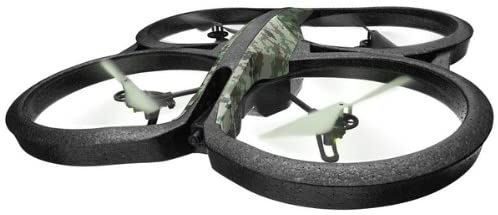 The Parrot AR Drone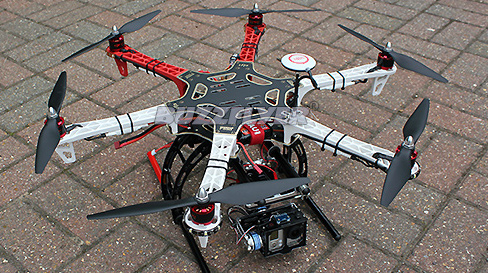 The Flamewheel

I abandoned the Flamewheel soon after completing it and grounded myself for some time. After a few months the bug bit me again and I bought a DJI Spark.
"it flew away all by itself eventually"
The DJI Spark
Bright red (other colours were available), it's a solid little craft, which really (and quite noisily) goes. It's equipped with all around sensors, and is thus virtually impossible to crash. But, to me, its biggest negative was its camera, which gave me only HD video. But what great fun to fly - perhaps I should say throw around the sky.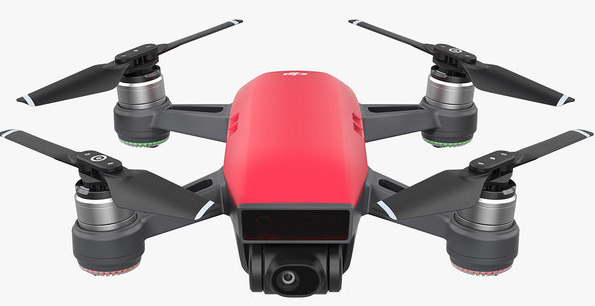 "its biggest negative was its camera, which gave me only HD video"
To 4K and beyond!
Ultimately it was lack of the magic and now ubiquitous 4k, or UHD, which made me consider being unfaithful to the Spark. And there was another consideration: weight. As is now universally common, 250 grams is the great separator. Below 250 you can do virtually whatever you like, as long as you're reasonably sensible. You can overfly buildings and public places, as long you stay 50 metres above people and stuff, and, in the UK at least, you don't need to be licensed. Above 250 you need a license and just can't do much at all - you really should be flying out in the countryside, away from people and buildings and ... boring! I am licensed, but the combination of the stringent rules and the video resolution were what drove me to Youtube to research my next drone.
"250 grams is the great separator"
The choice was simple
I was not prepared to be unfaithful to DJI, who had been my reliable partner for many years. Other pretenders to the quadcopter throne were starting to appear - Autel, Yuneec, Hubsan, Fimi were the main players, as well as a million other less known brands - but DJI were not only the most popular and most reviewed, but were, to me at least, the only true drone manufacturers, the only ones worth considering. But to this I must add the quite new Skydio 2+, which looks like a wonderful drone, though expensive.
It didn't take long to make the decision. Only one DJI drone fit the bill in terms of video resolution and weight: the Mini 2.
"... the only true drone manufacturers, the only ones worth considering"
It was here the next day
You can't beat Amazon! Once I'd made the decision and placed my order the craft arrived on the following day. First impressions were very favourable. It's a beautifully made chunk of grey plastic, subjectively feeling very light indeed. By comparison, the Spark felt very much heavier. The controller is lovely, big and heavy, and feeling very professional.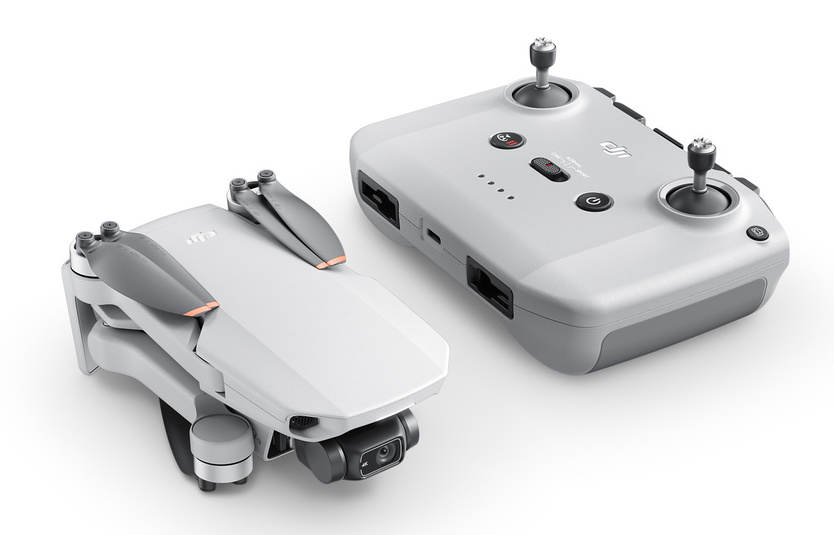 As you can see, the controller is actually bigger than the drone. This doesn't matter at all; indeed the extra weight of the controller makes it a pleasure to hold. The craft itself is folding - you fold out the front arms first, then the rear ones.
This is not meant to be a review - there's about 17 million of those on Youtube - but more of a first impressions, like/don't likes, about the Mini. So here goes:
"a beautifully made chunk of grey plastic, subjectively feeling very light indeed"
What are my likes?
This is easy - just about everything about the Mini 2 is likeable! But specifically:
Its weight, of course. Up above I spoke of drone flying rules, and how that magic 250 gram barrier really is the determining factor when considering where to fly.


Its size. Pretty small, and I can fit both it and its controller into a small camera bag, easy to sling over the shoulder.


Its quietness. Remarkably quiet, and while it's probably not the quietest drone around, it's certainly a contender. Up above about ten feet you can barely hear it. Unlike the Spark, which sounds like a flight of angry wasps.


Its responsiveness. The slightest movement of a control stick and it reacts instantly. Of course, this is not necessarily ideal, so:


The ability, in the app, DJI Fly, to set various parameters for each of the three flight modes (Cine, Normal and Sport). So, for Cine - my usual mode - I set everything to slow and smooth. There's nothing worse, in my opinion than when watching a Mini video on Youtube to see it jerking left and right as the pilot flies around. In the app I've set it up so that when I turn left or right it turns slooooowly, giving you a lovely smooth result in your footage. (I hesitate to use the word 'cinematic' - it's grossly overused and has become rather meaningless.). Similarly, I have the camera up/down movement set to slow, so you can look down at an object, then look back up again without it being jerky and obvious. All these settings can be adjusted separately for Normal and Sport modes, but I've left them to default, as I'm always in Cine.


The footage. Oh my, 4K, and looking just breathtaking on my 50 inch 4K UHD TV. I don't think it can be beaten, though it probably can; you just can't really tell after Youtube has compressed everything. I do know that original Mini footage shown on my TV looks better than anything on Youtube. Rich, smooth and colourful; generally speaking, all the post-processing required is to very slightly reduce the saturation.


Still pictures. Of course, it doesn't only do video; it also offers stills, in JPG or JPG + RAW. I don't bother. RAWs (DNG) offer very little in the way of adjustability in, eg, Lightroom, and anyway, they are only 12 megapixels, maybe 10 or so if you shoot 16:9 ratio. Far better in my opinion to leave the video recording and then, back home, select still frames from the video. These will of course be full HD size, 3840 x 2160, and immaculate (and Lightroomable too!)


Flight time. I'm from a drone generation where you had to get back and land within 10 to 15 minutes lest you destroy the battery. Mini can whiz around for up to (a claimed) 31 minutes, which in practice translates to a very worthwhile 25 minutes.


Satellites. Locking on to GPS satellites is utterly fundamental to drone flying. Using satellites is how it remembers where it took off from - the home point - and how it can remain perfectly in place when you don't touch the controls. Normally I won't take off until the drone can see at least 12 satellites. On a good clear day the best I've seen is 29. I used to stand there, battery wasting, waiting for up to 10 minutes for the Spark to reach 12, and it never reached anything like 29! The Mini, on the other hand, gets to 12 within a minute of switching on, and is into the 20s a minute or so later. This is possibly due to updated hardware, or something, or possibly due it being attuned to more systems. The Mini can use GPS, Glonass and Galileo but I believe the Spark could use only GPS and Glonass. The more the merrier. The clue with the Mini is hearing "Home point has been set" which seems to happen at 12 satellites.


"it can remain perfectly in place when you don't touch the controls"
What are my dislikes?
There are a handful of things I don't like so much:
No true Tripod mode. On the Spark you have Tripod mode; on the Mini you have Cine mode. Both are the slowest you can get the drones to move, and best for good steady video. Trouble is, the two are not the same. Spark's Tripod mode is very slow, with the craft just very gentle moving along at maybe 5 to 10 MPH, while Cine mode is barely slower than Normal on the Mini (about 20 MPH in Normal and about 13 MPH in Cine). It's too fast. DJI, if you read this, please reduce our Cine speed, or add an adjustment in the Fly app. True, on the Mini you can just move the control sticks more gently, but natural body movements can make things fluctuate, which is visible, especially in turns.


Legs are too short. When you're out in the field and looking for somewhere to take off from, you have to be very careful. The smallest blades of grass will prevent the gimbal self-test, resulting in a 'gimbal stuck' message, or impede the propellers when you start the motors. You need to select a patch of smooth ground, or take off from something smooth. I carry around a 6 x 6 piece of carpet for the purpose, and always switch the drone on while holding it, preventing gimbal stuck warnings. When landing, you can bet you're going to mow some grass. A handy tip: there are often cattle where I fly. Where they relieve themselves it kills the grass! So look for brown patches.


No LOG video footage. LOG footage, in its various guises - eg, DLOG, FLOG, Cinelike, D-Cinelike - gives a wide dynamic and tonal range, allowing more latitude to apply colour and style choices. The resulting image appears flat and washed out, requiring colour grading in post-production, but retains shadow and highlight detail that would otherwise be lost if a regular linear profile had been used that clipped shadow and highlight detail. You would never sit back and watch LOG footage on your TV - it really is flat and almost colourless. But take your clips into Final Cut Pro and see how they blossom under some exposure, contrast and colour correction. In fact, there is little or no reason that DJI should not, in a future firmware release, introduce a LOG profile. We hope so.


Get your disk space ready, because 4K clips run at 4Gb for about 5.75 minutes. If you take advantage of its long flight time and are aloft for about 20 minutes, recording, then you're talking around 14 Gb. It splits the videos at about 4.09 Gb, starting a new file after each. However, if, in Final Cut Pro or similar, you put the clips together on the timeline, you'll find that you can't see the join - the drone doesn't drop a single frame.


"Cine mode is barely slower than Normal on the Mini"
Good flying
Presumably, as well as having fun just piloting the thing around the skies, you'll want some good video footage to sit and relax watching at home. If you're a new pilot - perhaps the Mini is your first drone - you'll very quickly learn that whizzing around having fun does NOT produce fine video results. You'll turn too quickly, stop for no reason, ascend and descend without anything to look at, and so on. To my mind there are two types of flight: in the first you'll put it in Normal or Sport mode and fly the hell out of it. See how high, how far, and so on. But then, the following day perhaps, you'll go out with the intention of getting really great video footage. You'll go somewhere with good-looking scenery and not too many people, and concentrate on slow, gentle piloting, trying to achieve good smooth moves. The biggest hint here is this: SLOOOOW!
This is where my hint about reducing all the values to next to nothing in the Cine section of the Fly app setting up screens is relevant. Don't worry if you'll still want to whiz about, as you won't touch the Sport mode settings. You may even increase everything to ludicrous, go at 30 mph and turn on a dime.
Having set up a nice slow Cine mode, go fly. You'll think, ho hum, this is bloody slow - will it ever complete its turn? Well, what looks awful slow when you holding the remote will not seem slow at all when you look at the footage. This applies in particular to turning. Too fast and everything blurs and you can't see any detail.
Plan your shots. Remember the five fundamental movements in drone flying:
Forwards and backwards. Simple, you fly it forwards or fly it backwards.


Turn left or right. Nothing more to add.


Traverse left or right. The craft moves sideways rather than forwards or backwards.


Ascend or descend. Climbing or coming back down.


Tilt up or down. This refers to the gimbal - point it straight ahead or down towards the ground.

The secret to great looking footage is in the combining of these movements. Think about getting in close to some object, then reversing while climbing, keeping the object in frame. Or descend while reversing and turning. Or flying straight over some object, slowly tilting the gimbal to keep it in view. Practice makes perfect, but there's no doubt that coordination of those five movements is key to the sort of footage you'll want to show your friends.
"you'll go out with the intention of getting really great video footage"
Sample movies
If I'm not out just flying, I'll go smooth and slow and get some great video footage. I'll post the very best of my shoots to Youtube after editing them in Final Cut Pro. Editing usually consists of taking the best bits and discarding the in-between bits. I do no other post-processing, as I find that footage straight out of the drone is spot-on, so no exposure adjustment, no colour correction, etc, etc. Lovely ready-to-go footage.
So here are some samples, in the form of links to Youtube. As I continue with my flying and produce more movies I'll add them to this. Please note: these are all on Youtube in 4K, so if your browser supports it (Safari doesn't!!) please view them like that. All this material was shot at Greenham Common. If you watch carefully you may spot me, and you can certainly see my car, because I've put a title on it!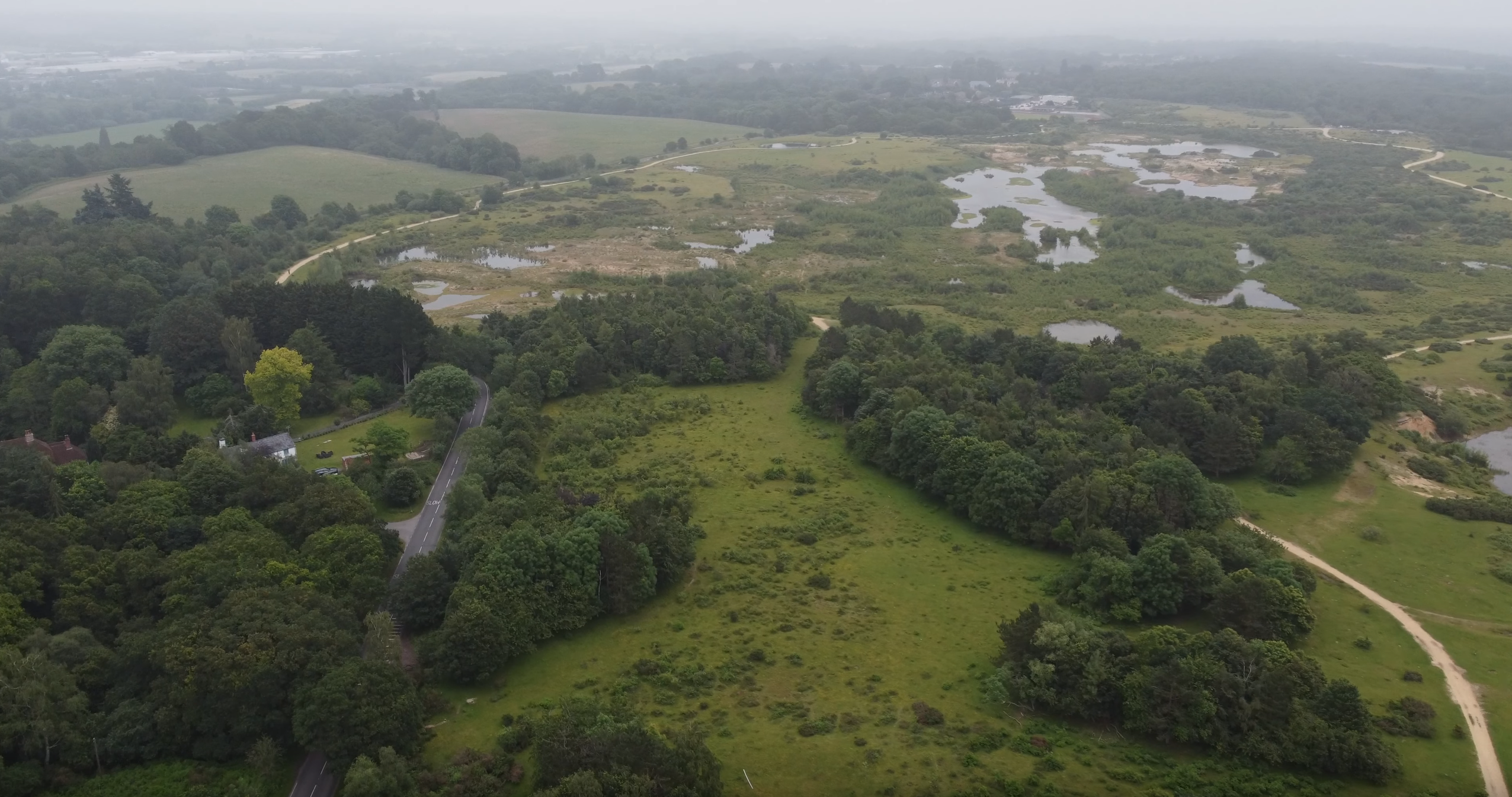 A general flight over Greenham Common, just showing various sights. One of my first movies.
View in Youtube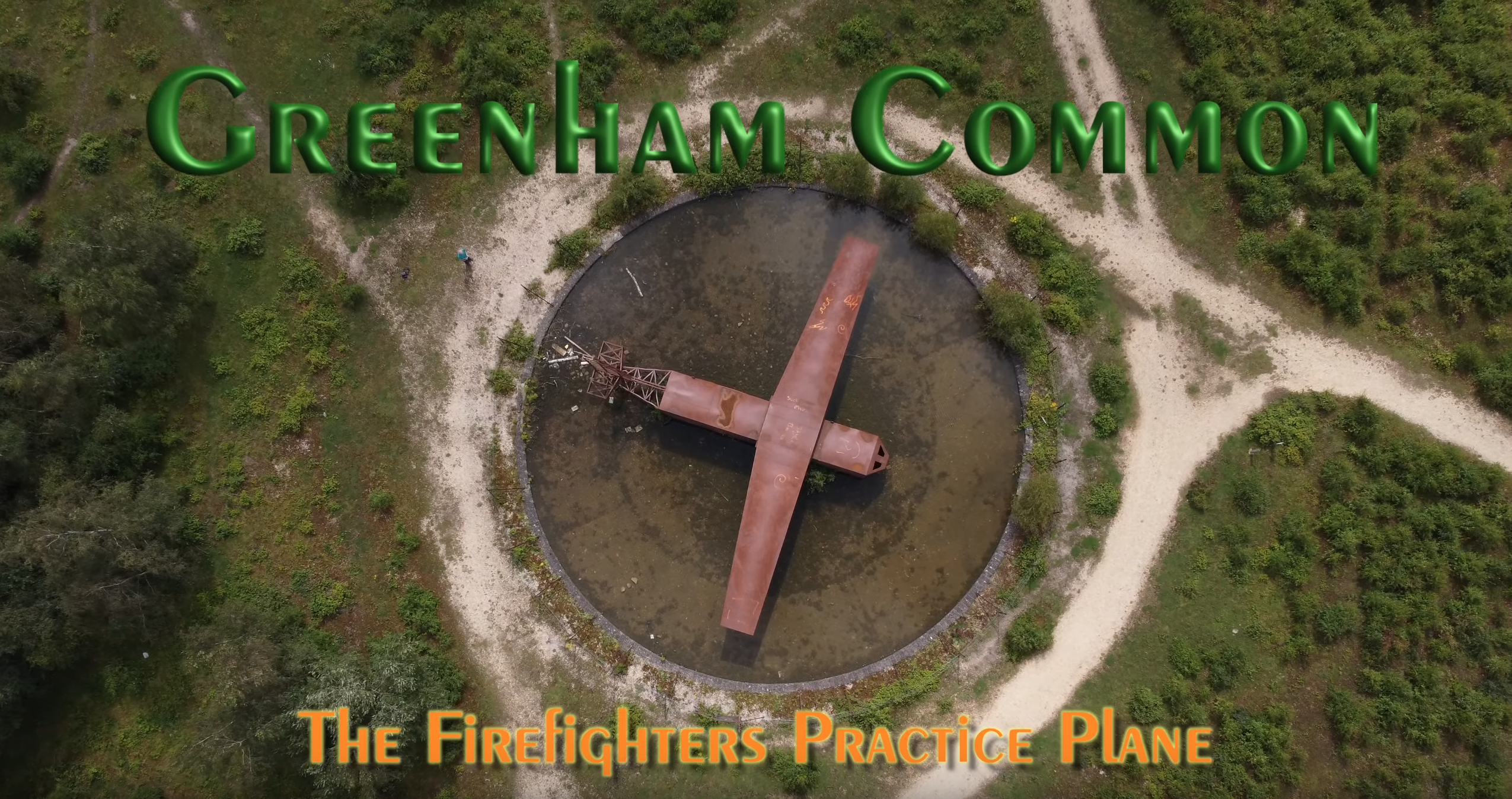 The Firefighters' Practice Plane.
This was used when the common was an actual airbase for firefighters to practice on
View in Youtube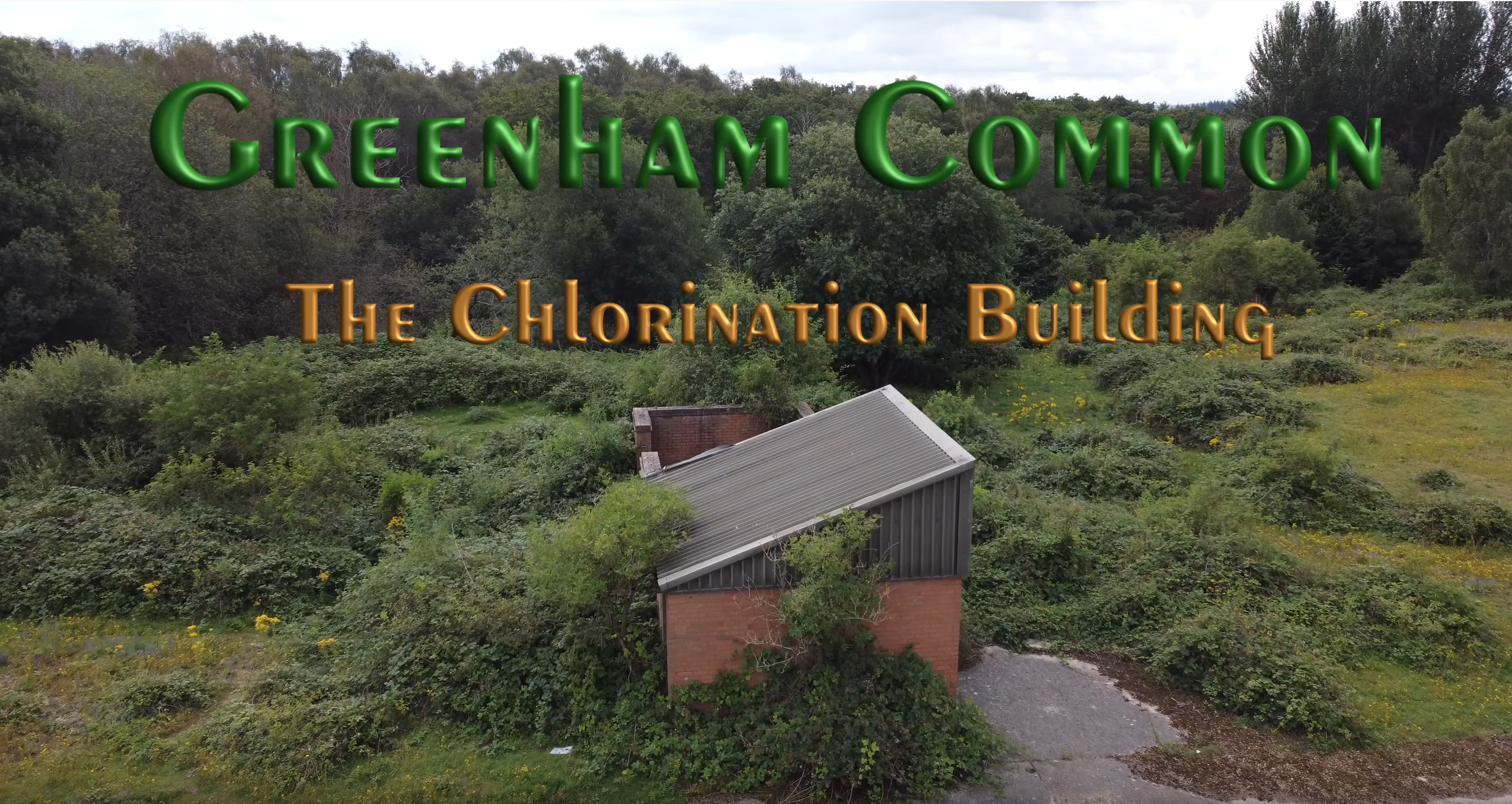 The Chlorination Building.
This building was used to purify and chlorinate water, taken from the nearby artesian well
View in Youtube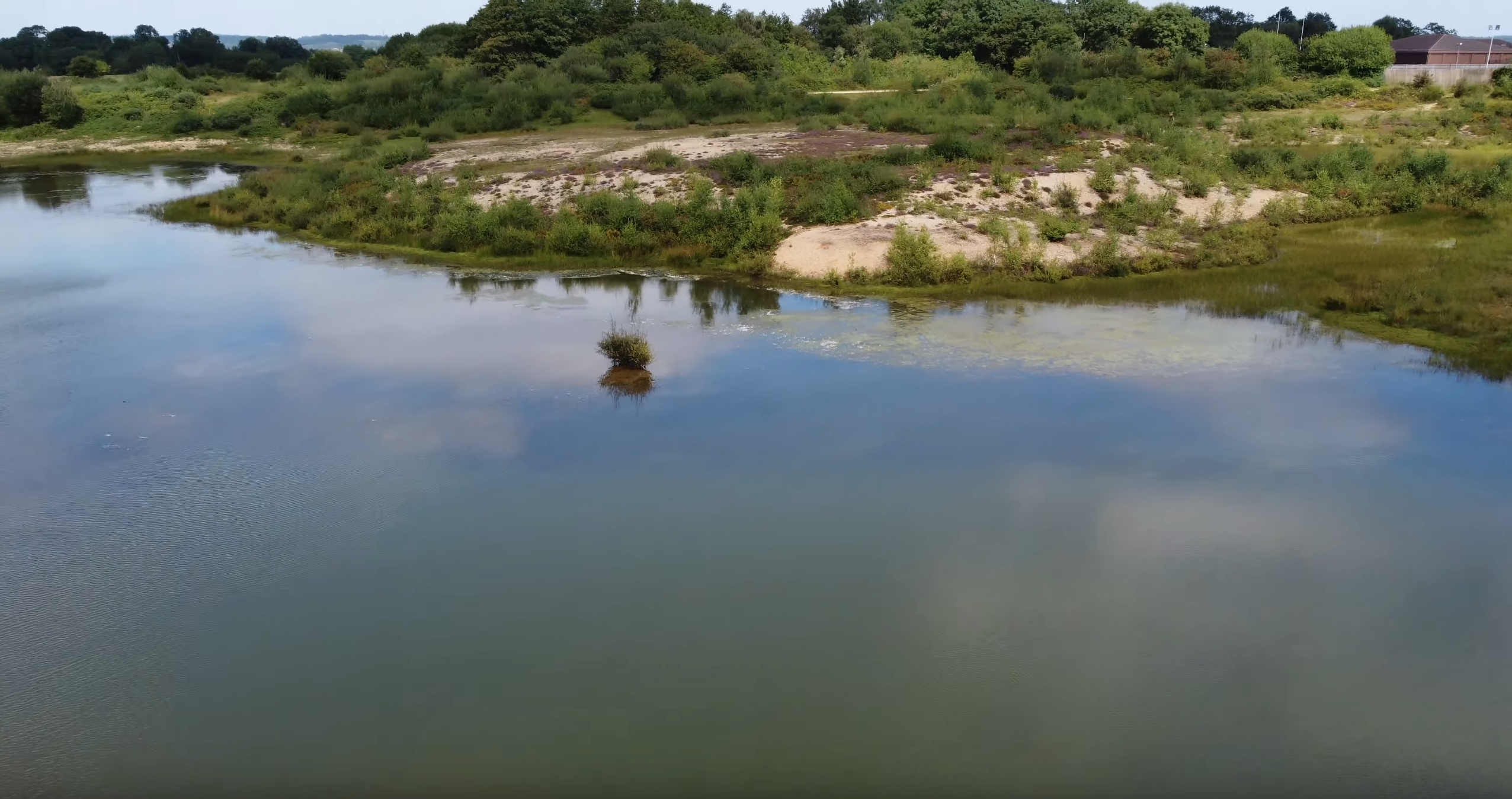 Lakes and Ponds.
There is a large area where considerable demolition and excavation has taken place. This has left large tracts of land subject to flooding from rain, which has thus created various ponds and lakes. In very dry periods this whole area may dry up completely
View in Youtube