So, at this point we'll assume that you've been into Art Text, Logoist, or other software and created one or two decent-looking PNG images. You've also opened iMovie, started a new project, and have imported your clips. Now you need to import your PNGs via file / Import Media. Your My Media tab will resemble this: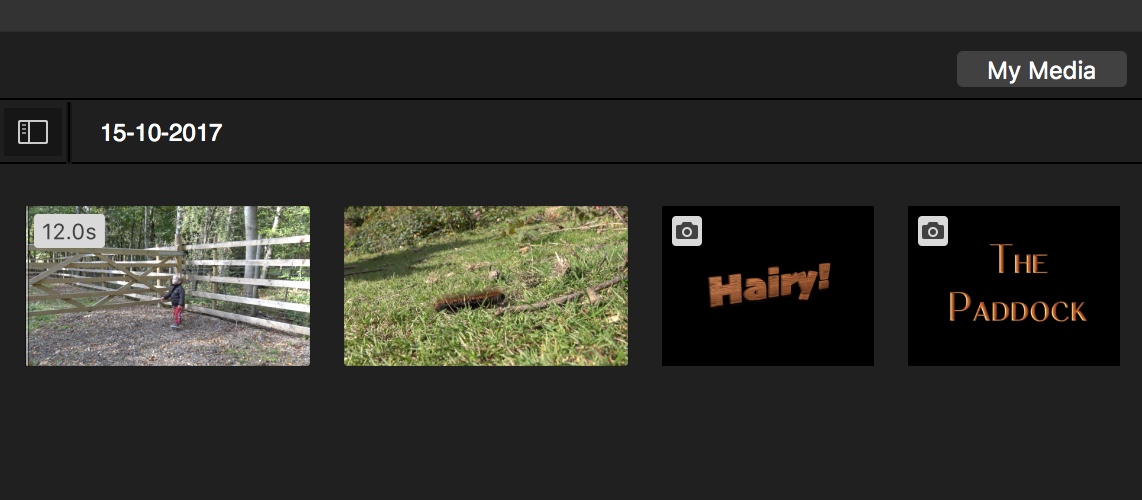 Add clips to the timeline as you would usually do. Remember that the ultimate resolution of your movie will be determined by the resolution of the first clip in the timeline, so, even if you want to start off with one of the built-in titles over, say a background, make sure you add one of the movie clips first, and you can insert the opener later.
Here I've put two clips on the timeline:

Now, this is where we put one of our new PNG titles in place.
Place it over the clip and stretch it to the required length of time you need it to show for, like this: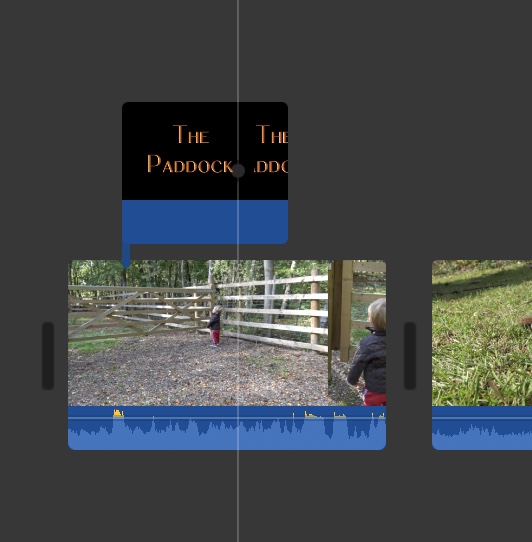 As you will see below, the wording of the PNG takes up its default size, as originally created in your software: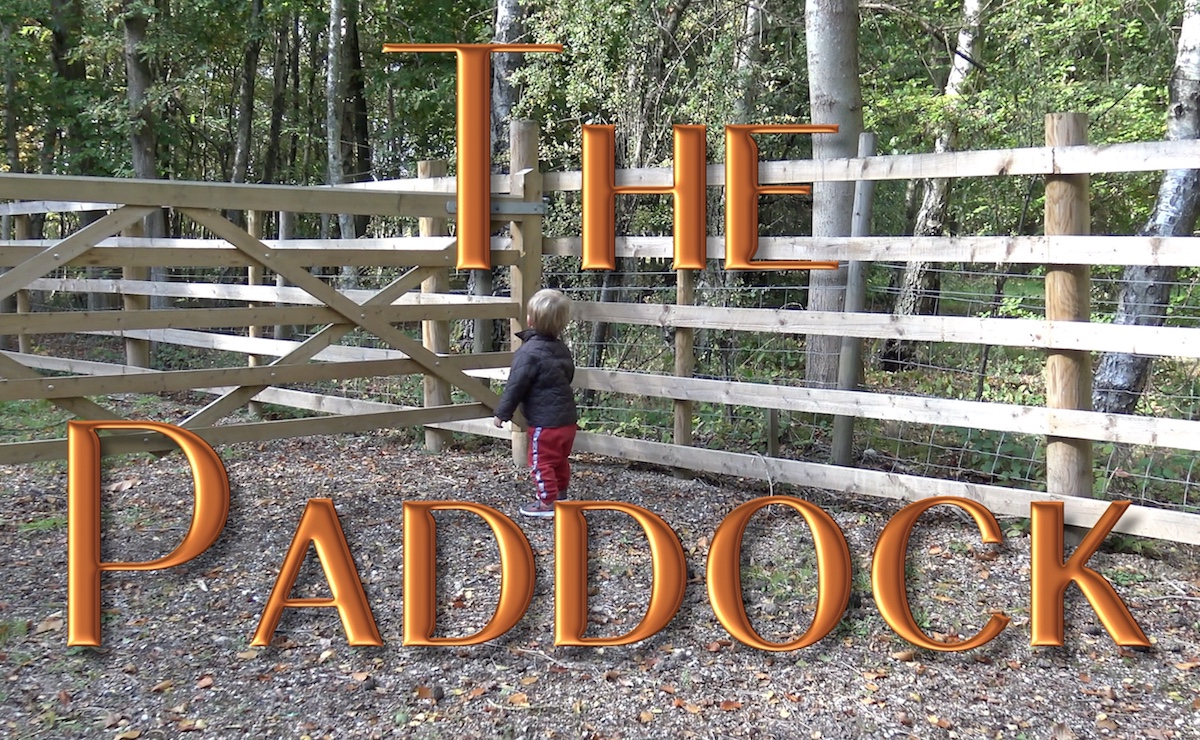 Now, this full-size view of the graphic may be just what you want at the beginning of your movie, so let's leave it at that and see to the caterpillar. We place the 'Hairy' graphic over the clip and move the timeline marker over it to have a look at it in the preview window: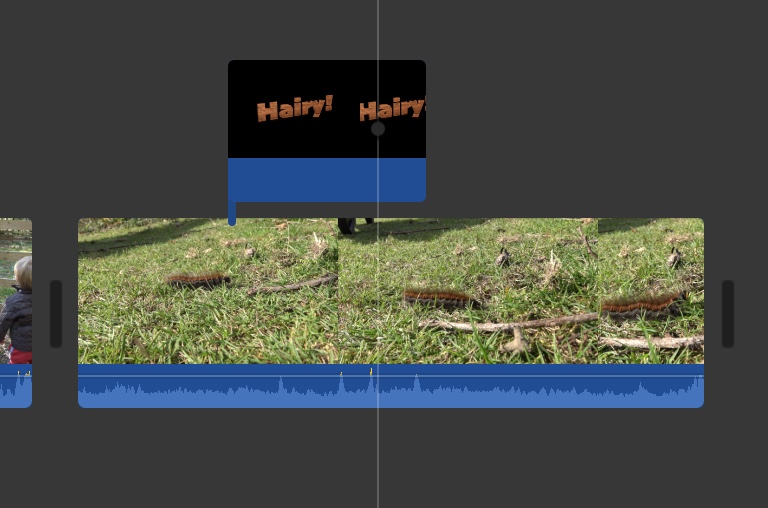 This is not what we want - you can't see the caterpillar, and anyway, the 'Hairy!' is really big: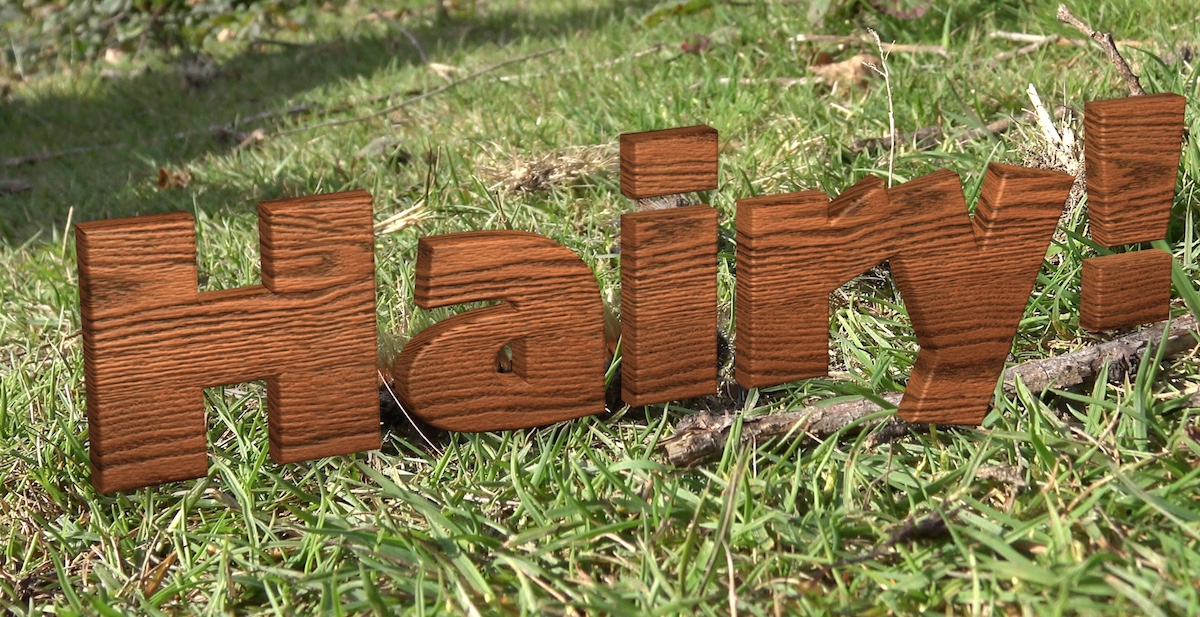 Here comes the bit where we create our lovely transparent overlay, correctly sized and suitable placed.
Click on the Hairy image in the timeline so it's highlighted and look above the preview window, where you'll see:

You want the leftmost double-square icon. Click it to see:

Click the 'Cutaway' dropdown and select Picture in Picture. Immediately you'll see the graphic get a lot smaller and move to somewhere near the top right of the movie frame: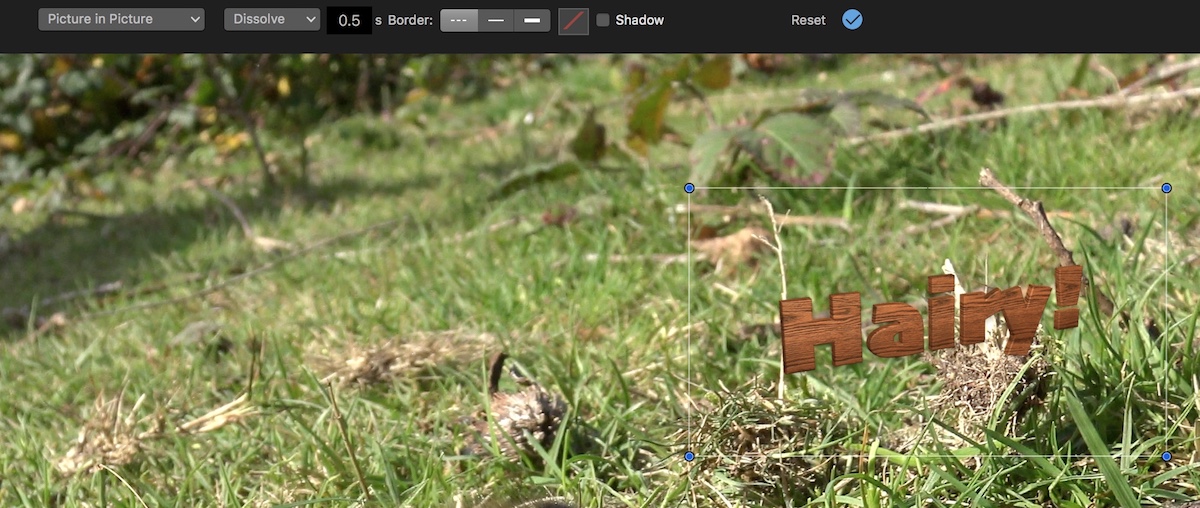 You can now click on the graphic and move it around and, by grabbing the little blue dots at each corner you can resize it. I liked my version like this: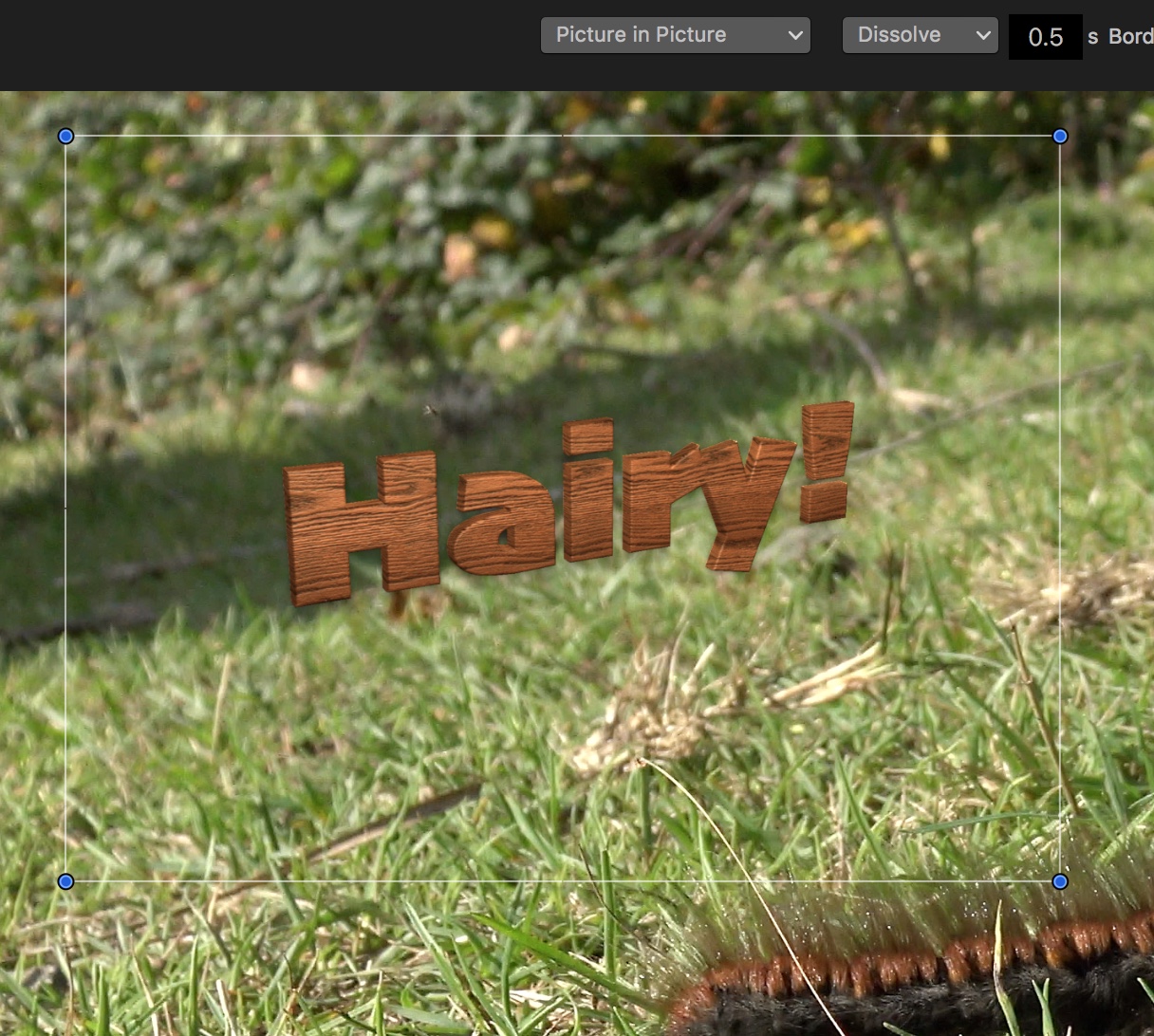 And there you go! Essentially, that's it! You can now experiment with some of the other settings in the menu. Eg, looking at that last screenshot, Dissolve can be changed to Zoom. Also, if you click the fourth icon, I like Fit, which just leaves the graphic alone, but you could also experiment with Ken Burns, in which you can have the graphic move, zoom, etc.
A damn sight better than anything you can do in iMovie alone, wouldn't you agree? I'll leave you with an image of my whole preview window: