One of many ponds and lakes on the common. I don't know who the guy is - may have been me?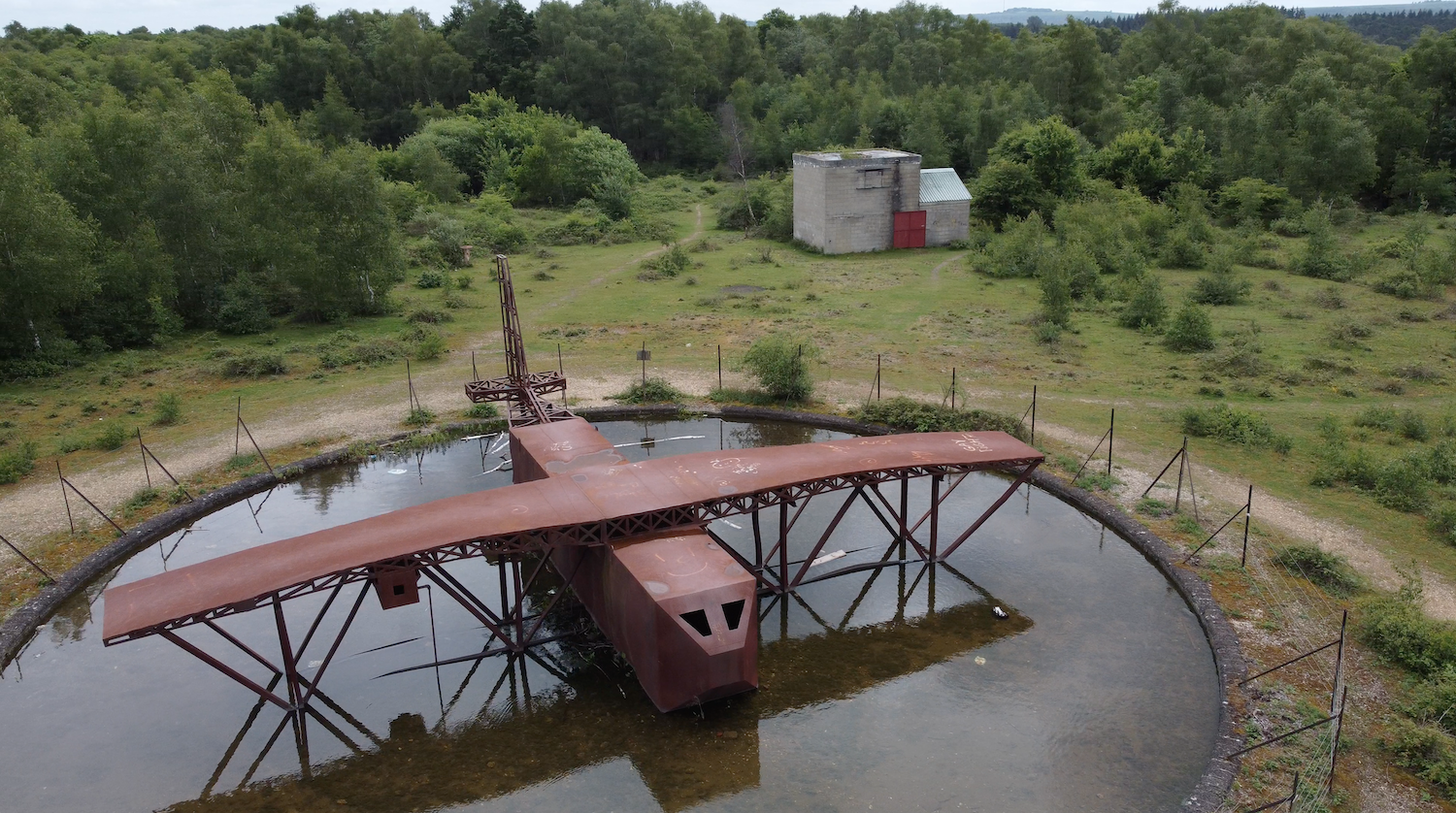 The firemen's practice plane. A masive iron structure. At one time it was flooded with paraffin or diesel fuel and set alight, so they could practice putting it out. In the background a building whose purpose is unknown. It's sealed up tight. I call it the Bat Building because there used to be a sign saying don't disturb the bats, who live in it.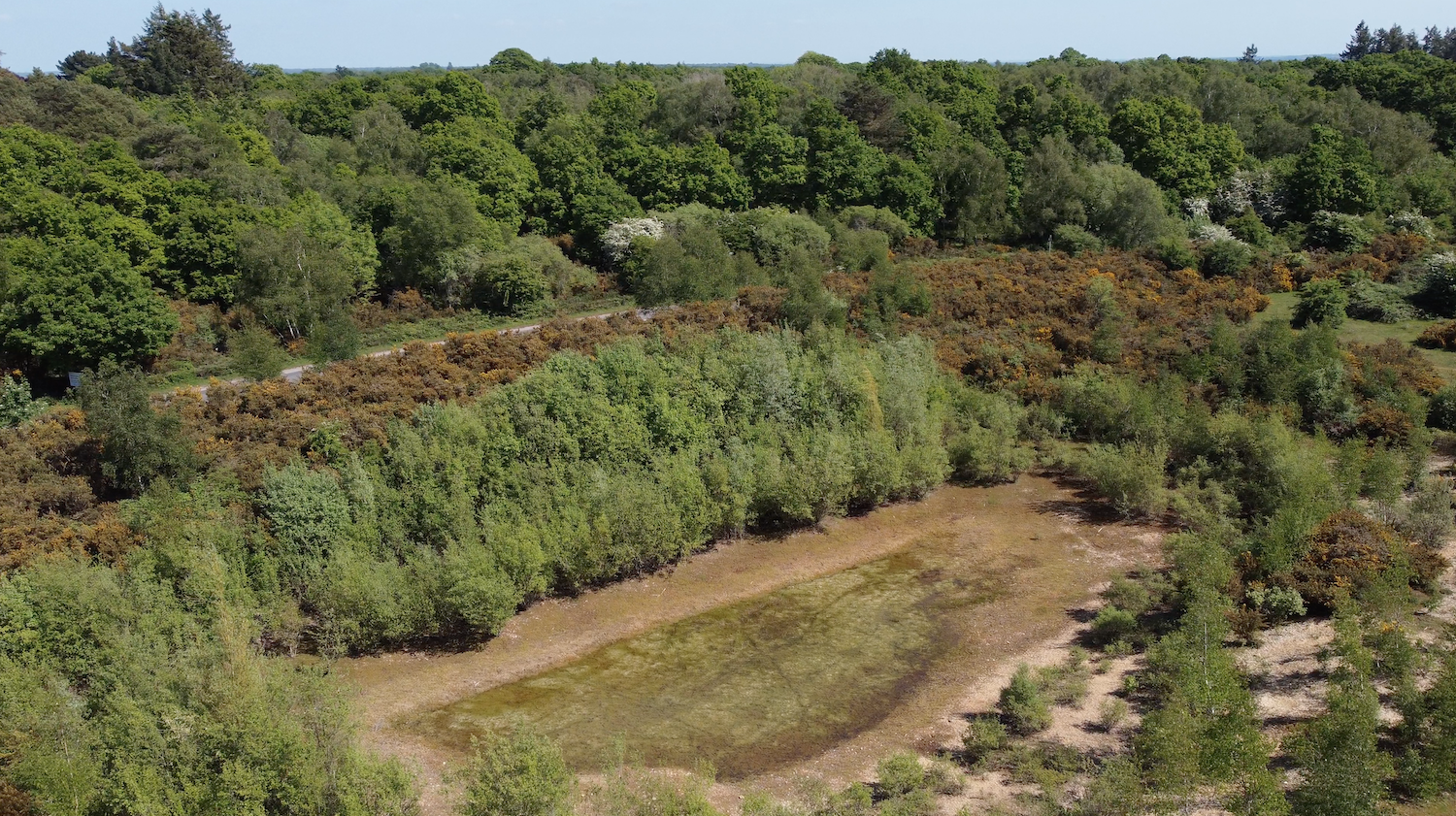 A pond. Currently completely dried up but you can see its extents in wetter weather.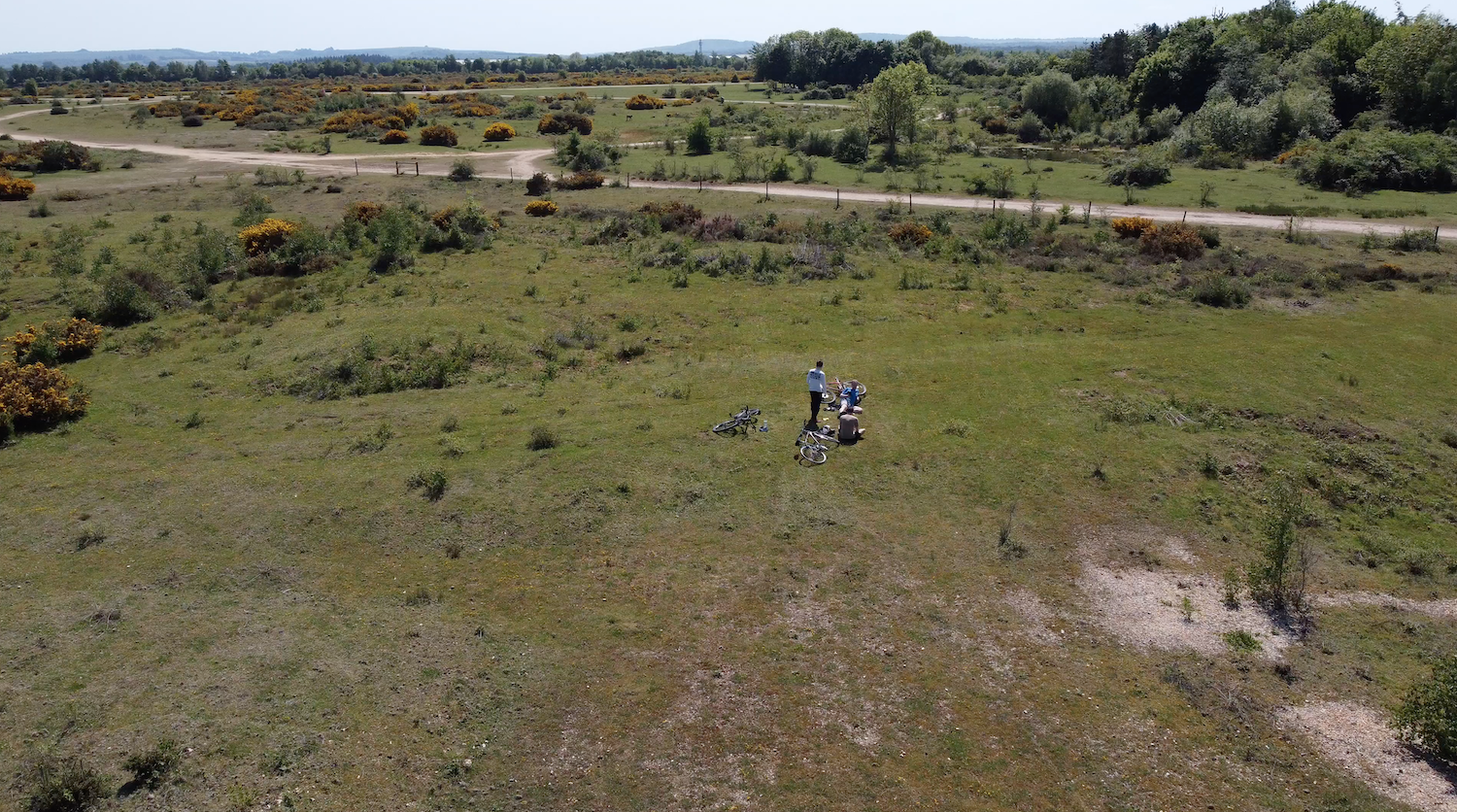 Three kids and their bikes.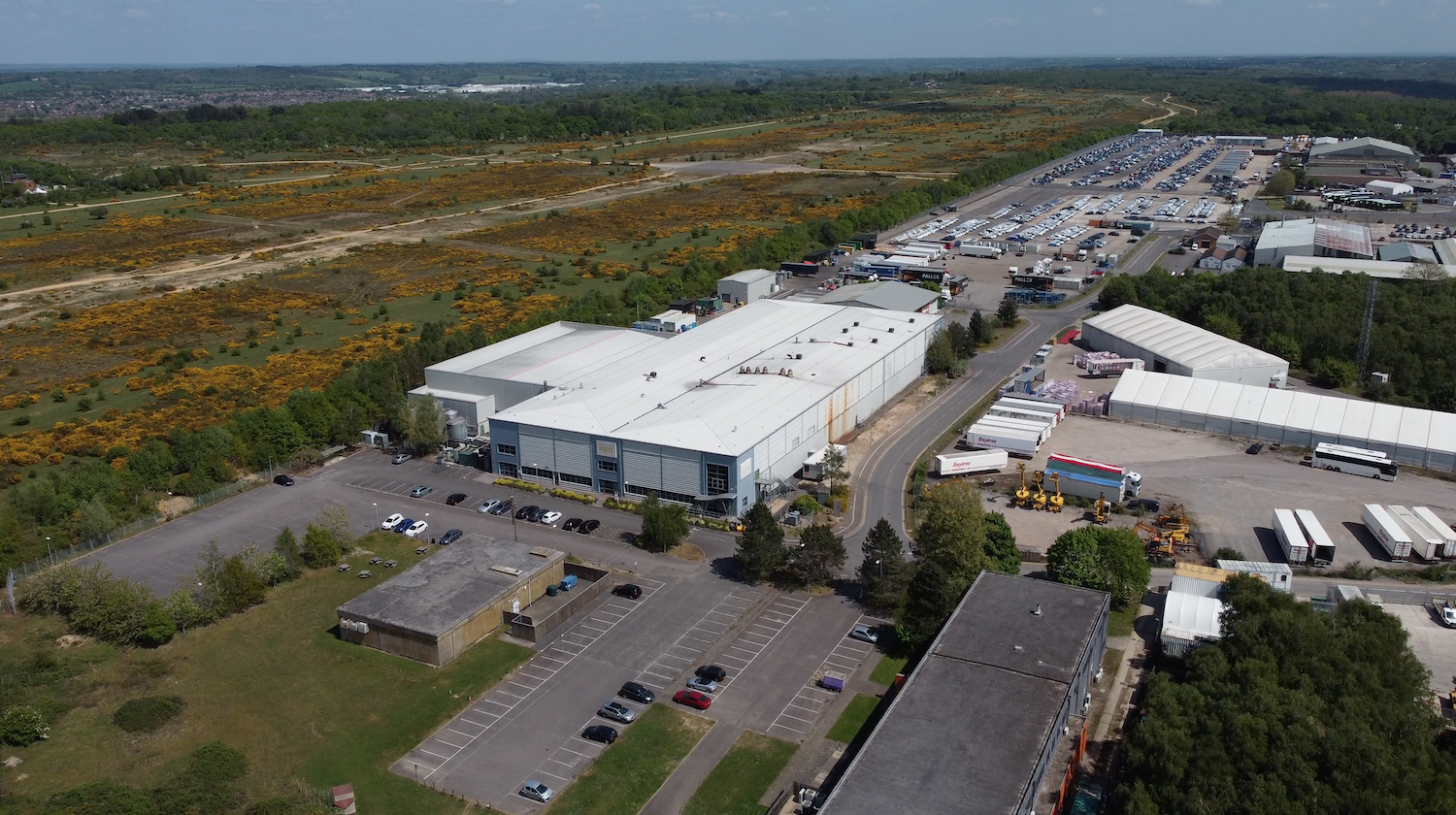 Modern buildings. In the background, what used to be the runway. Lower left is one of the original hardened and pretty bombproof structures; nowadays it's a super-secure network facility. In the big white building they make sauces.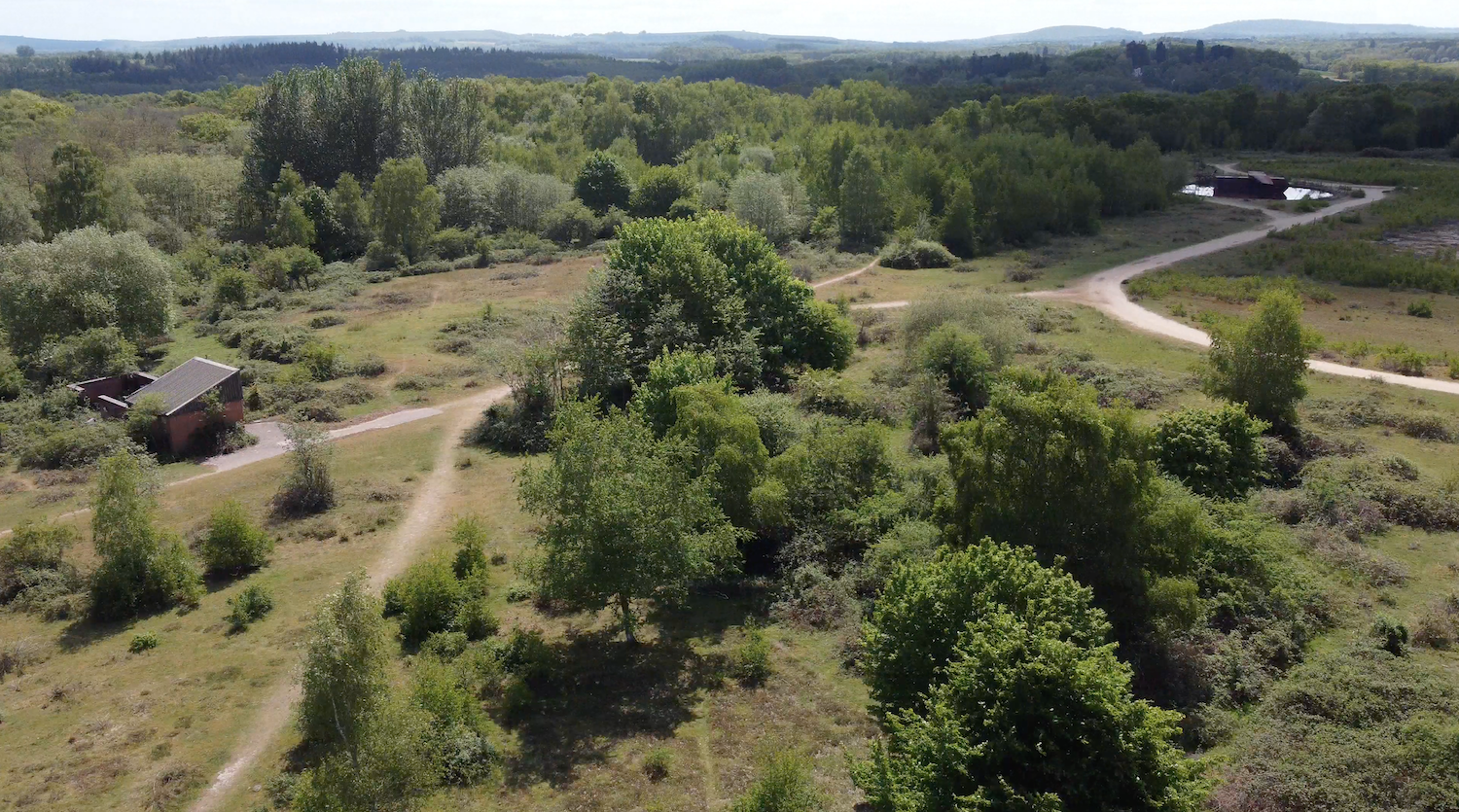 At the left, the chlorination building. It was part of the water treatment facilities for water being extracted from an artesian well beneath. Top right is the fire plane.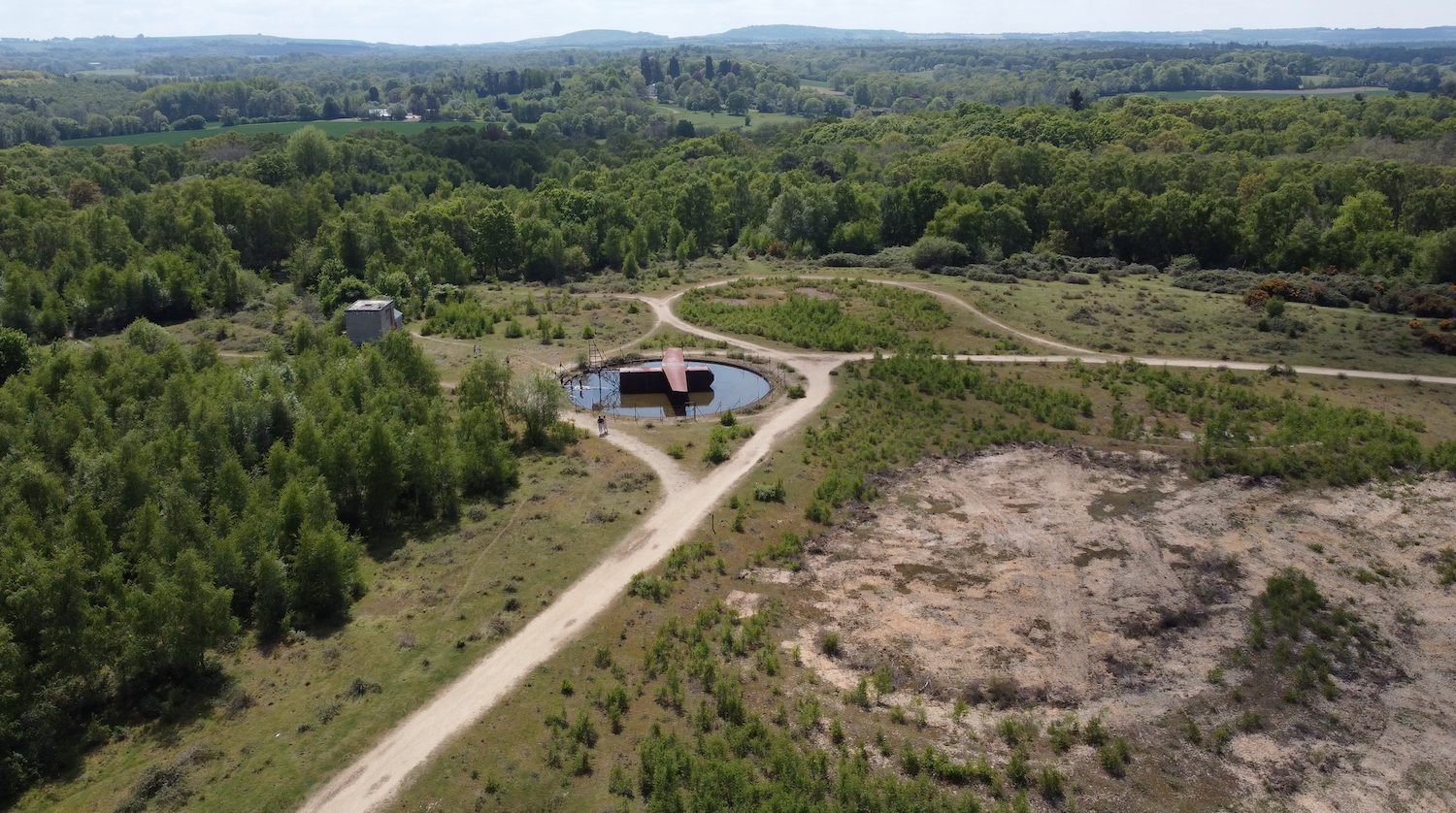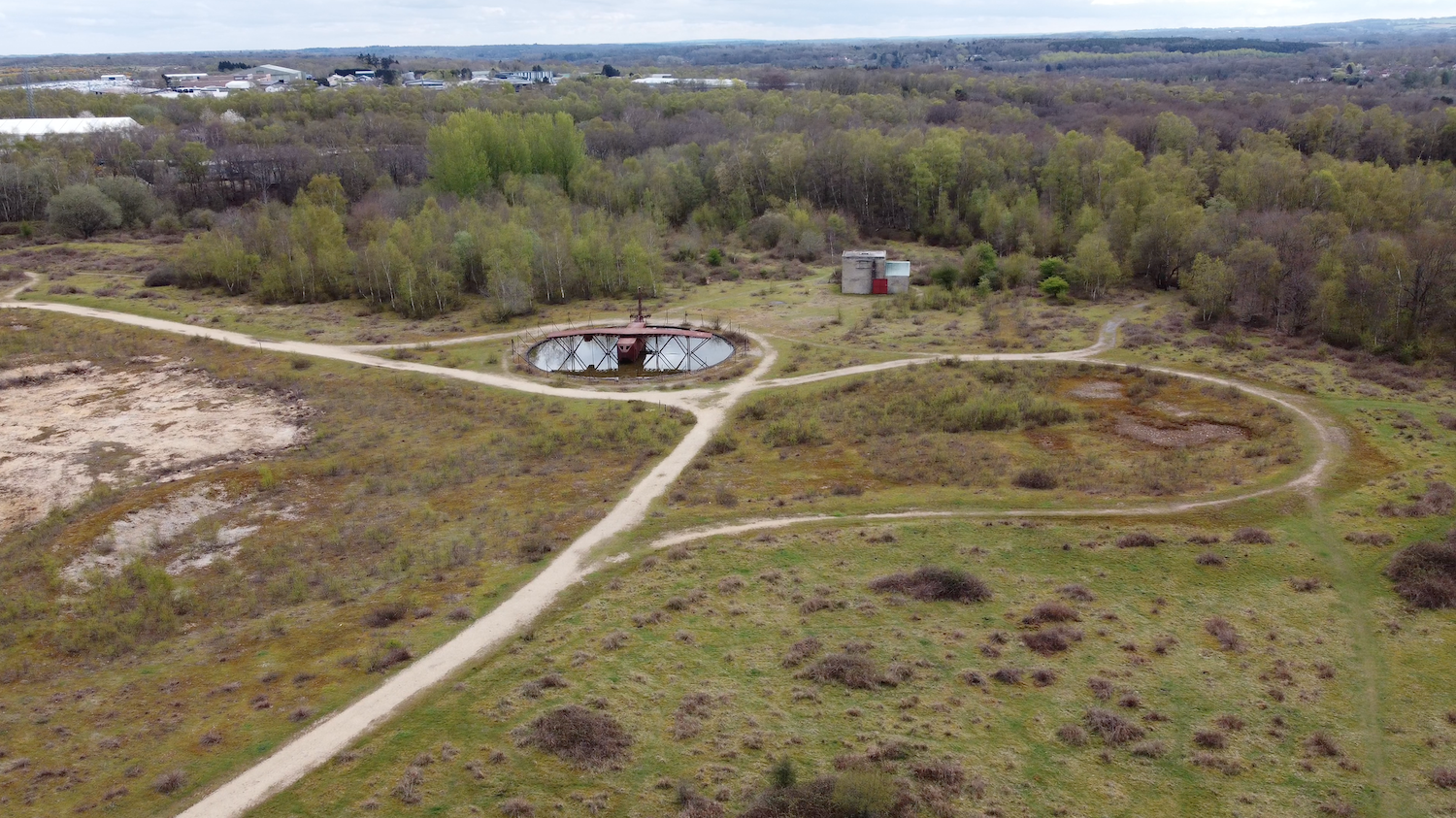 Fire plane and bat building.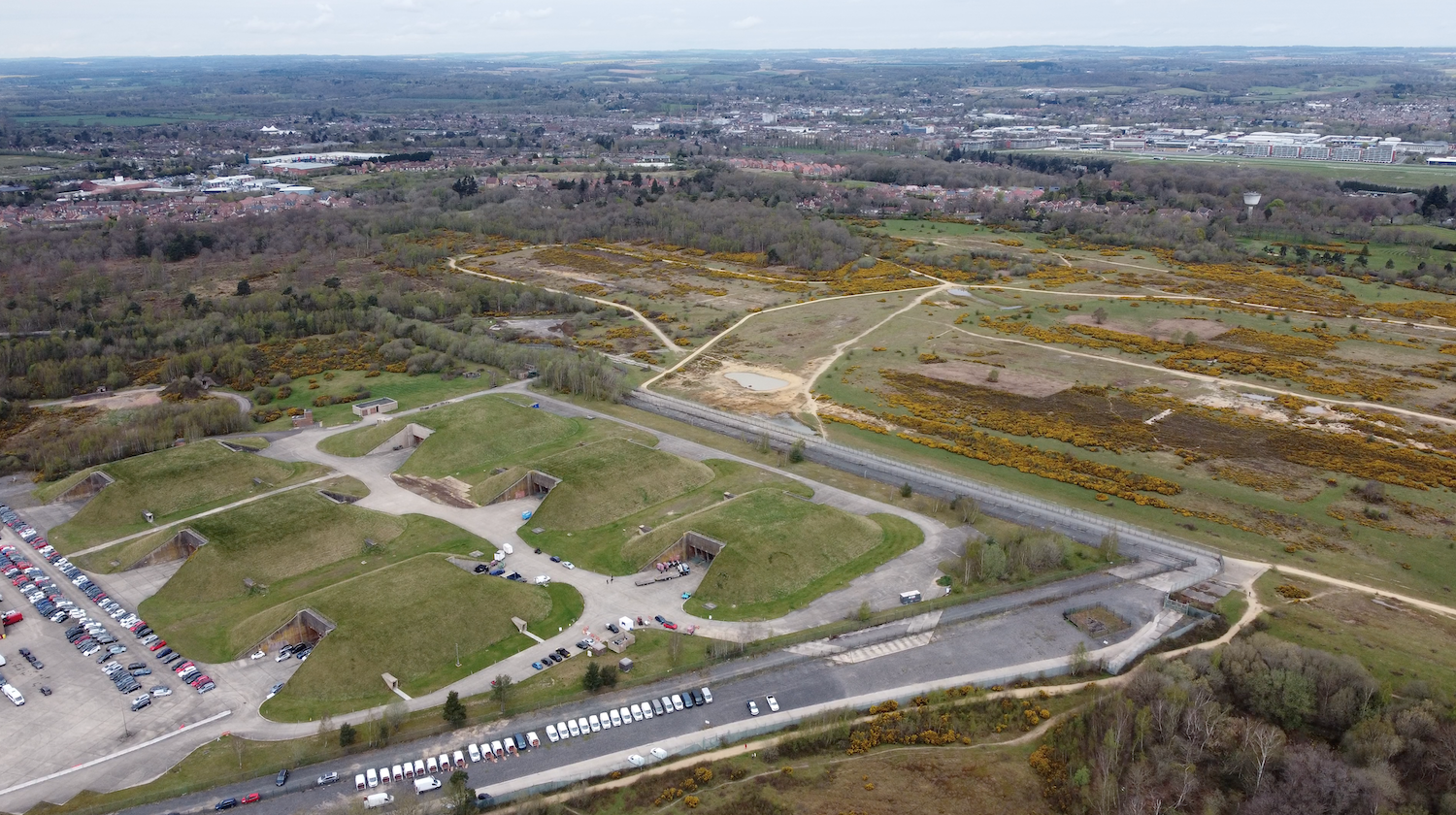 The six GAMA's - Ground Launched Cruise Missile bunkers. These sit behind triple-fencing, but are now apparently in private hands, together with the land. Nowadays cars are stored in the area, and various feature films have been shot there, including Star Wars.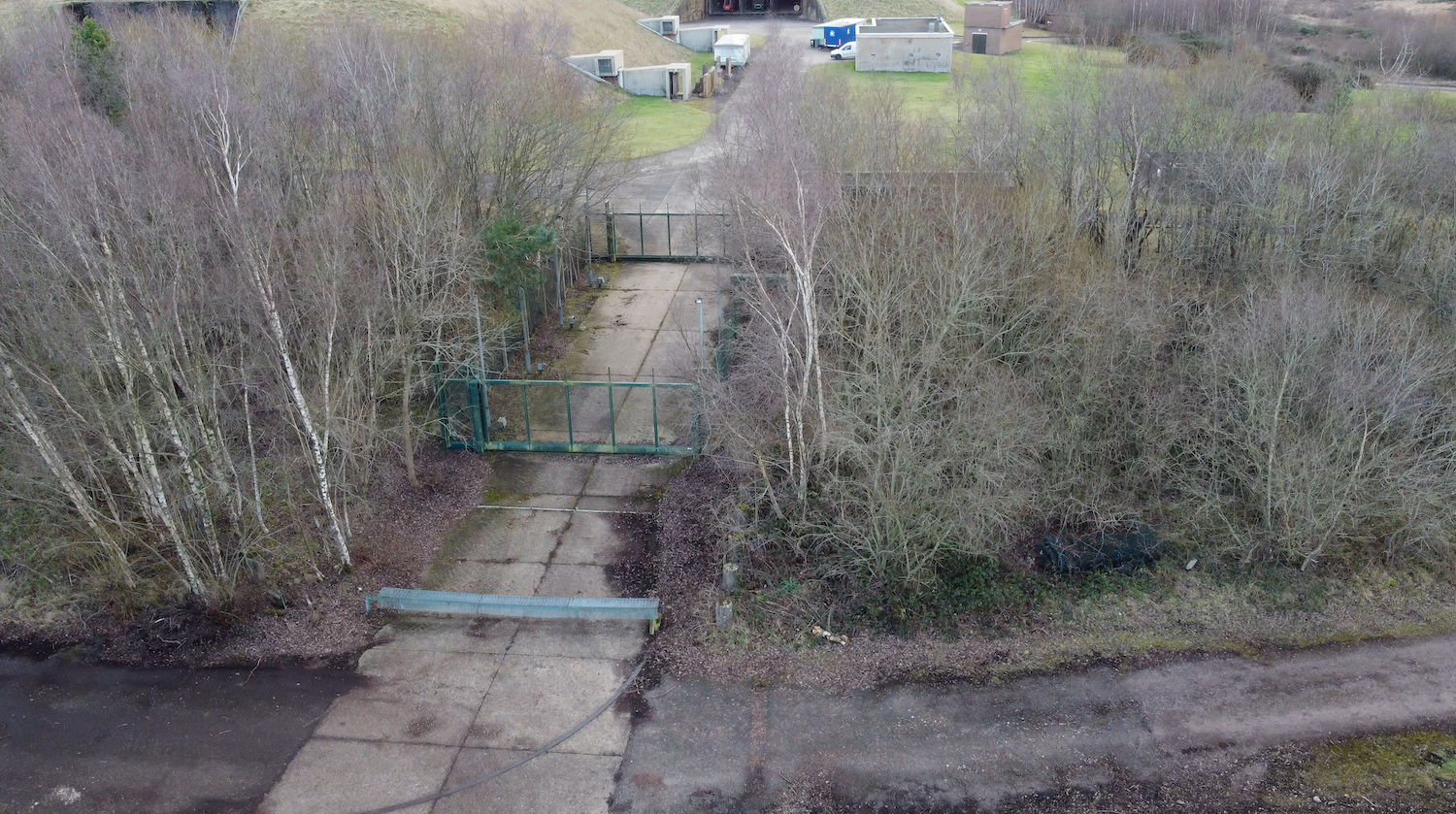 Showing three gates in the triple-fencing.