St Peters
Hurstbourne Tarrant

The other day I had to go to Andover, a town about 18 miles south west of home. Andover appears to have nothing going for it; hardly a tourist destination, it`s just a boring great sprawl of new housing estates, or so it seems. I got lost in one such estate, and feared I would never find my way back out to any road which appeared to lead anywhere. All roads seemed to be cul-de-sacs. The best part about Andover is its proximity to Thruxton and its airfield, where I took flying lessons.

But I digress. Once I navigated my way to freedom I happened upon a village called Hurstbourne Tarrant, about a third of the way back to Newbury. Driving slowly through the village I spotted a sign bearing that magic word - Church. Of course I had to investigate.

From the road St Peters appears to be merely another village church, with a few graves visible between the road and the church. But what a surprise was in store for me.

Behind the church is where the fun starts. The graveyard ascends up and up over several flatter layers, becoming more and more interesting and unkempt as you ascend. Finally, right at the top of the hill sits a very nice mausoleum, which you will see in my pictures.

All in all, this is one of the nicest church graveyards I've seen, feeling more like a cemetery than a graveyard.

Luckily the camera I had with me was my little Sony; most of the place was too dark for my favourite cameras, Sigma DP Quattros, since, lovely as they are, Sigmas are generally agreed to perform not at their best in lower light levels.

Let me show you around.

Back to list of churches and cemeteries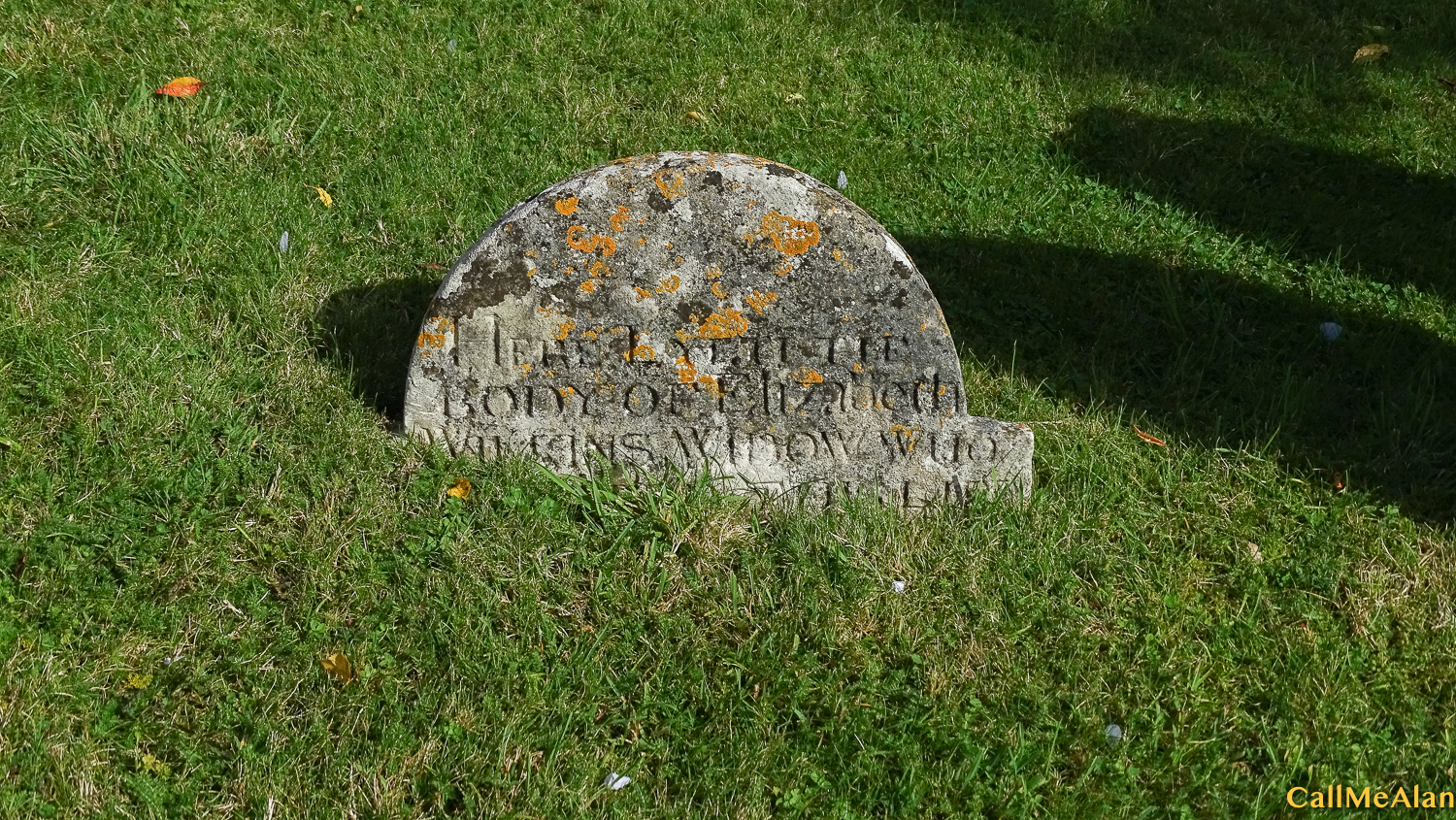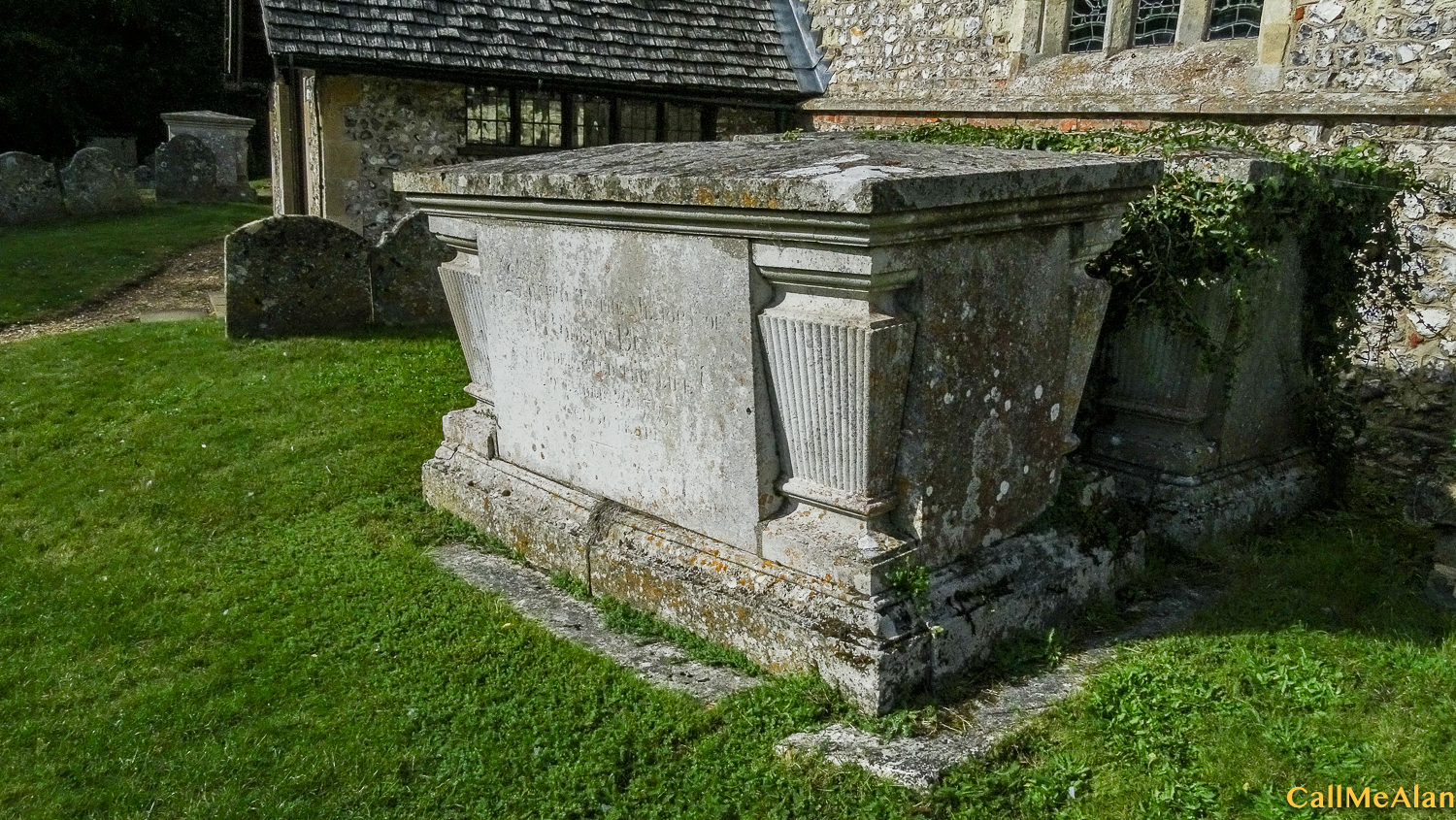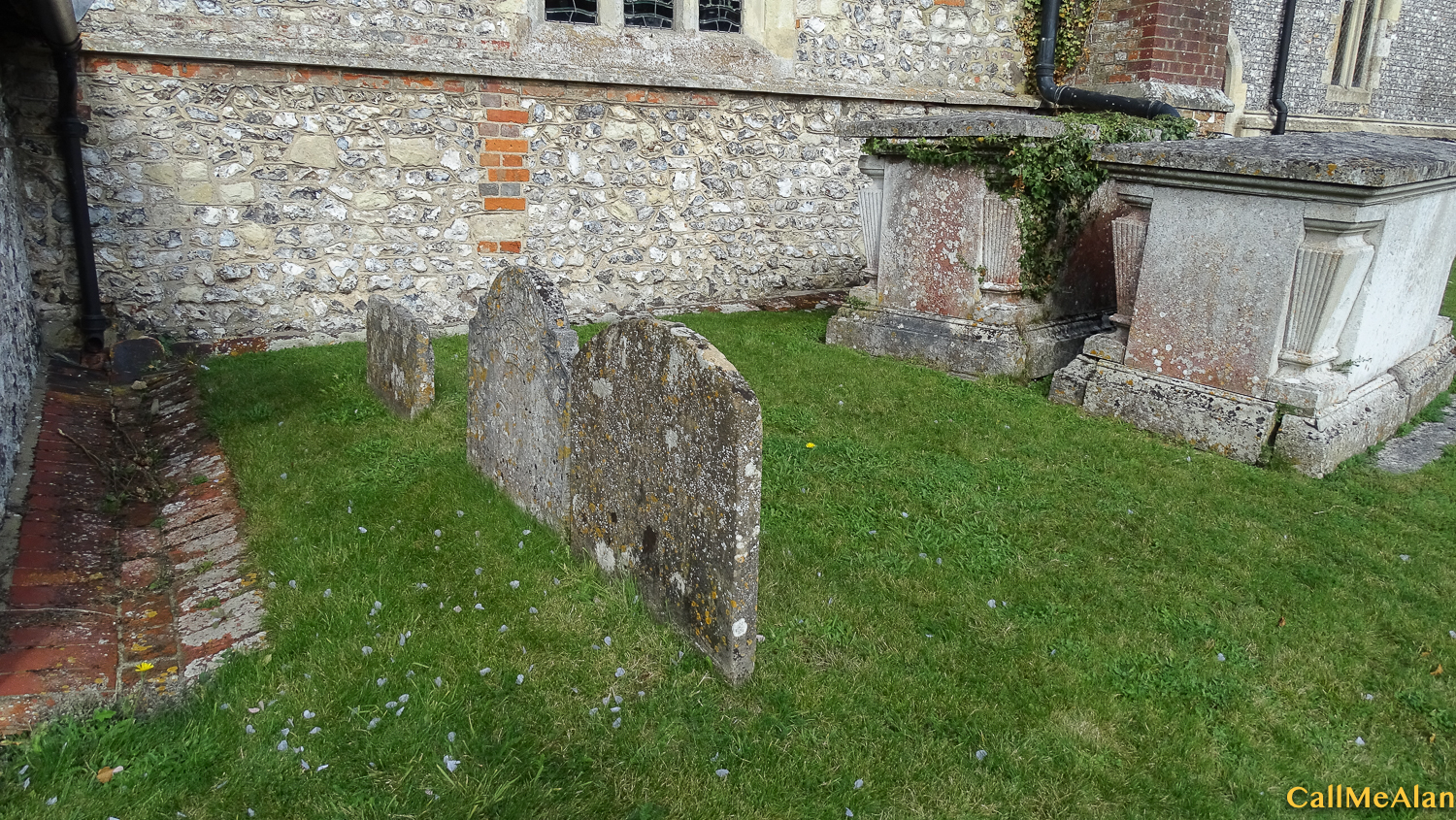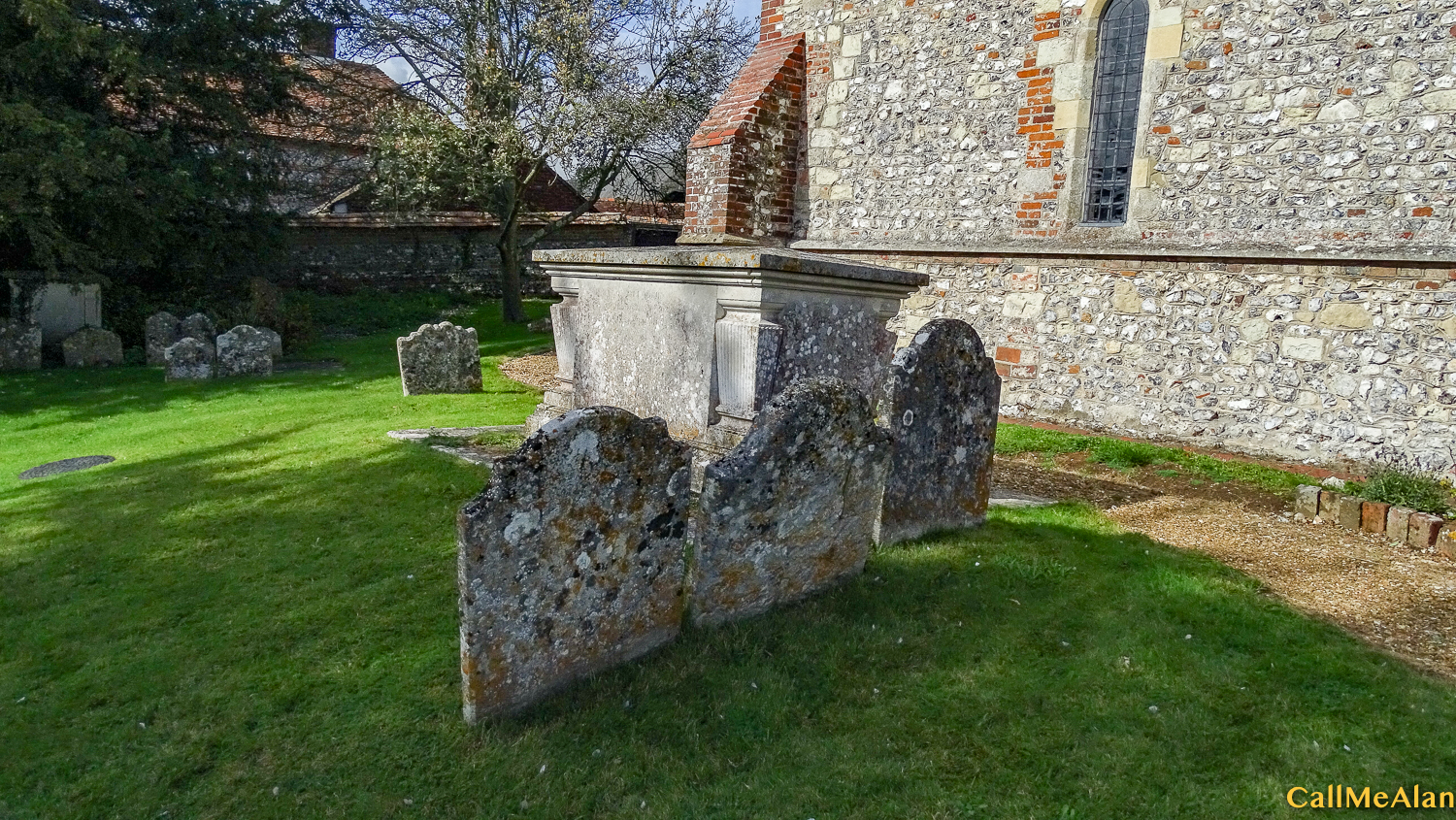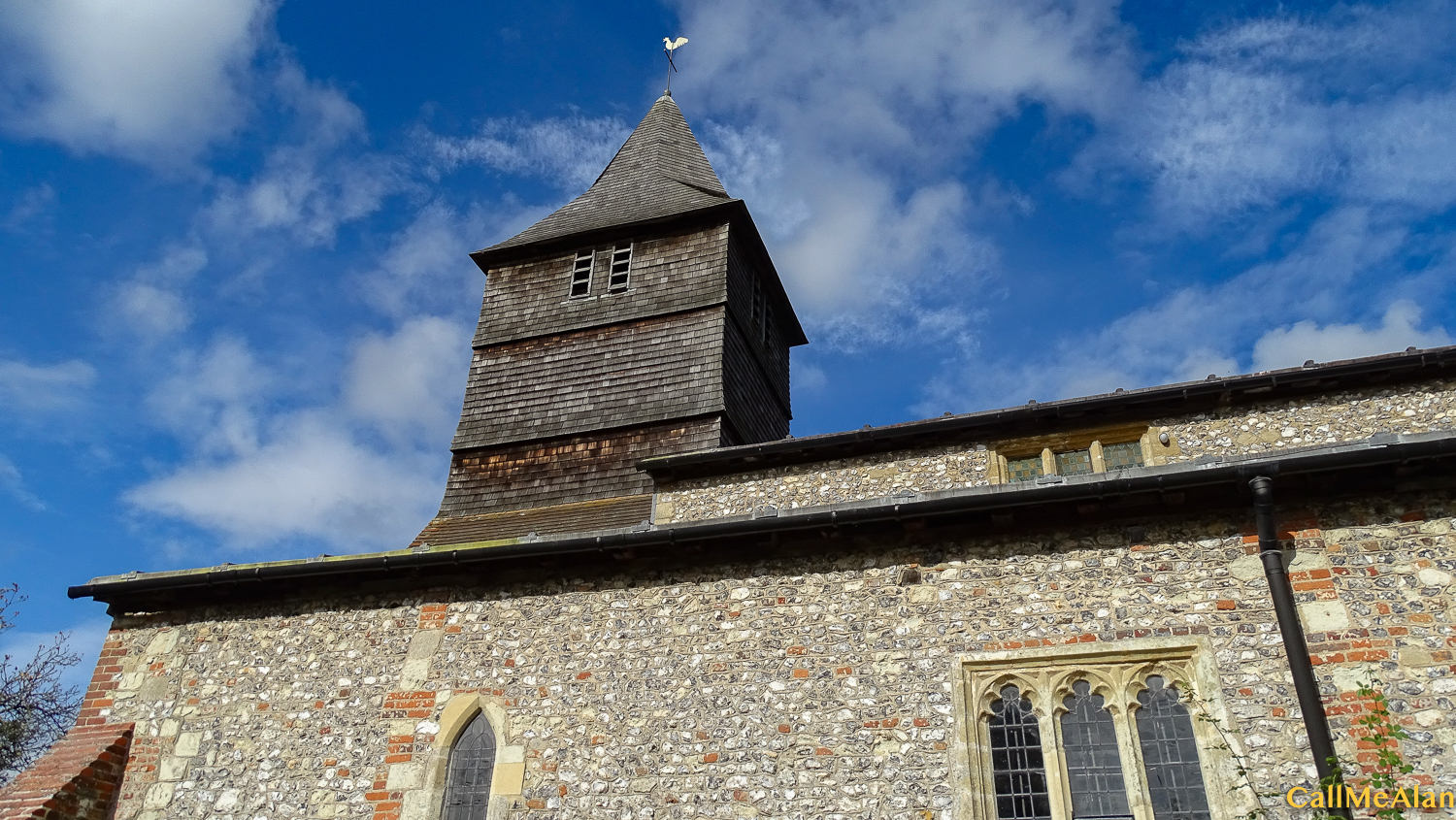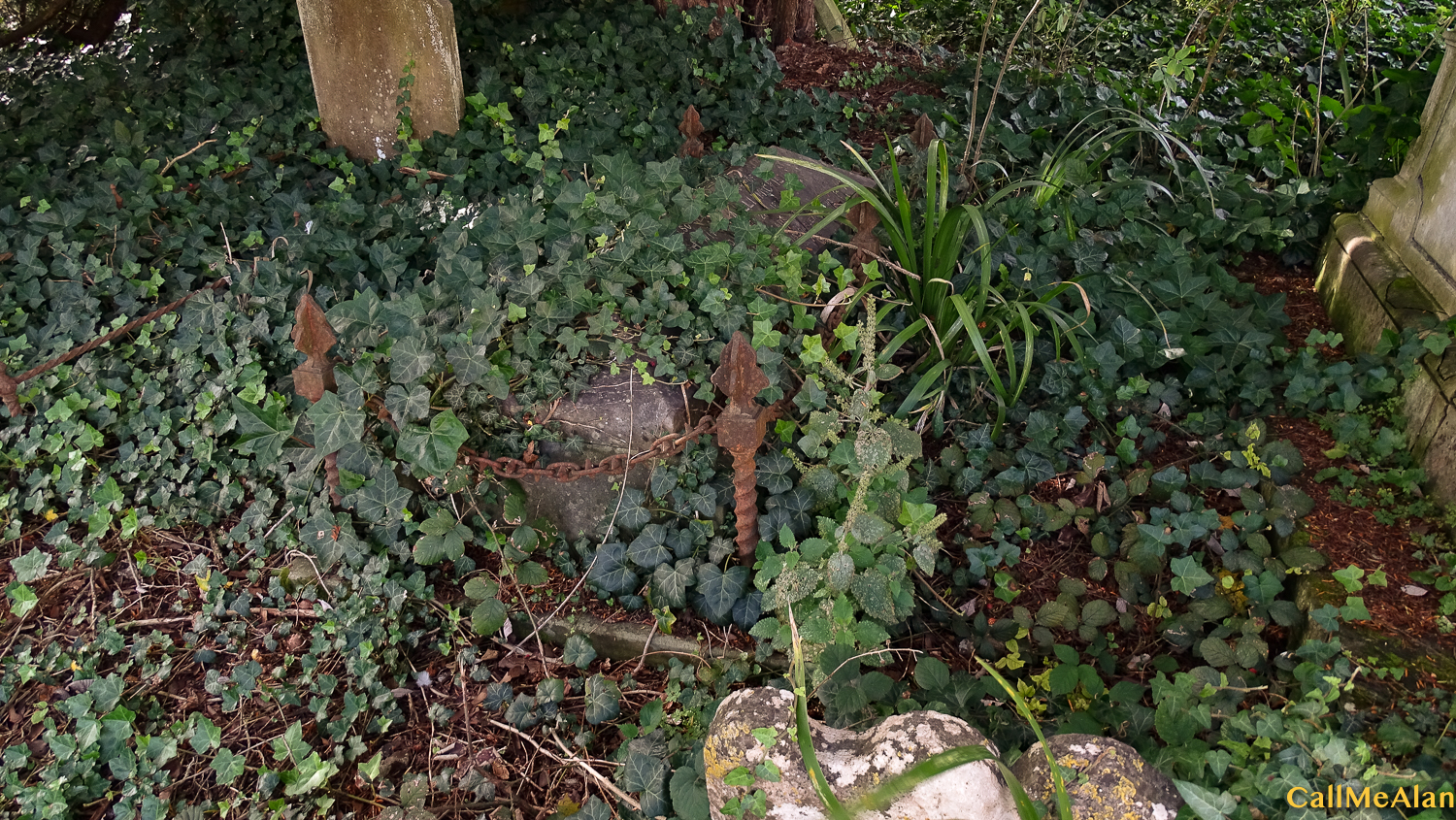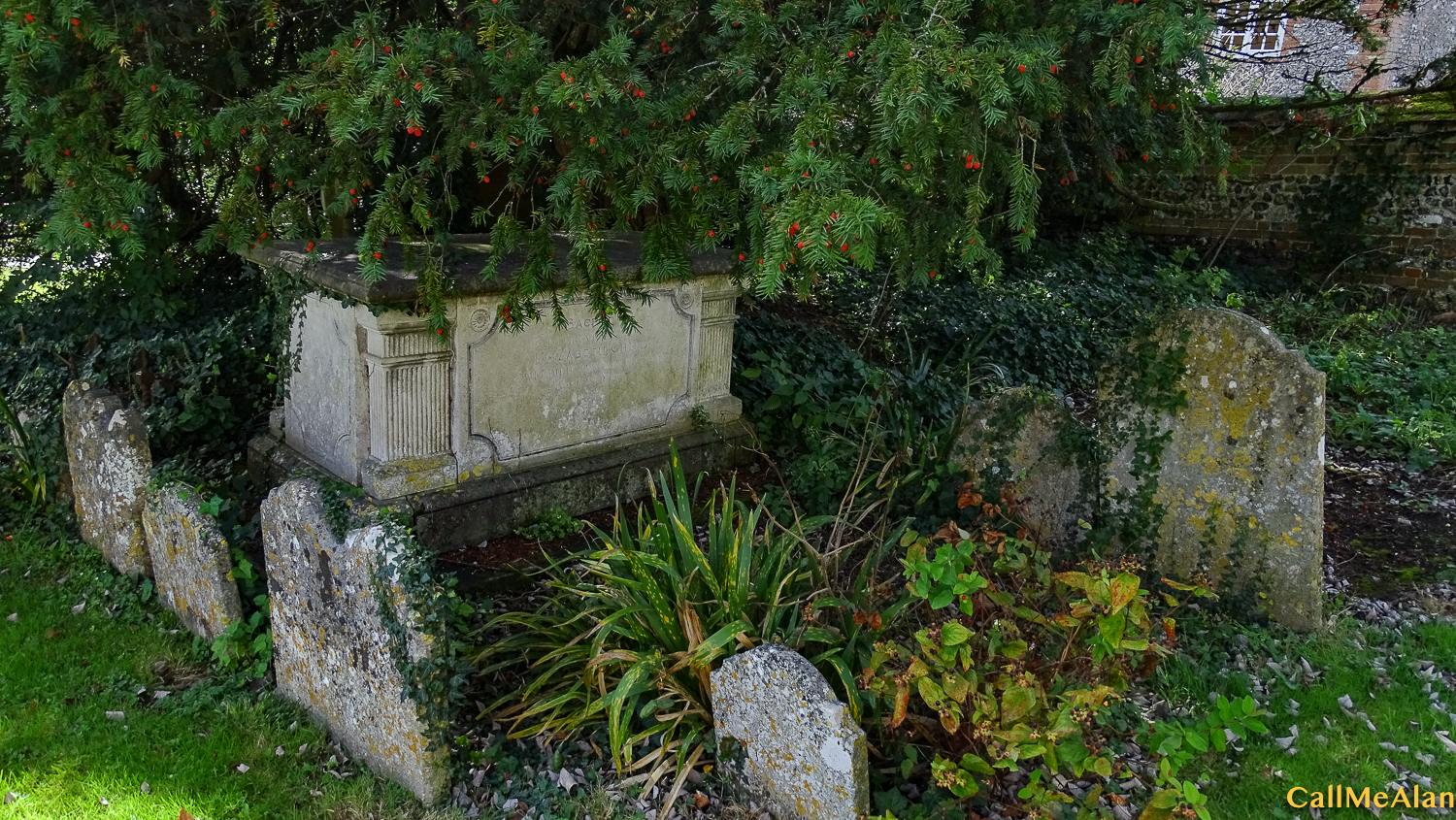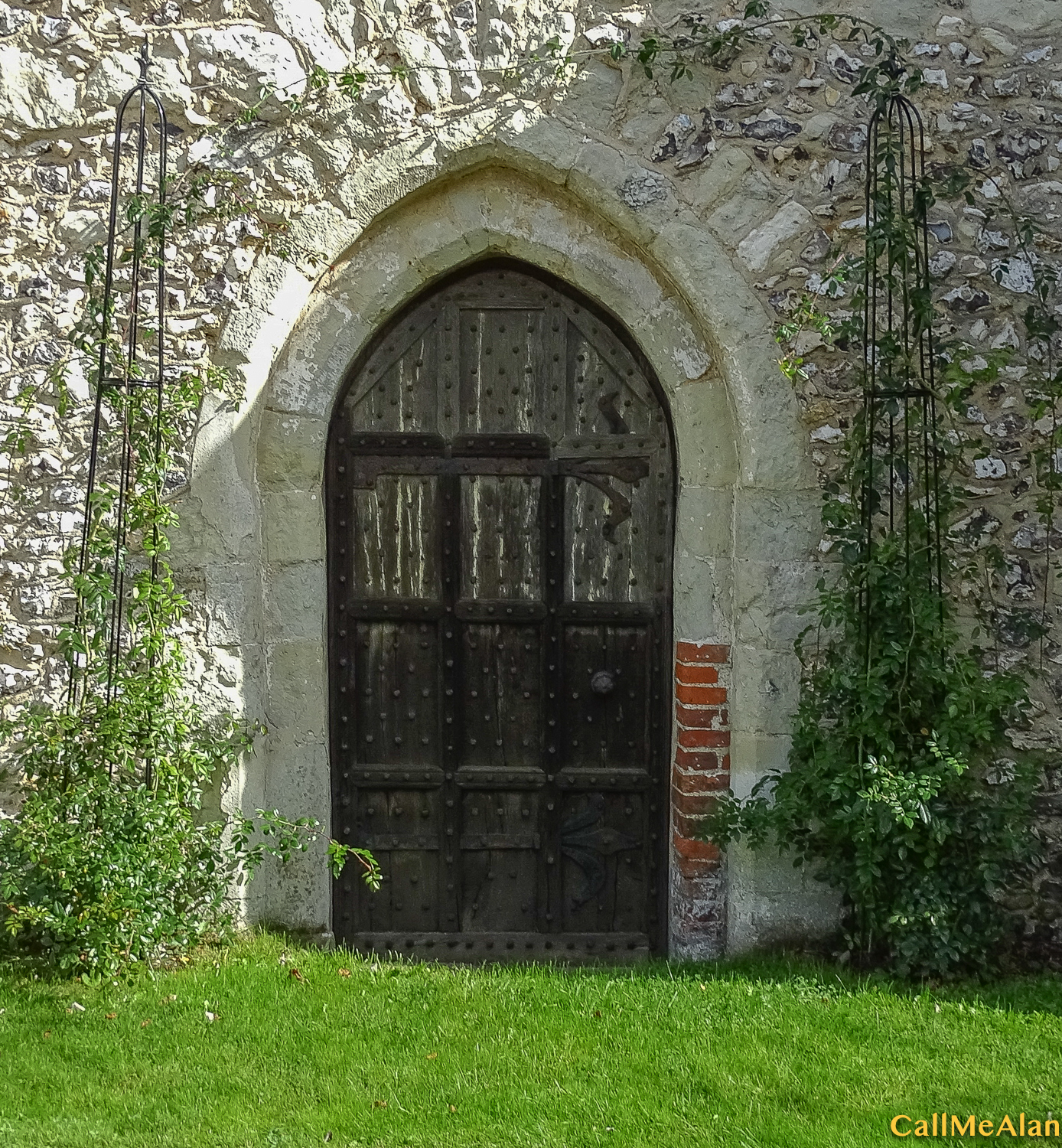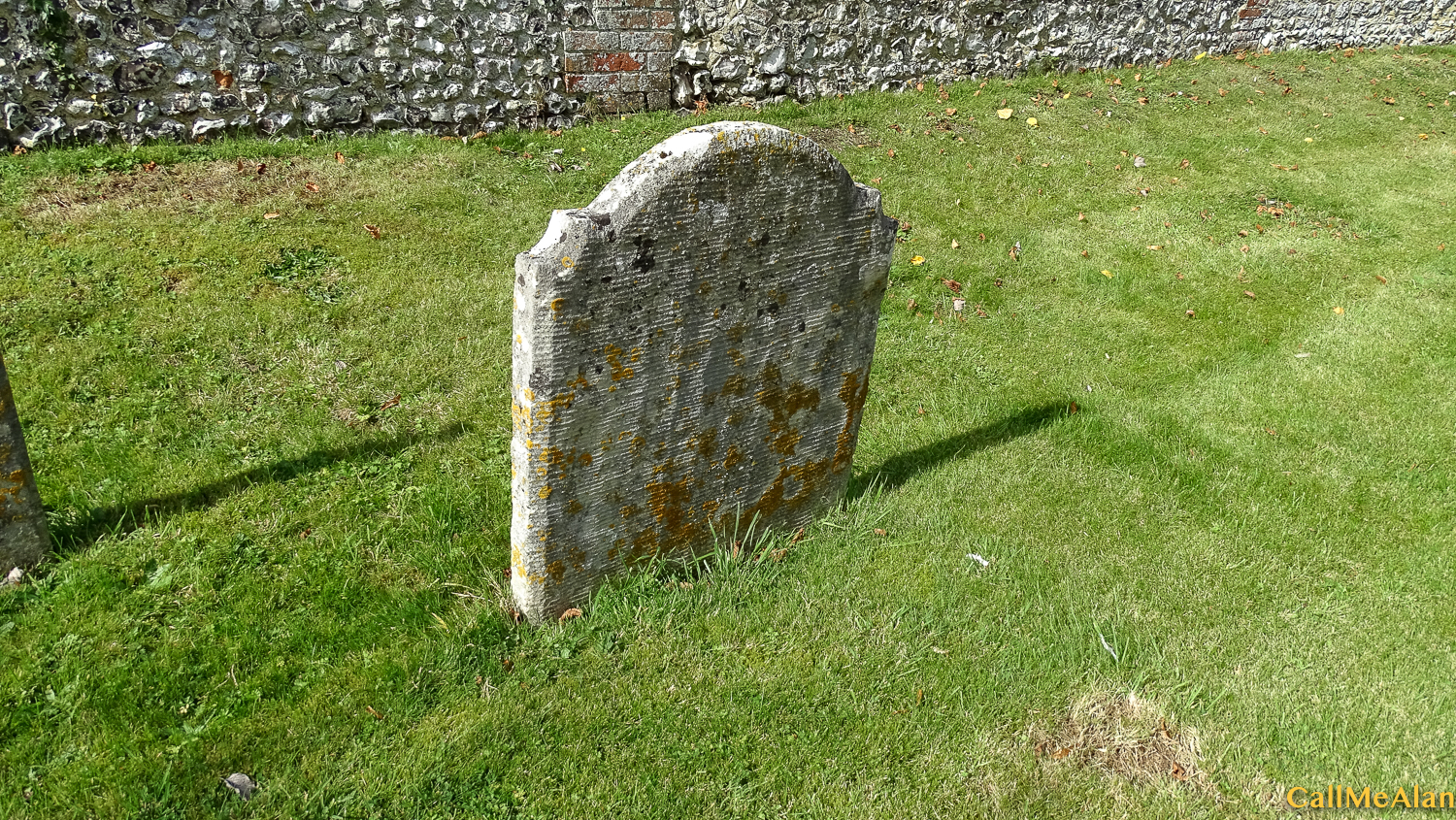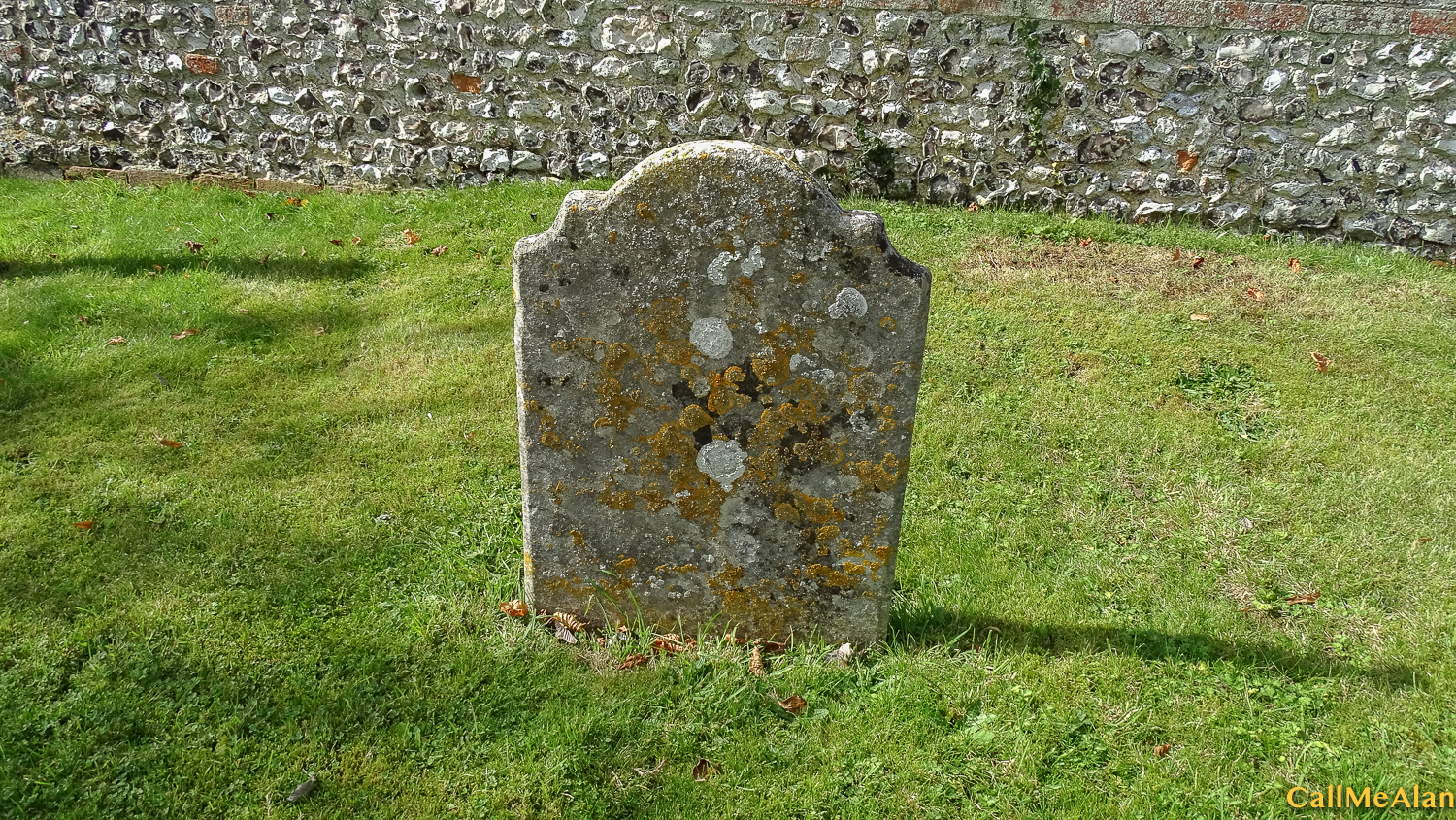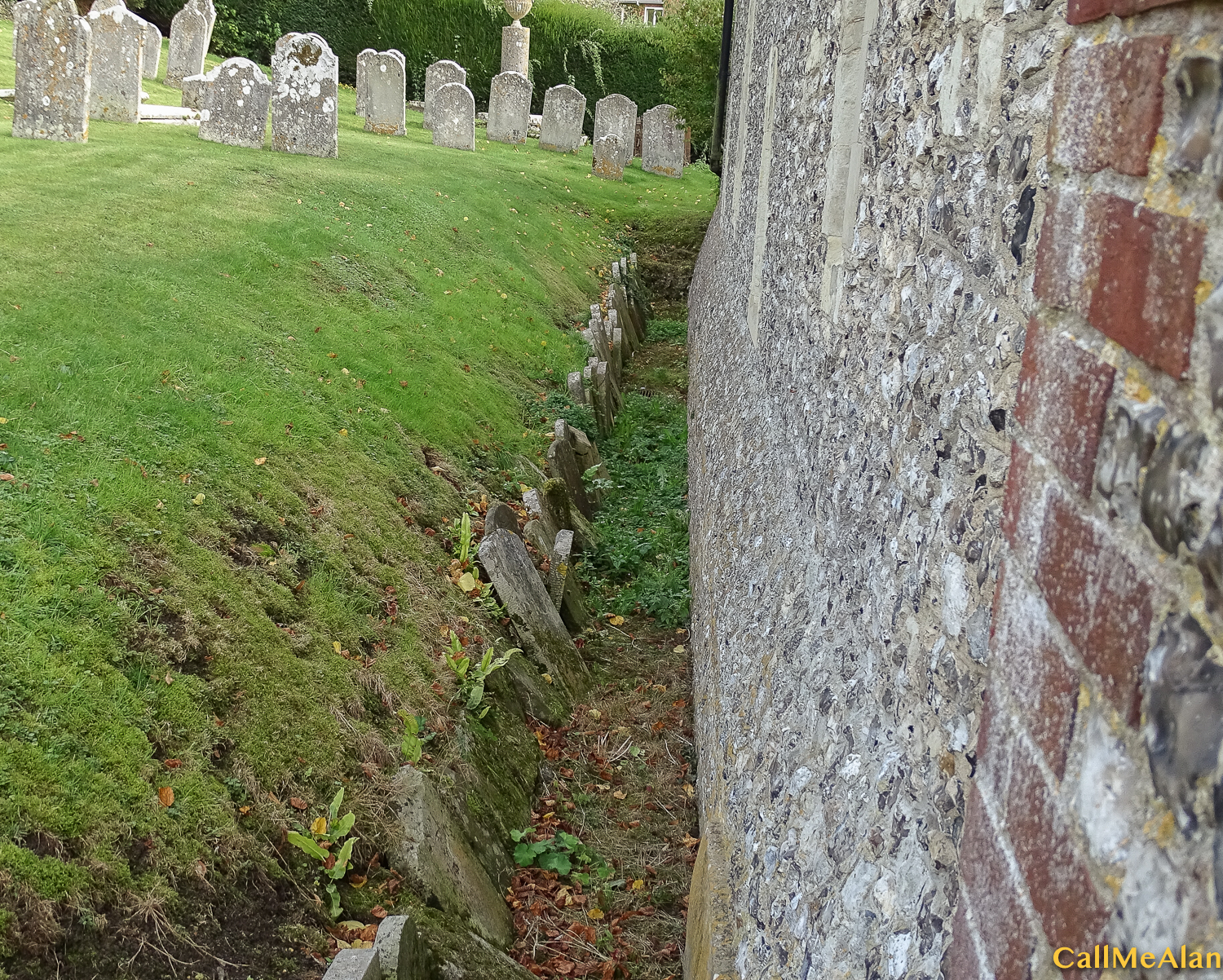 We are now behind the church.Already you can spot the slope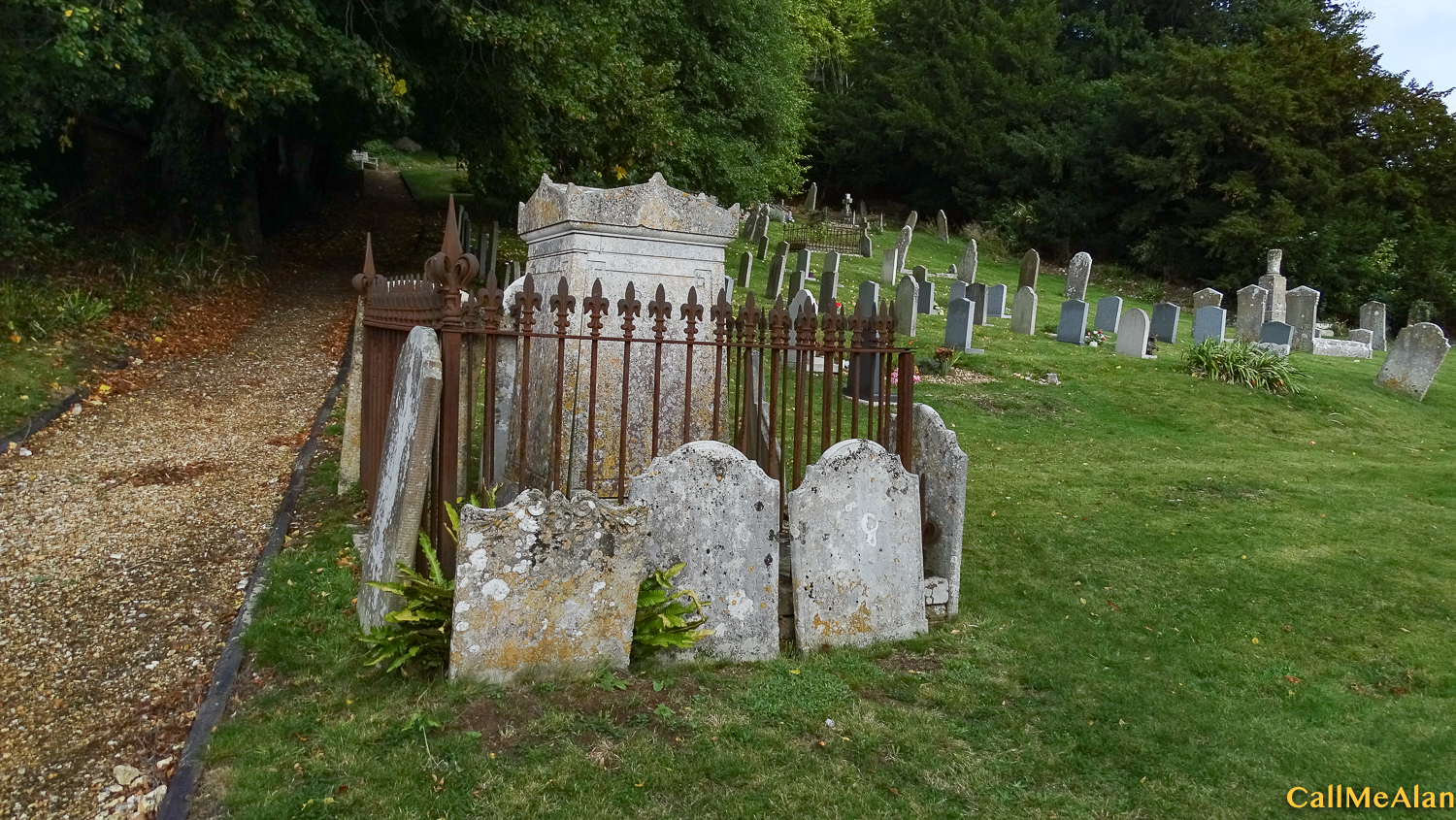 And even more so in this picture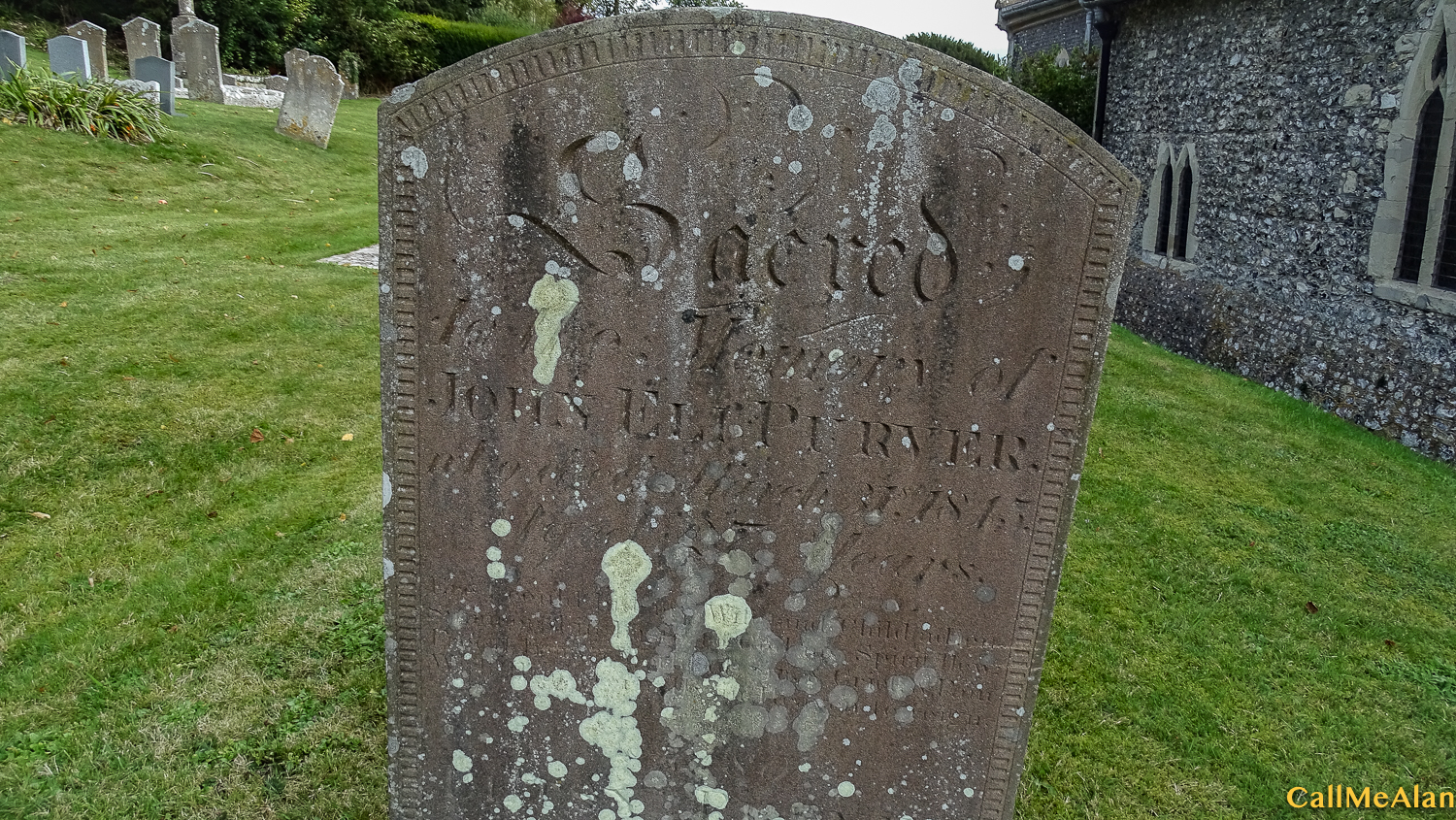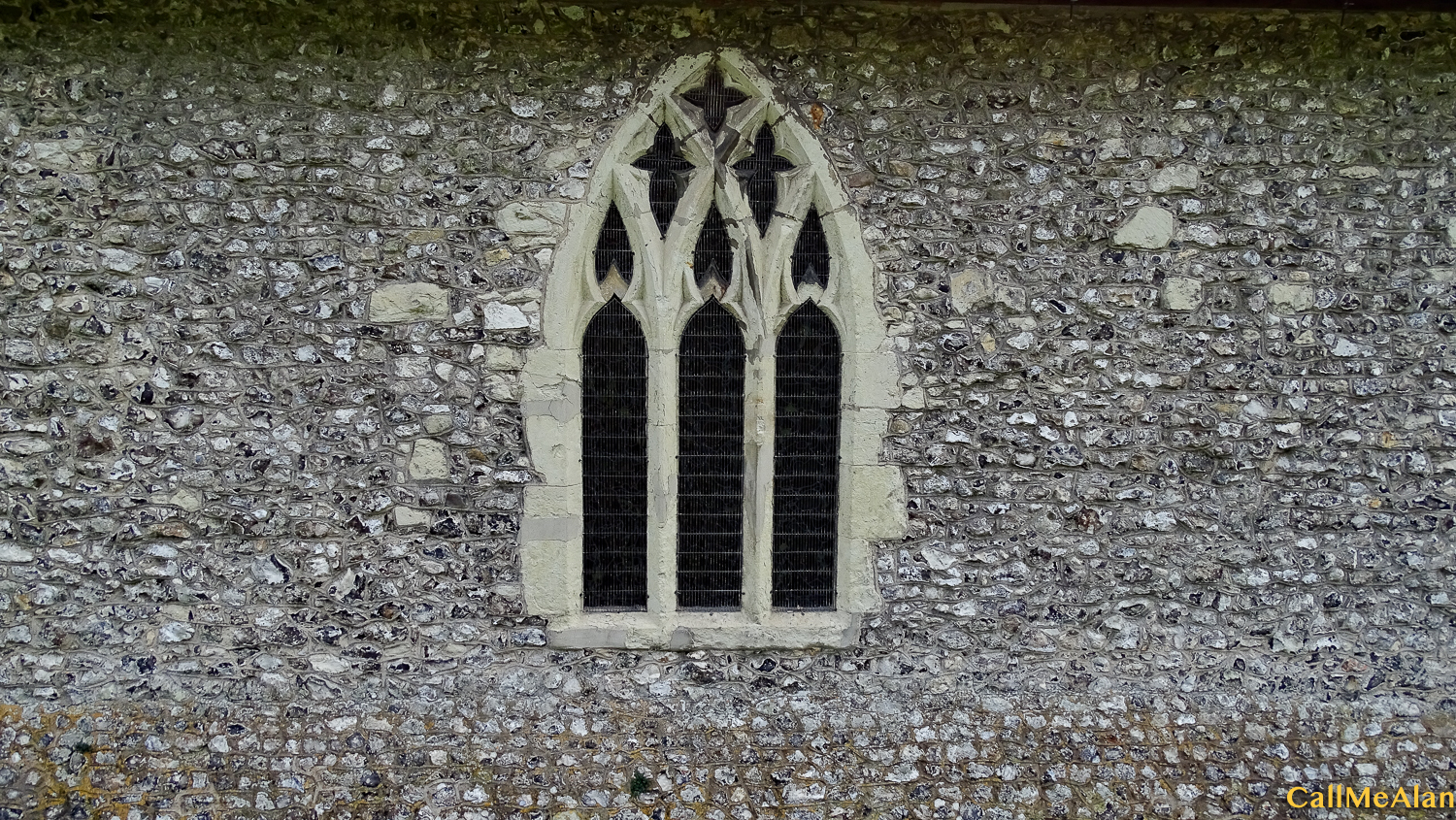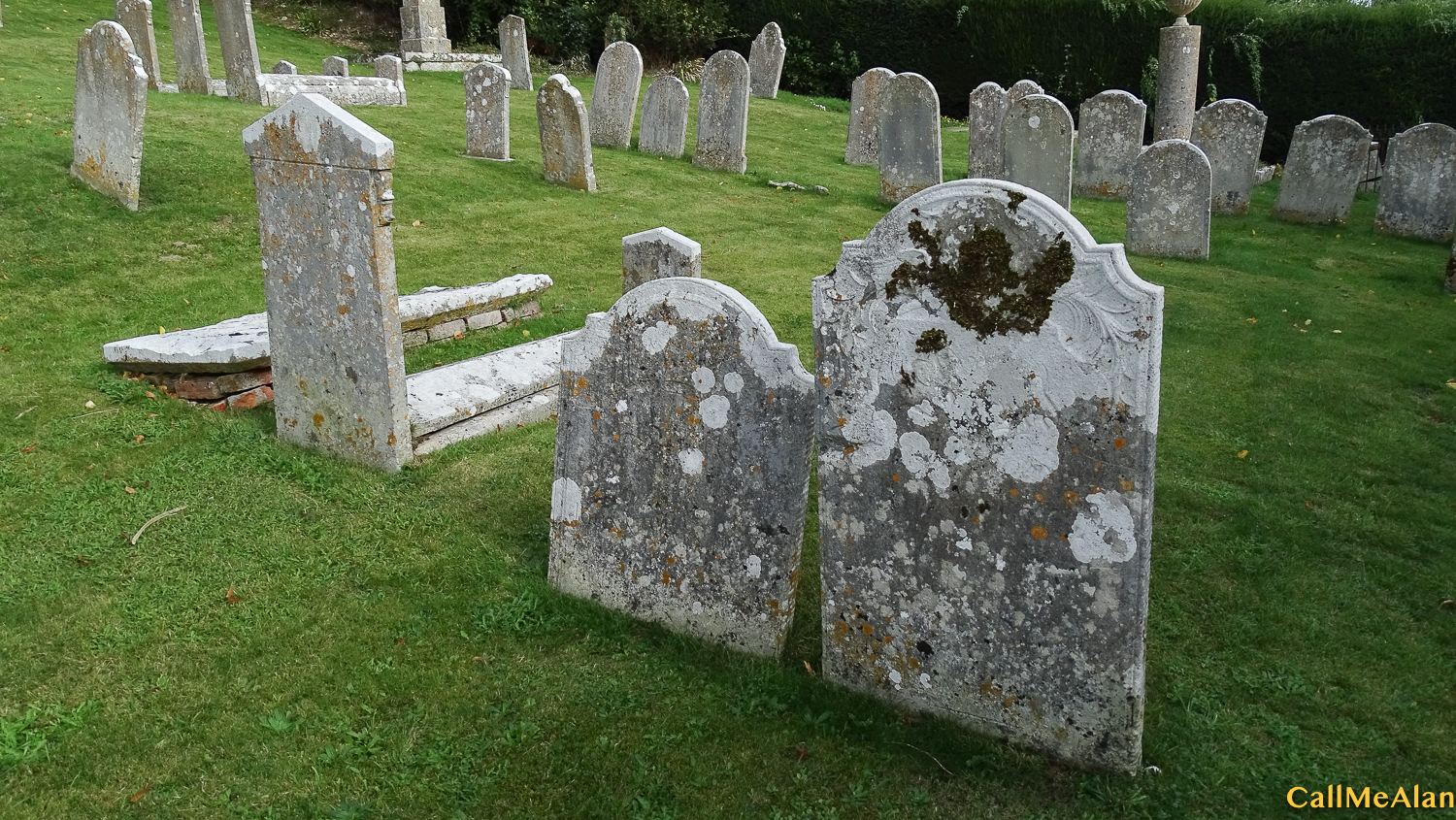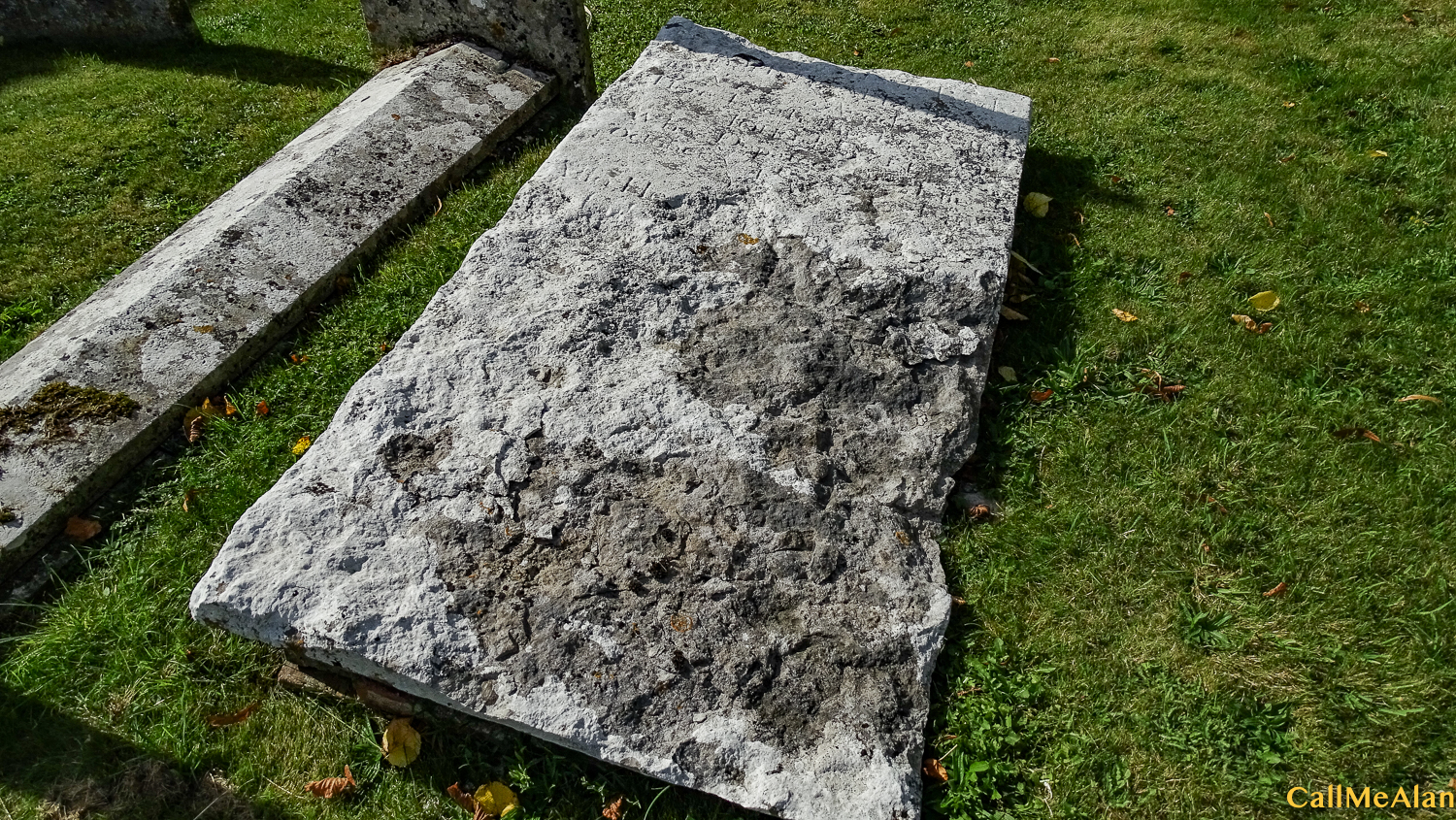 It was not possible to read any of this except maybe October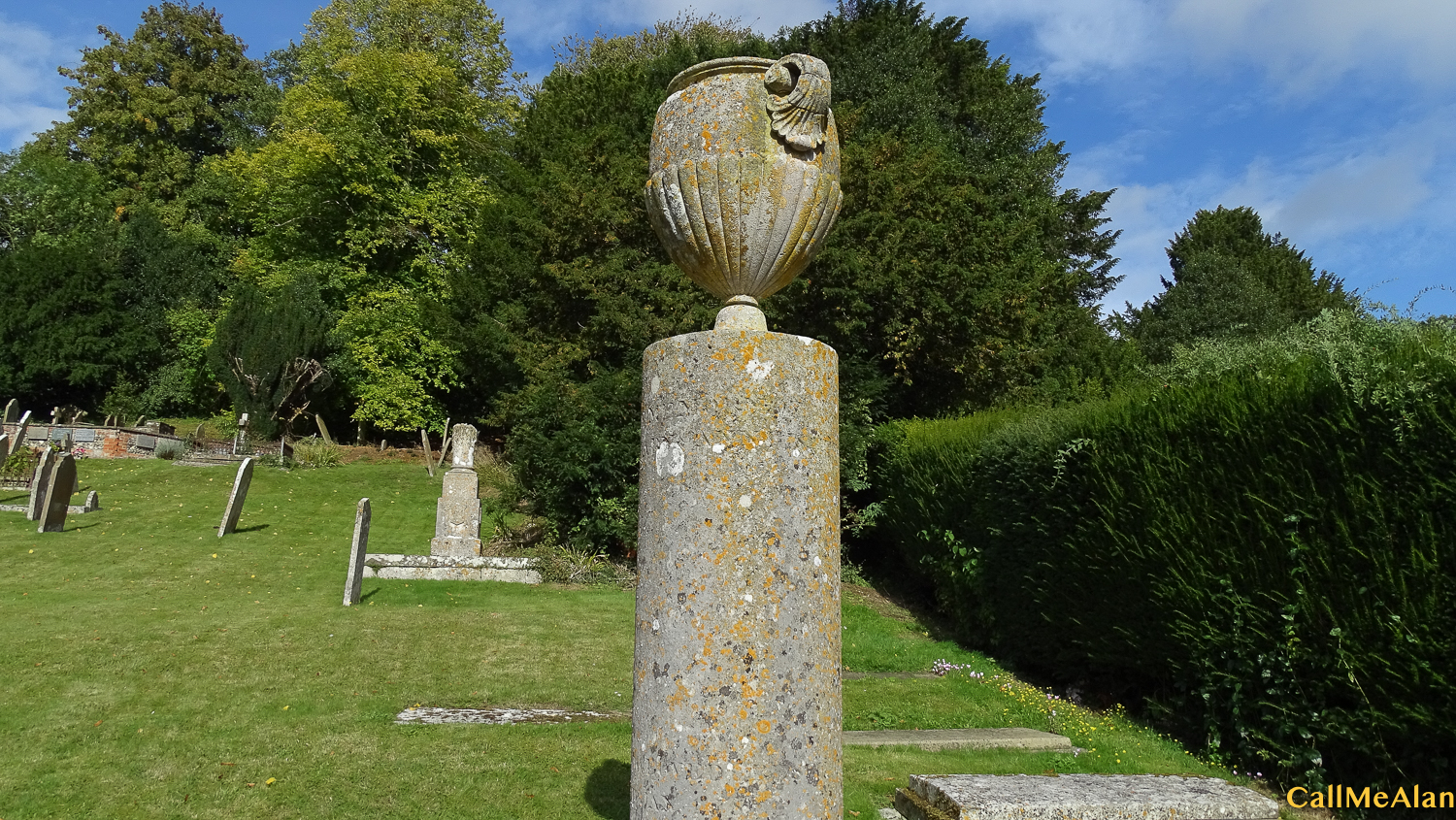 This is quite unusual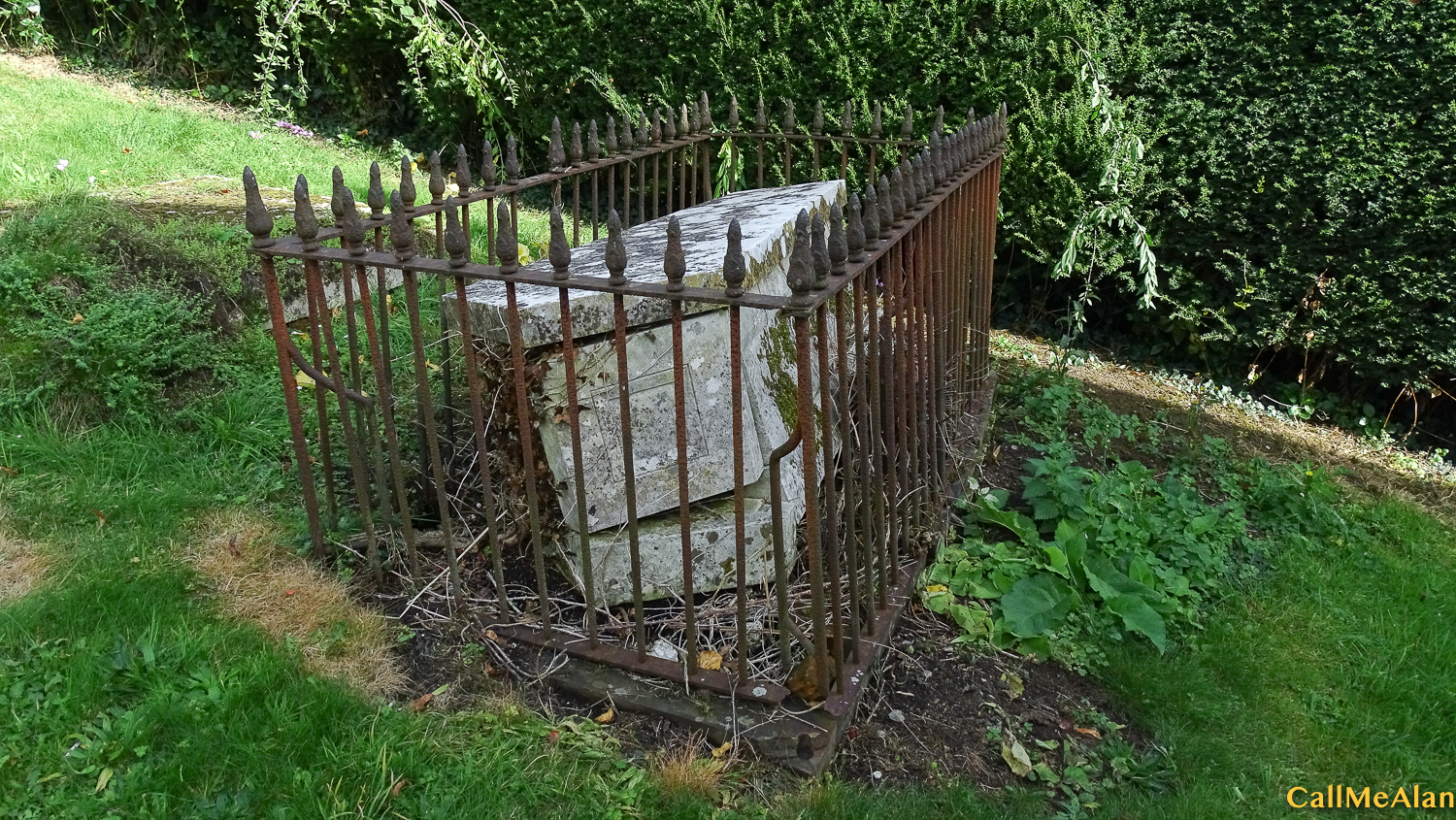 A treat to find fenced graves. Often the fences are cut away in the name of health and safety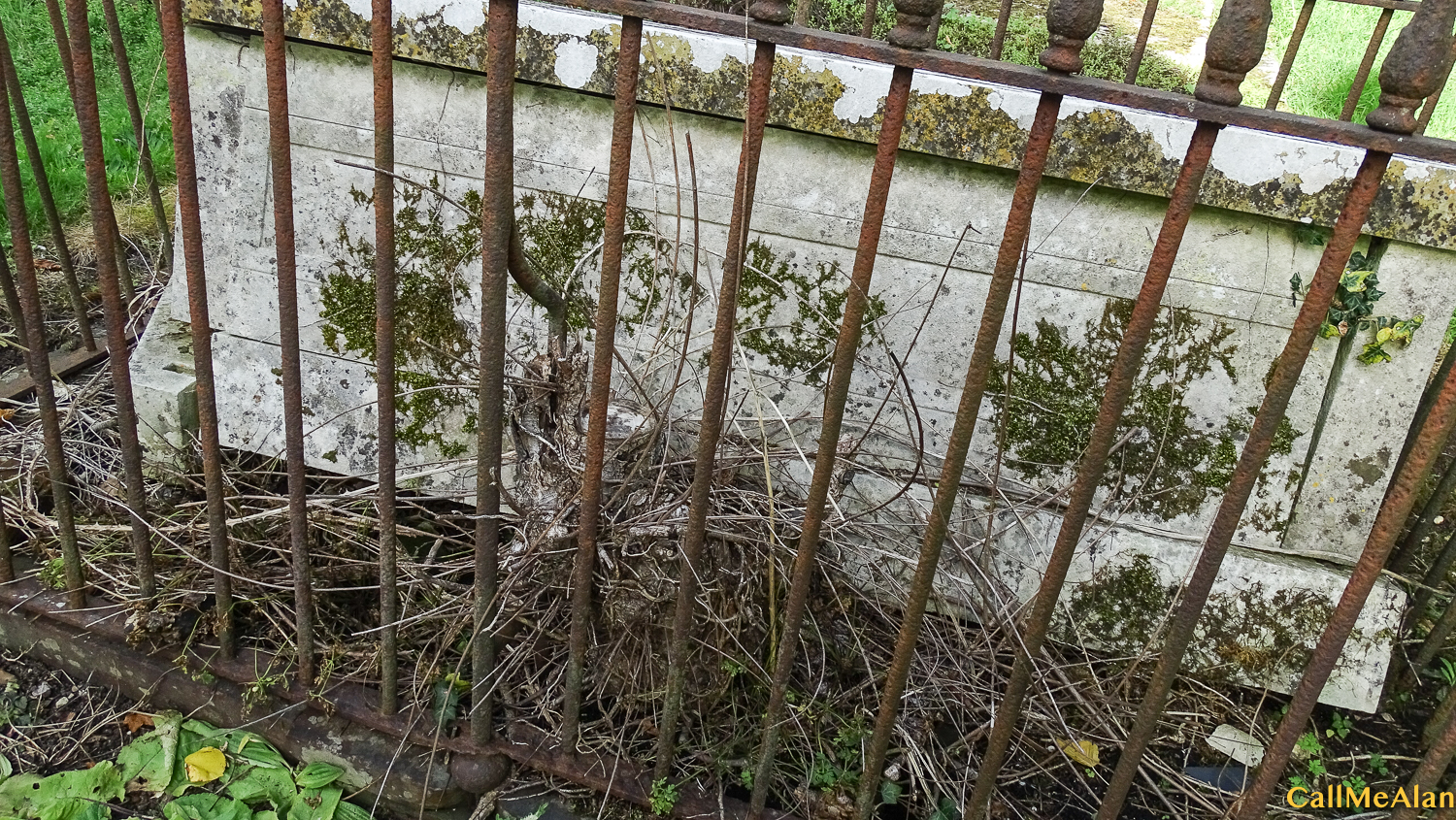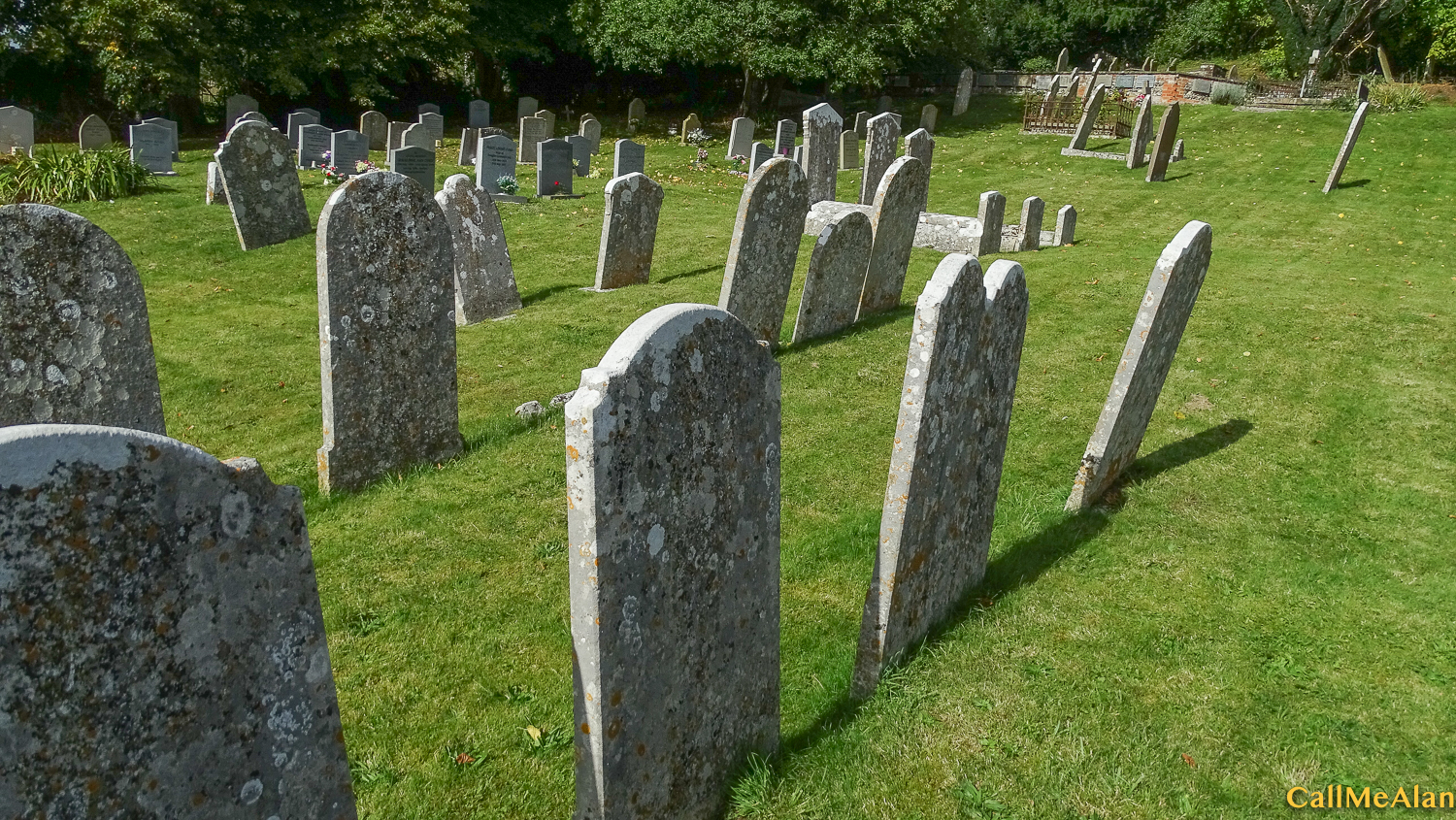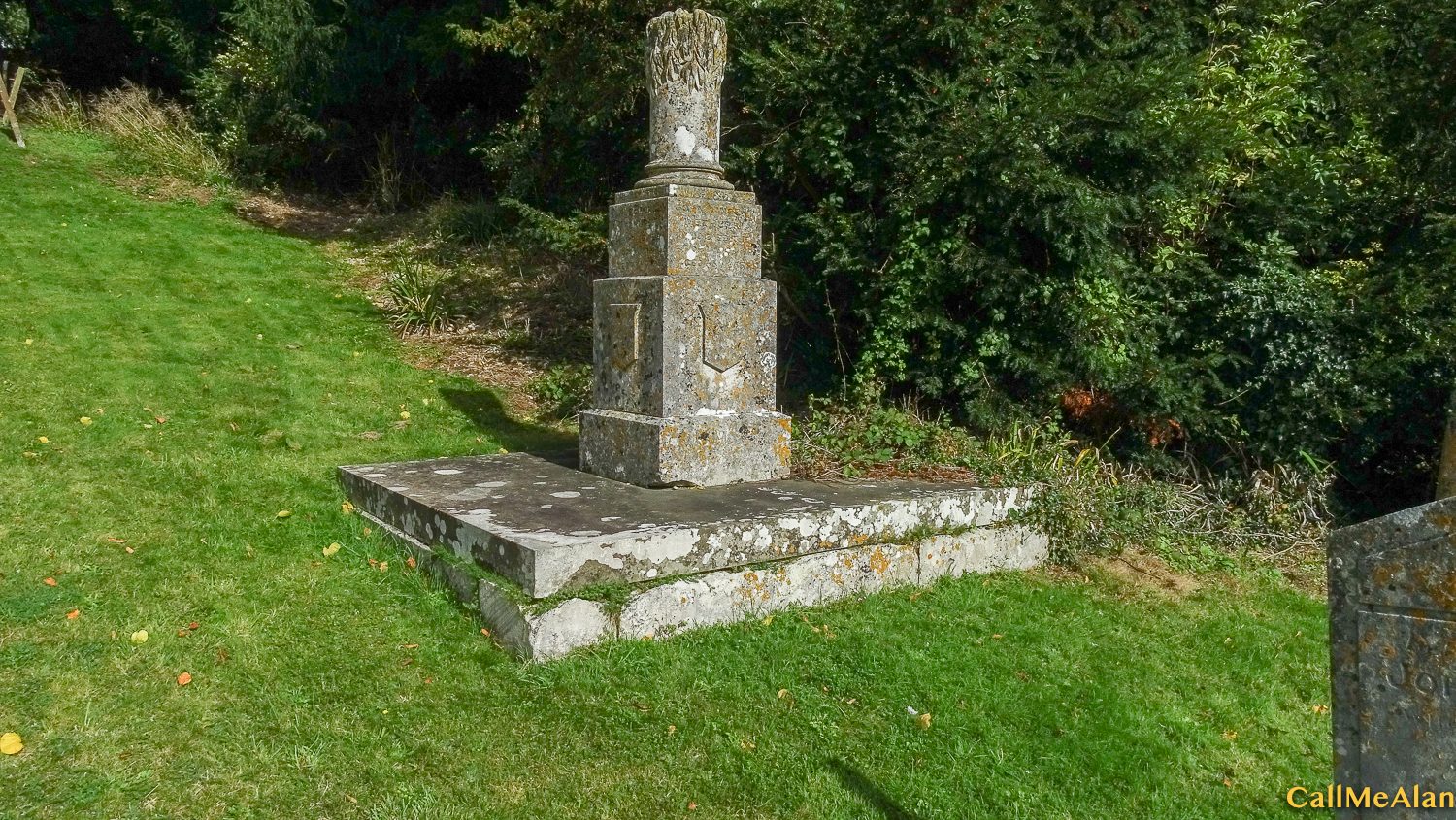 This gives you an idea of the slope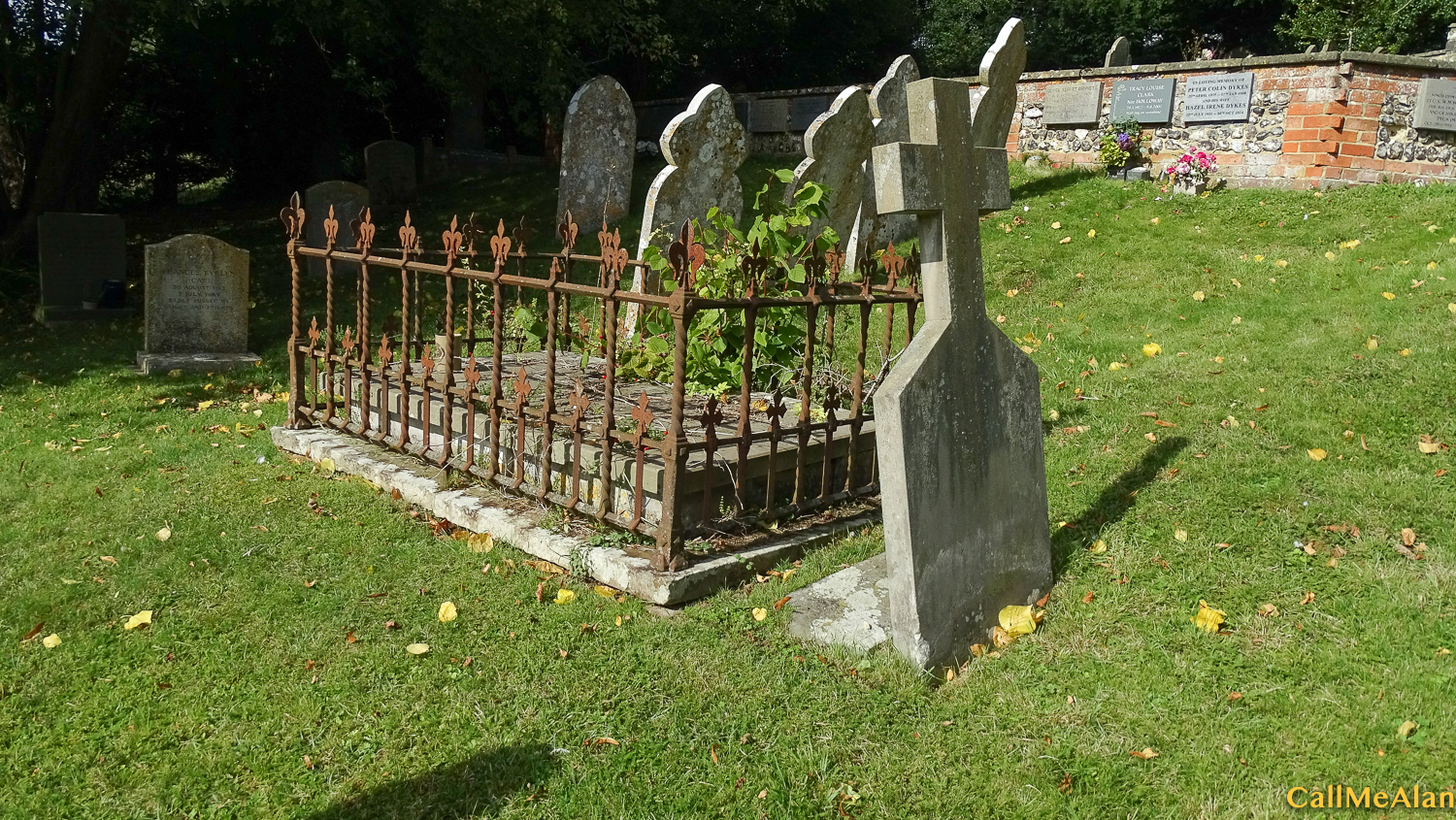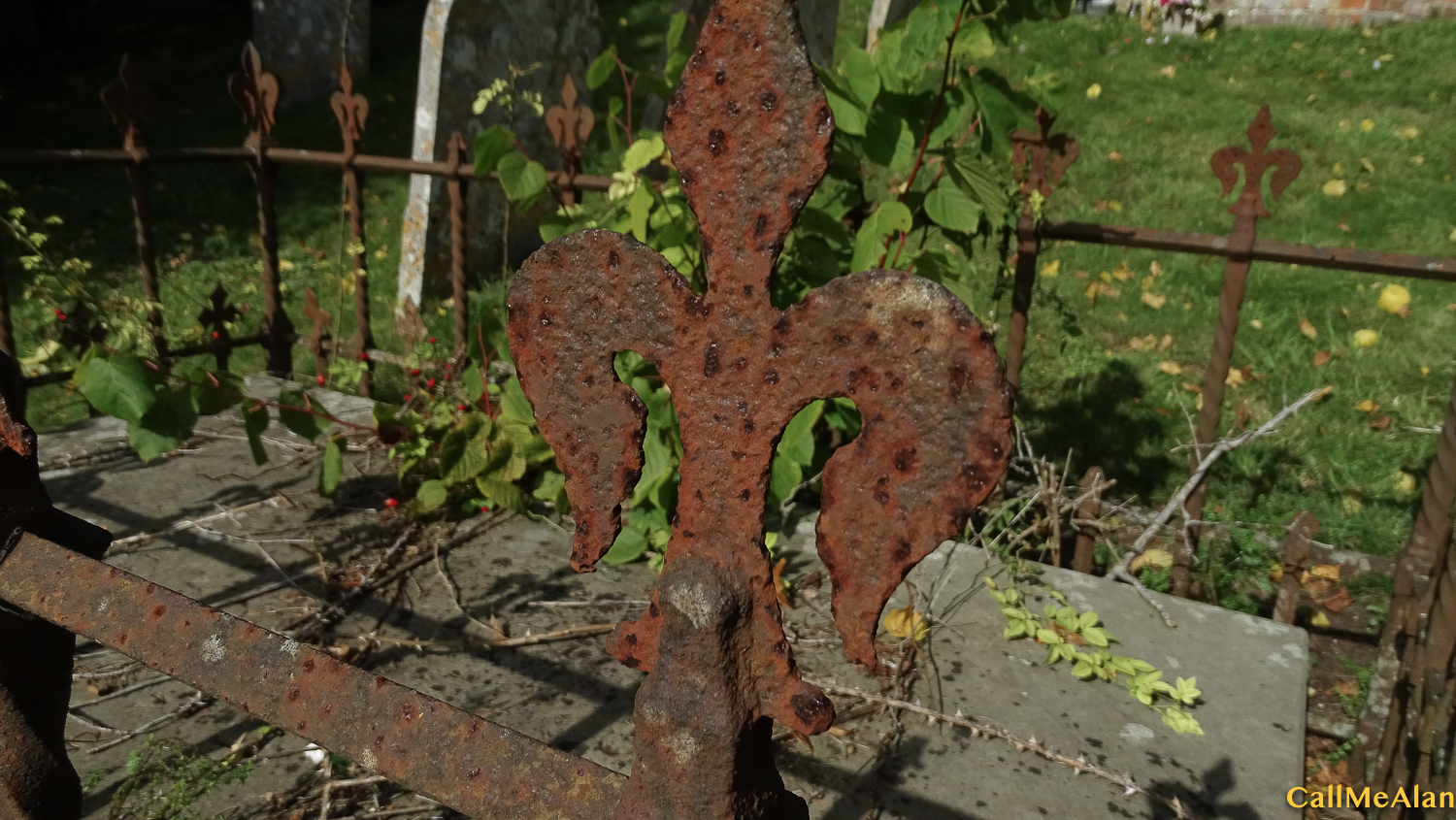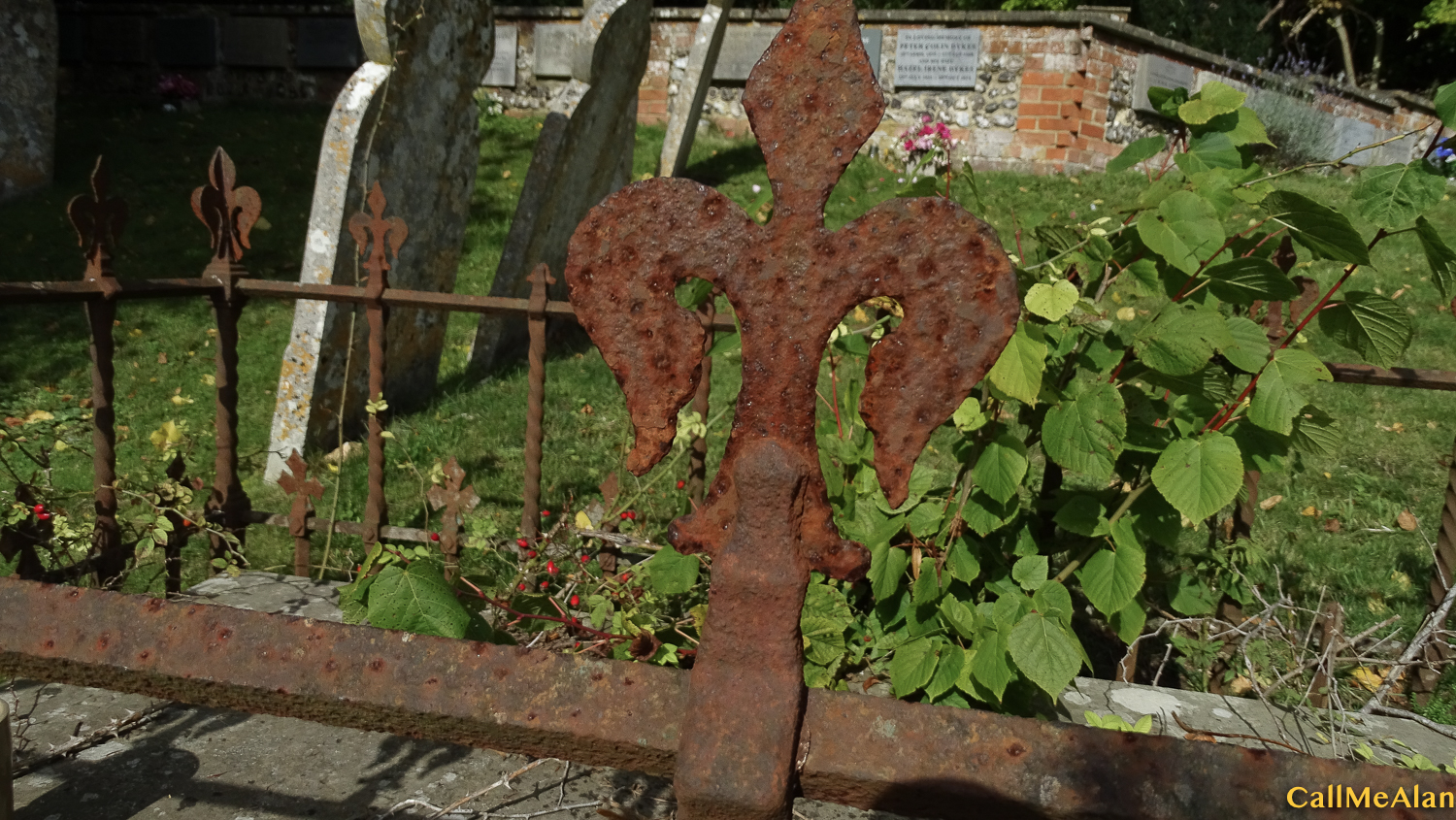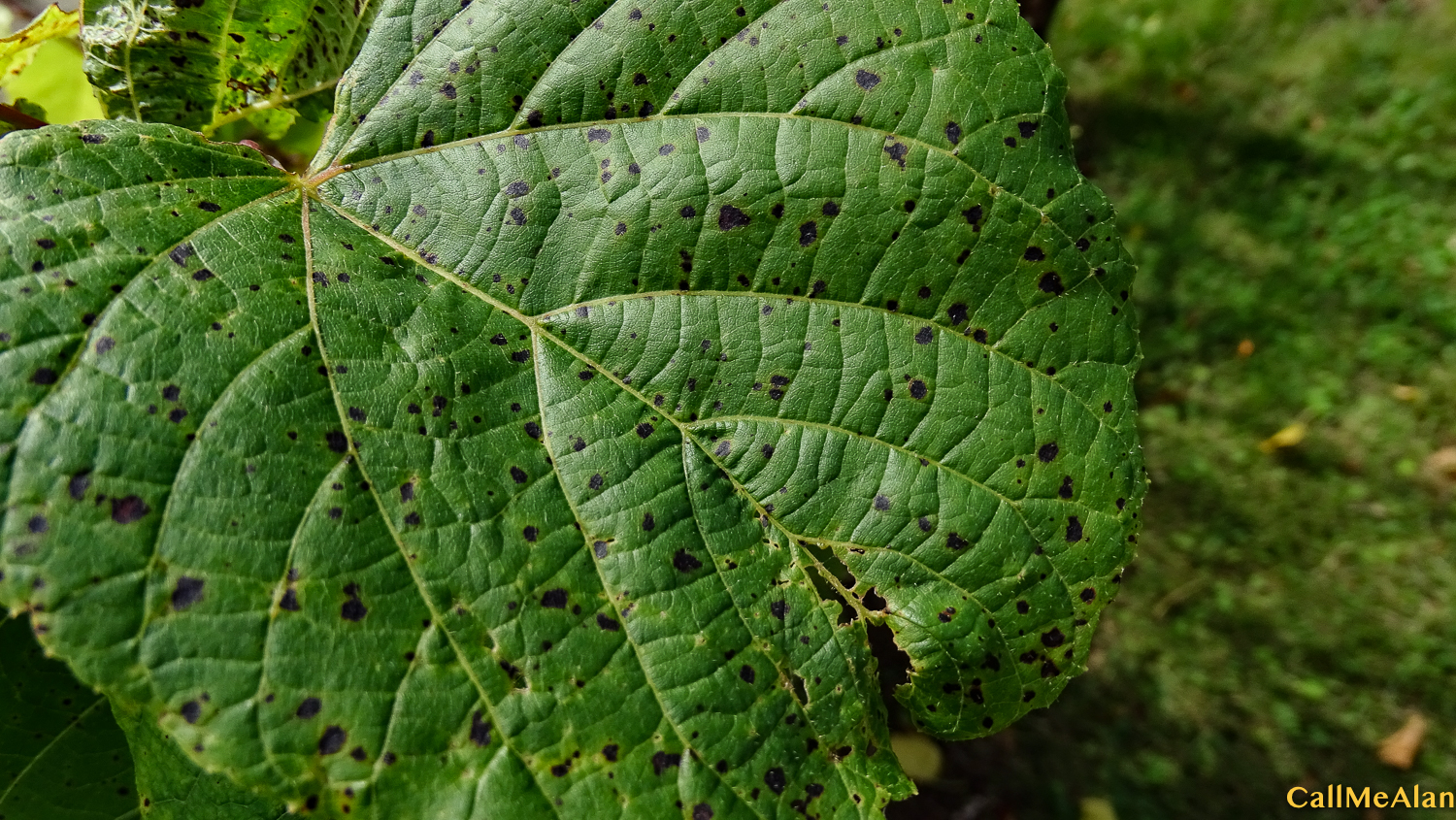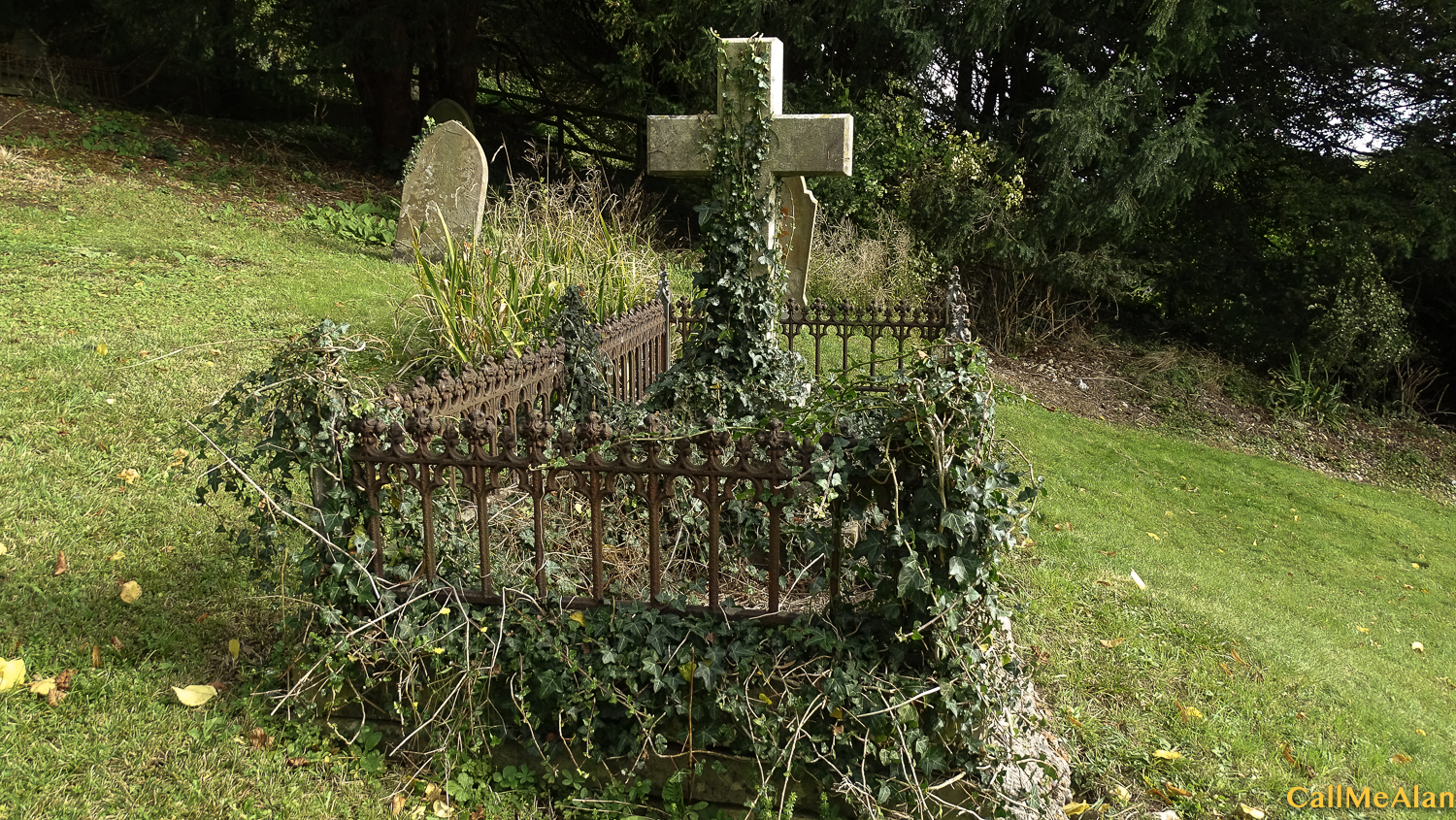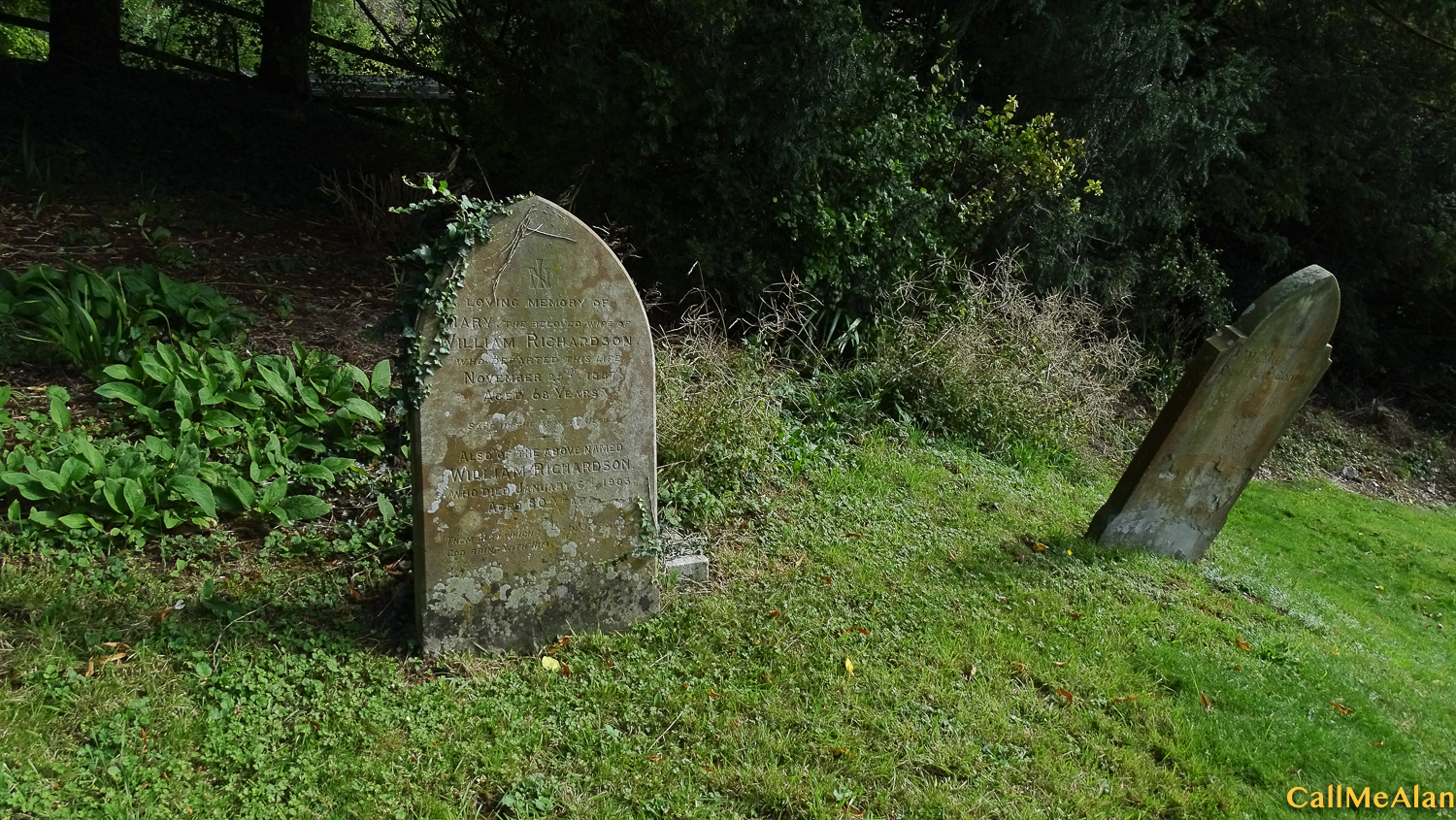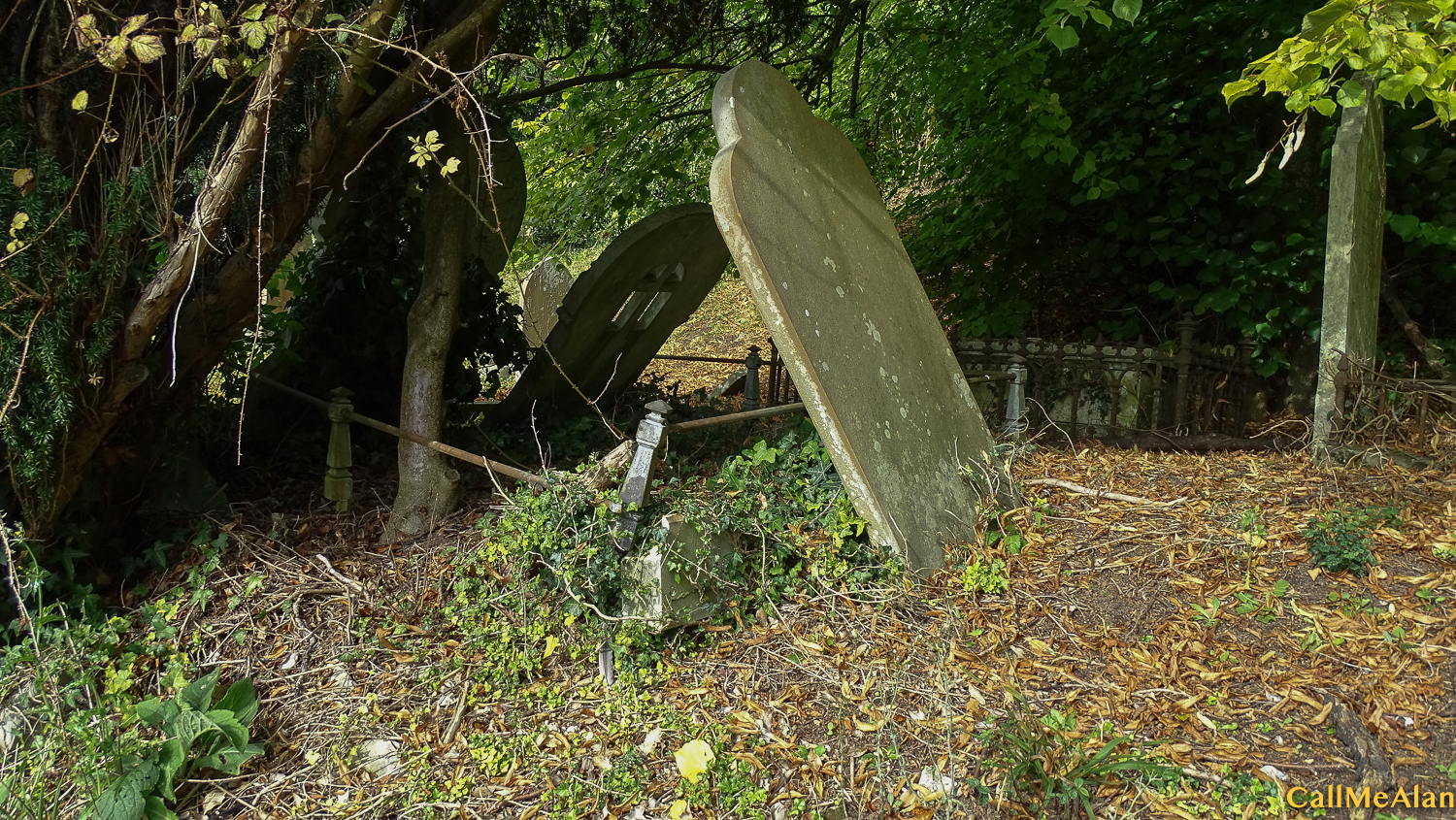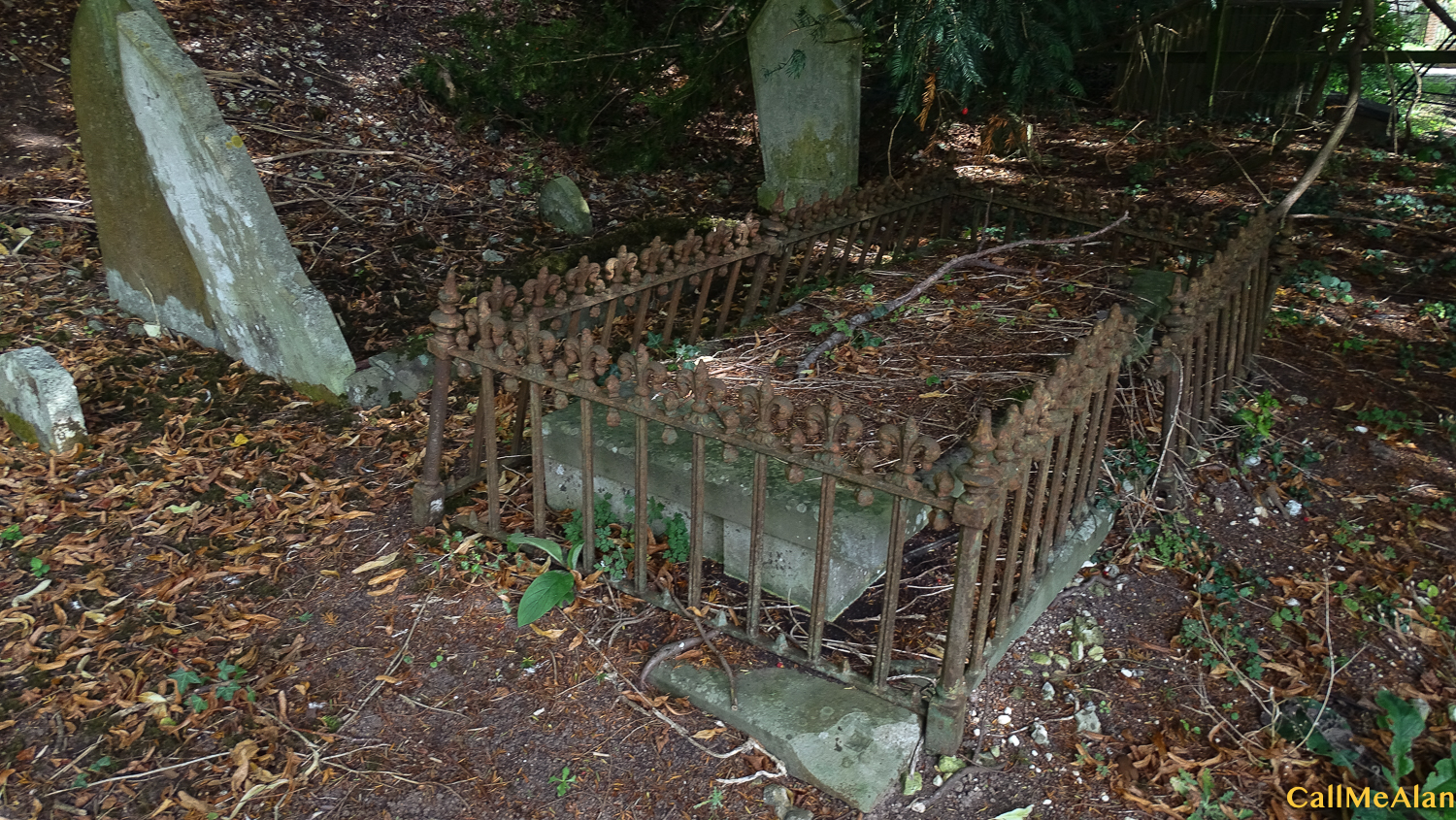 Please forgive the camera shake. Low light = slow exposures.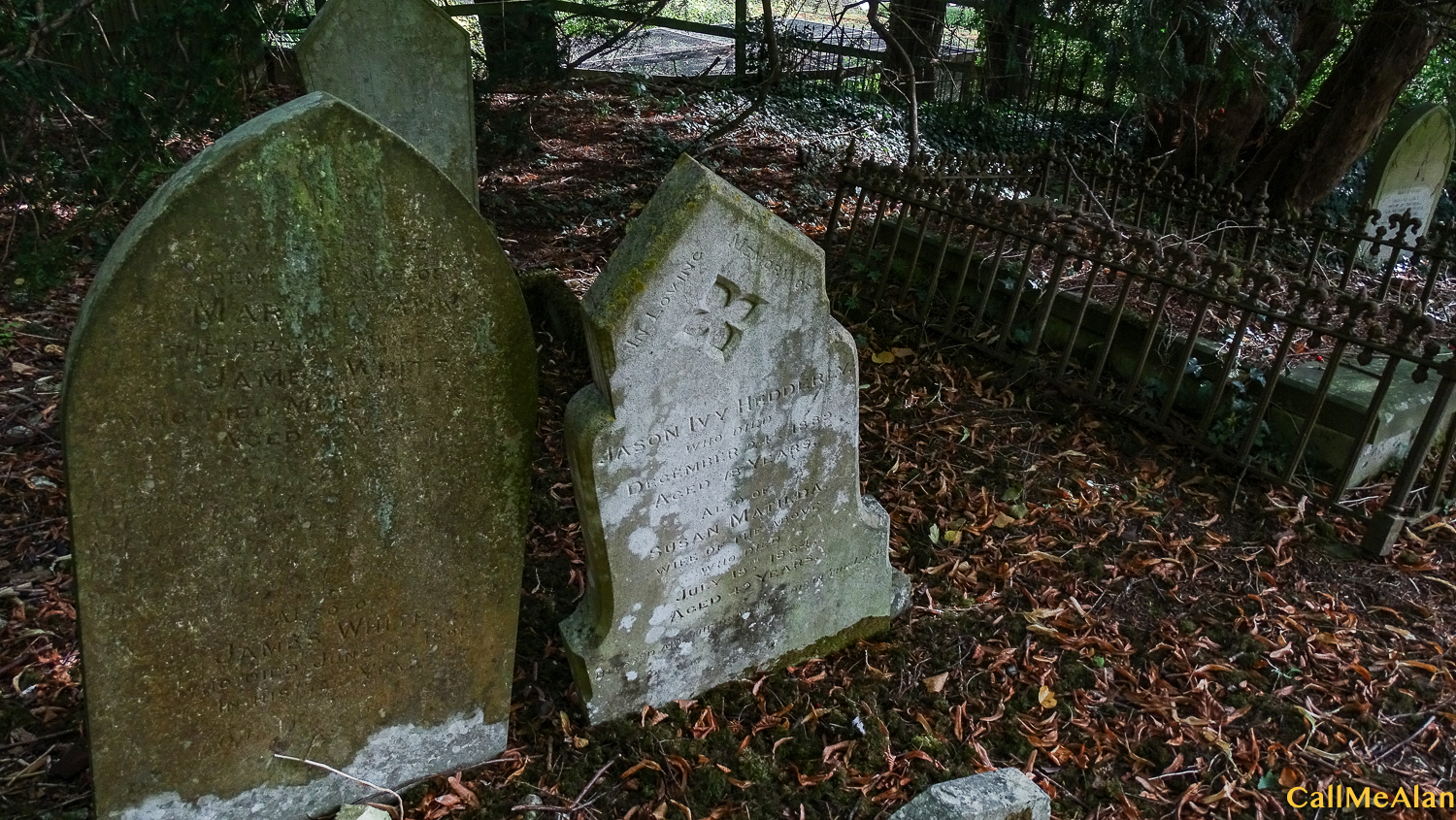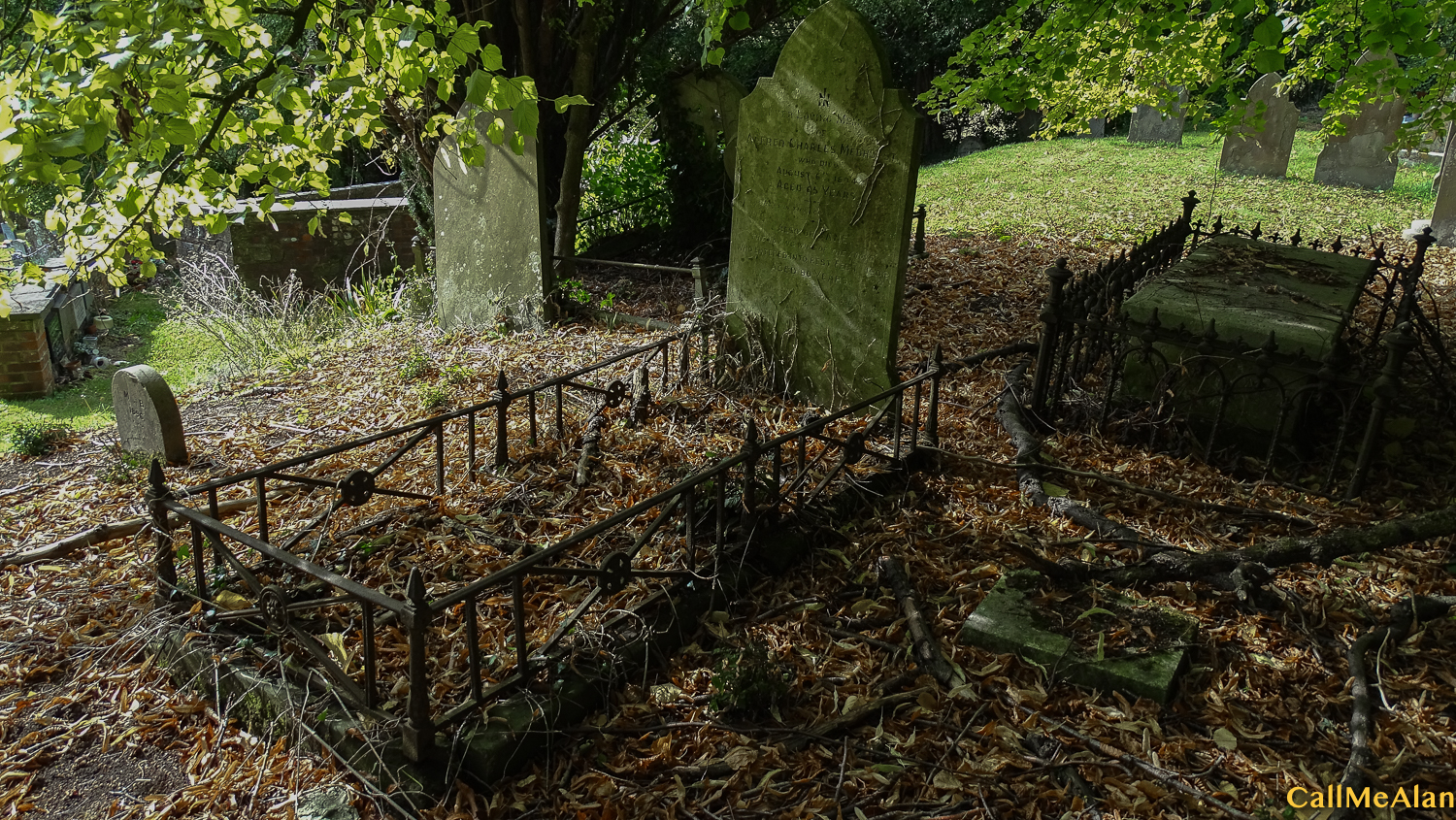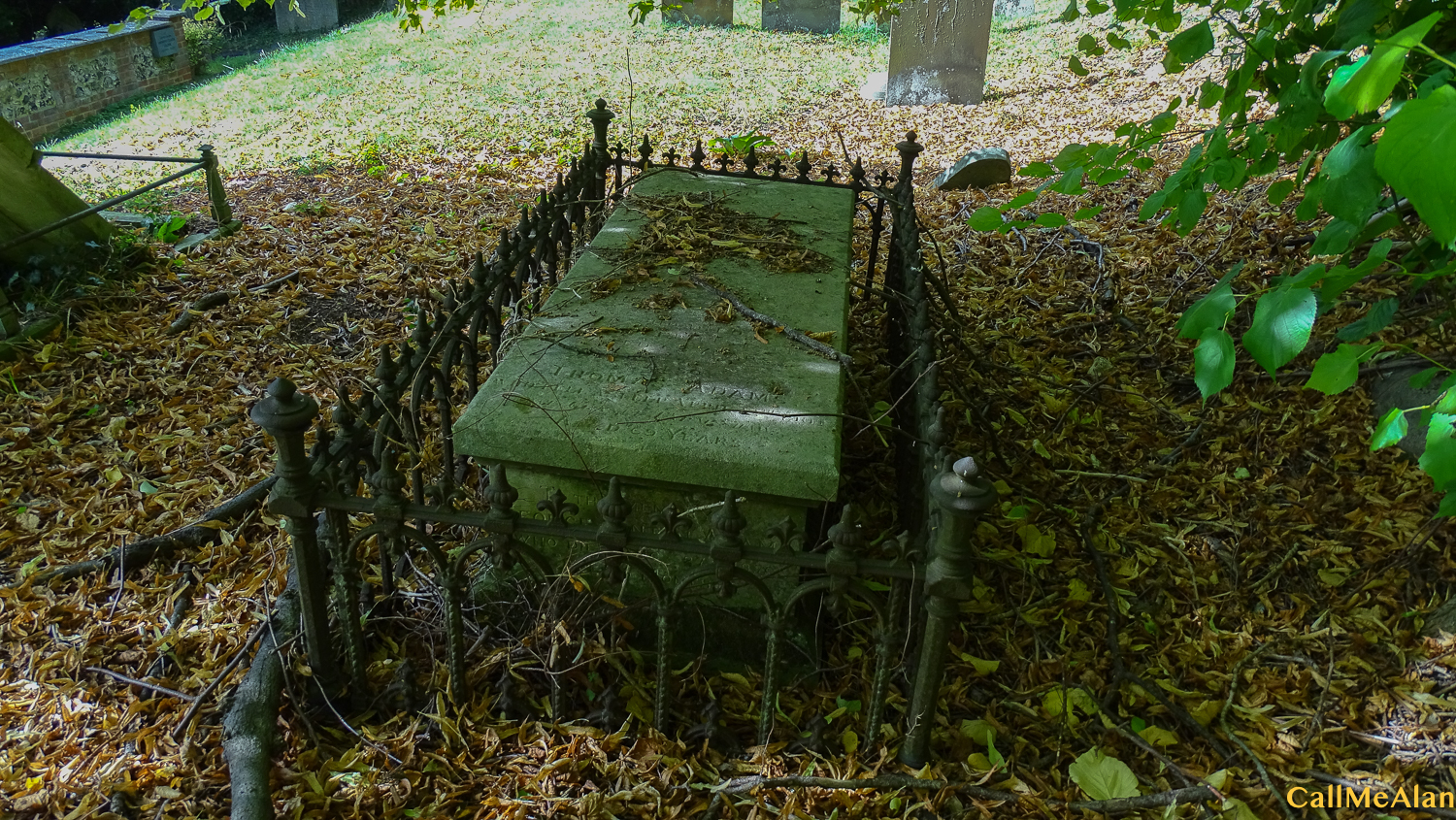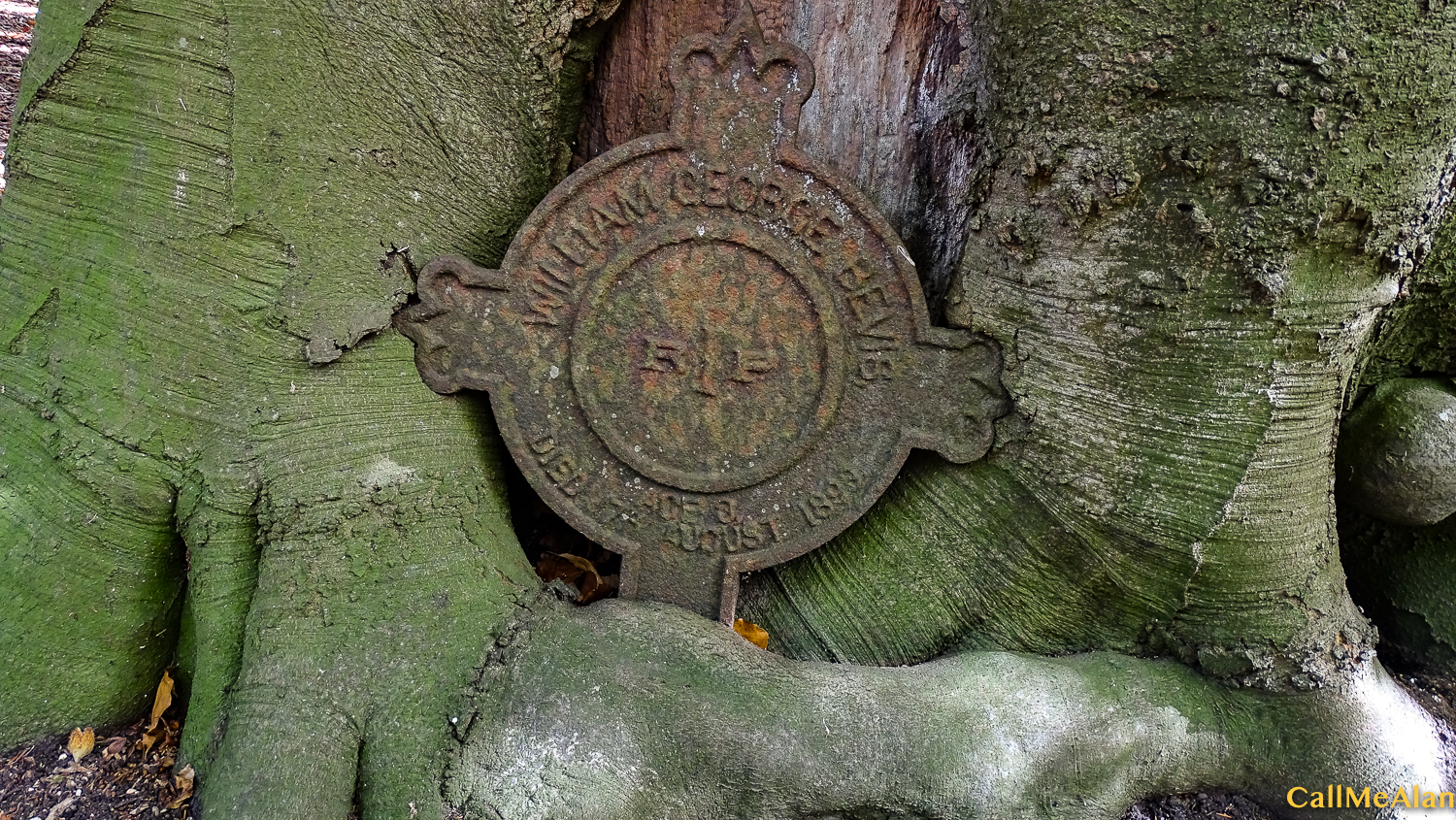 The tree has taken a strong liking to the cast iron marker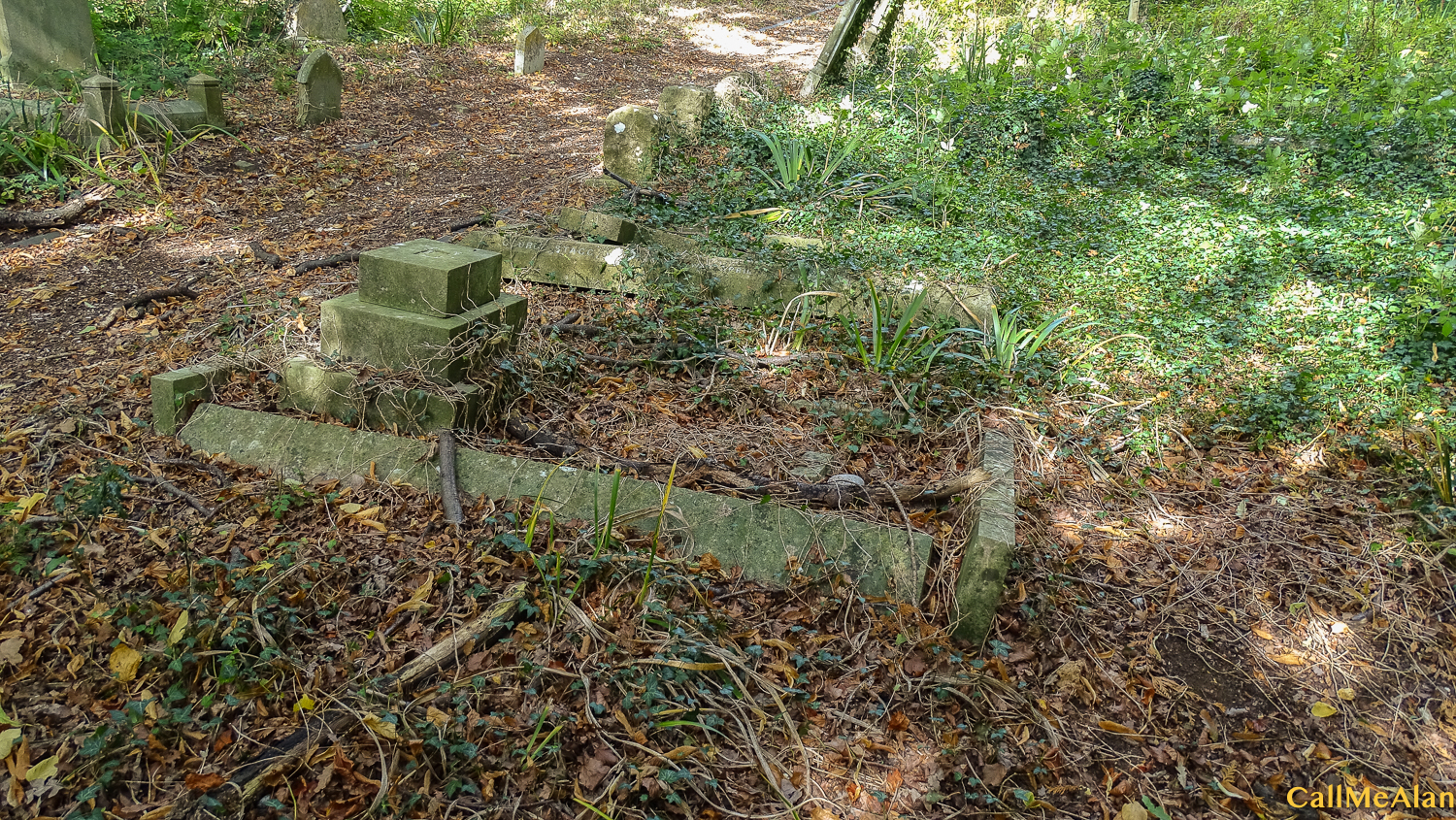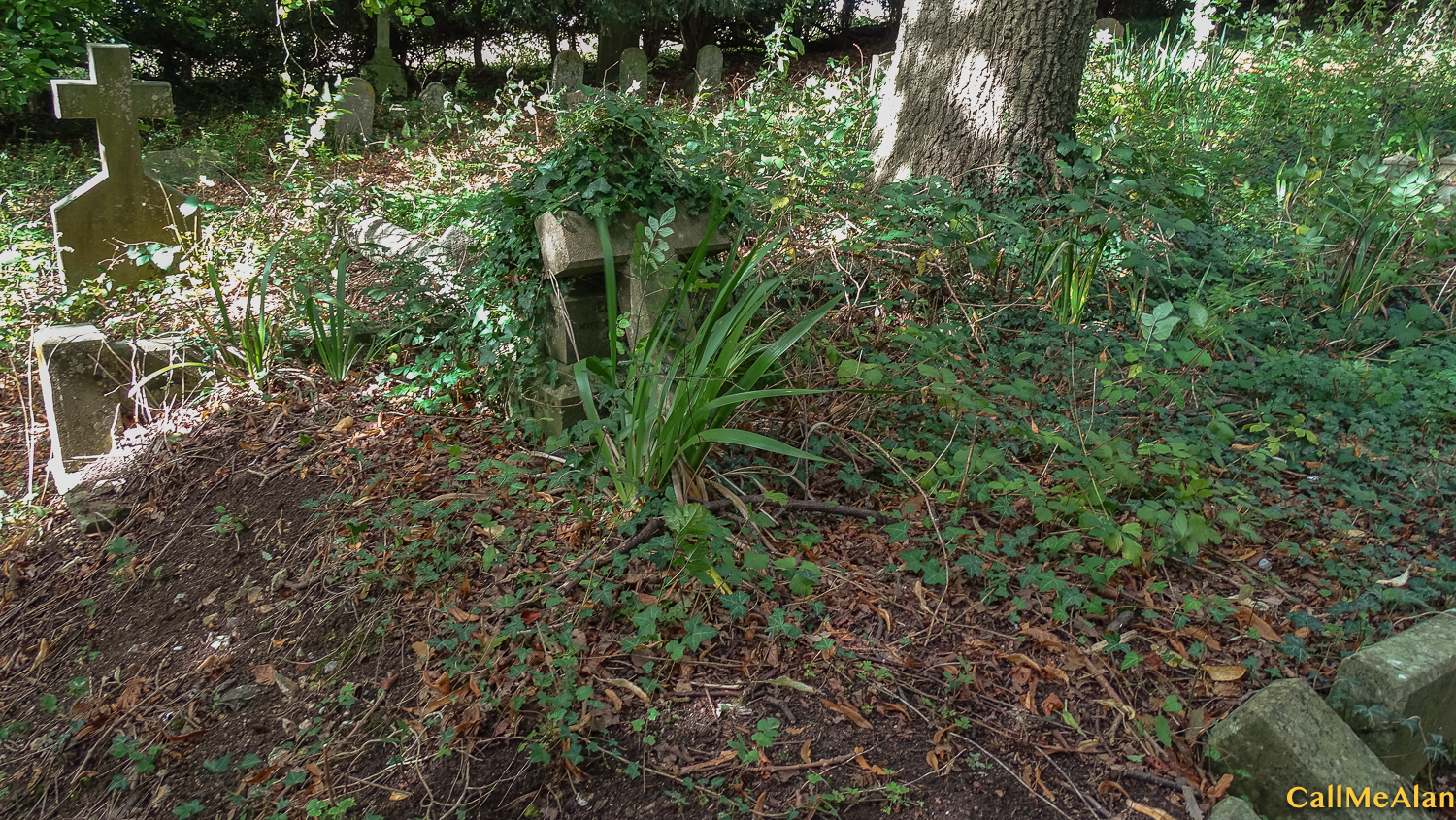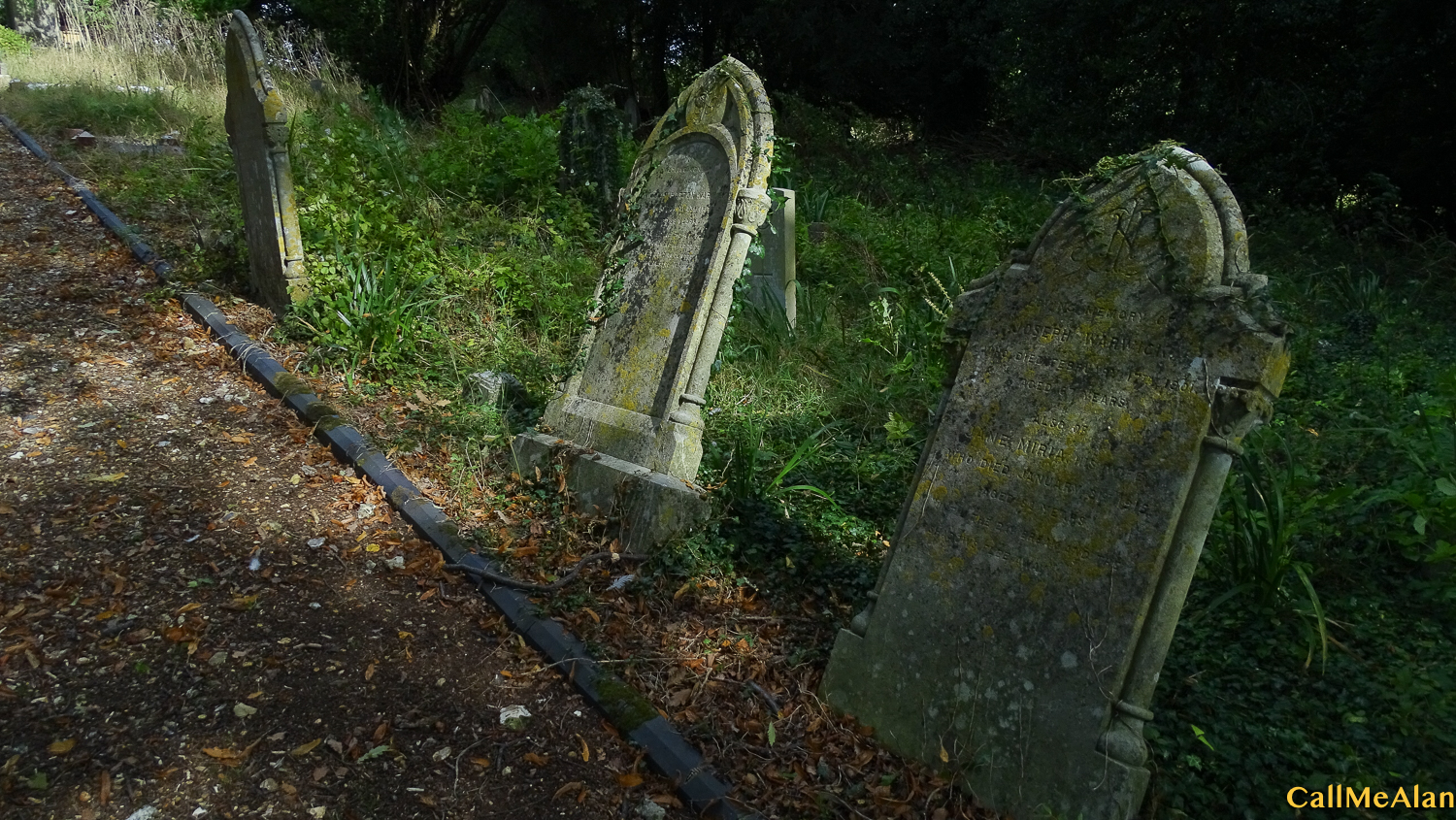 As we go uphill things start to get a bit darker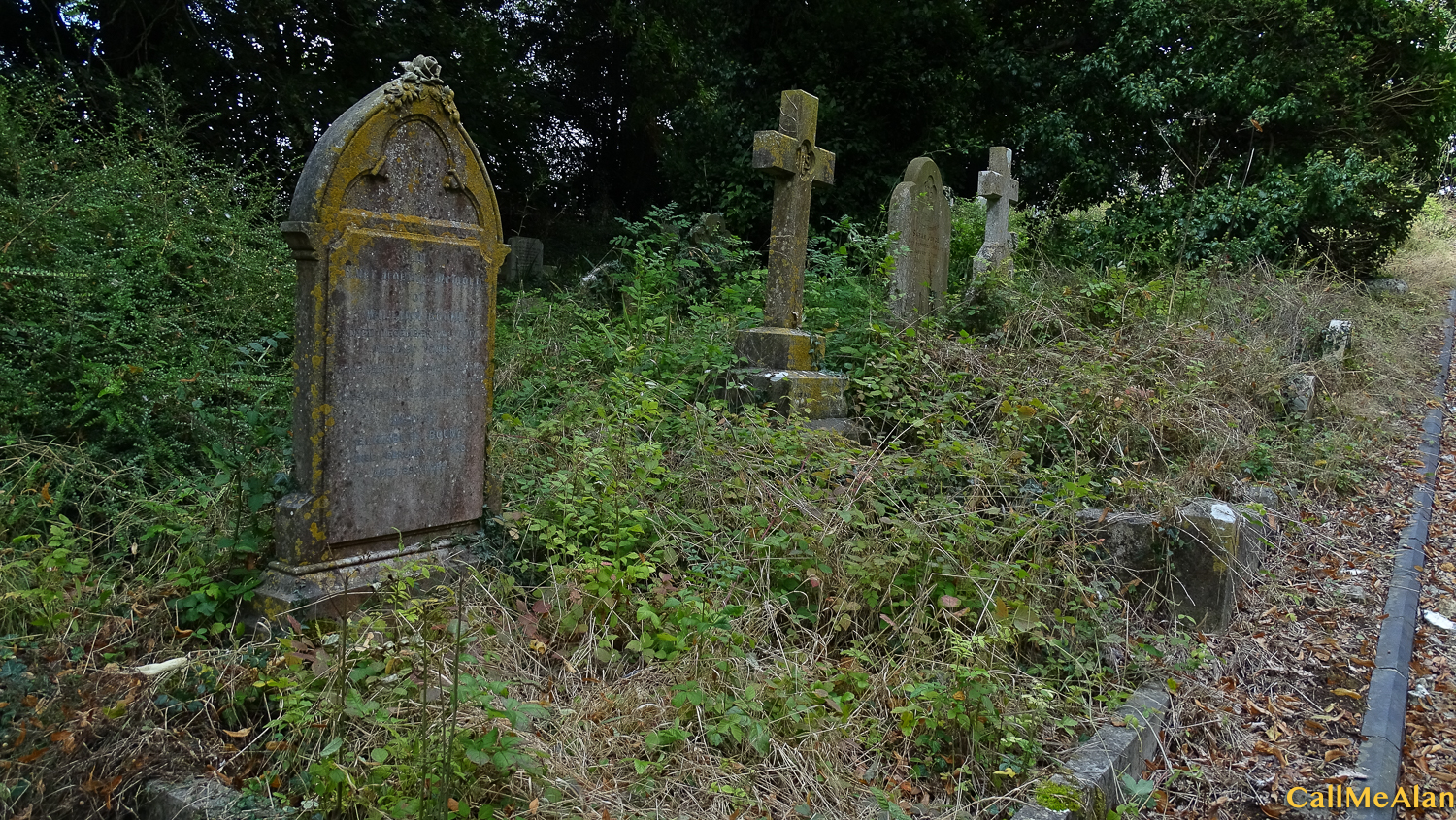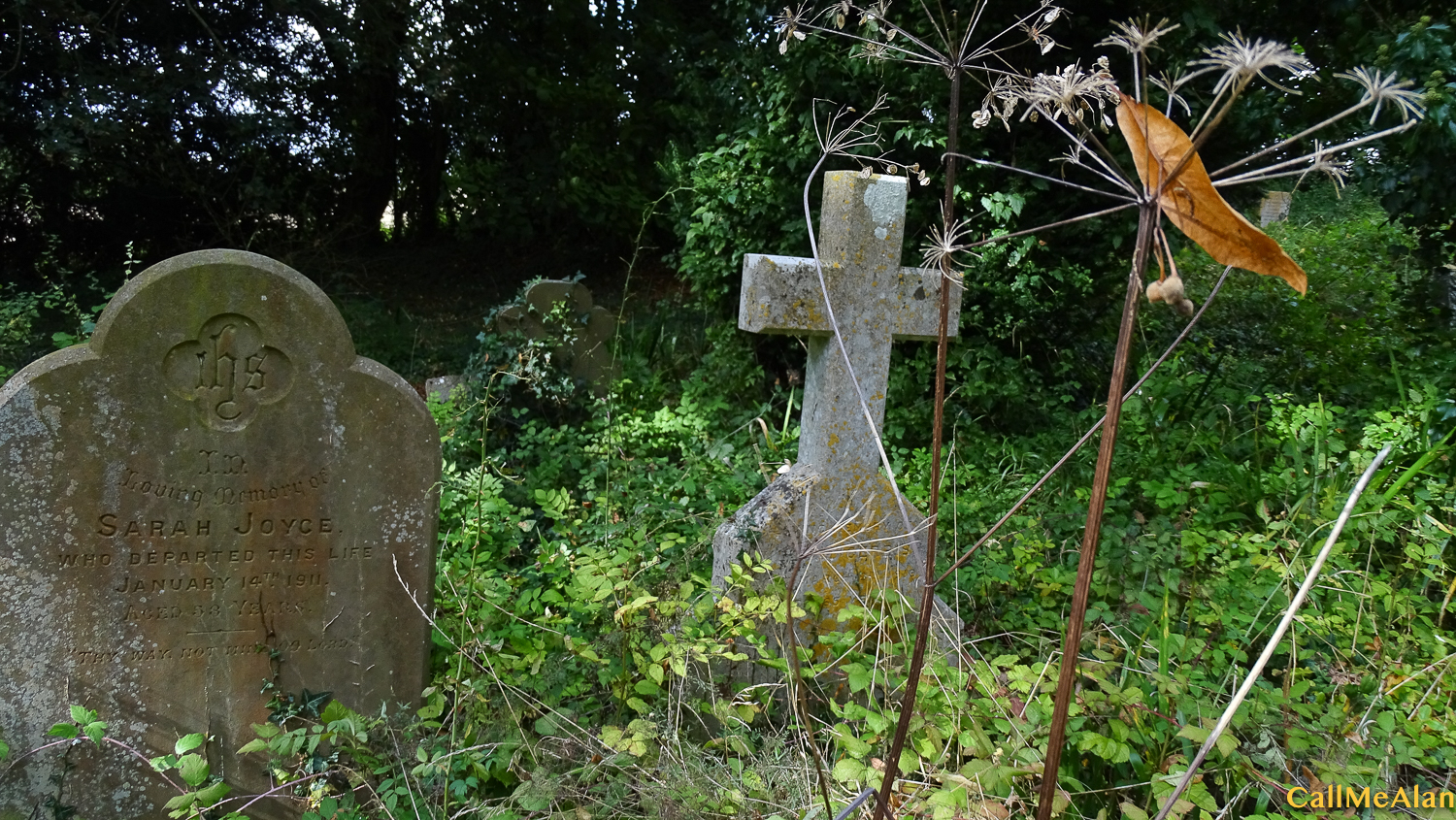 A haven for wildlife. I thought I spotted a wildebeest and possibly a quagga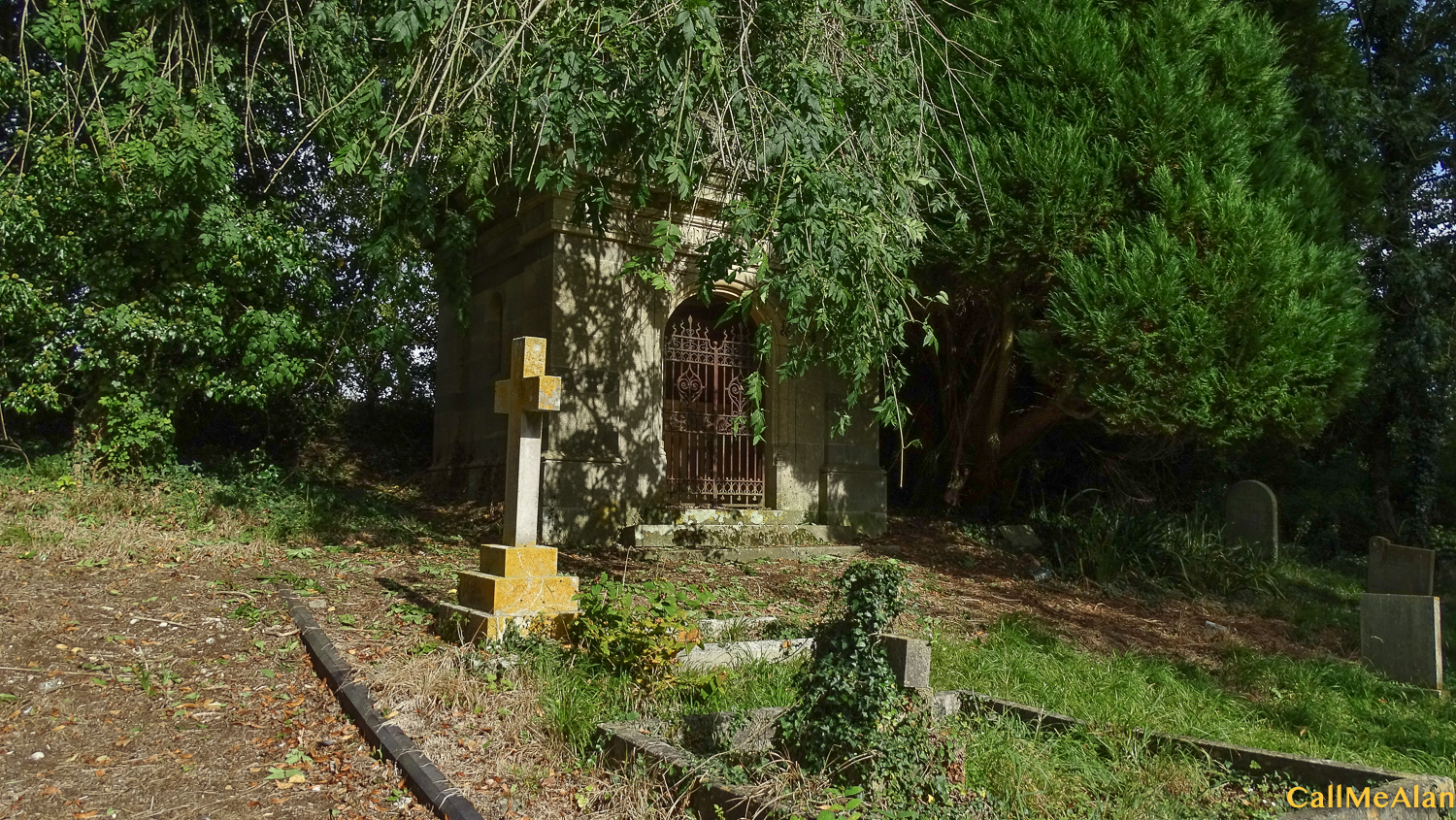 Almost at the top of the hill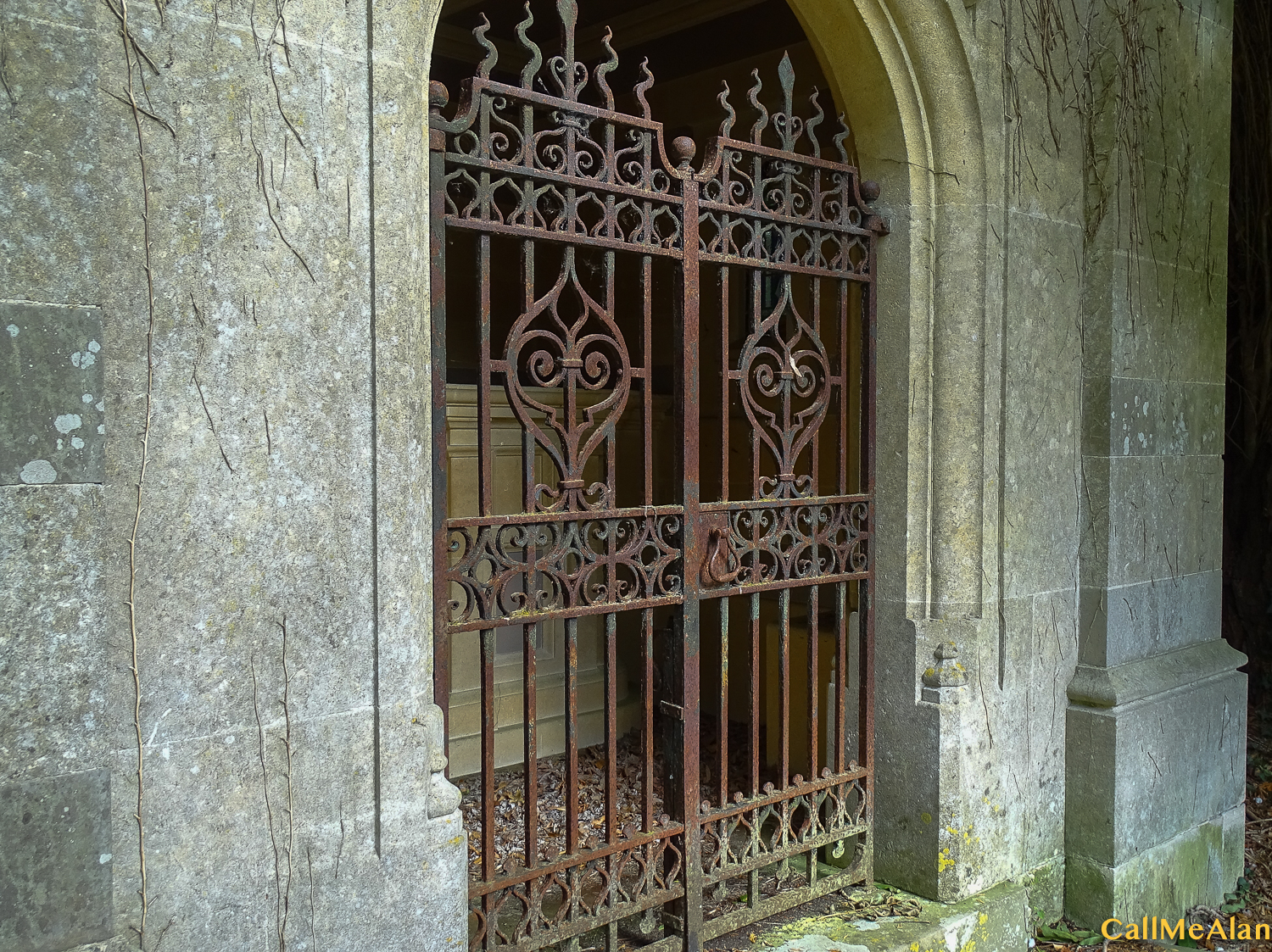 The top of the hill, and the mausoleum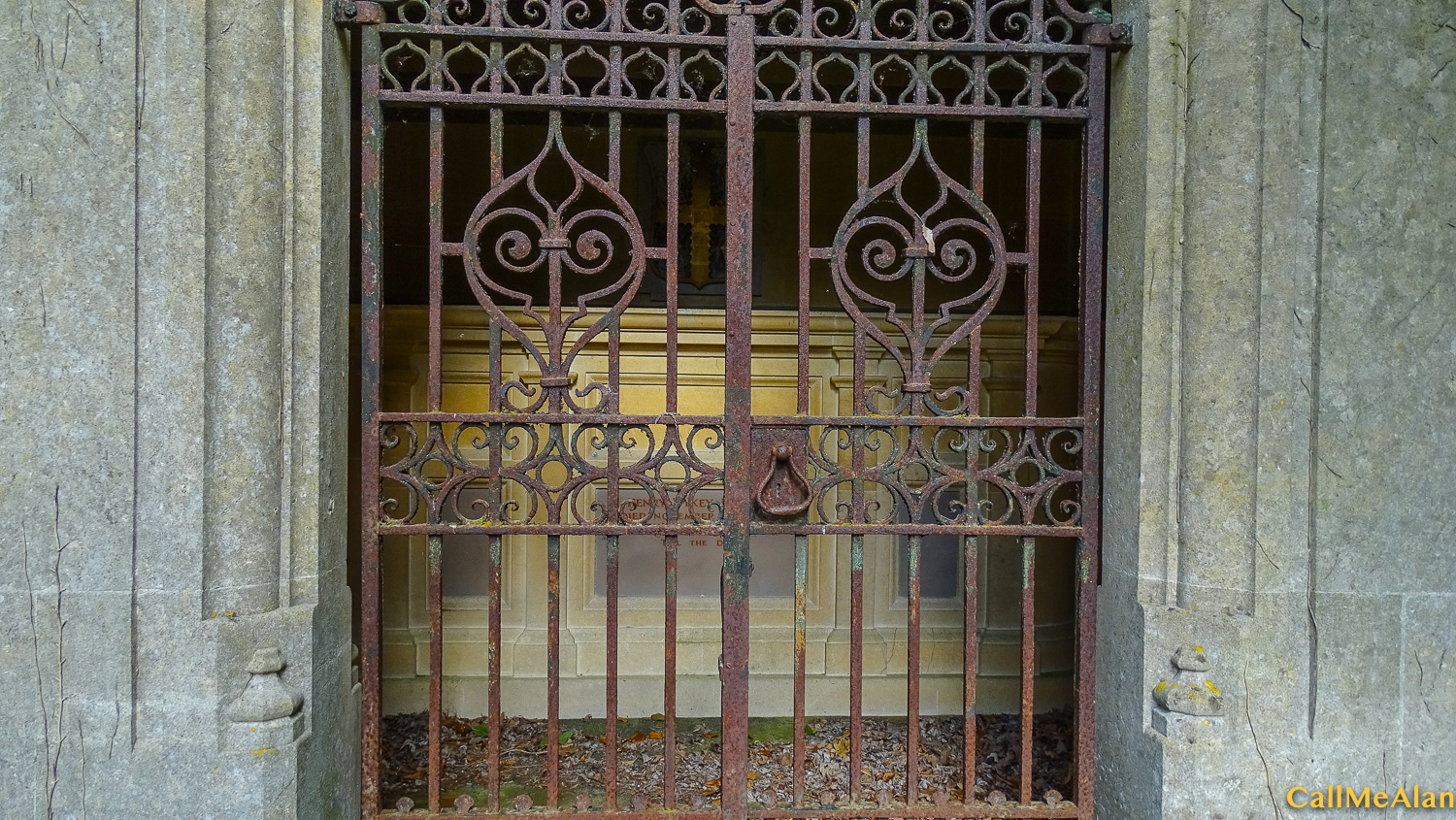 Yes, since you ask, of course it was locked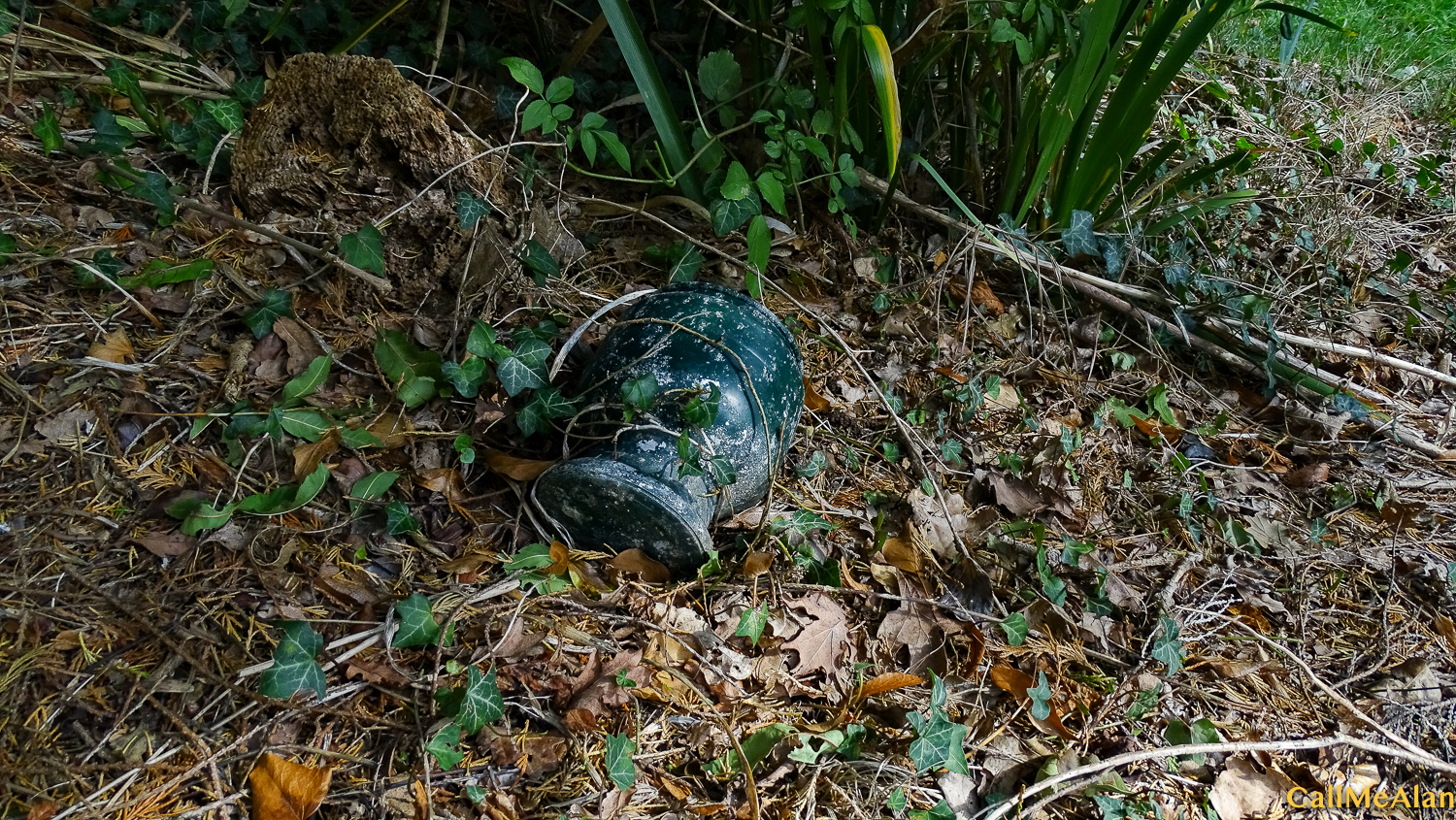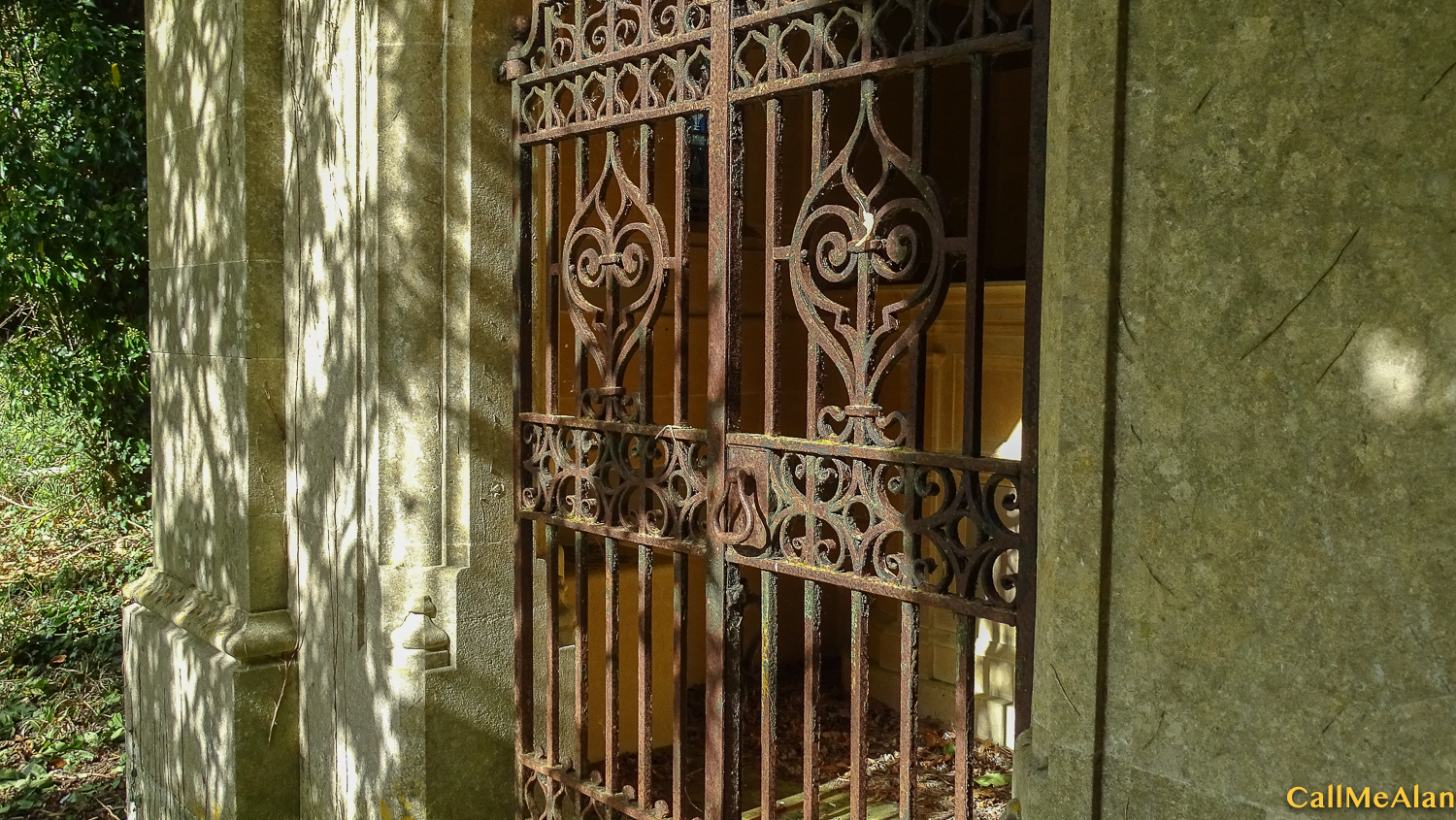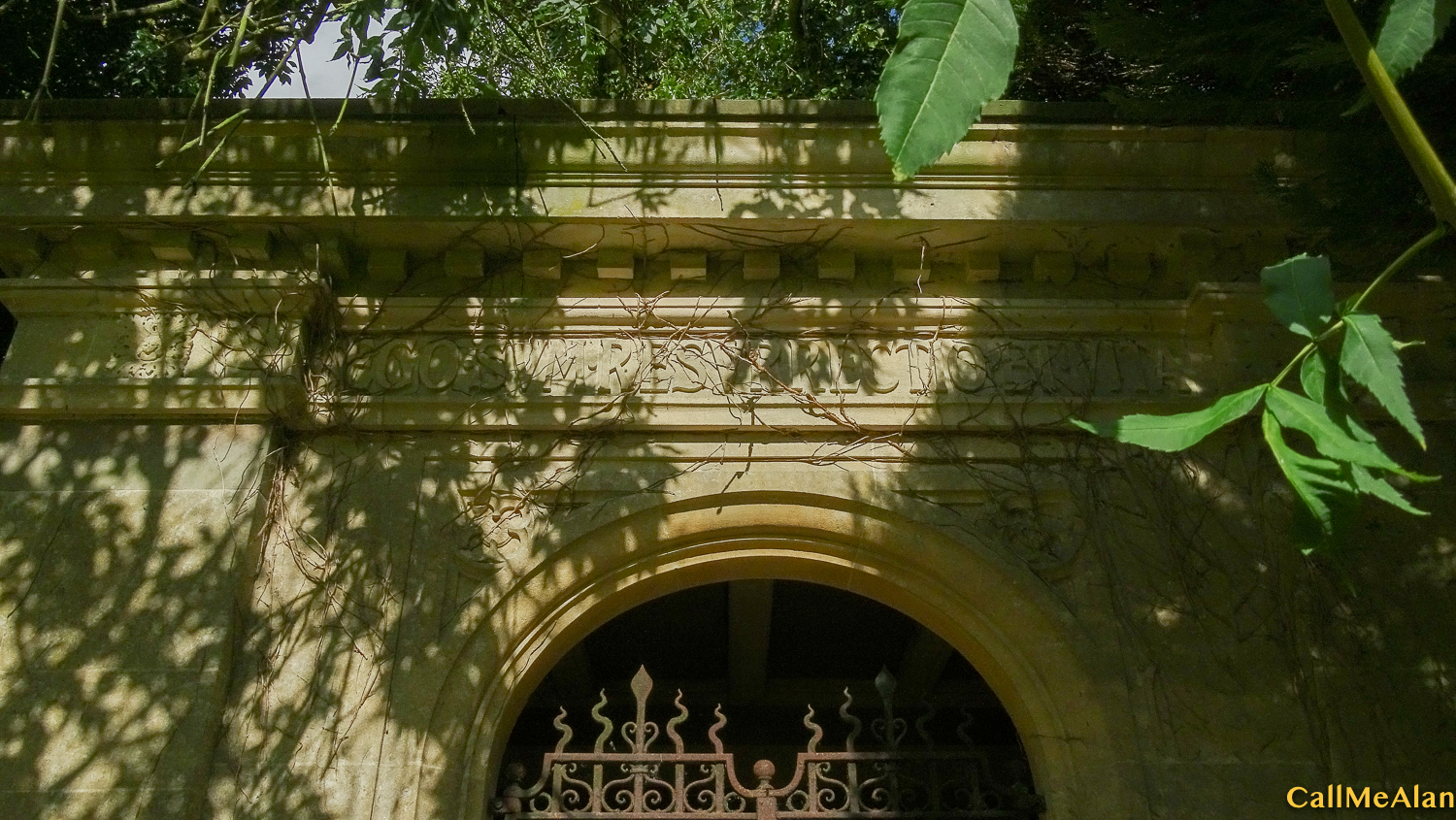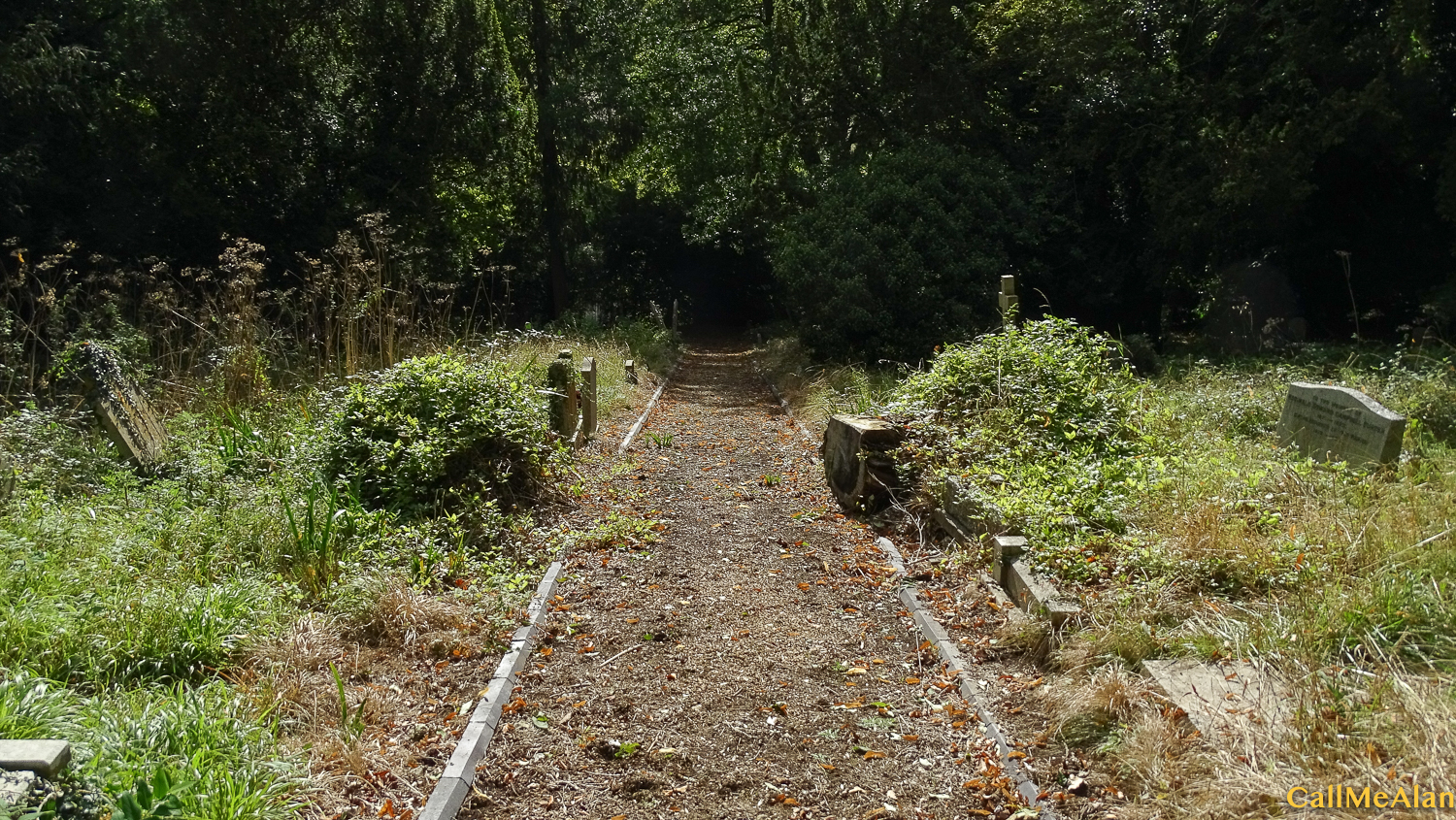 As we start to descend back to the church you can see how dark it is in places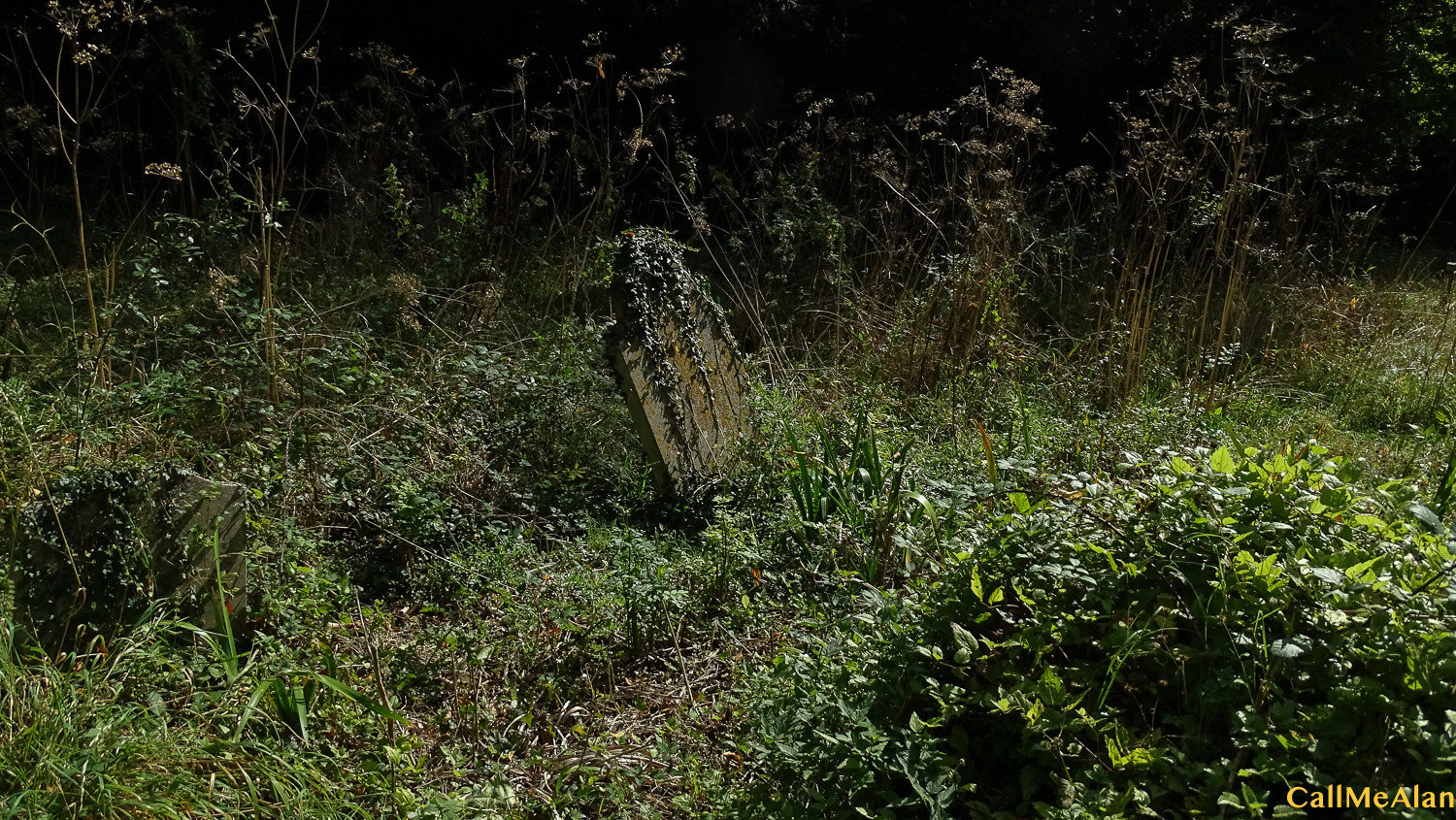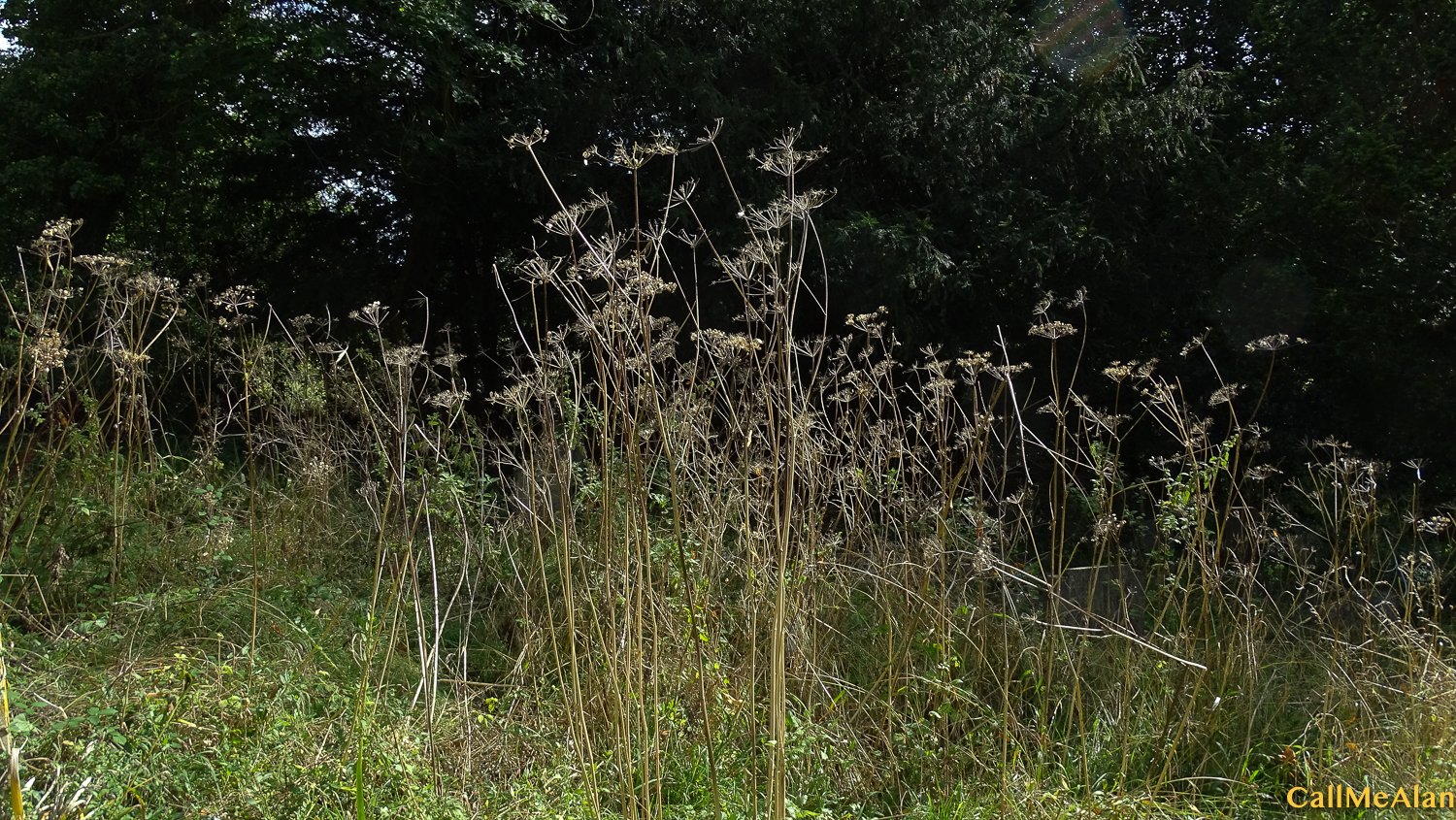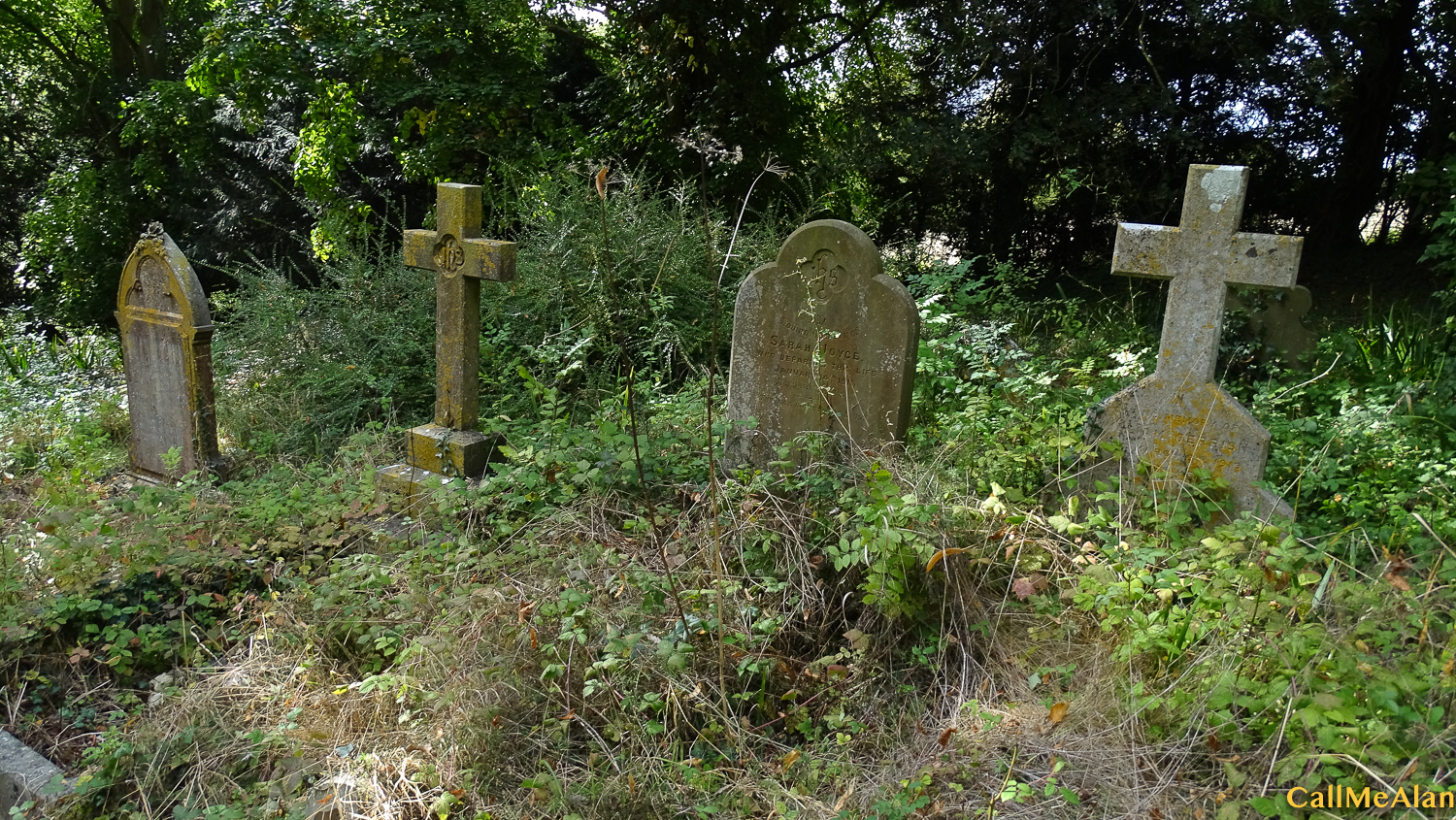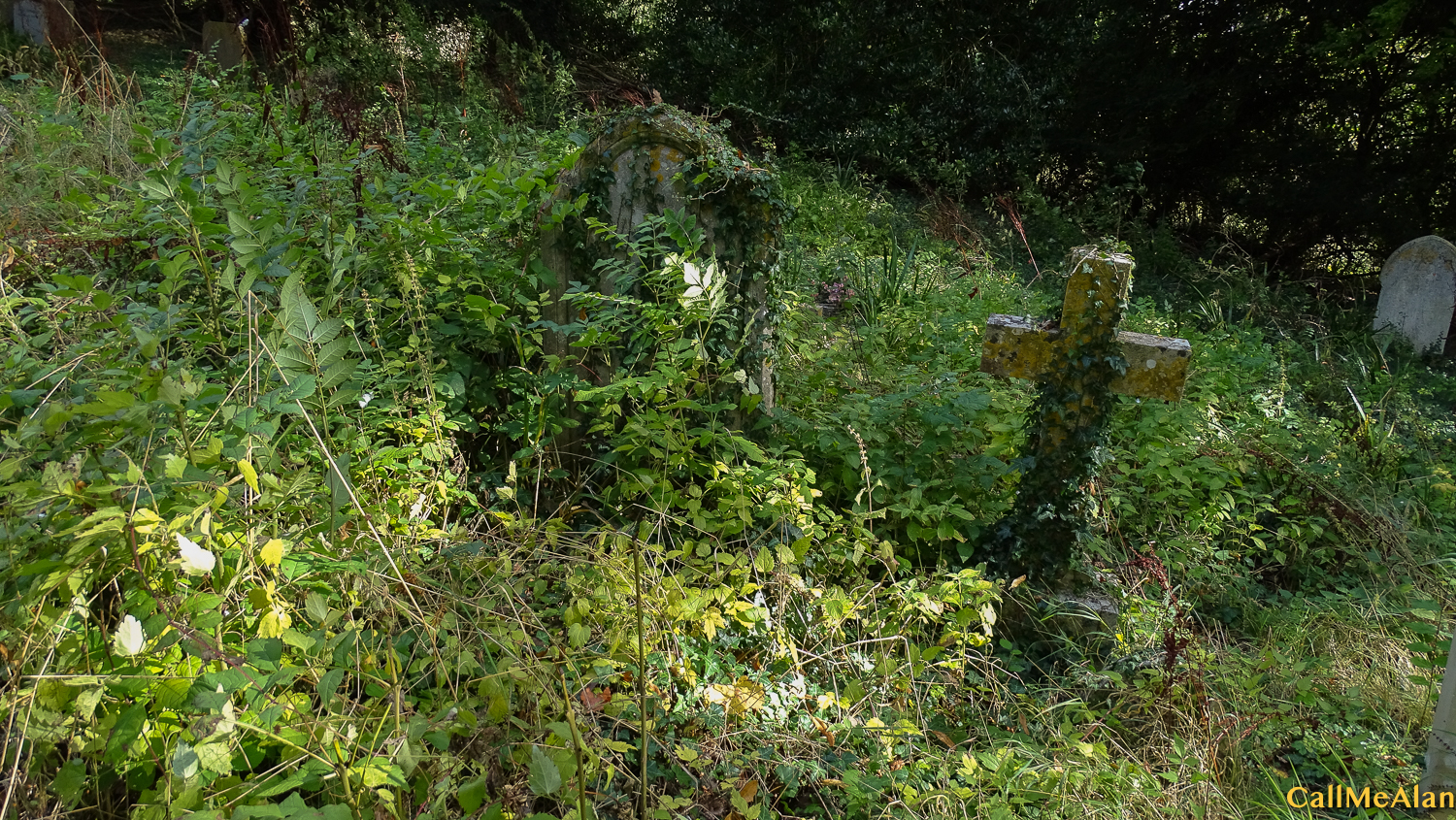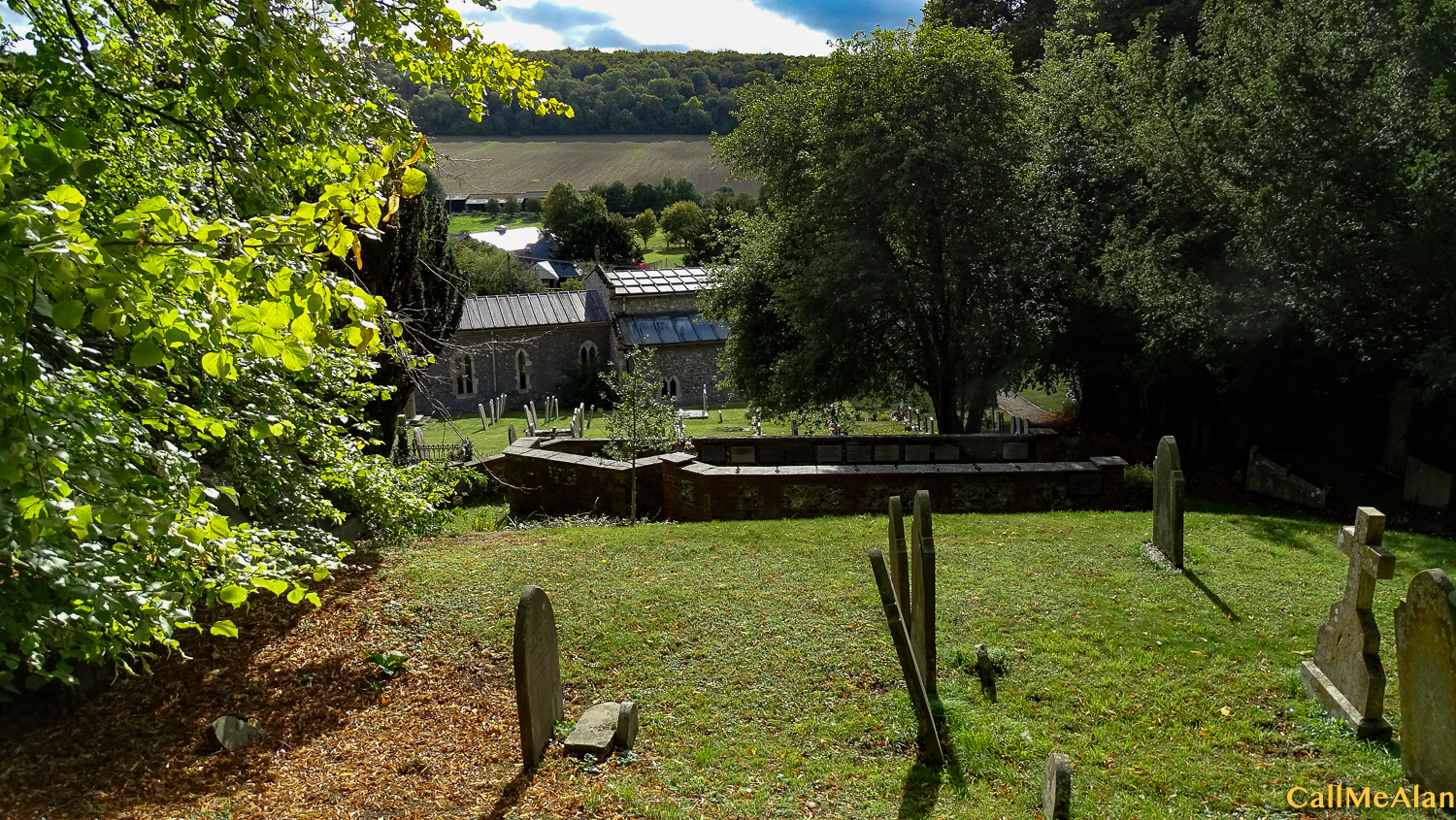 Looking downhill towards the church and the distant hills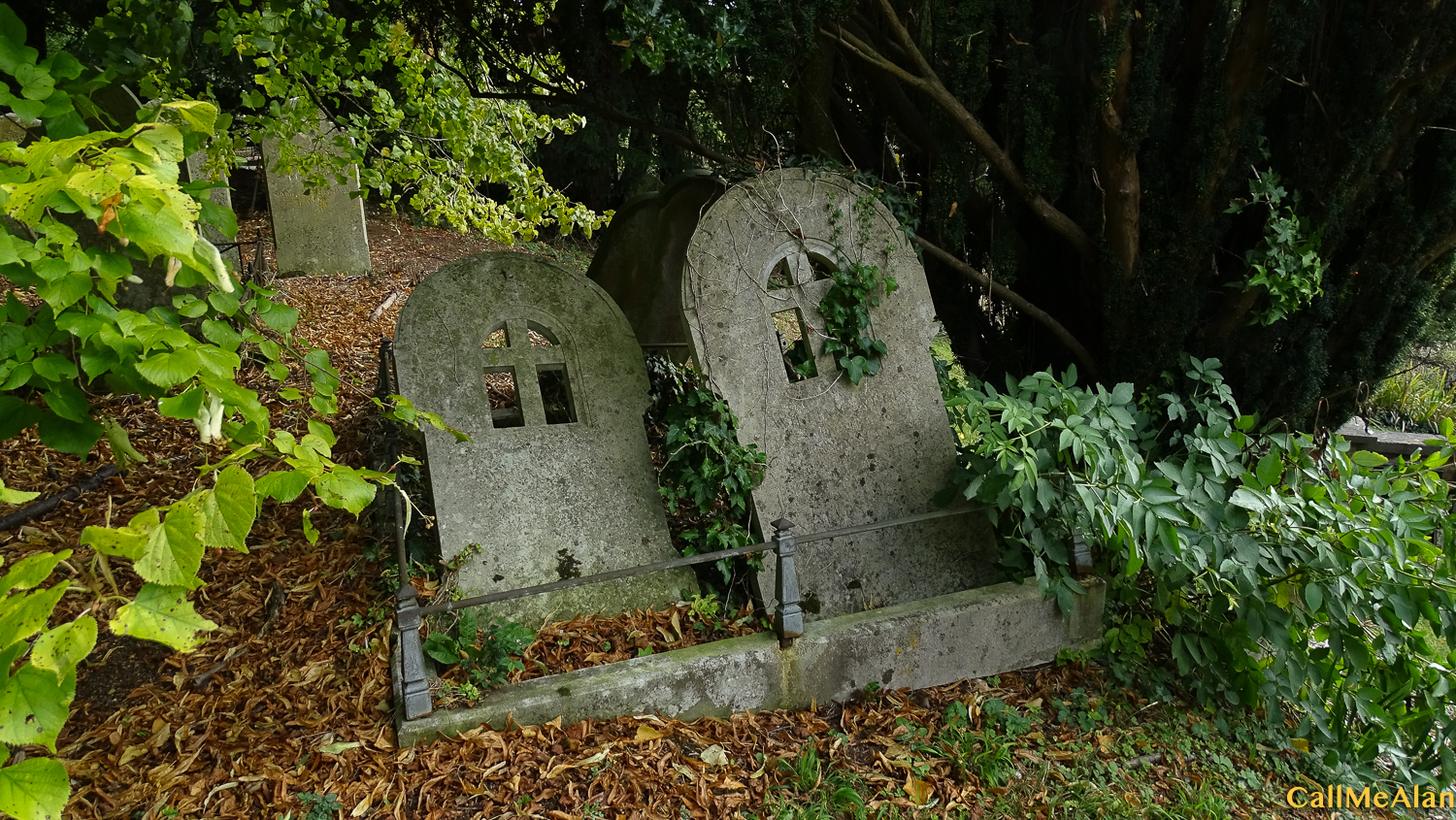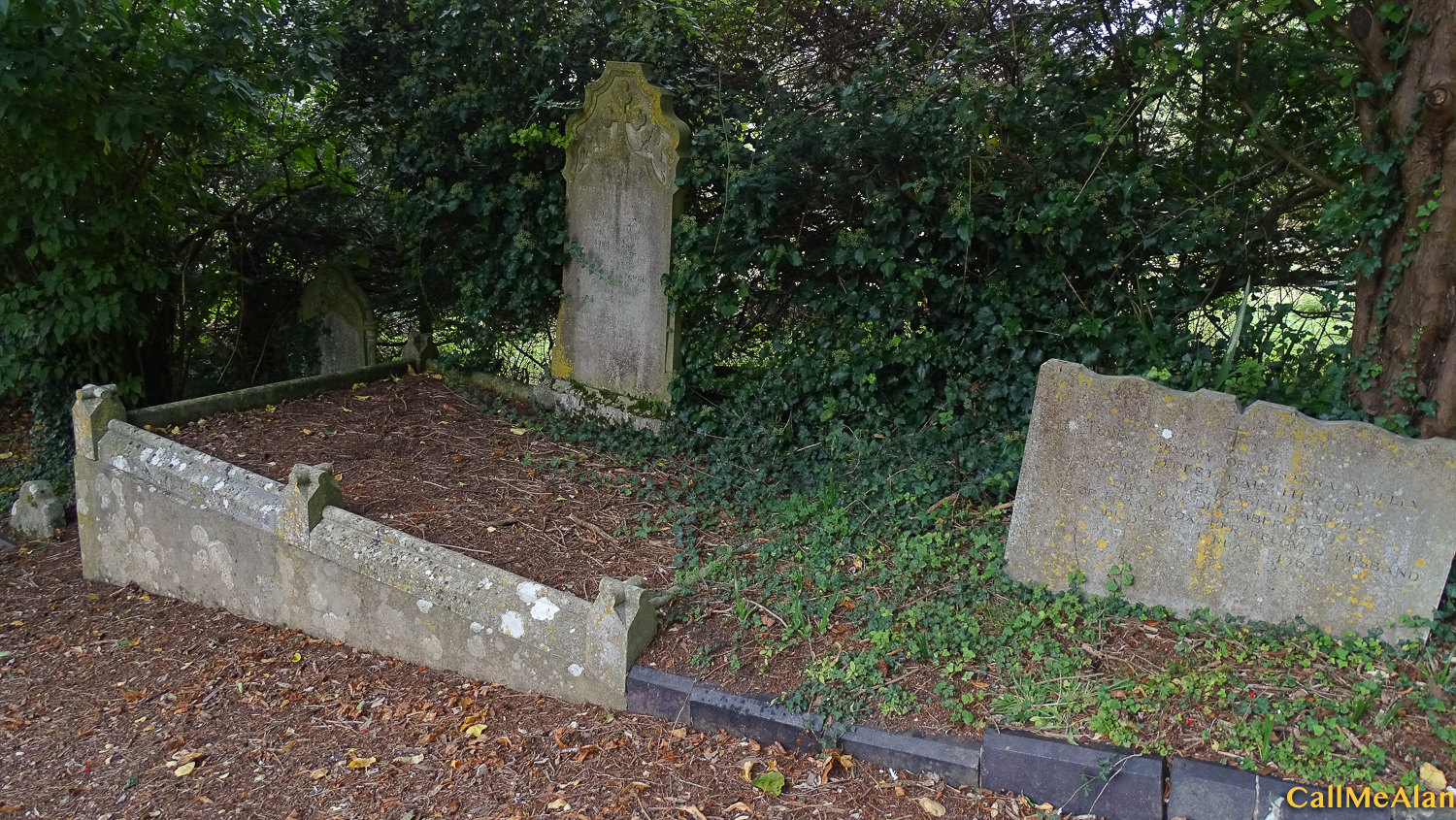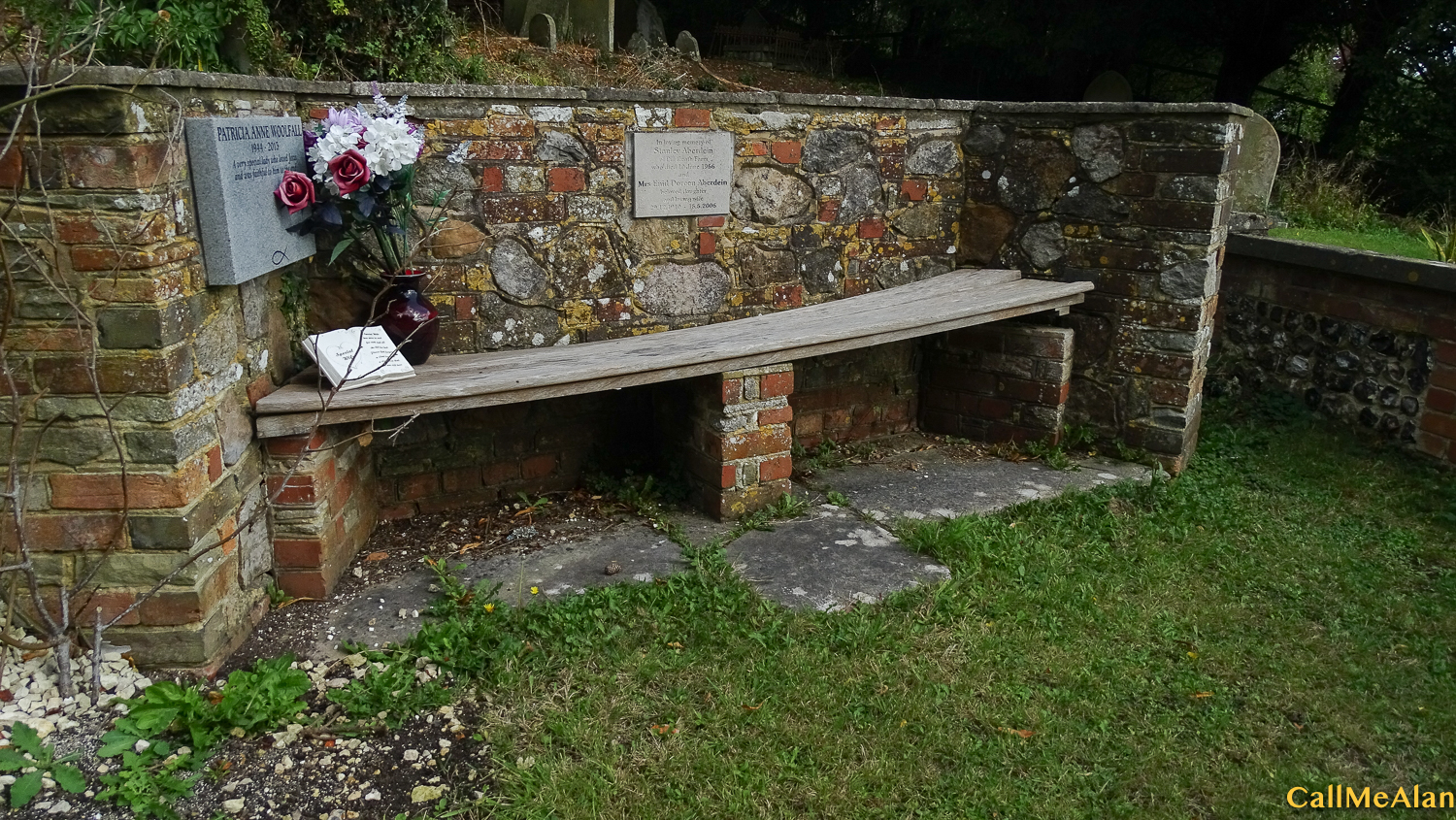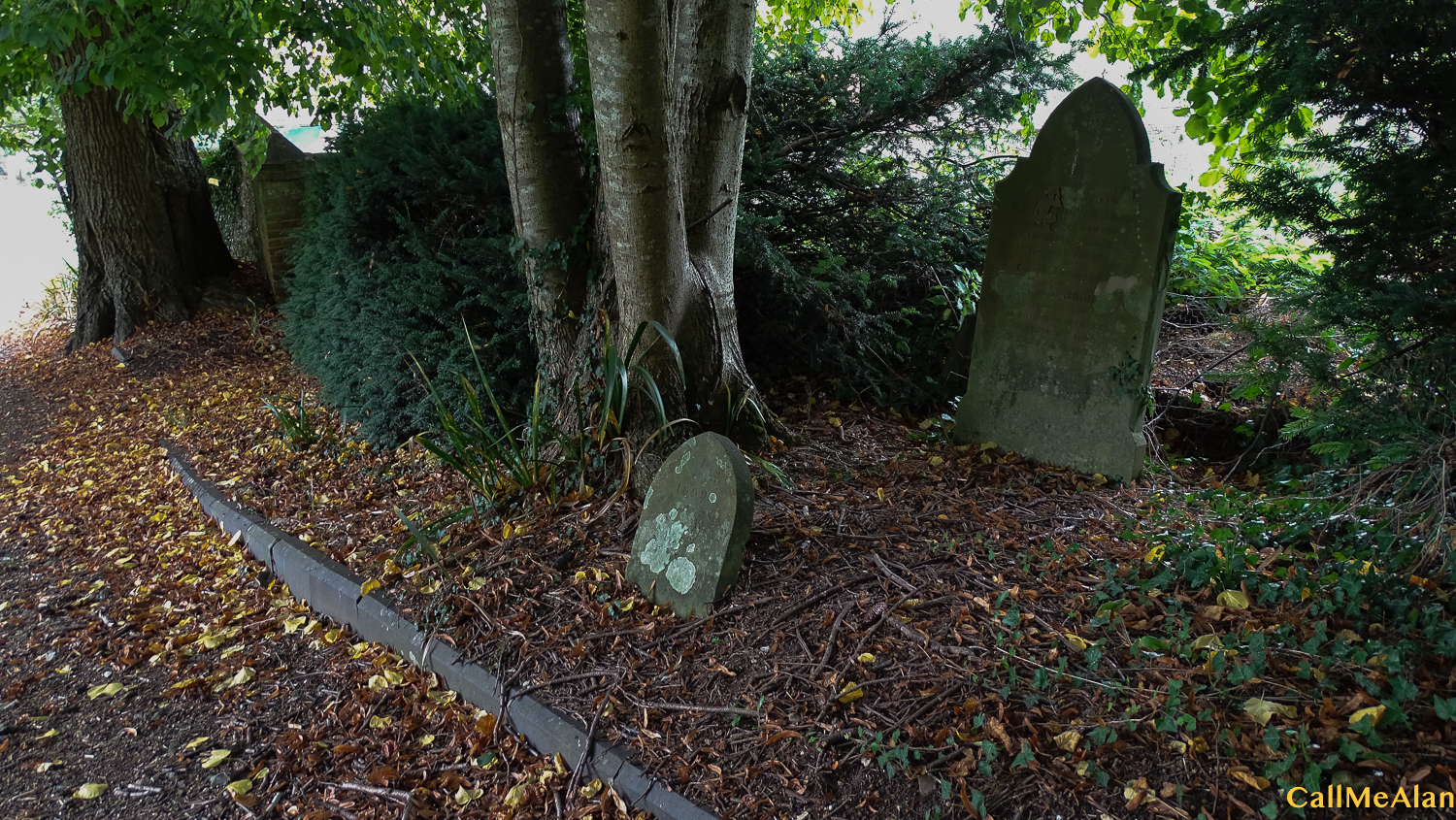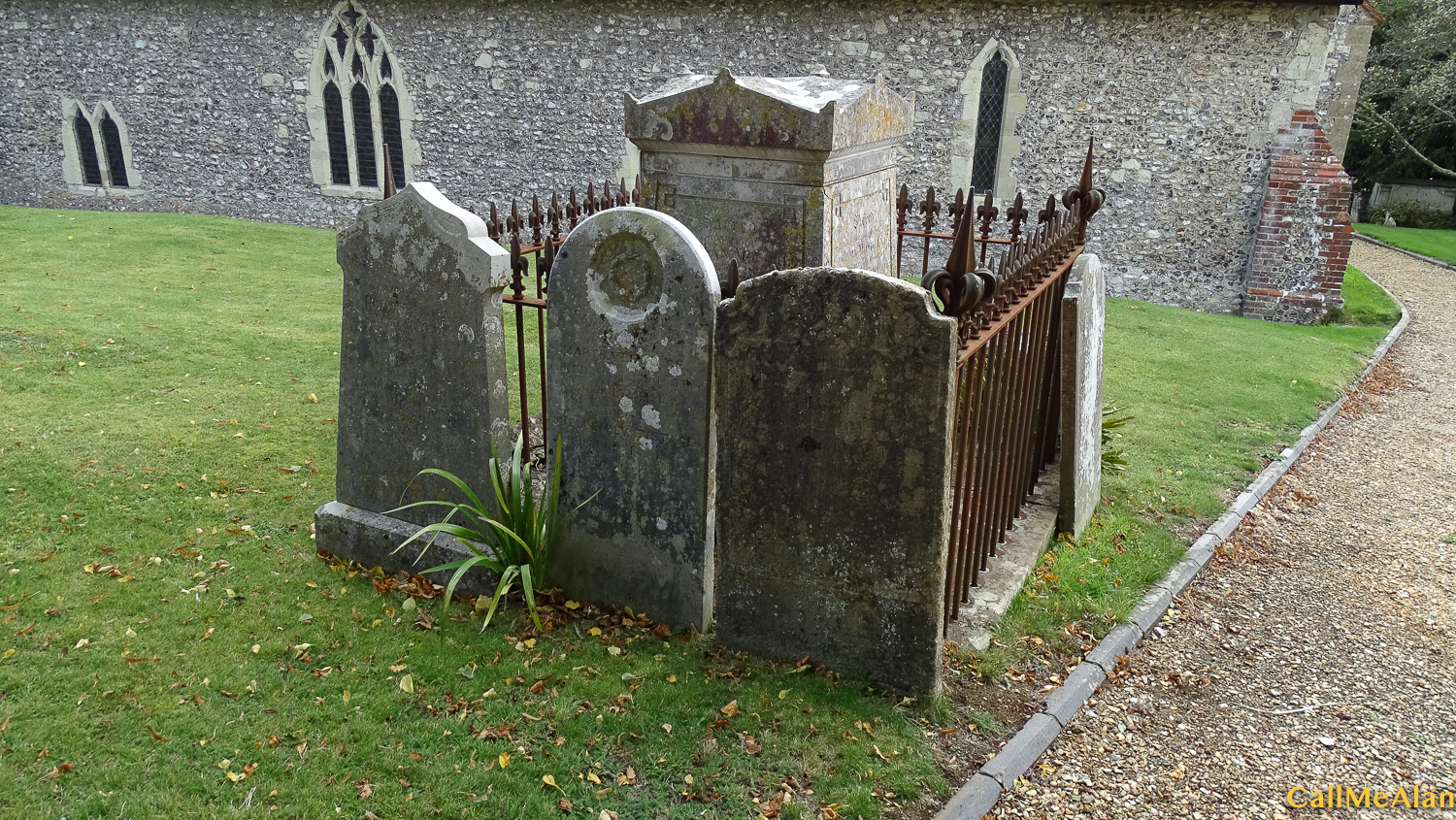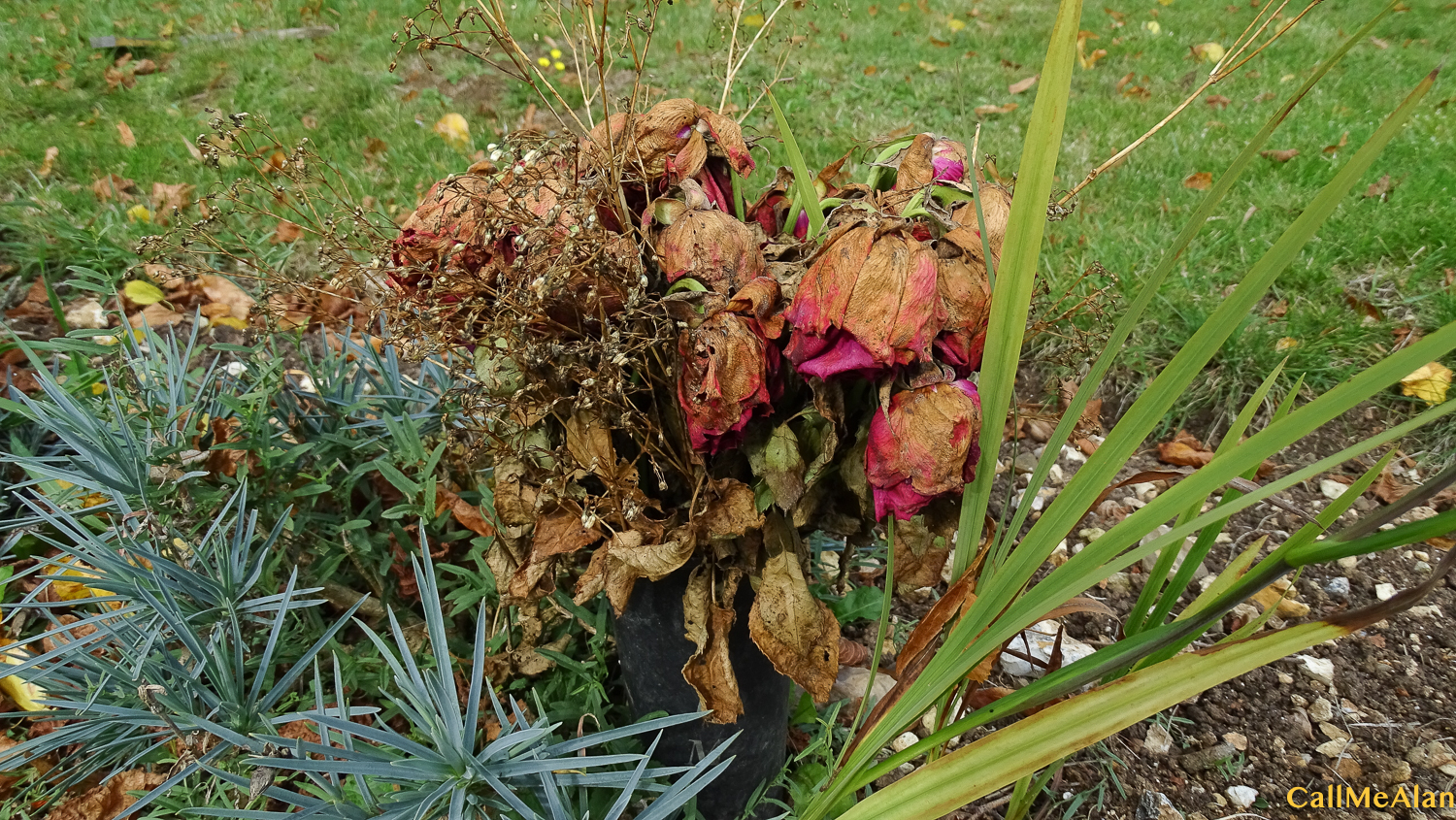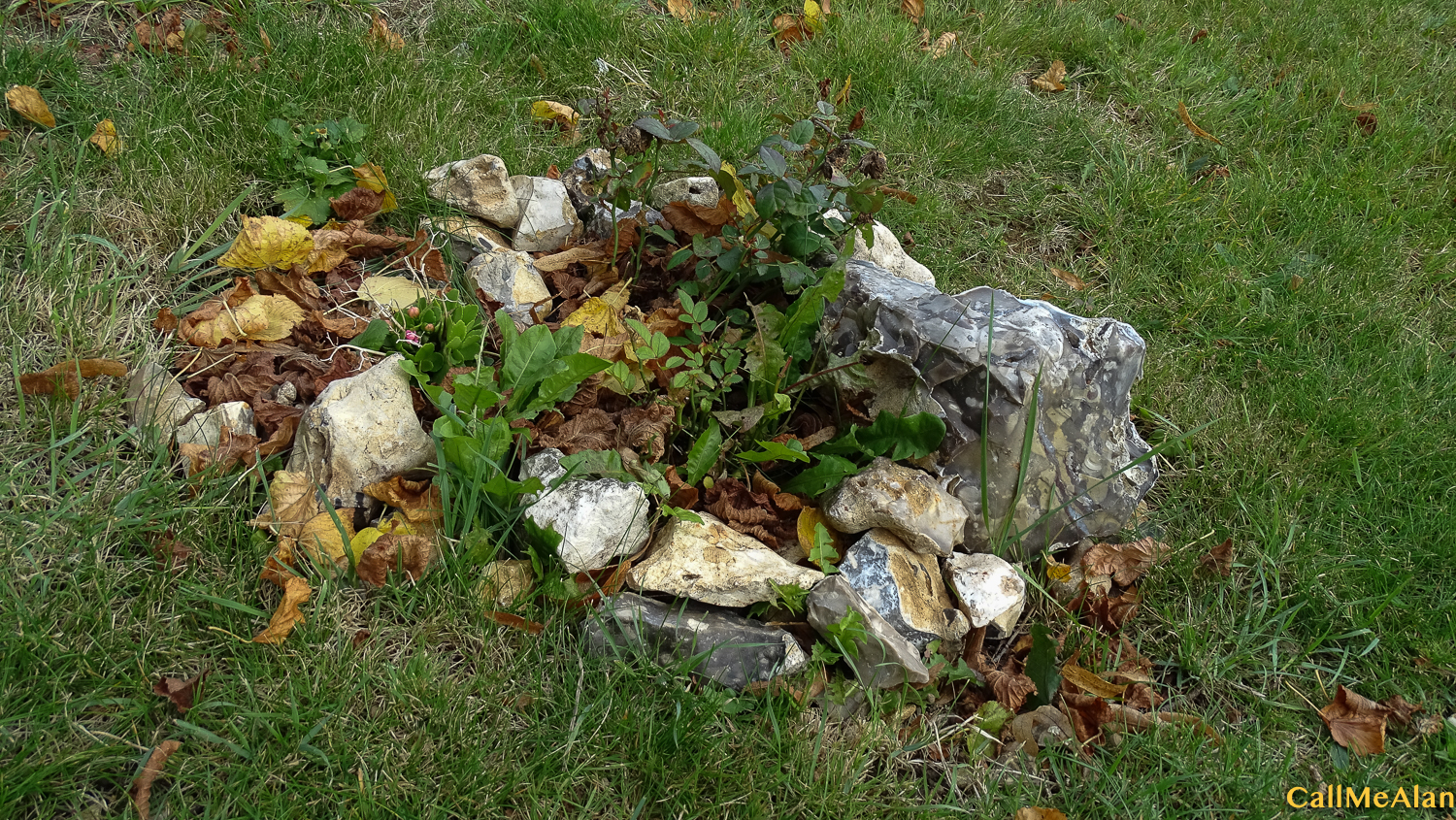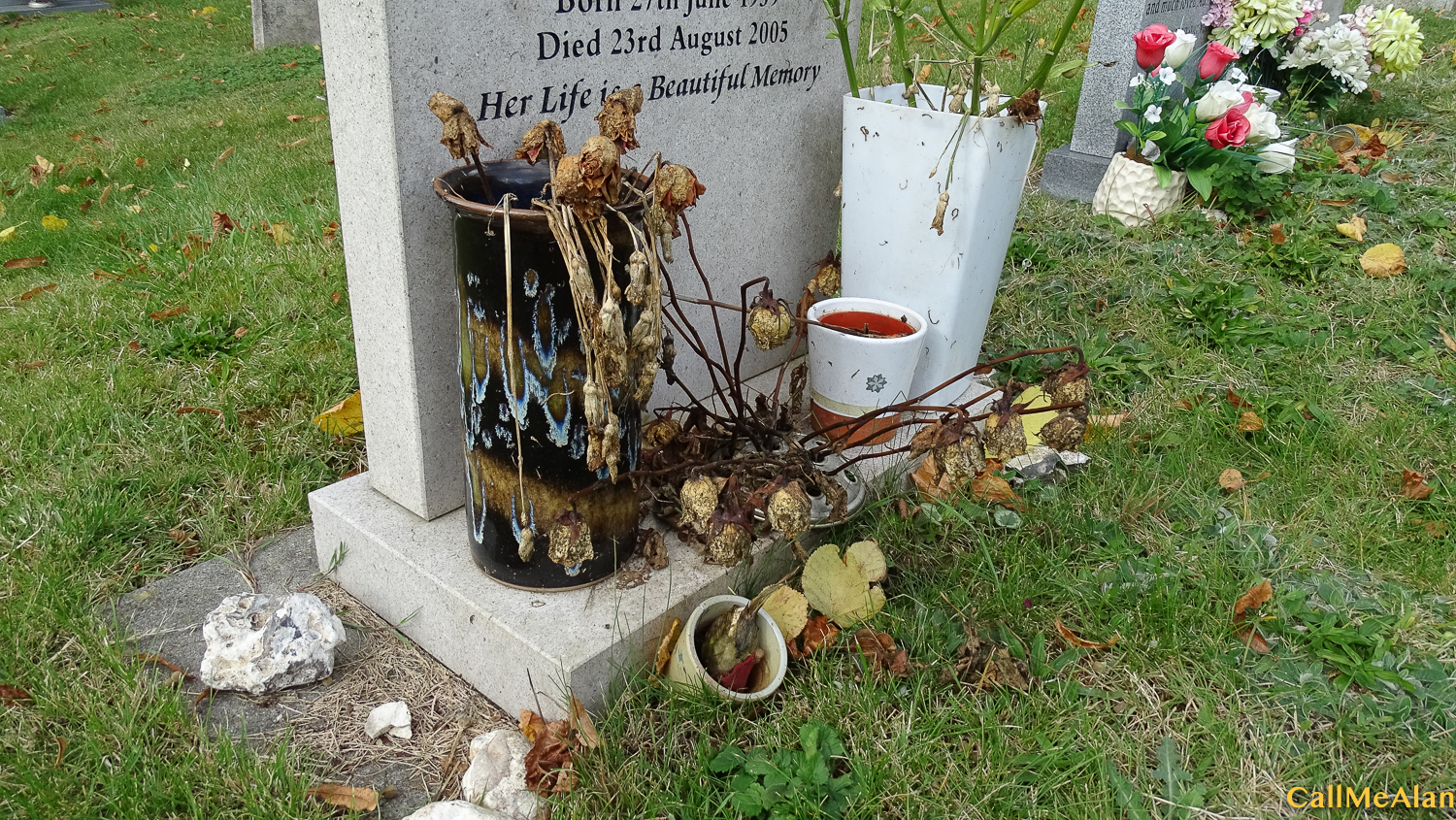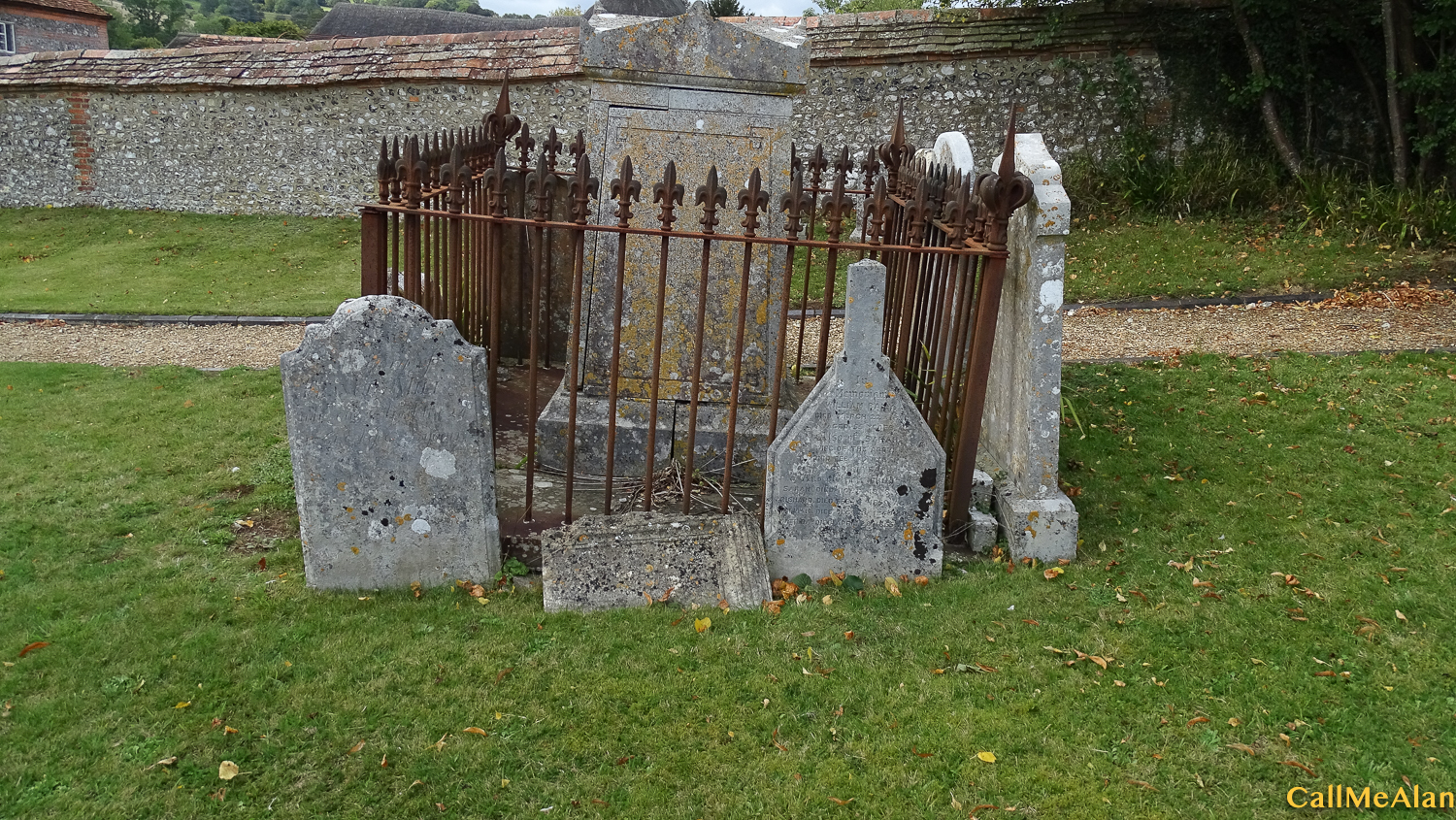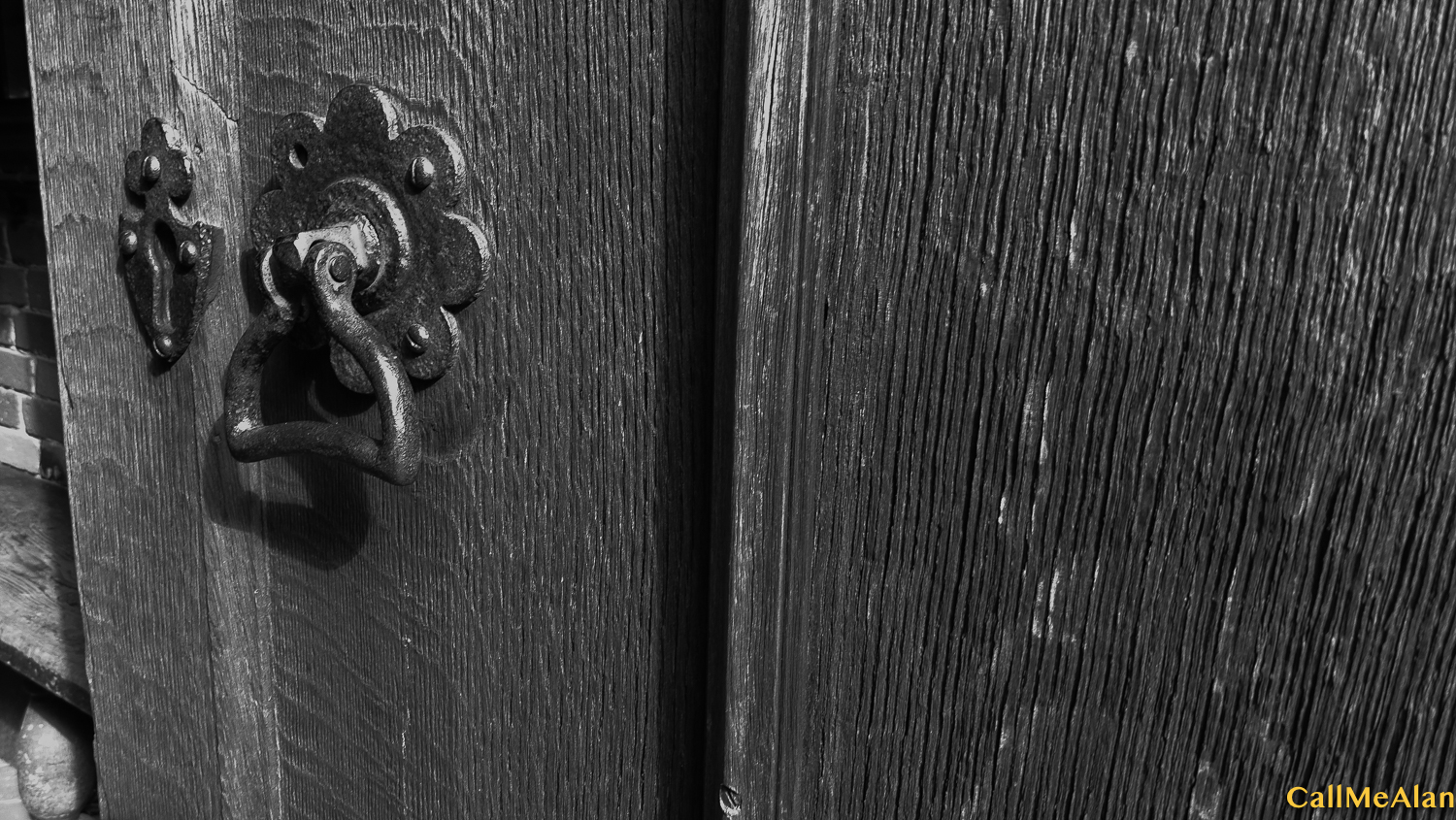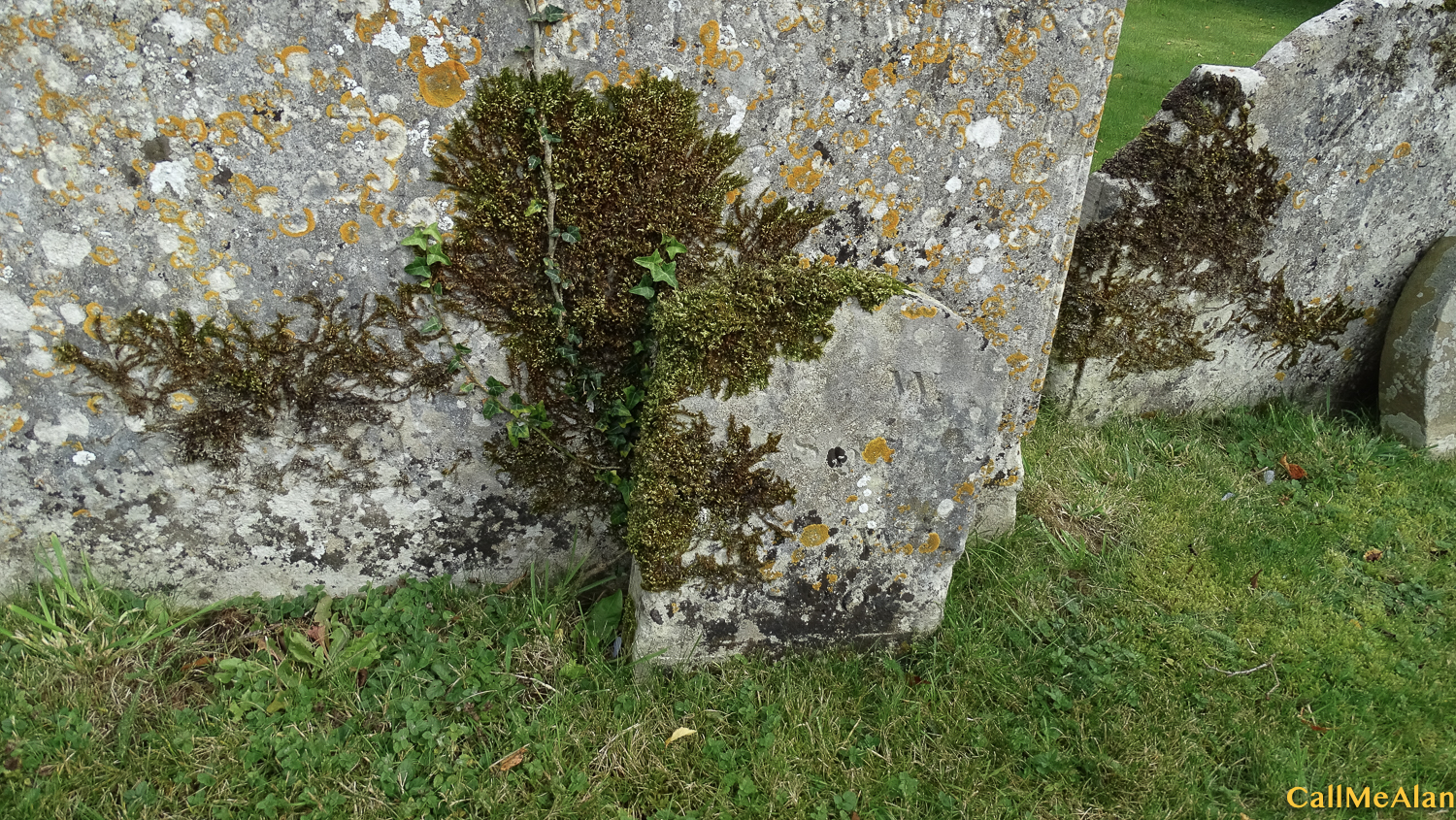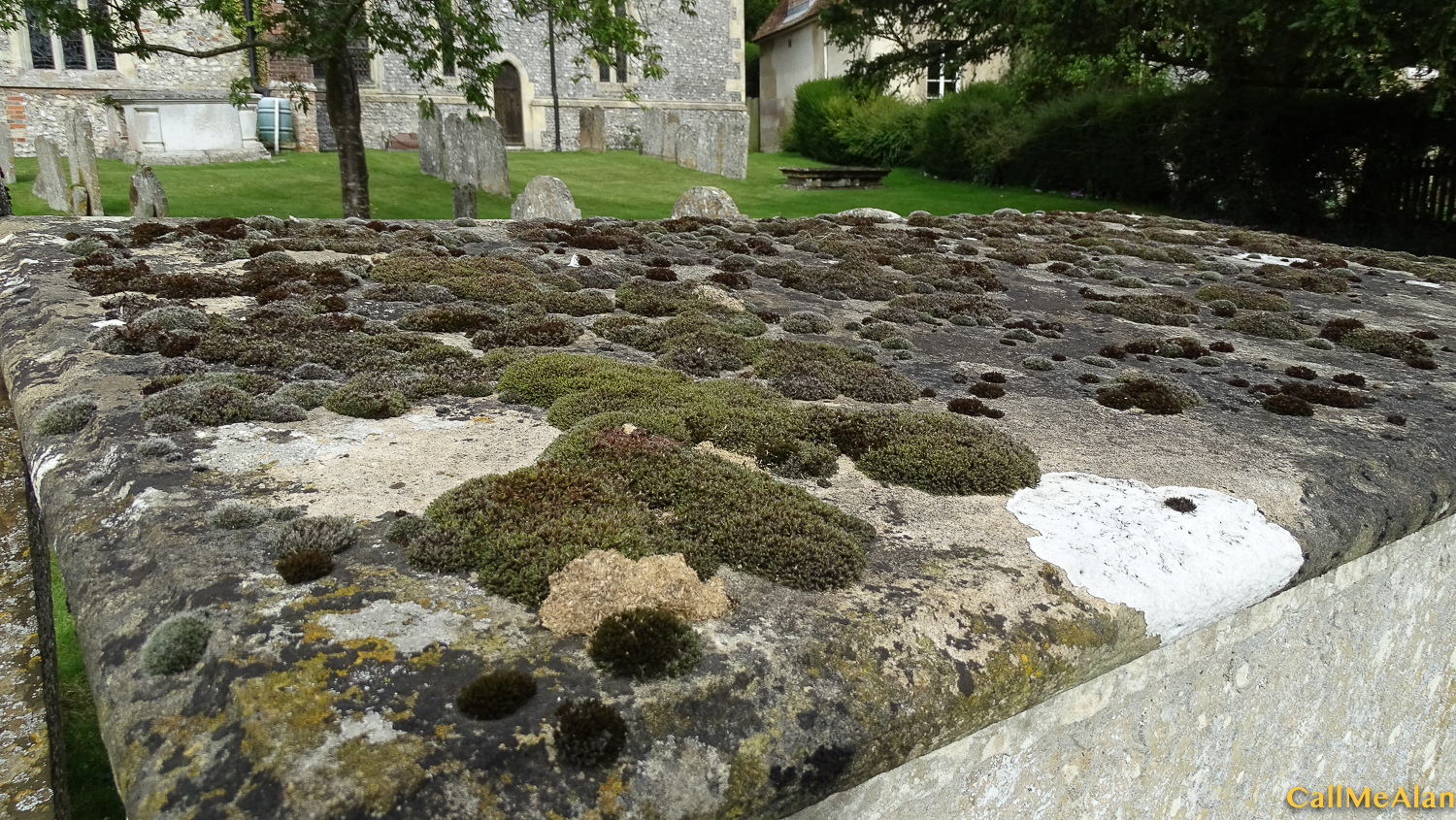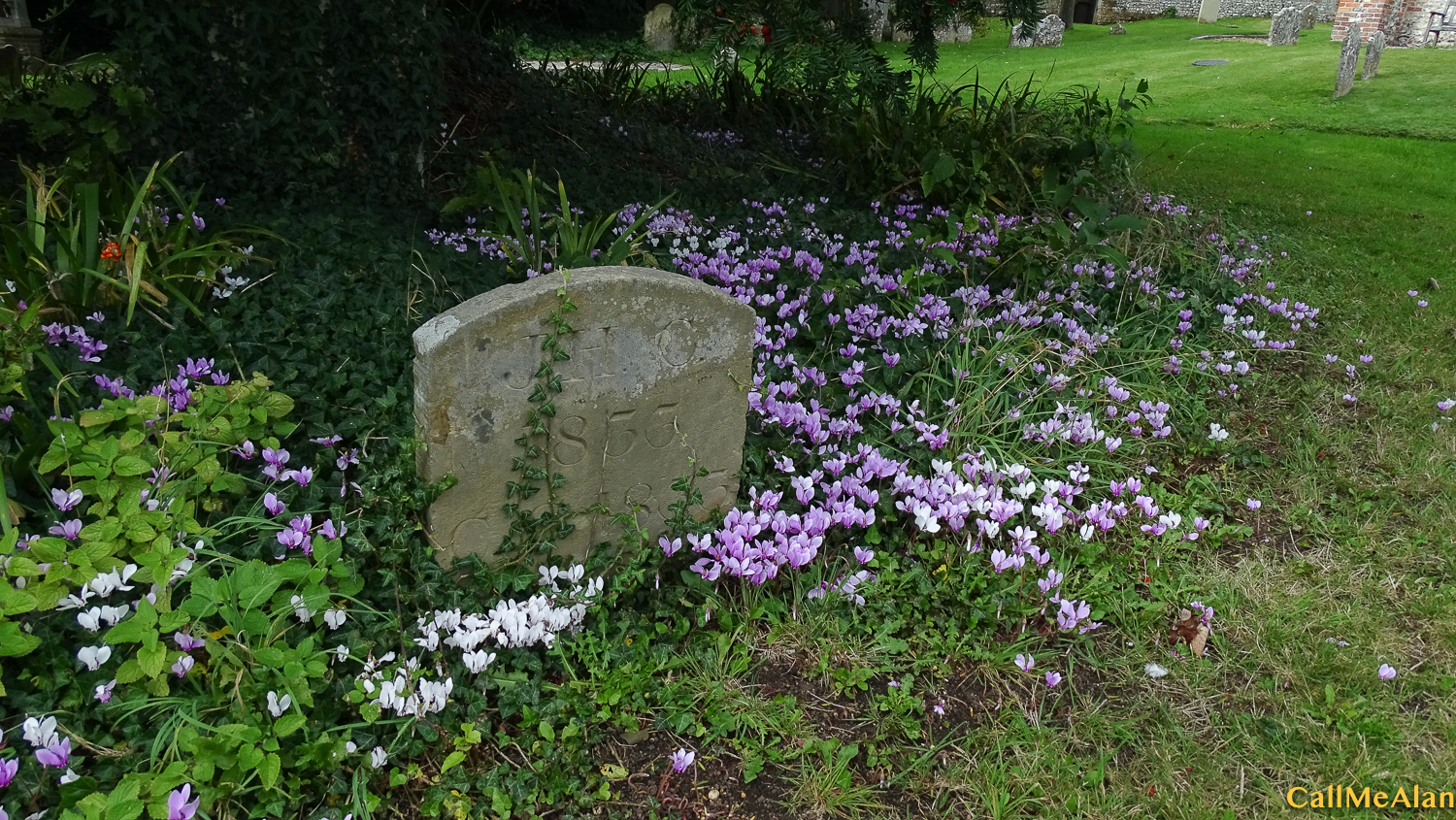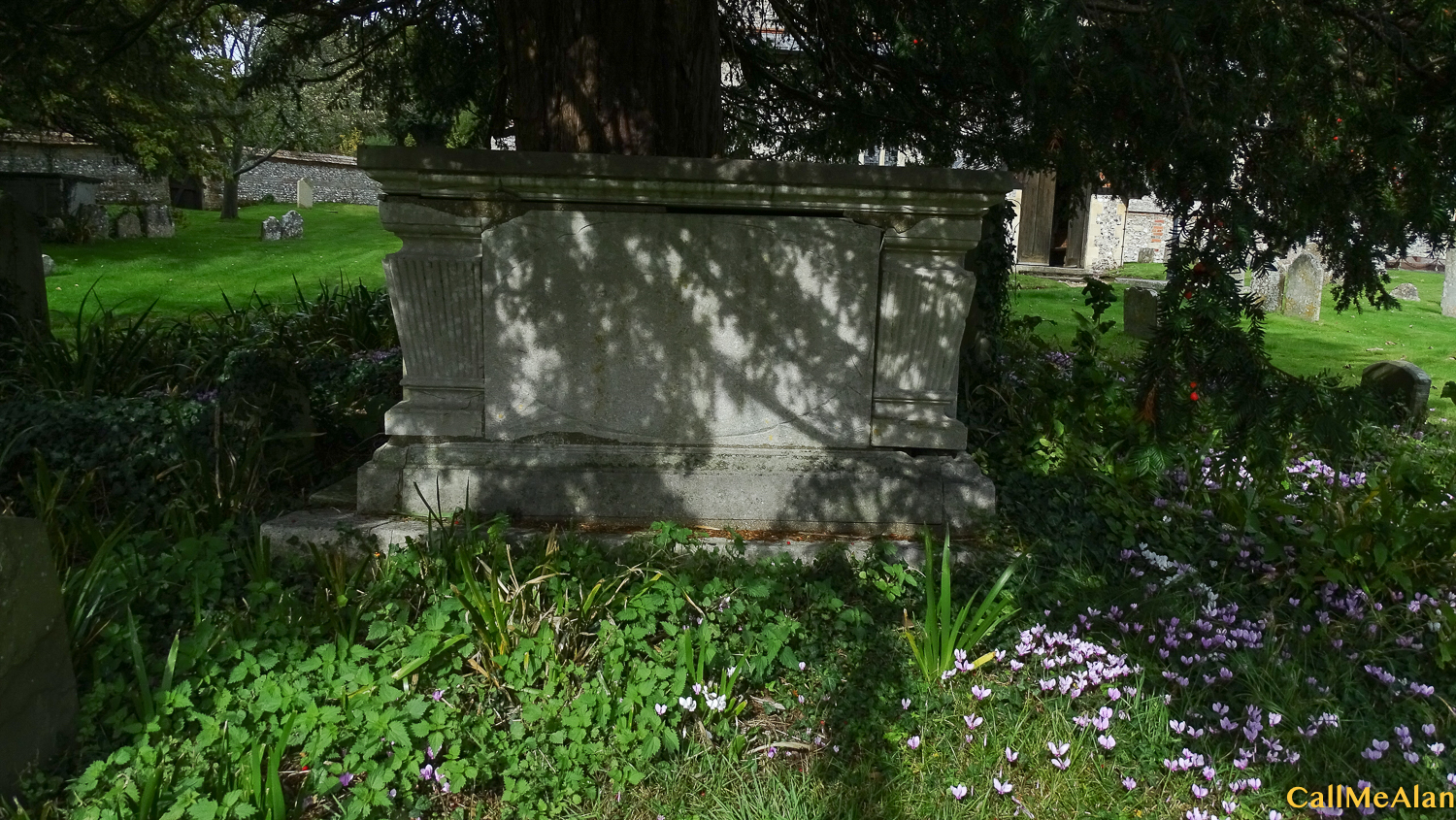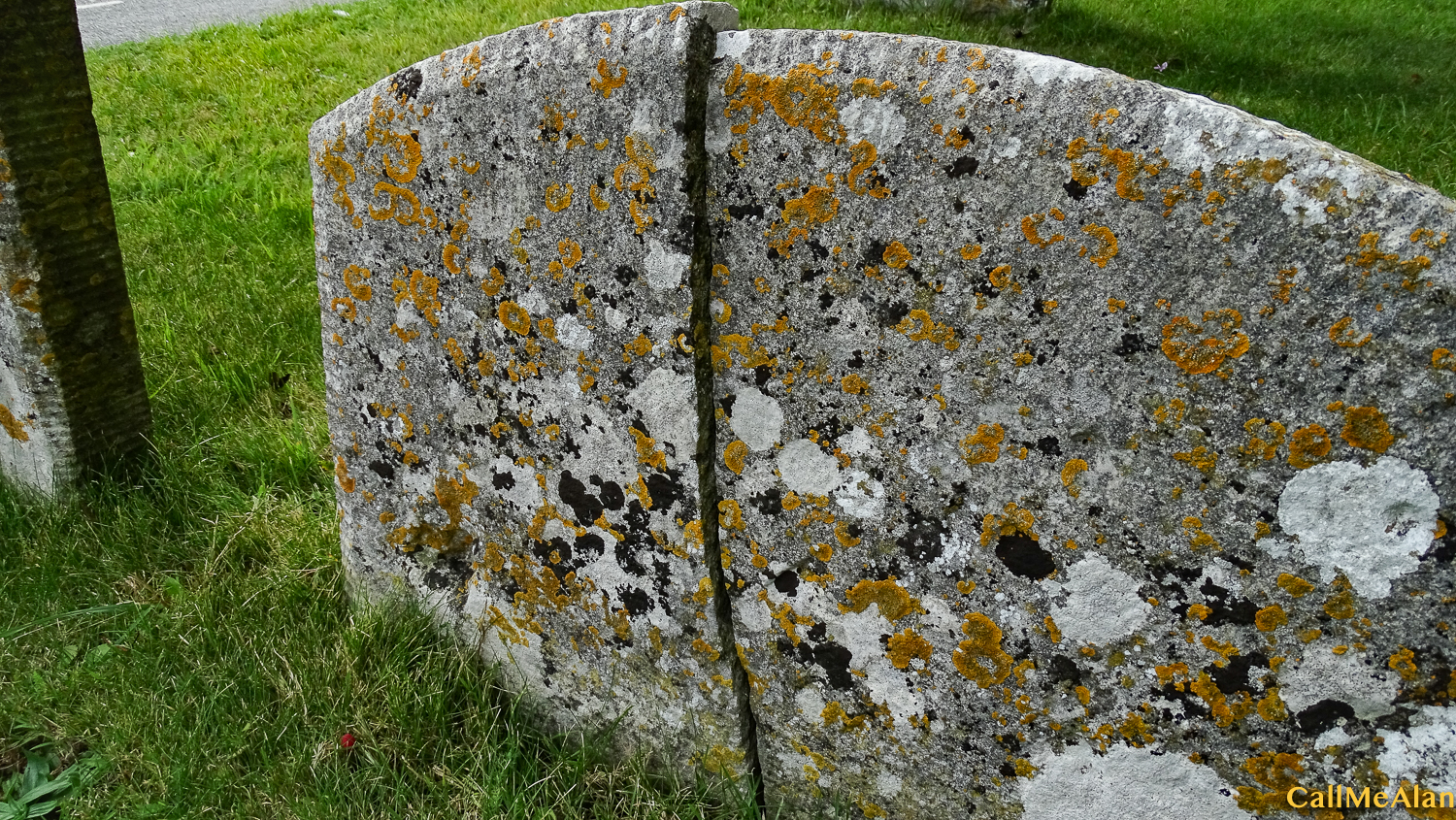 I wonder what would cause such an explicit crack. Frost?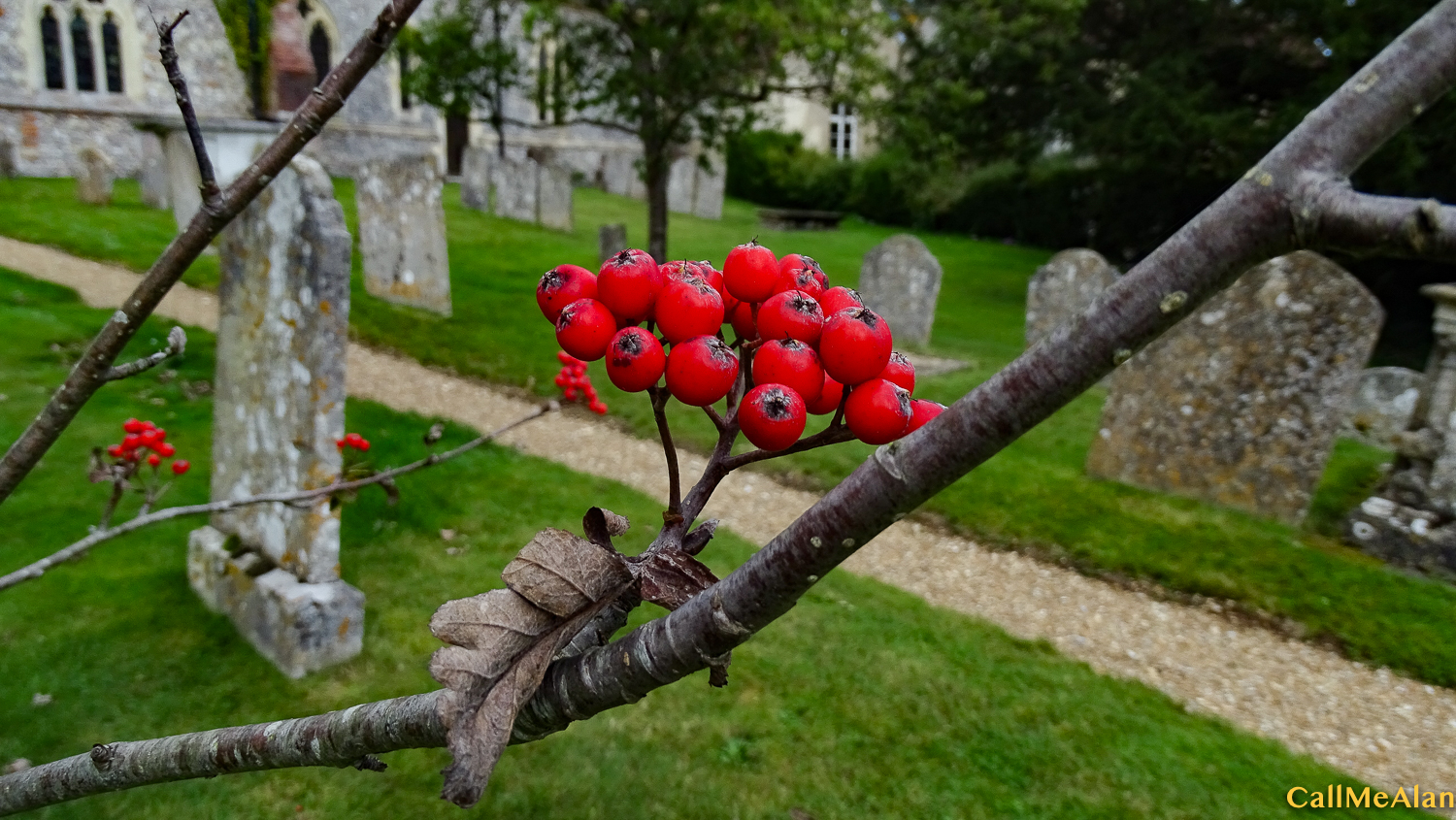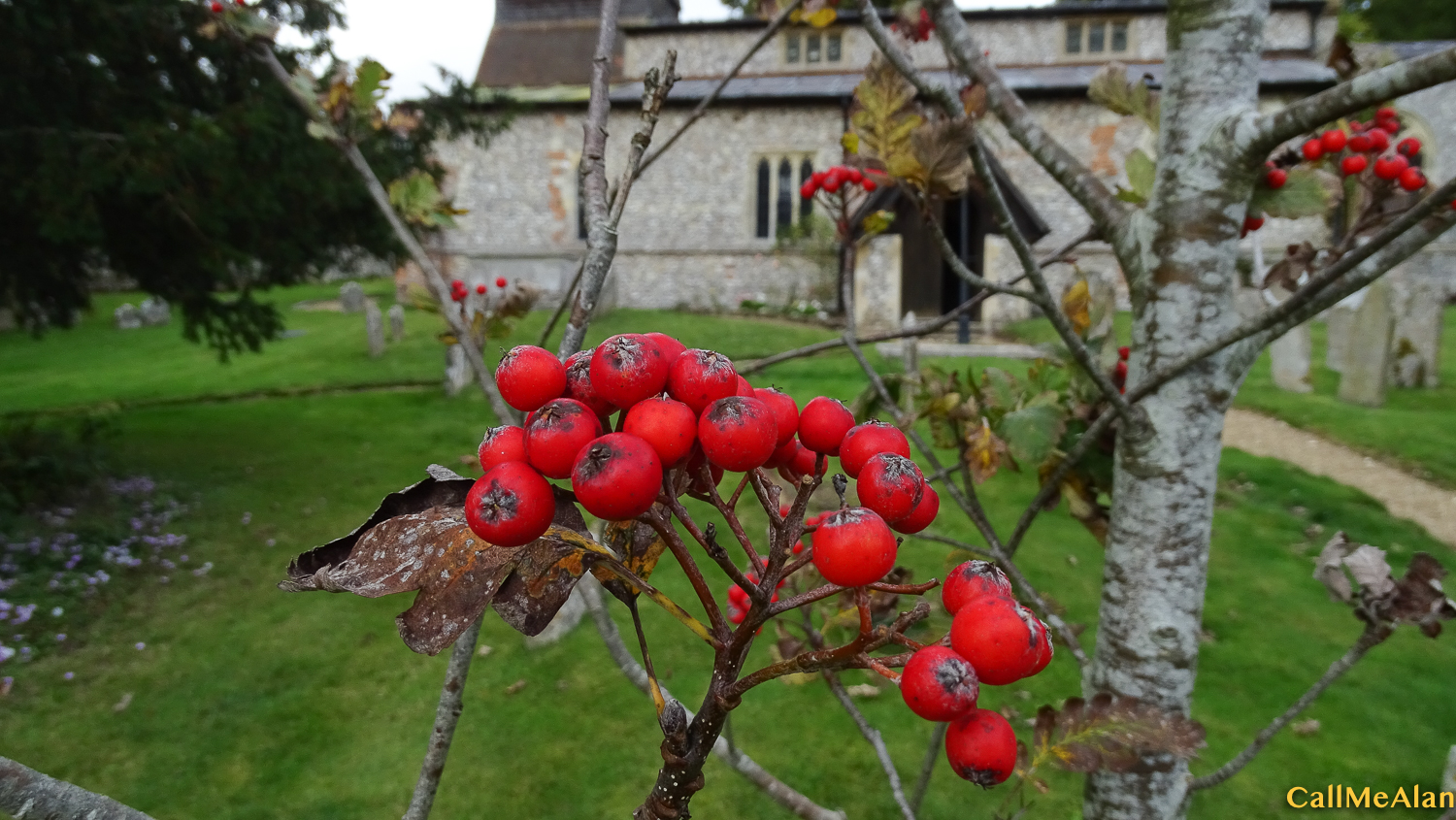 And there you go. I hope you enjoyed St Peters
Back to list of churches and cemeteries