CallMeAlan.uk
St Michael and All Angels, Bullington, Hampshire
Bullington, or, more correctly, Upper and Lower Bullington, which together seem to be a single village, lies off the main Newbury to Southampton road, down various little roads around some tight bends. The church itself lies at the end of a narrow lane and appears to boast a single parking space!
It's a nice little graveyard, with reasonably ordinary graves, but two things to mention: one is a very unusual and extraordinary grave marker, which I photographed front and back, but the second and most striking thing you'll spot if you visit are the amazing trees lining the pathway from gate to church. Like something from a bad dream, I can only guess that the trees have been trimmed and lopped repeatedly over the years, leaving the odd objects you'll see below.
Pentax K-1. 14mm, ISO 500.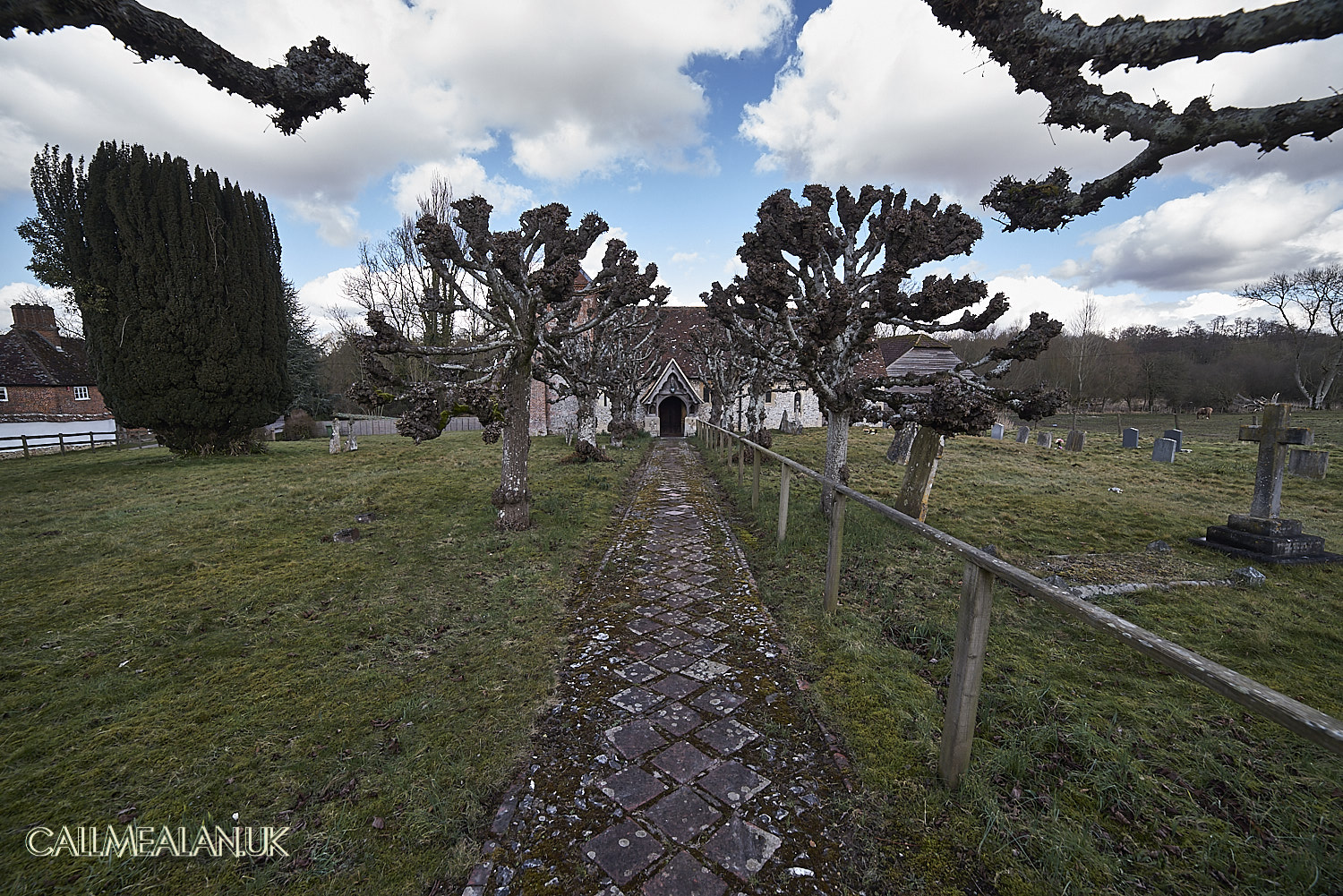 The trees!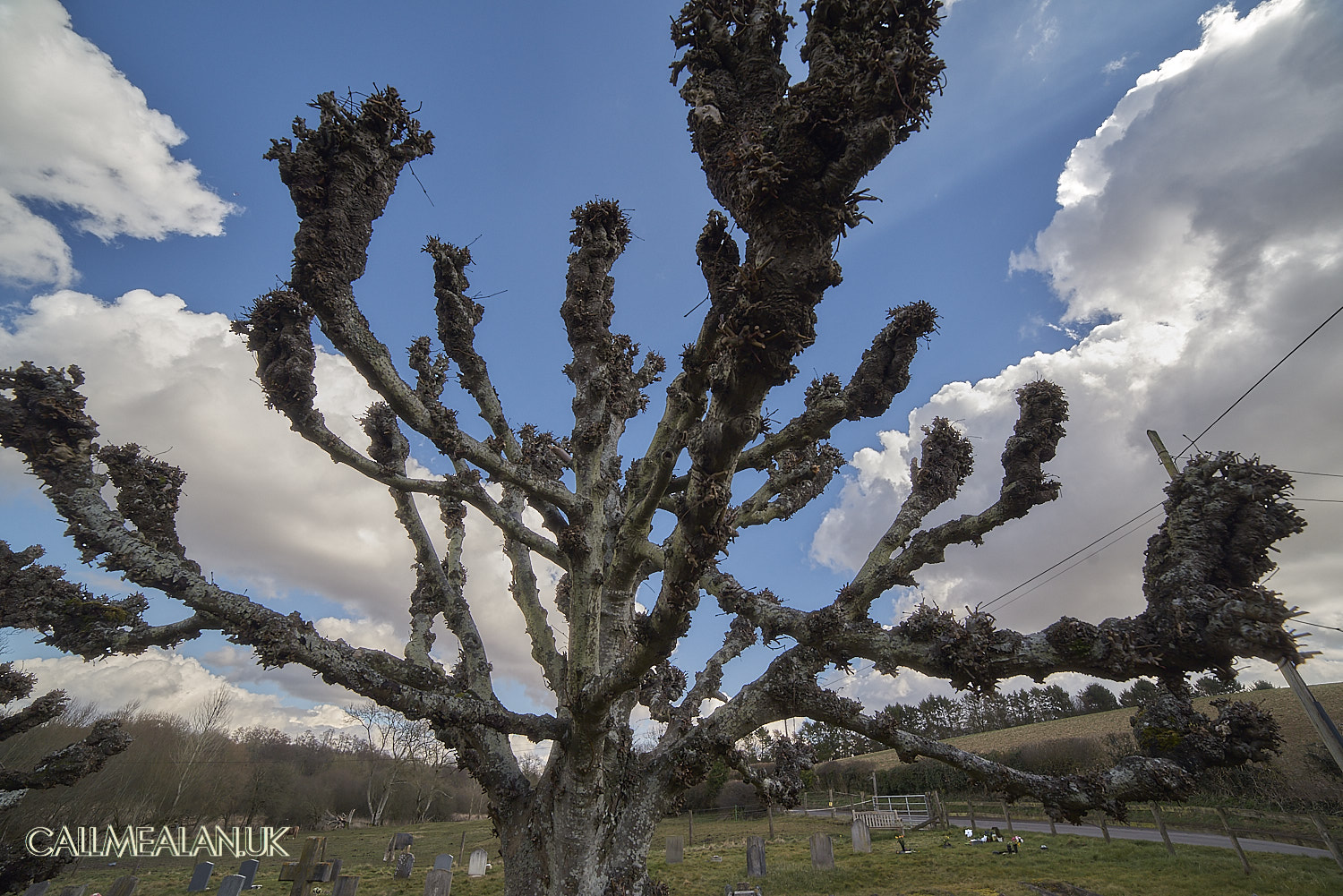 One of the trees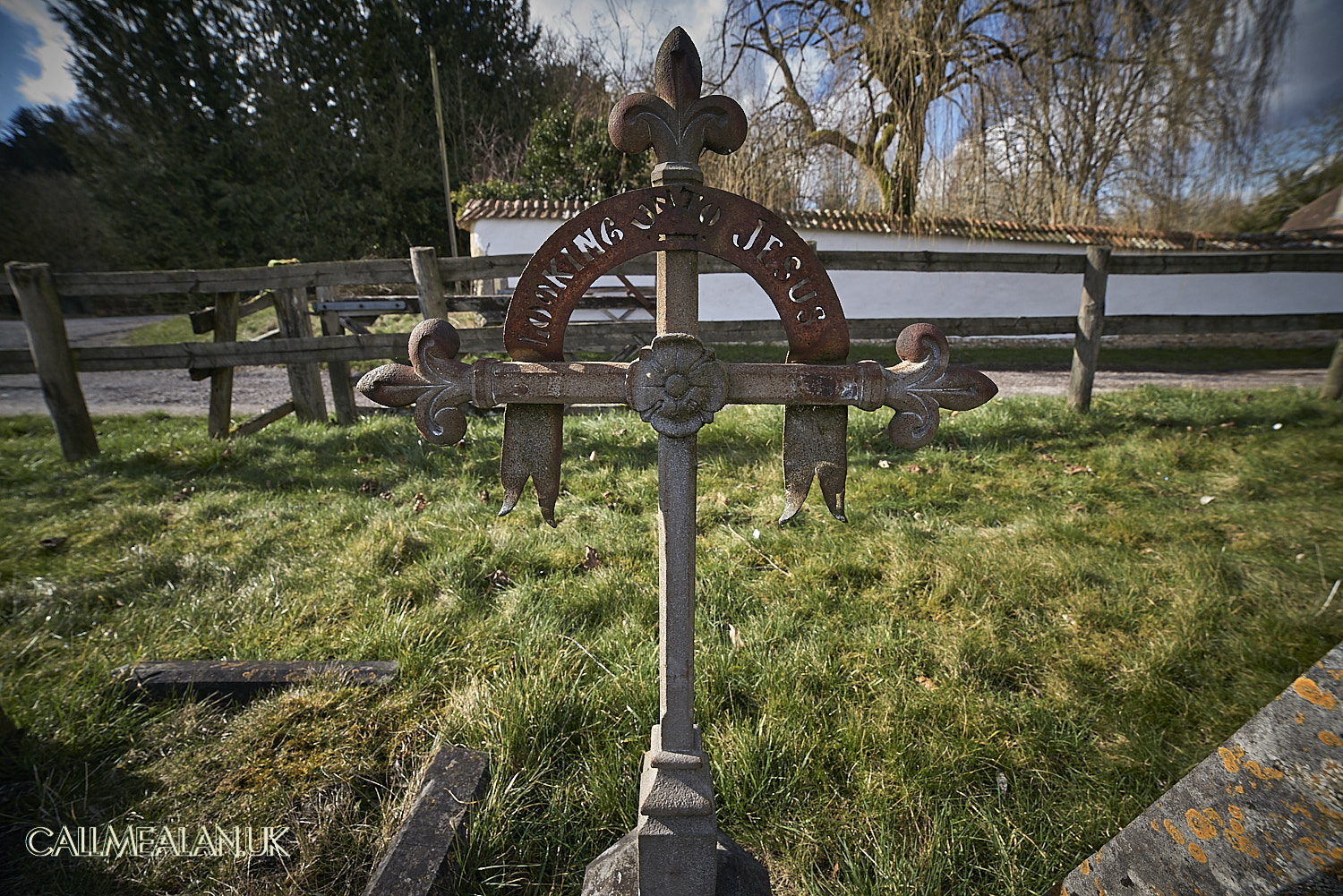 A very unusual and possibly unique marker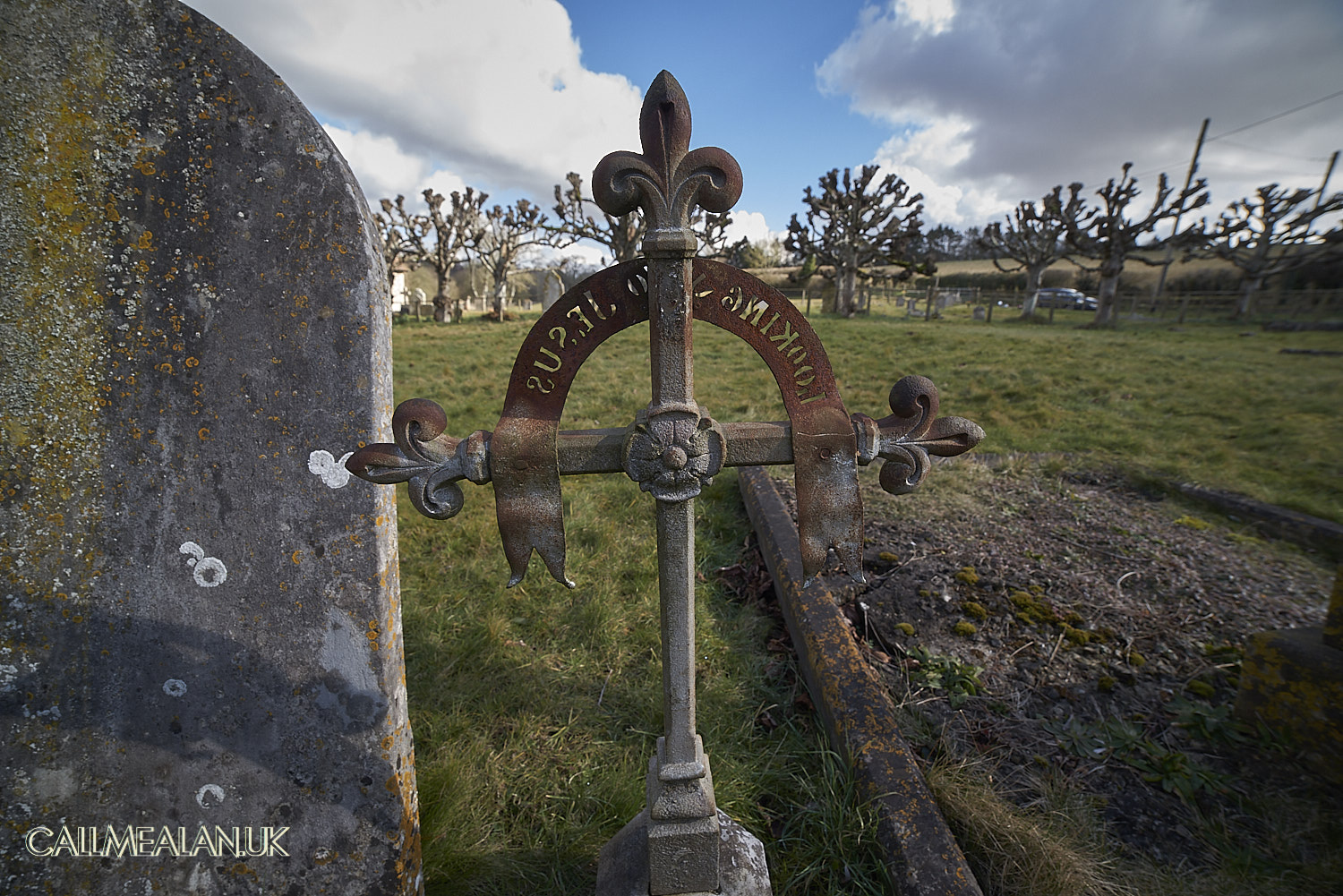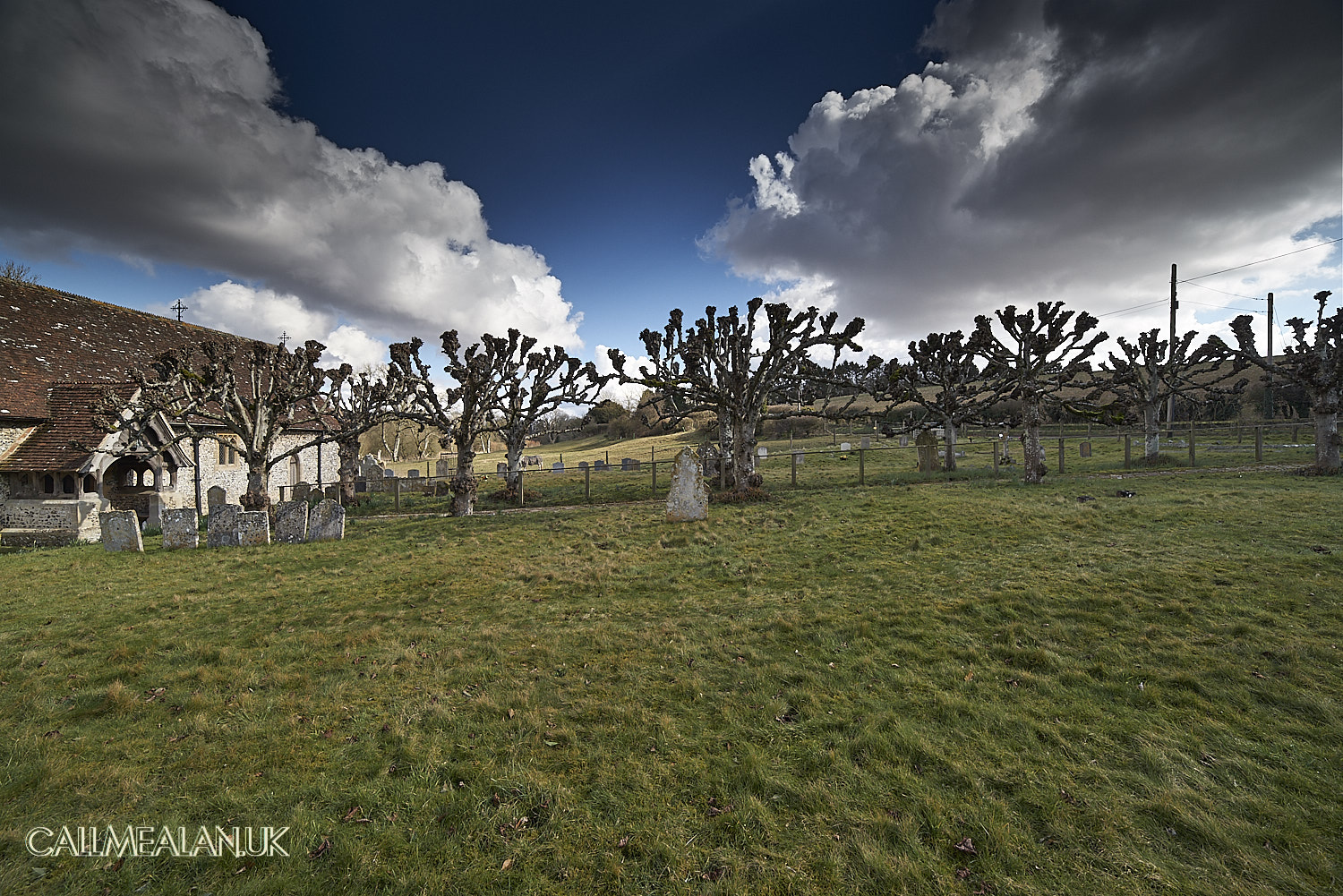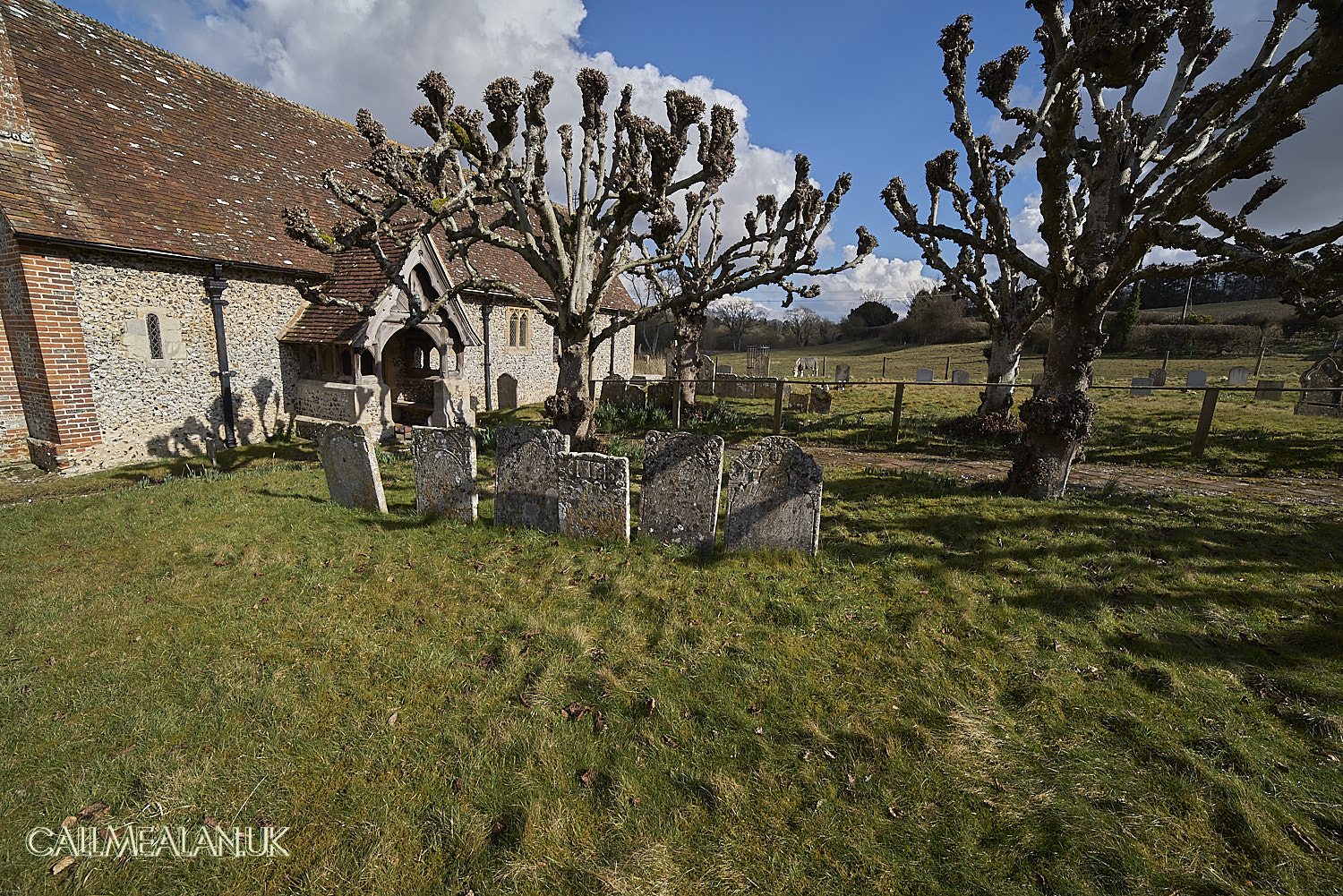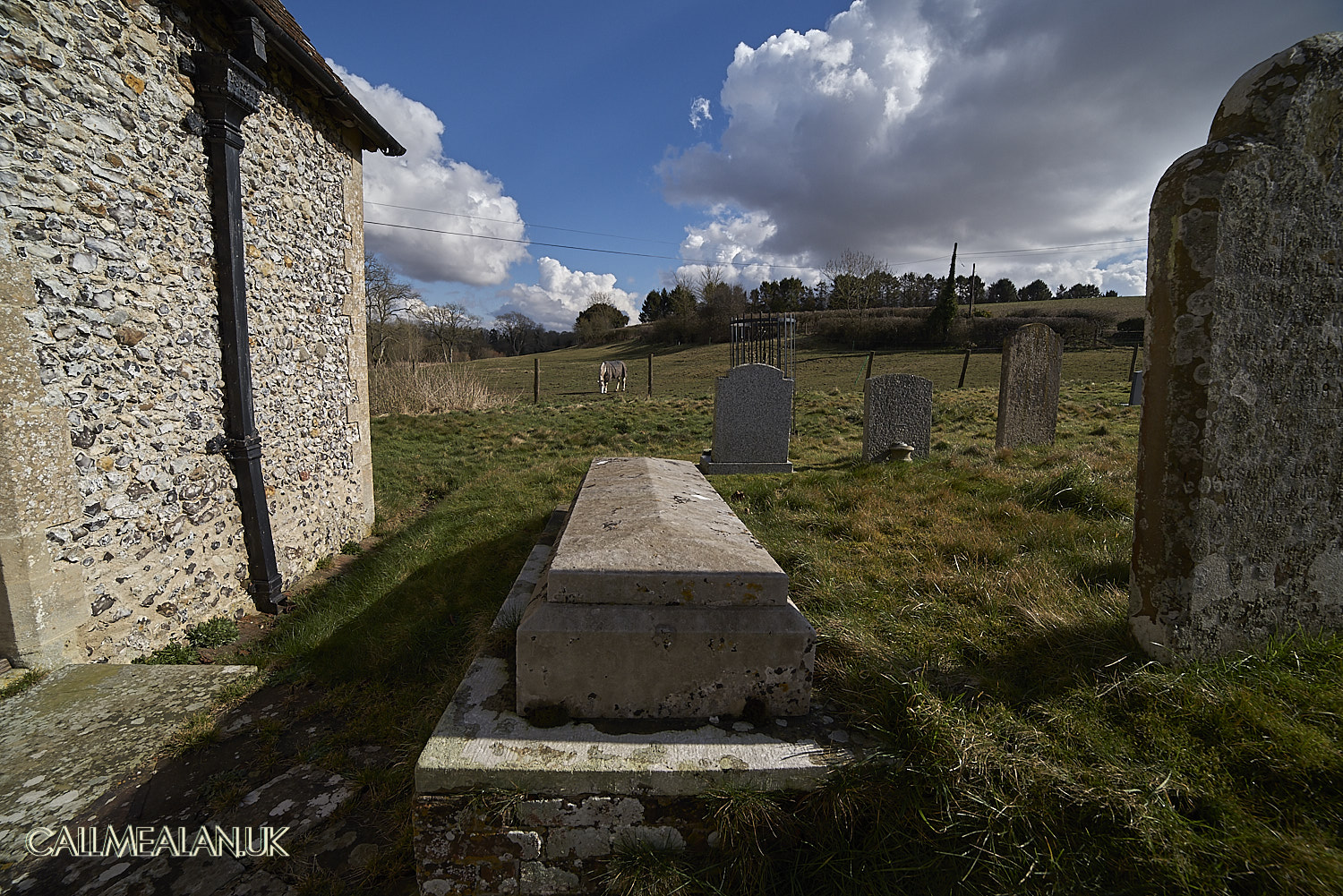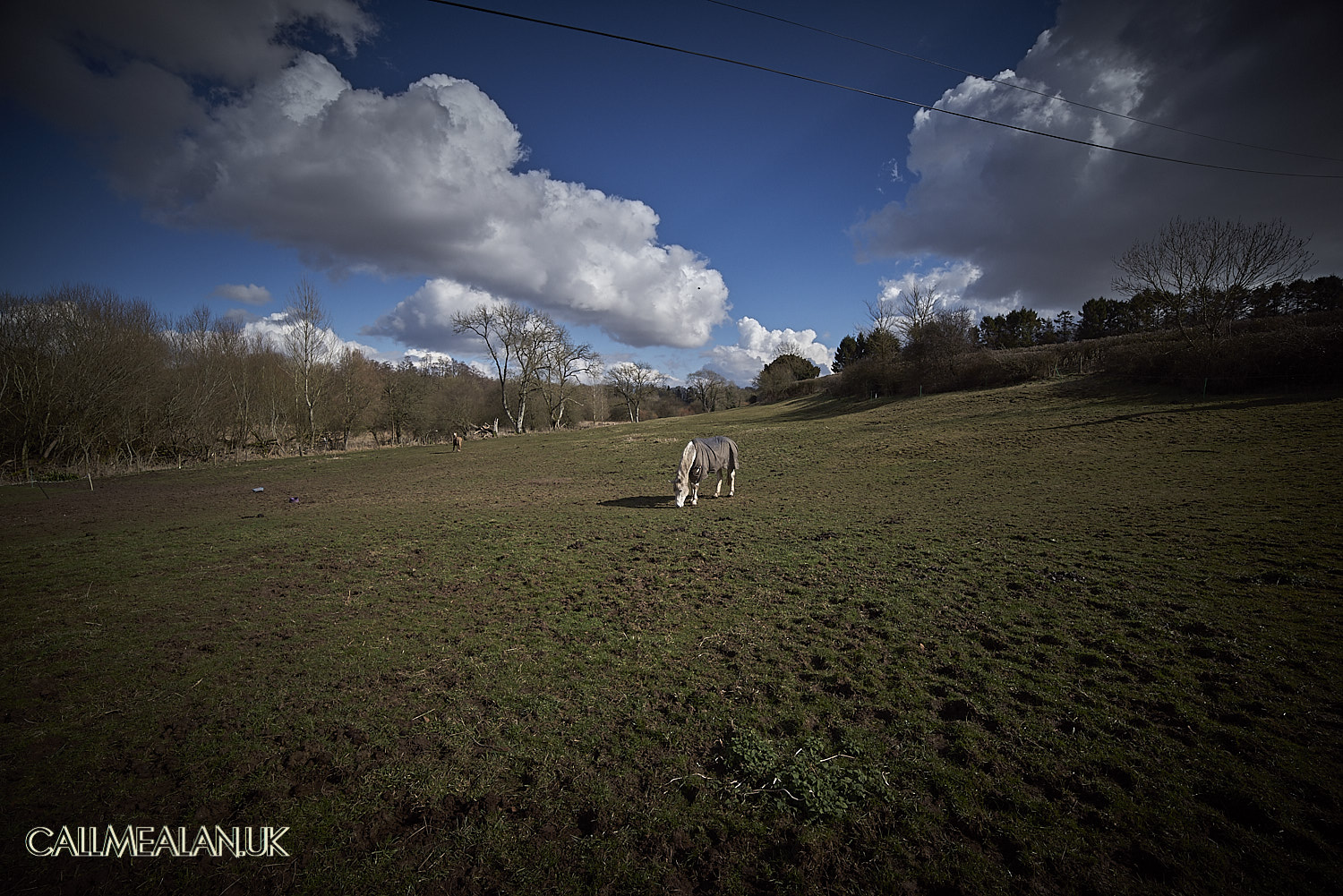 An official mourner?