CallMeAlan.uk
Arnos Vale Cemetery, Bristol
The delightful Arnos Vale Cemetery is situated near Bristol. Easy to find via maps or satnav, it's not far from the centre of Bristol, and caters to and welcomes visitors, with its own parking within the cemetery, a cafe and a gift shop. It even caters to weddings, held in one of two buildings on the site. It's set in 45 acres and was opened in 1837. It's immediately adjacent to the Roman Catholic Holy Souls Cemetery, which isn't, to be honest, of very much interest to the taphophile.
I view it as having three separate areas: one is the main cemetery, more traditional, on level ground, well tended, and featuring all kinds of grave markers. The second area is rather more wooded, with winding pathways through trees and foliage, less well tended, and with sections of quite dense vegetation, particularly during the summer months. The third section is hidden Arnos Vale, with many of the graves apparently inaccessible in deep dark little valleys and hidden along almost impenetrable paths.
As I say, there are all kinds of grave markers and stones to be found, from the traditional headstones through to large chest tombs, and every style in between, plus some delicious statues. All in all, it's a wonderful cemetery and I urge all fellow taphophiles to add it to their list of must-sees. The visit I'm showing you my photographs of took place in mid-summer 2014, and therefore the foliage was at its densest. I think you would see a quite different aspect of the cemetery in early sprin or late autumn, when there is less greenery and wilderness. But whatever time of the year, it's a treat to wander around. The photographs were taken with a previous camera, a Pentax K-3 and a tiny so-called 'pancake' medium-wide angle lens of 15mm focal length. I'm showing over 50 pictures of Arnos Vale in two albums, for the benefit of those with slower internet access speeds. Herewith is a PDF file showing a cemetery discovery trail.
Pentax K-3. 15mm, ISO 200.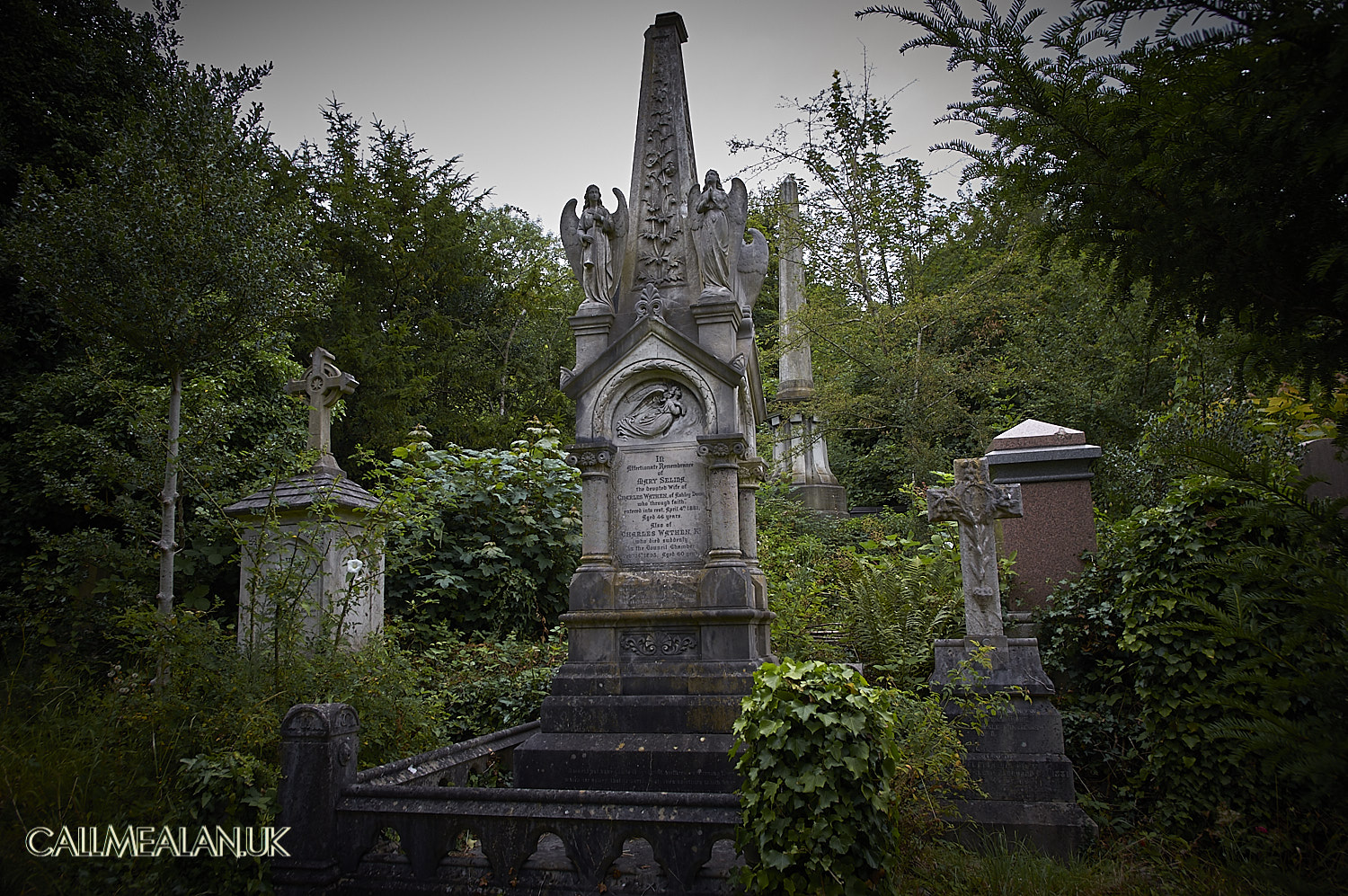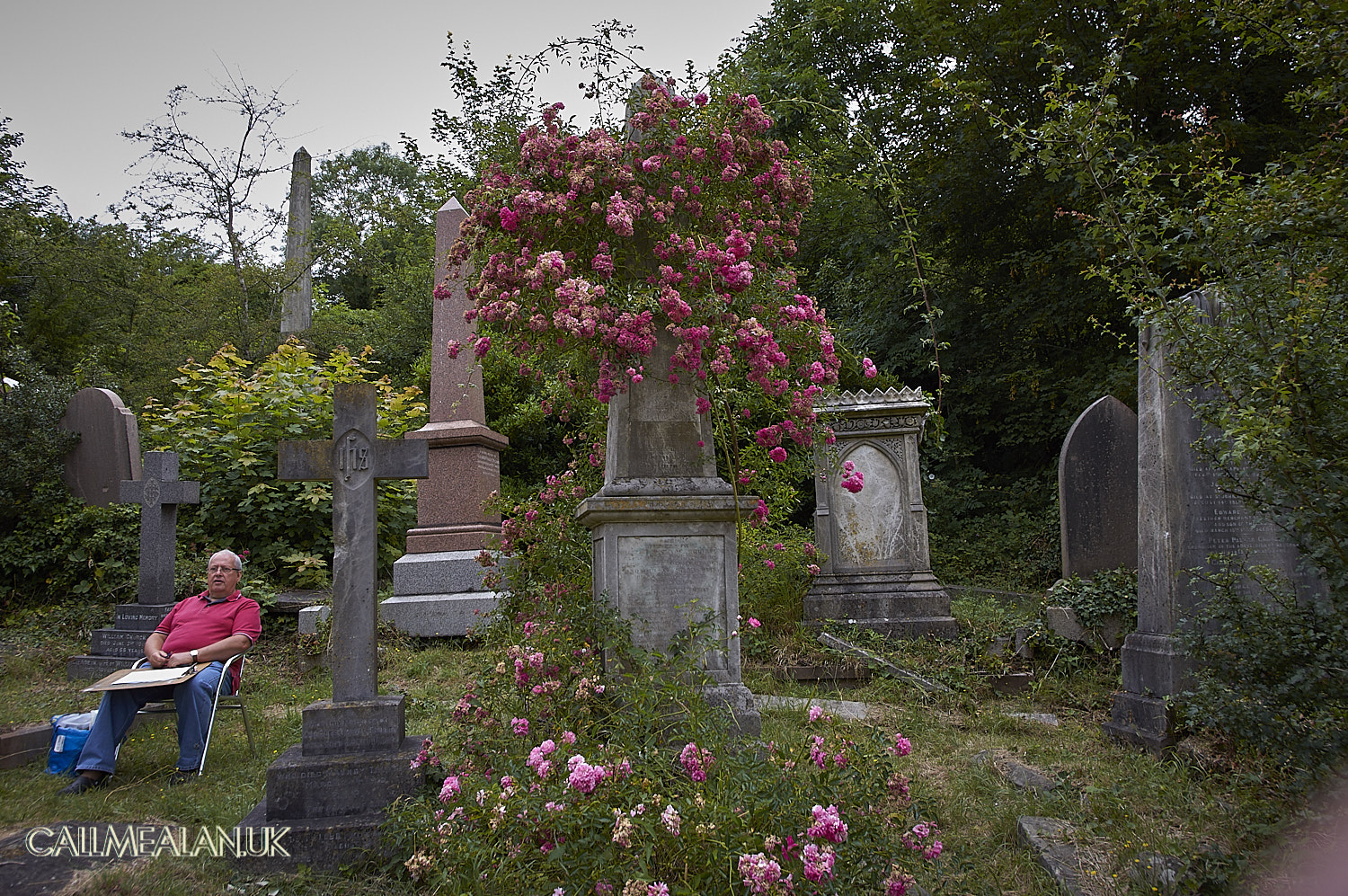 The watercolorist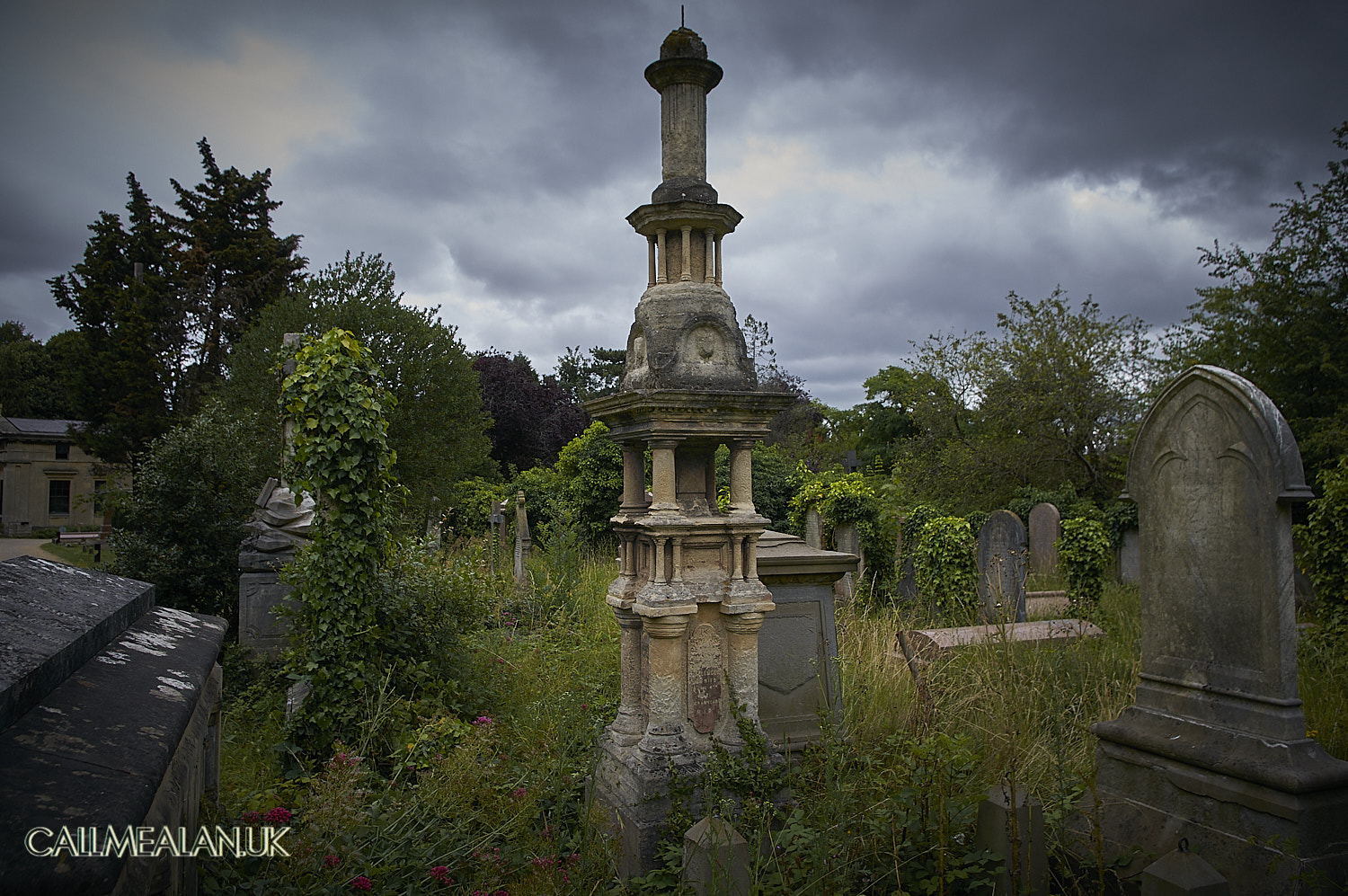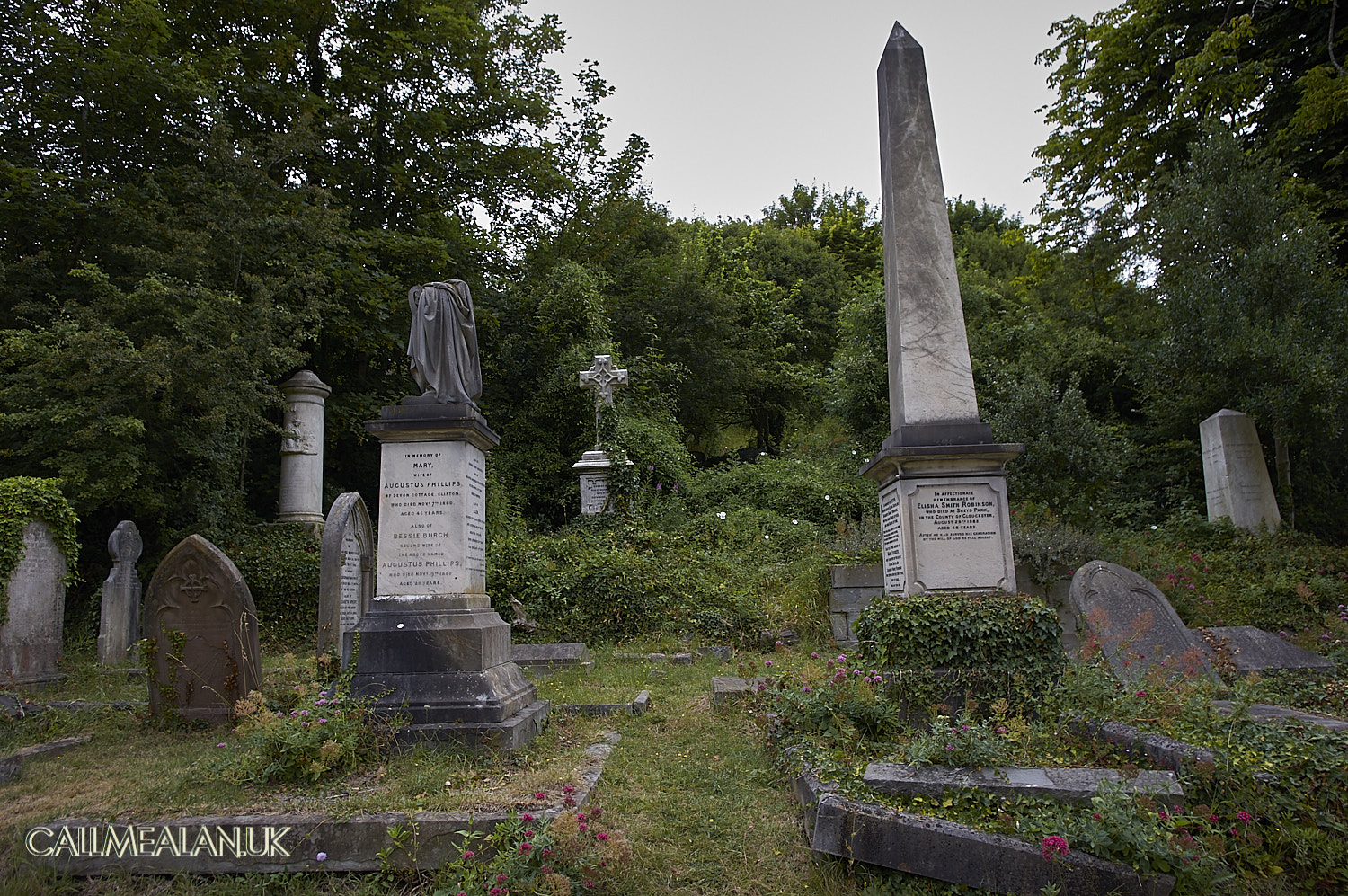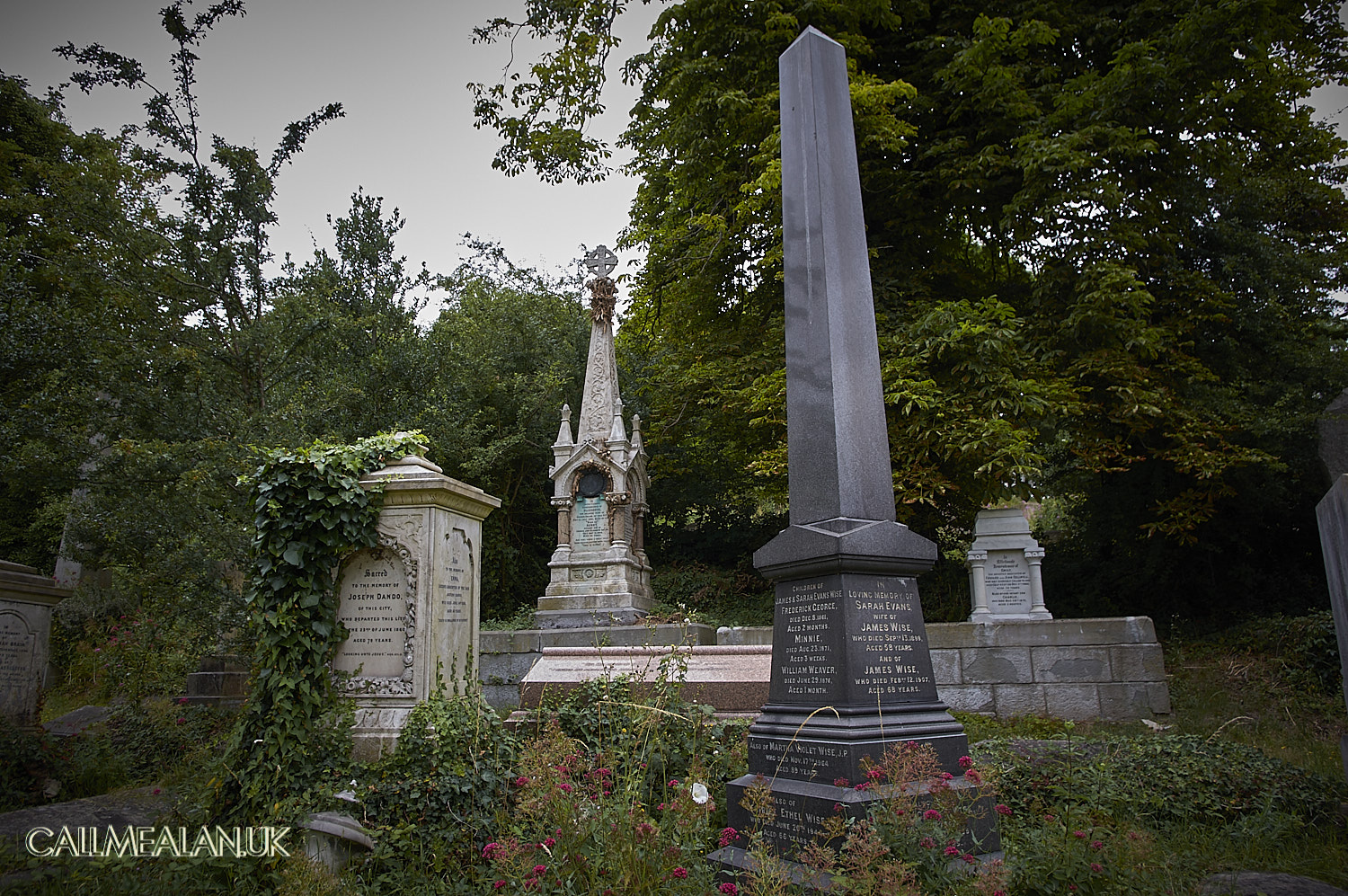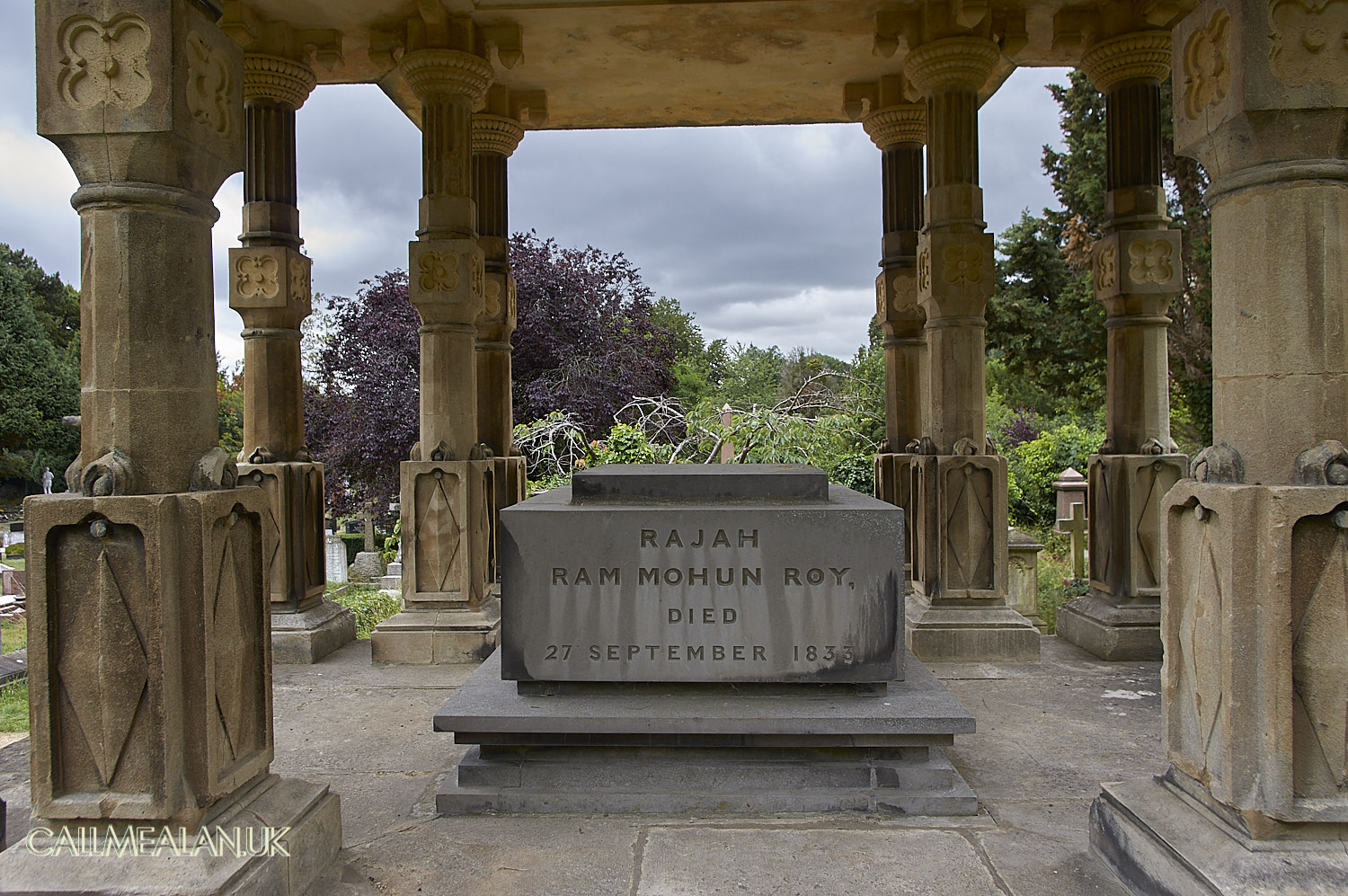 A notable character. Look him up in Google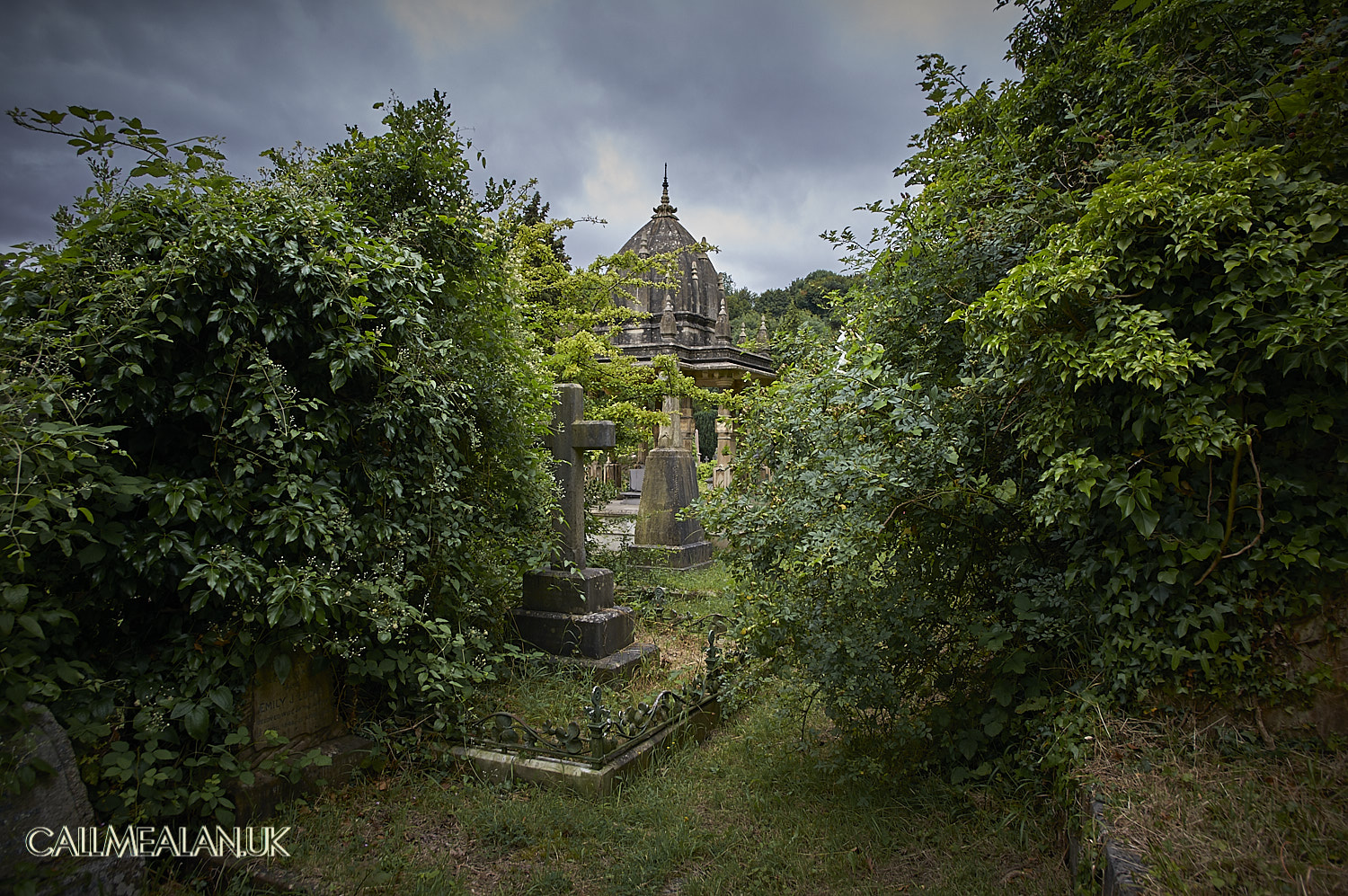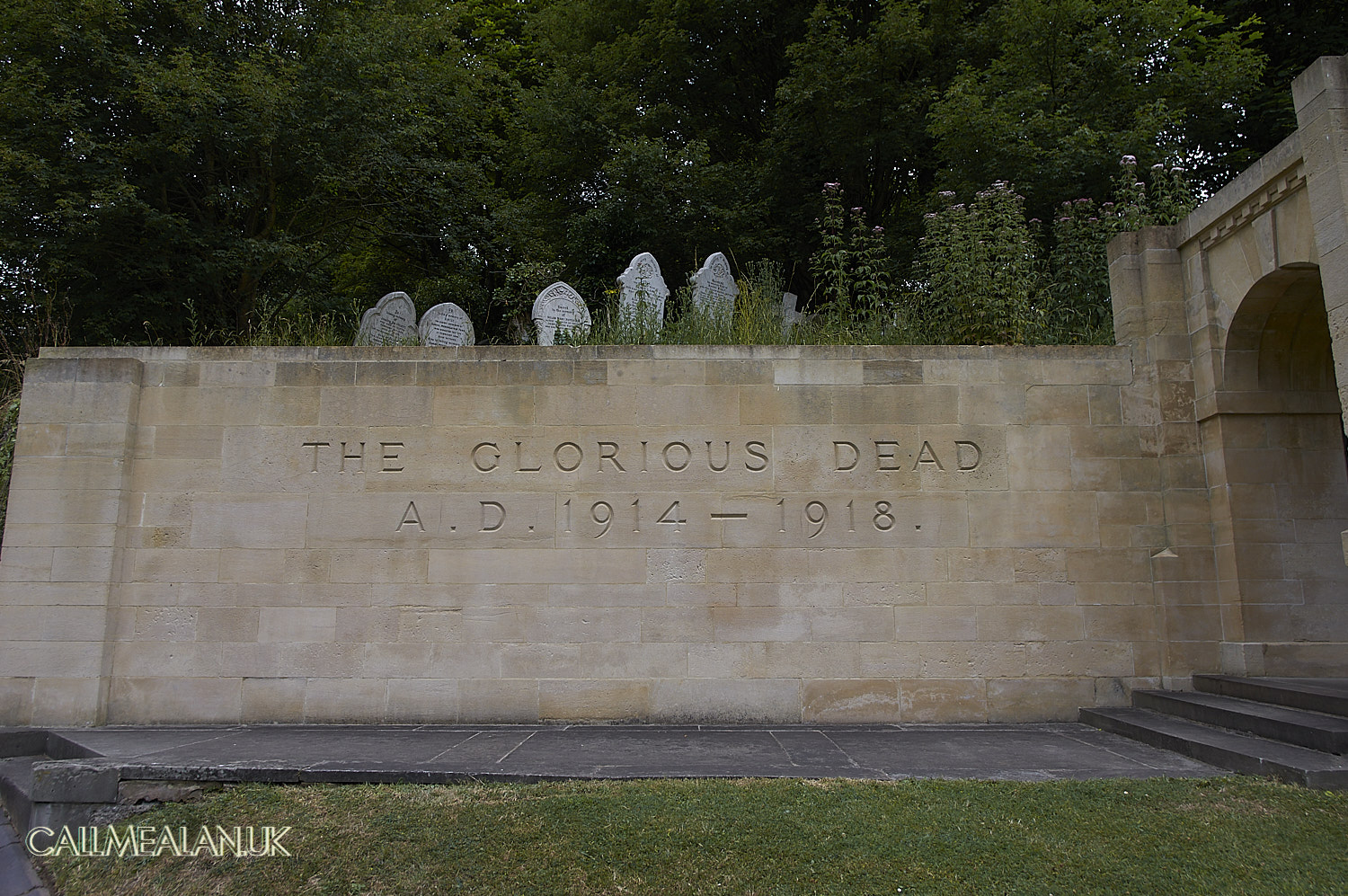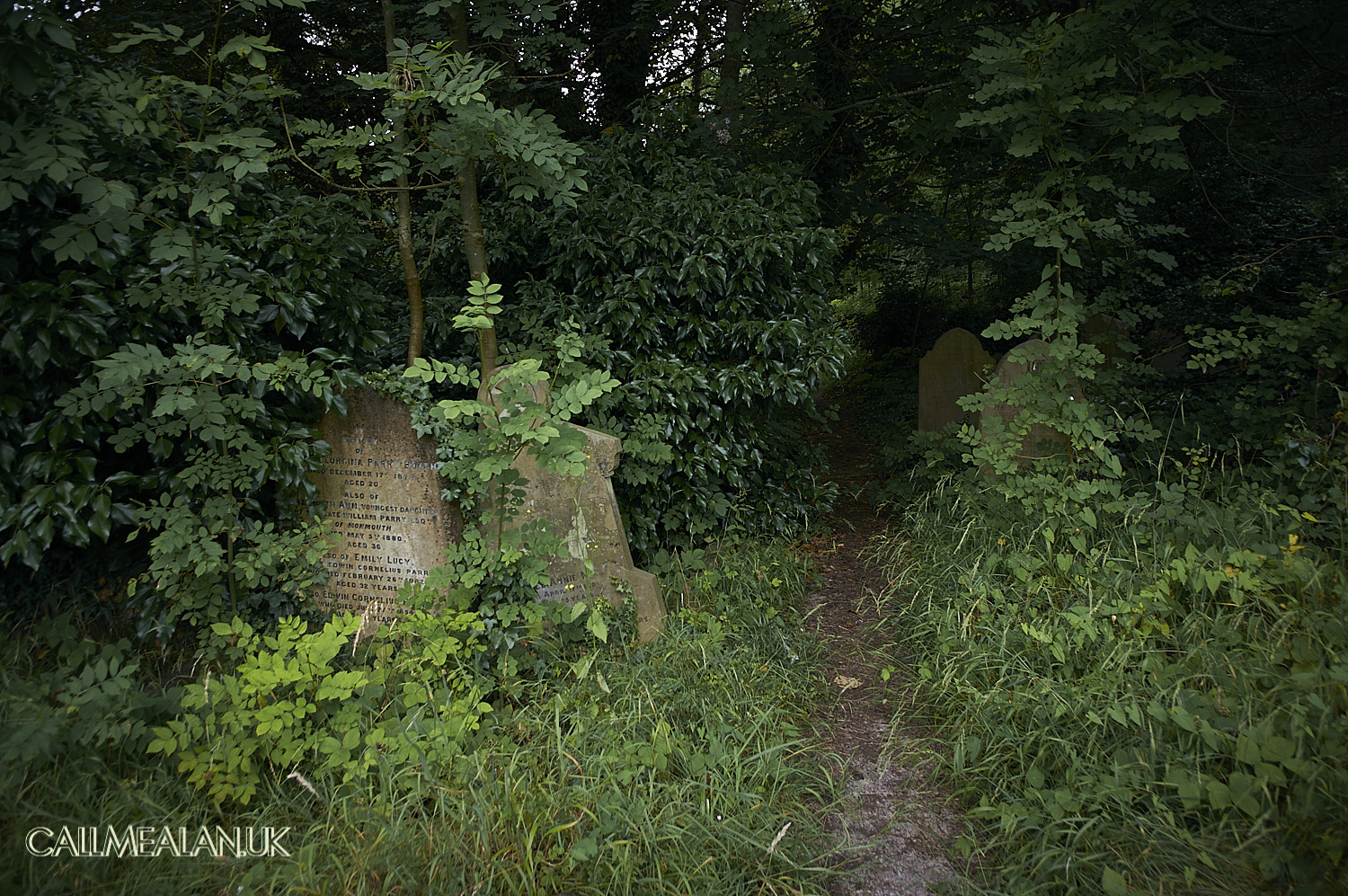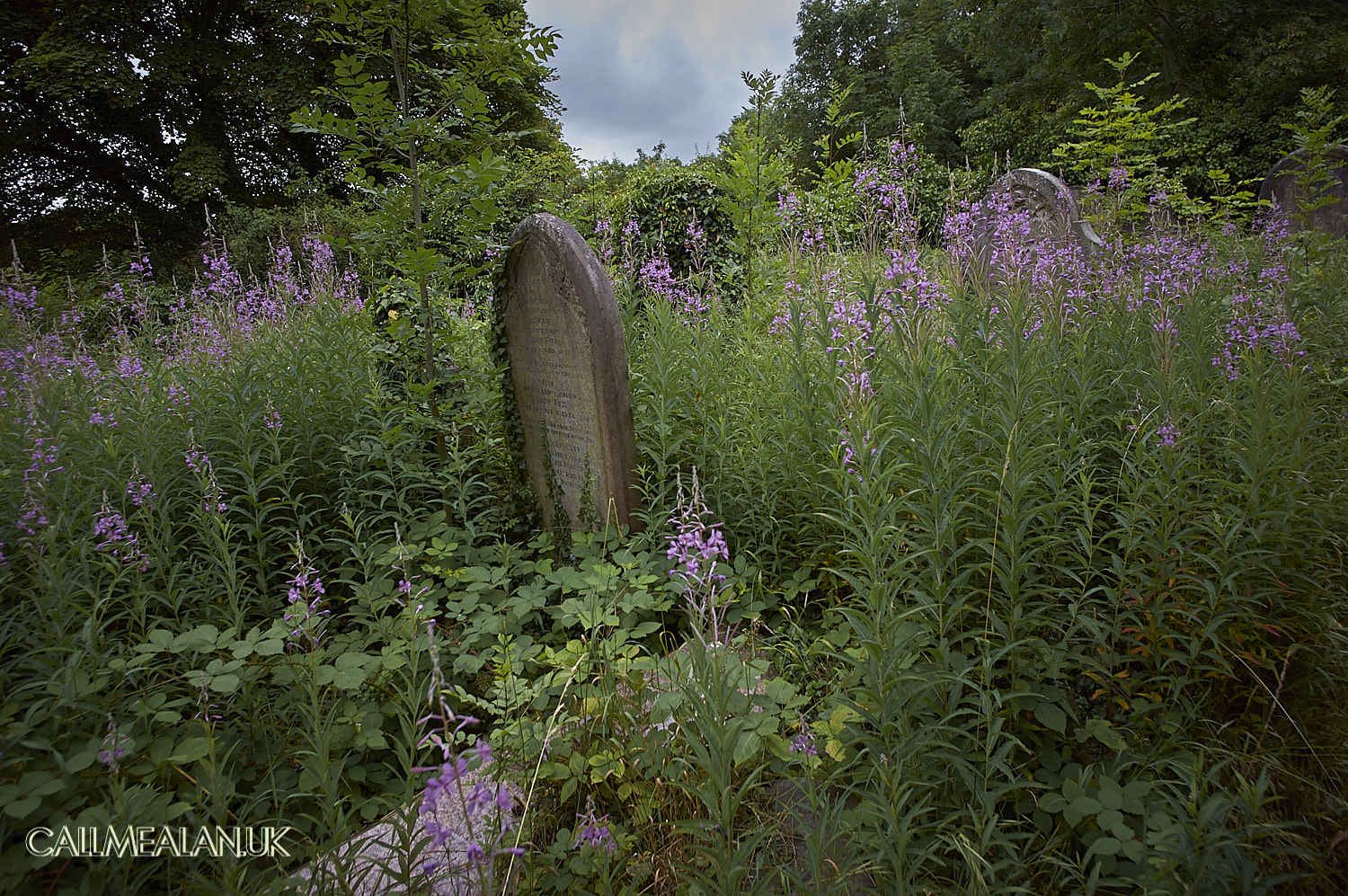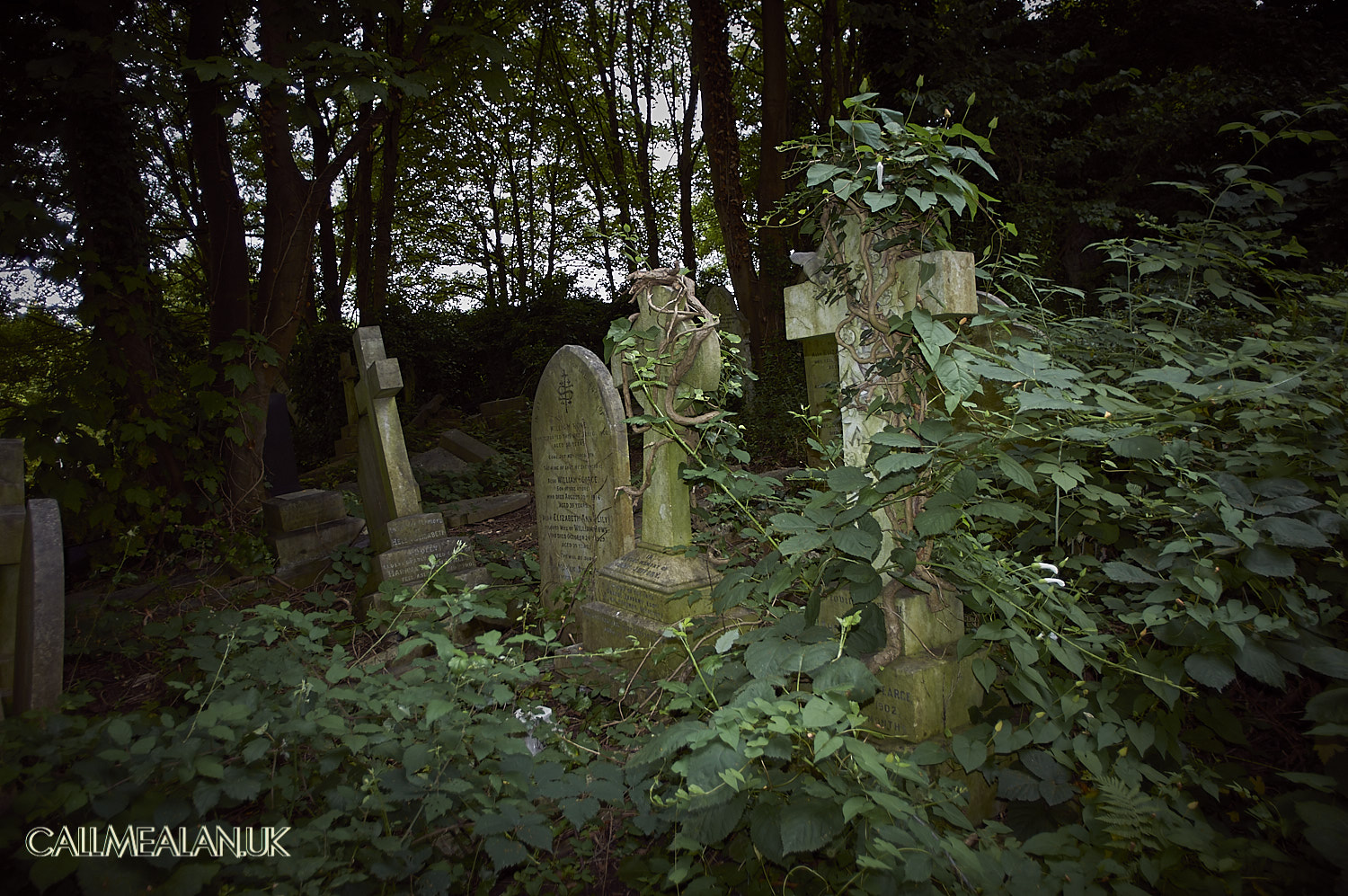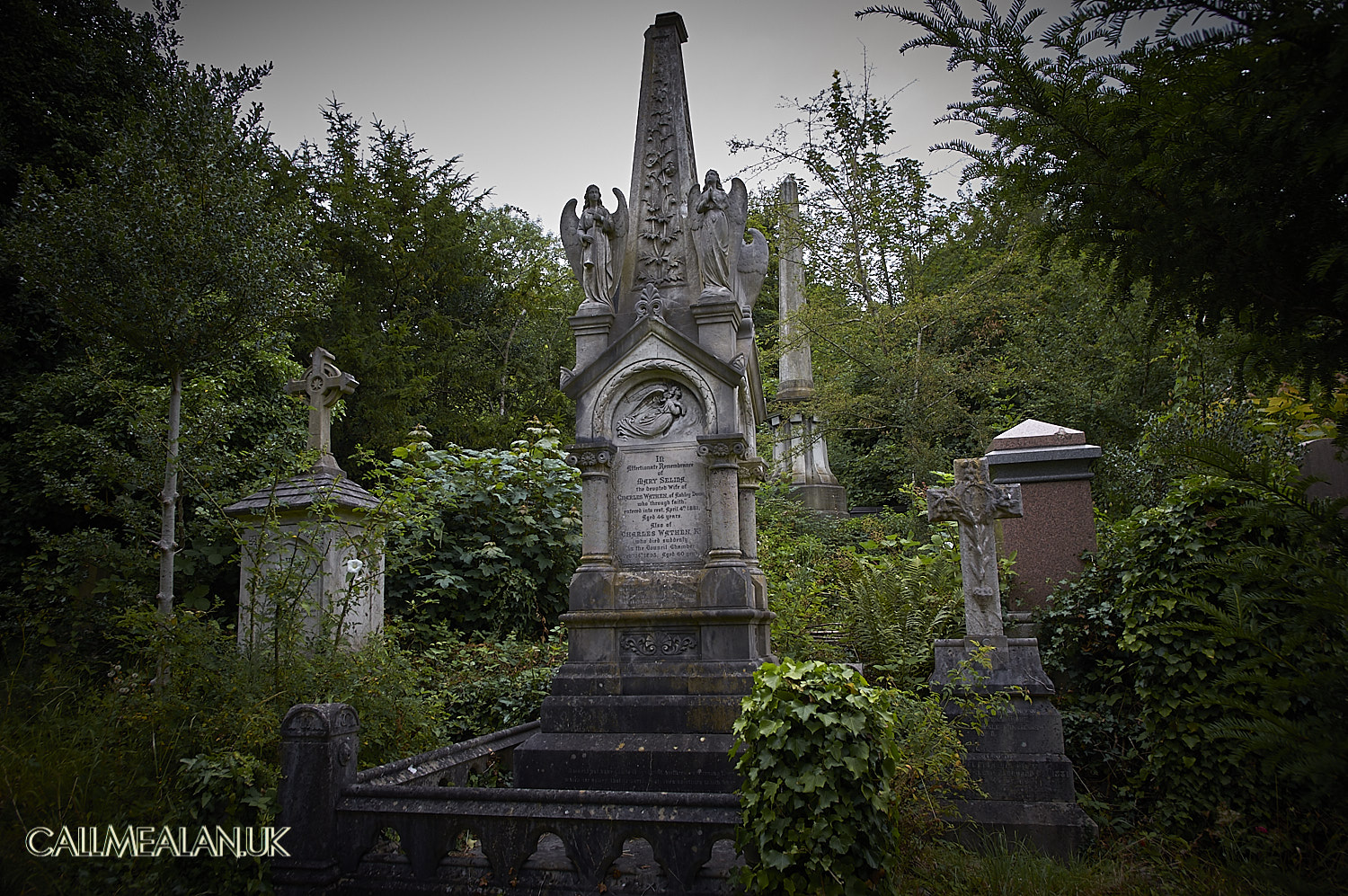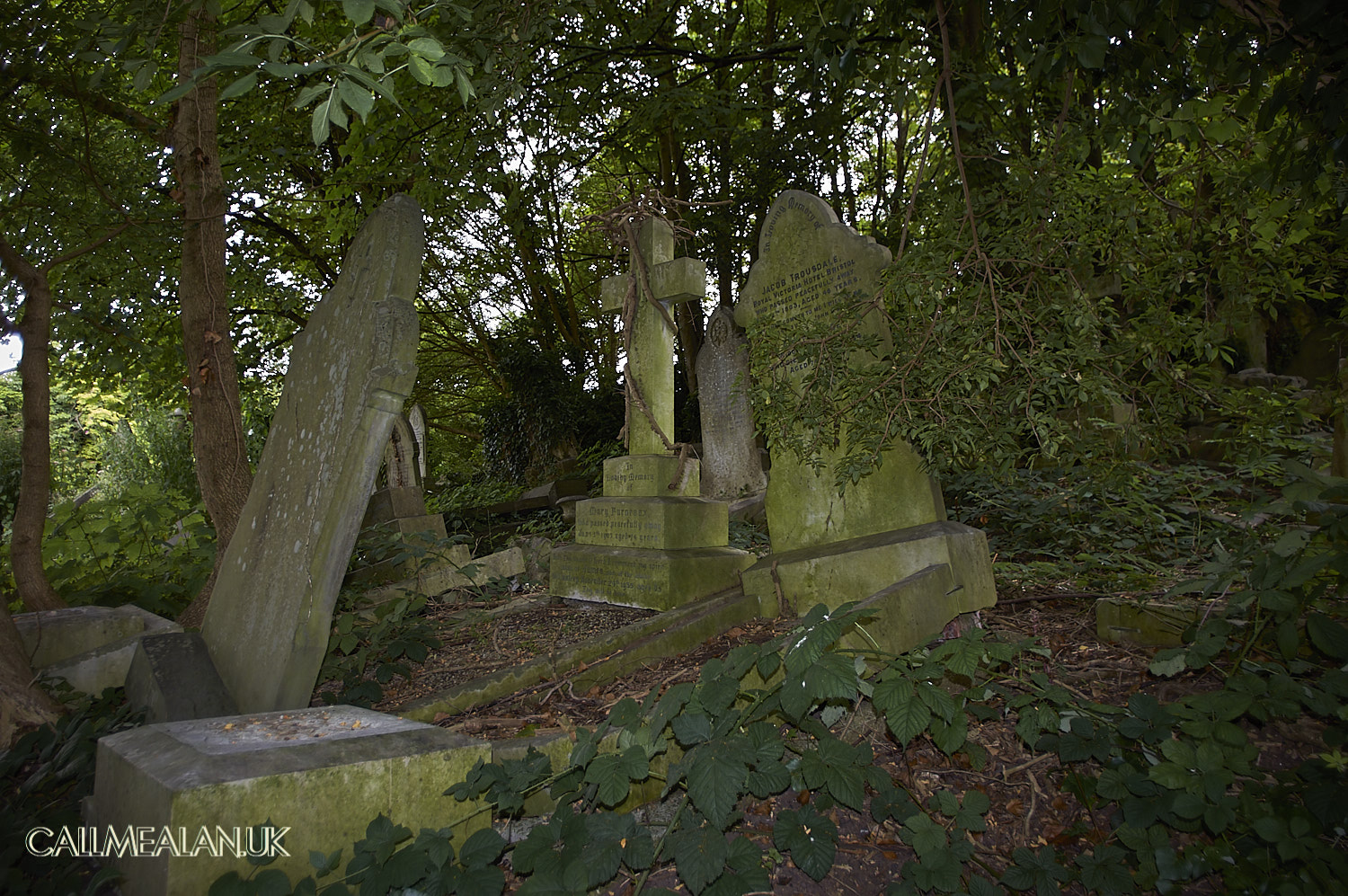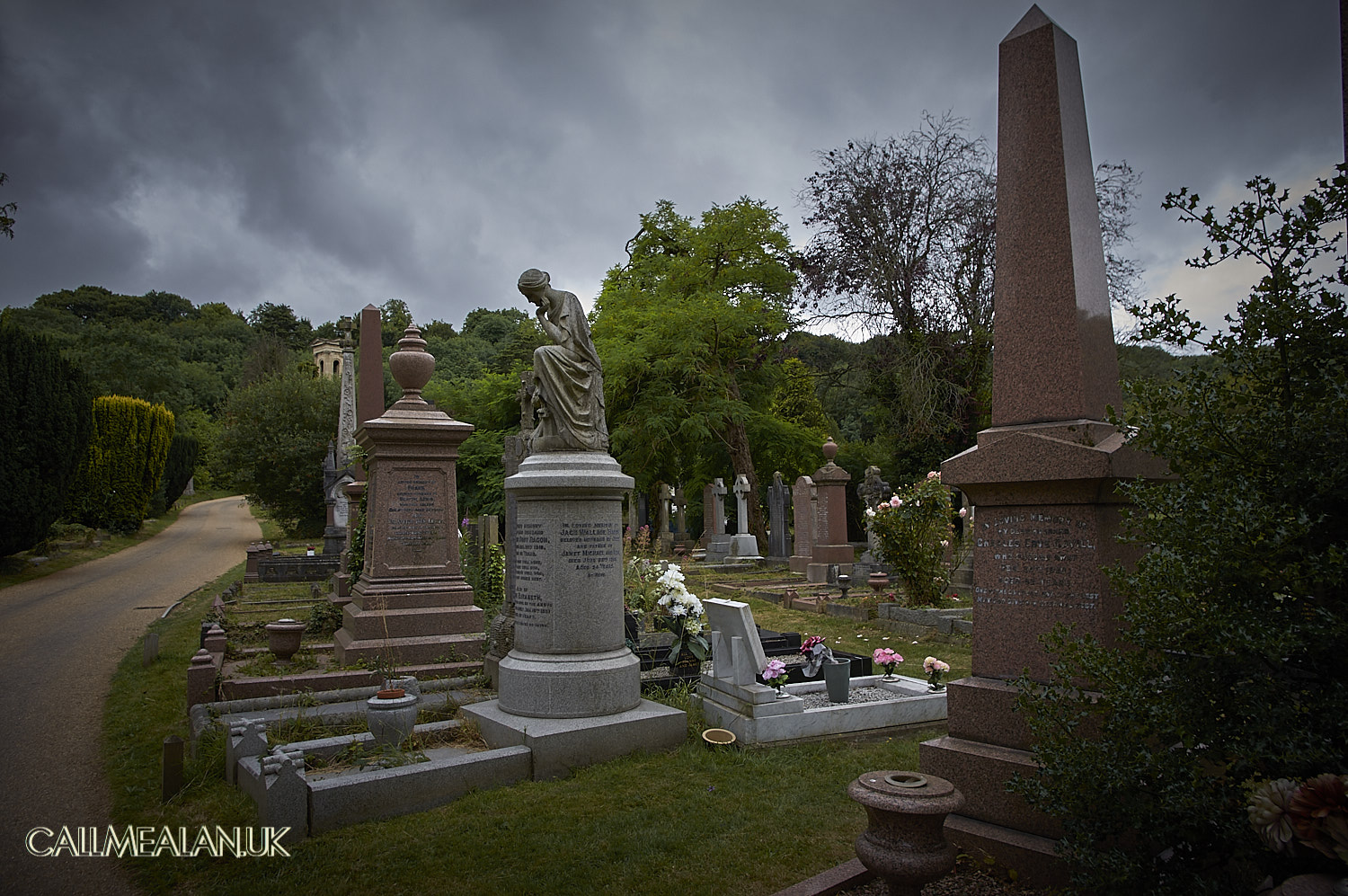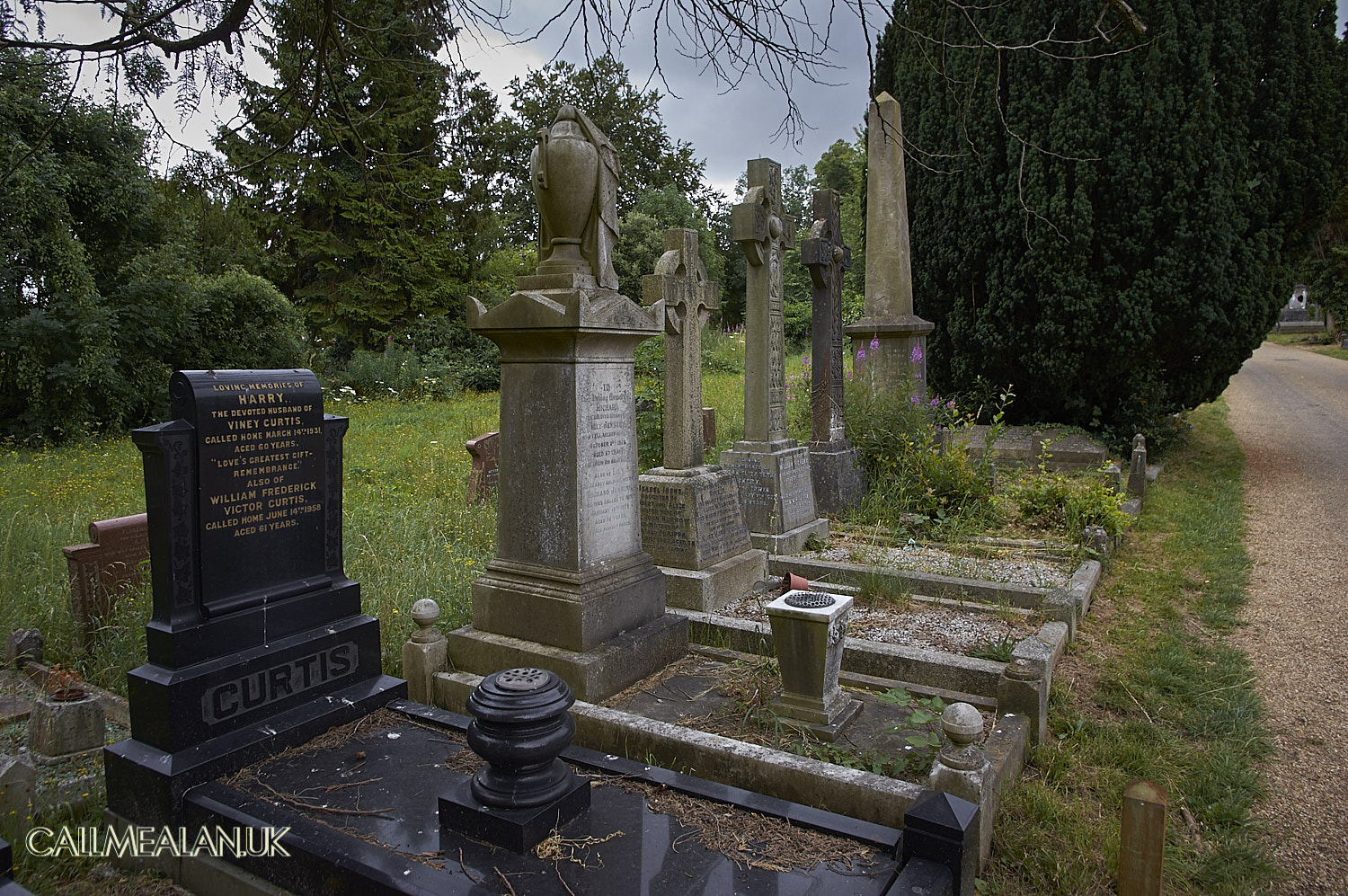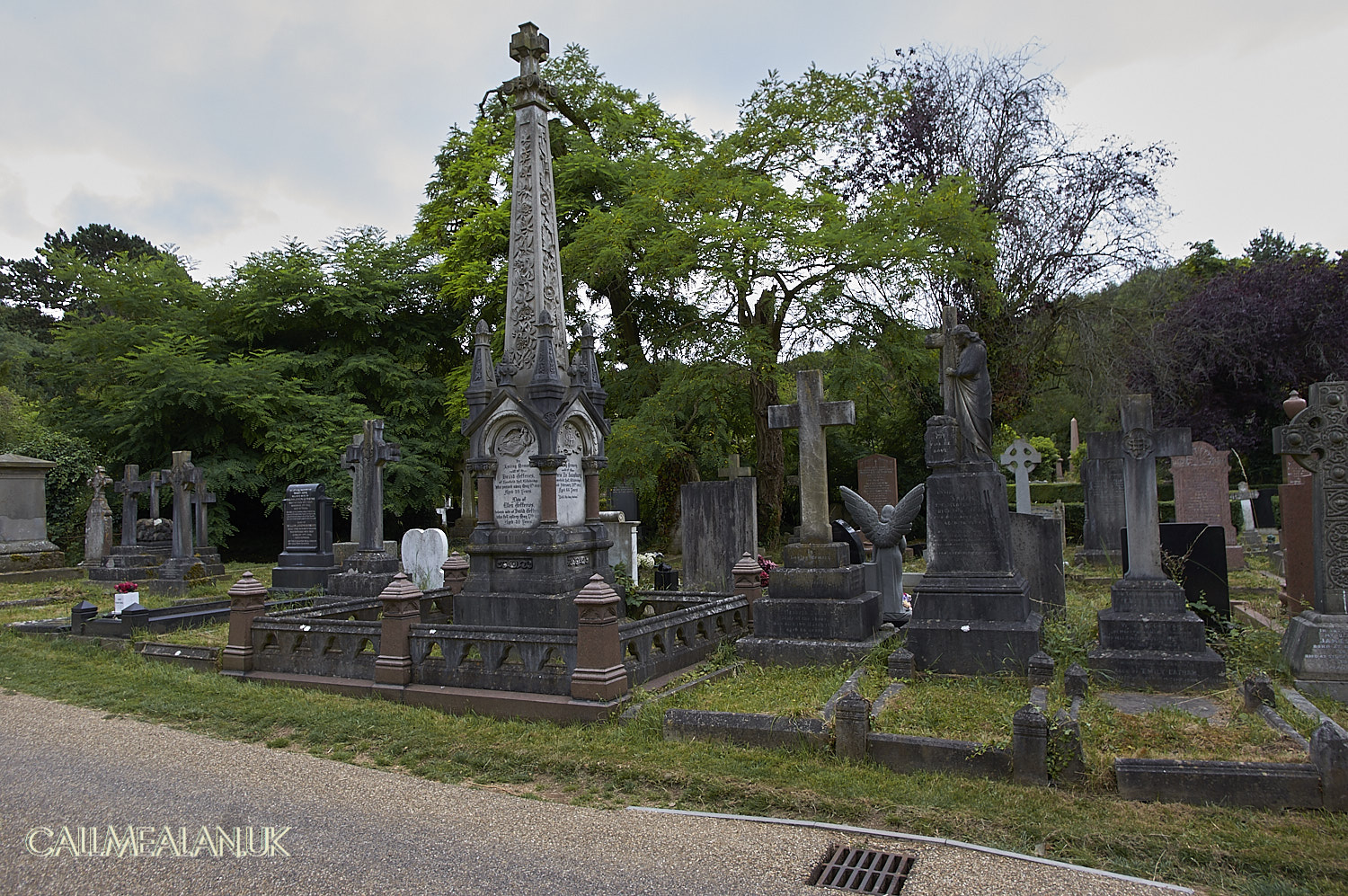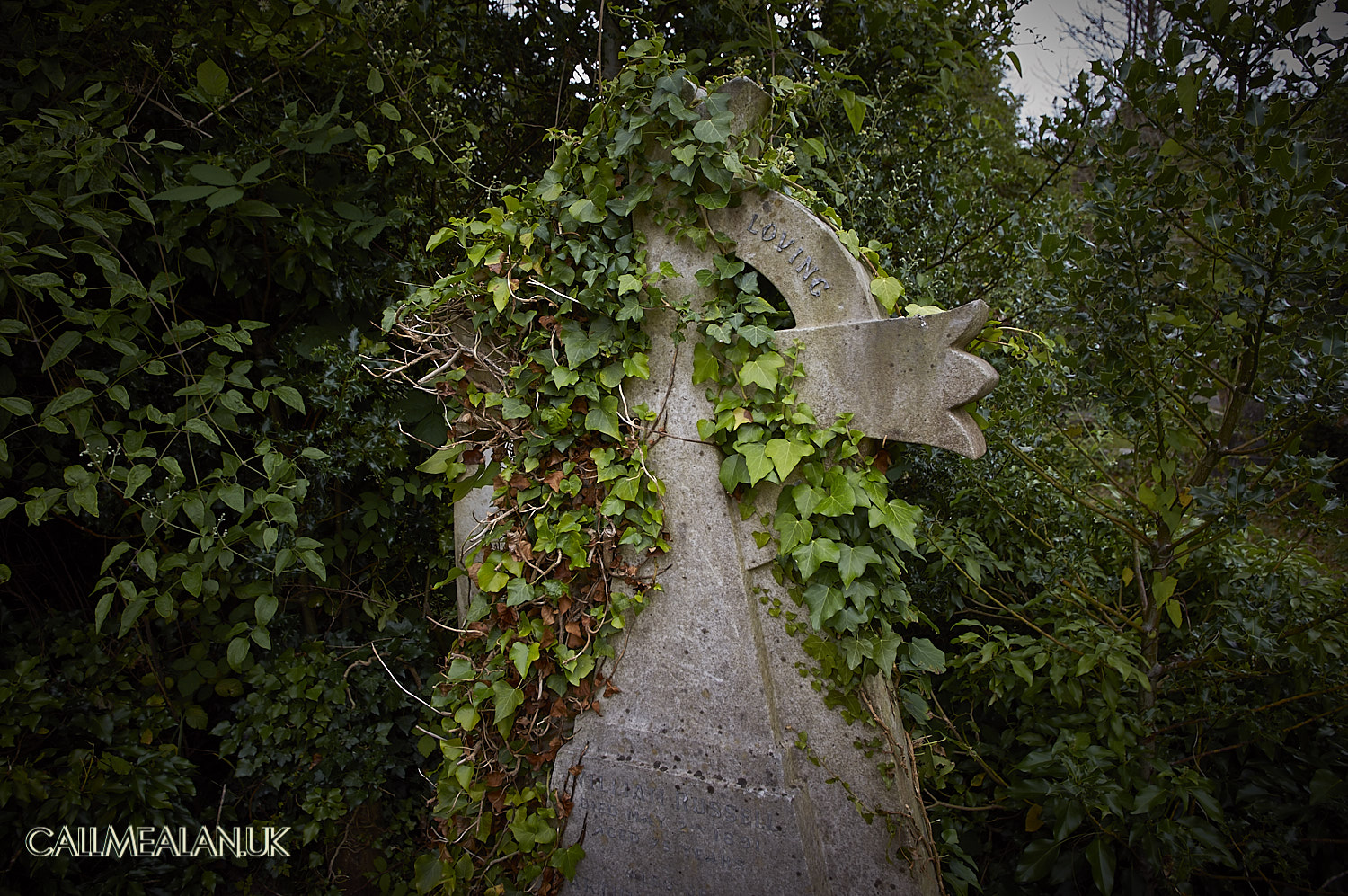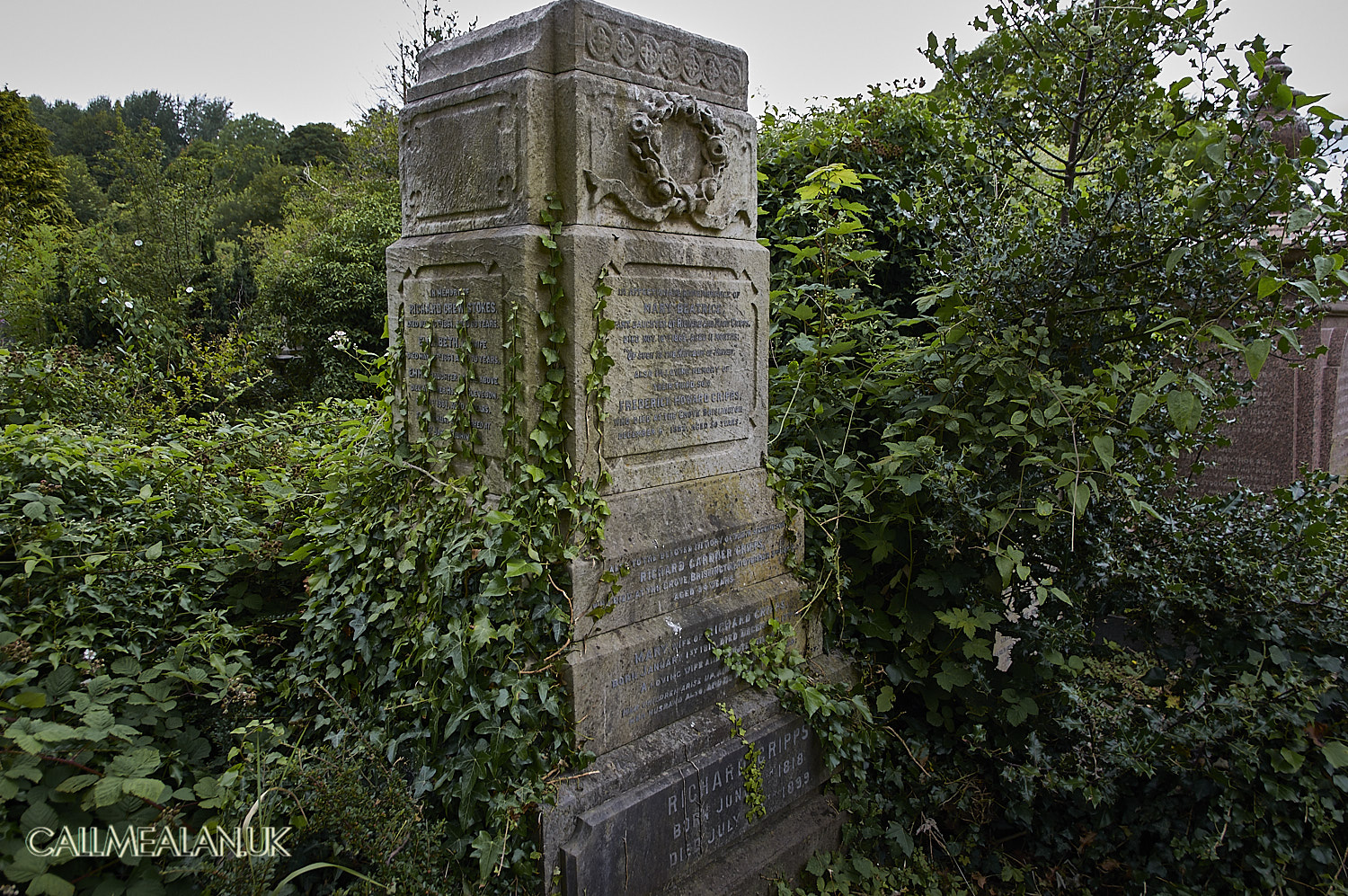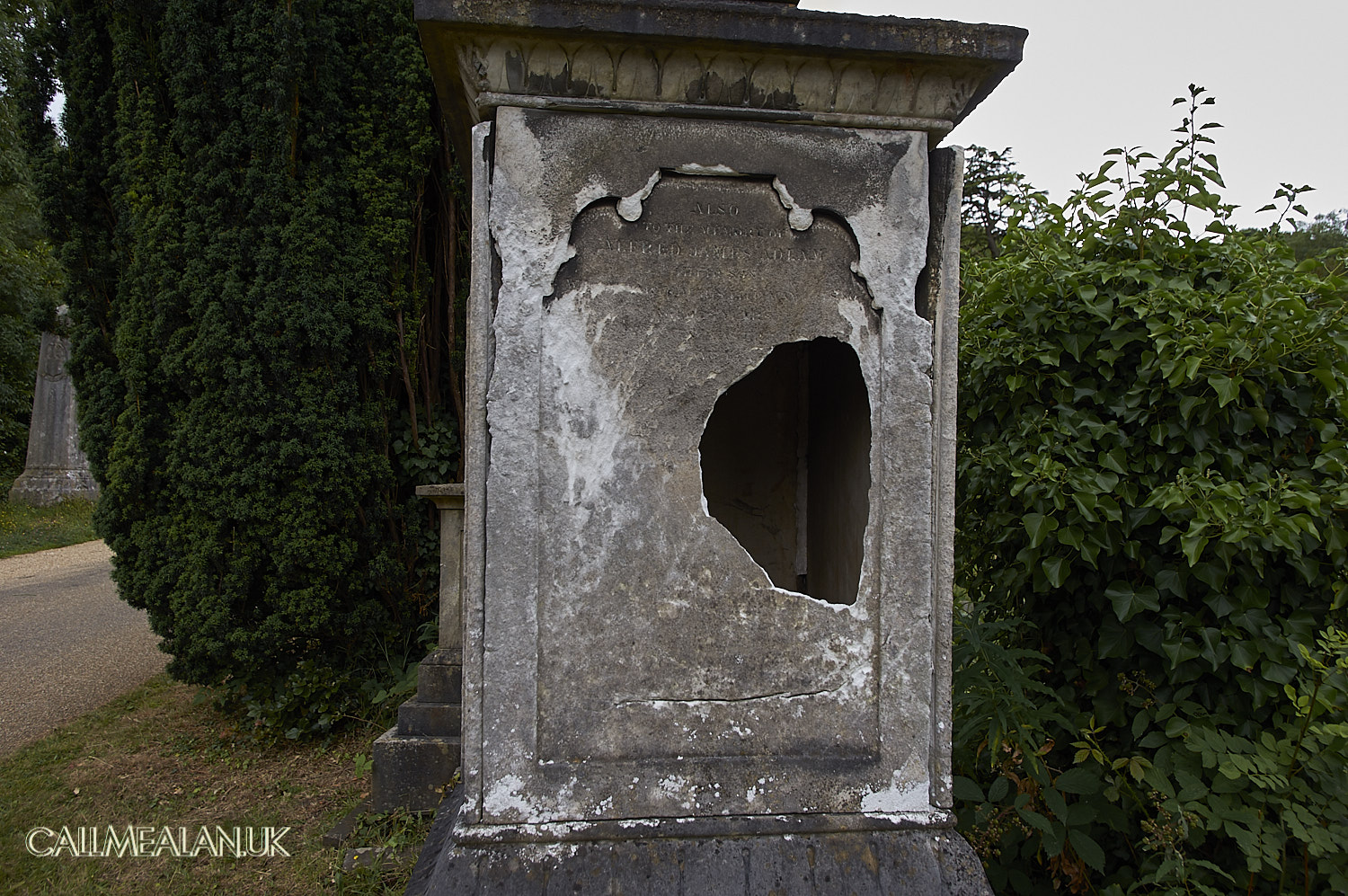 Time has worn a hole in this old monument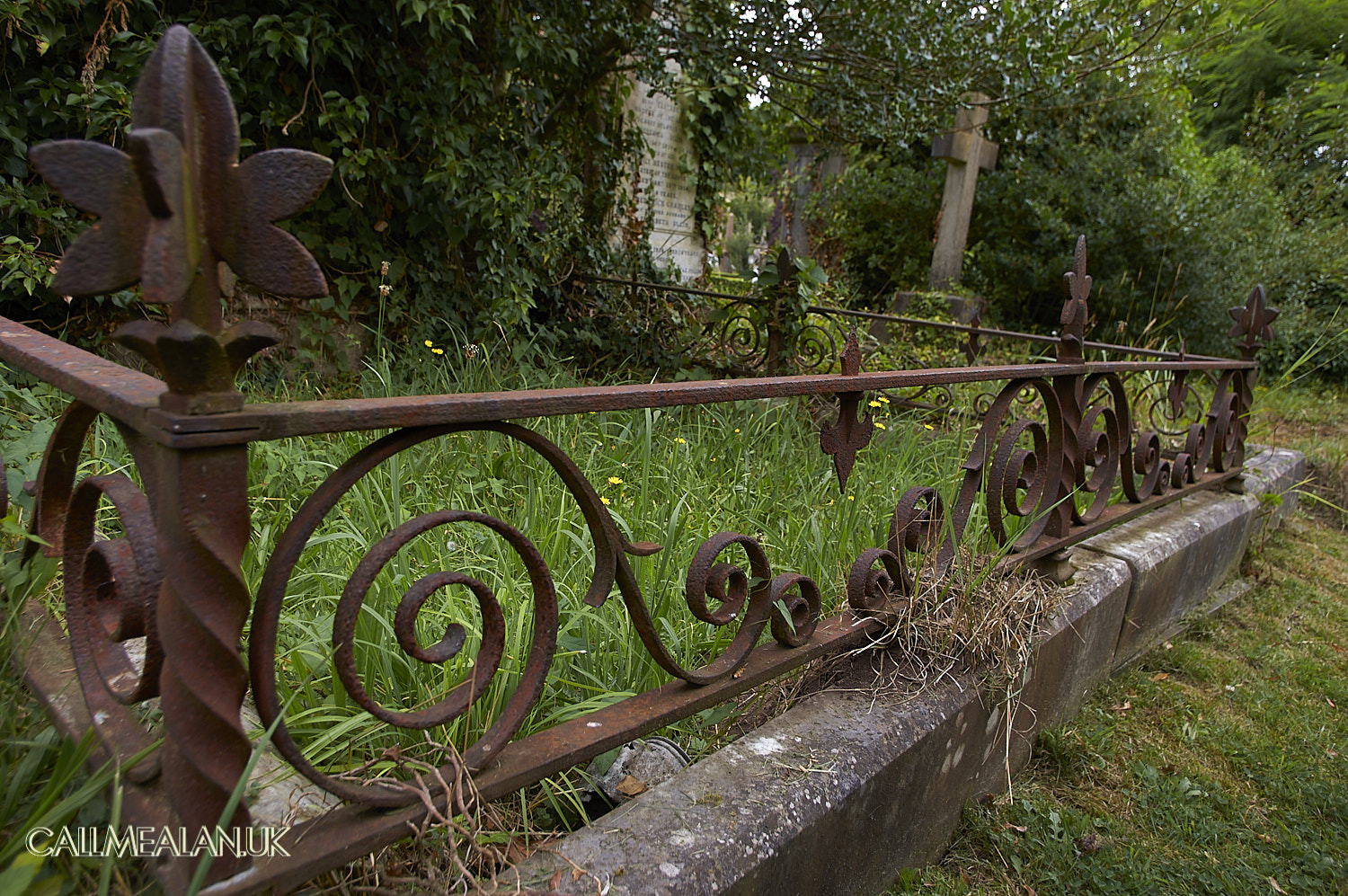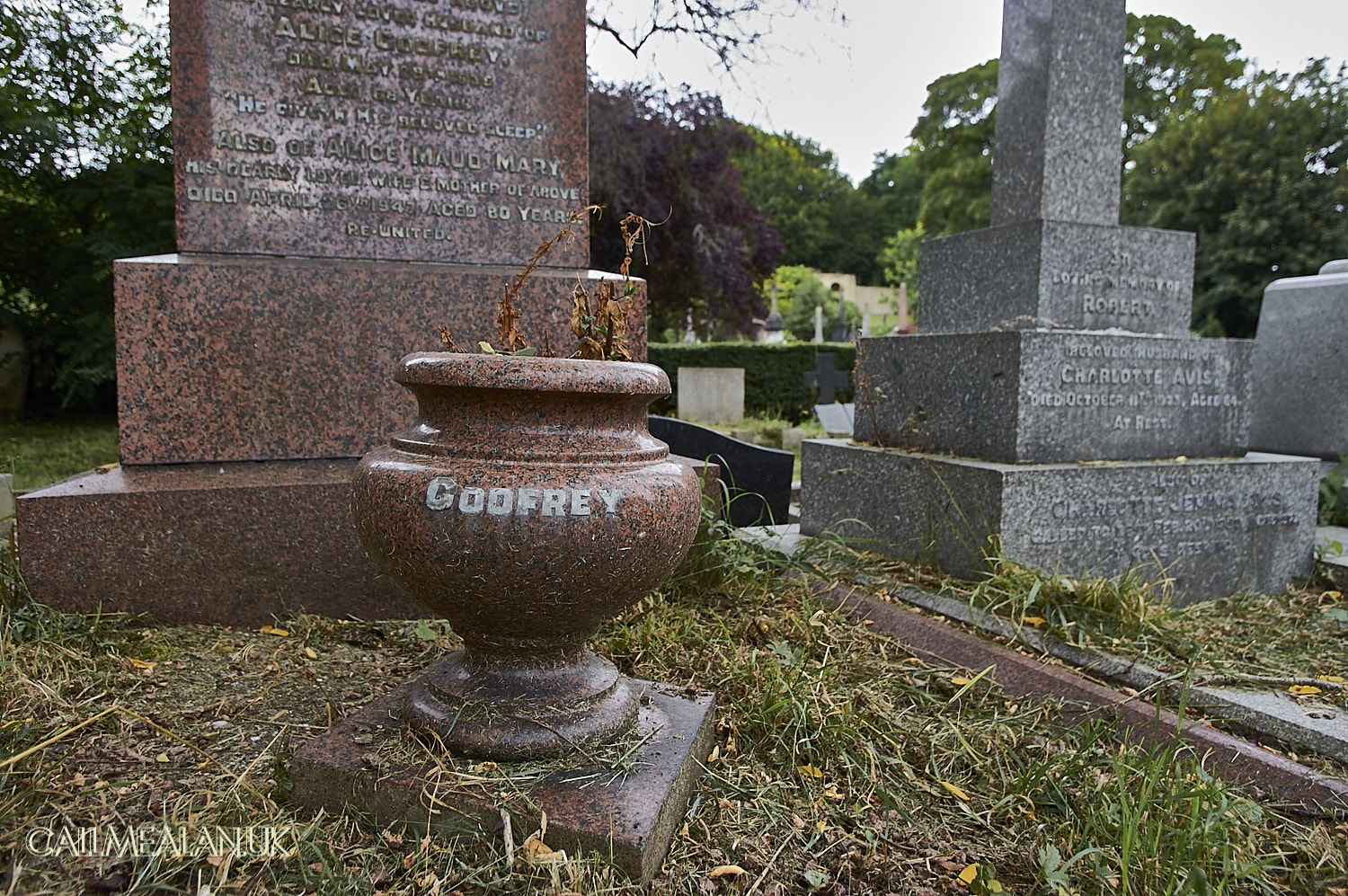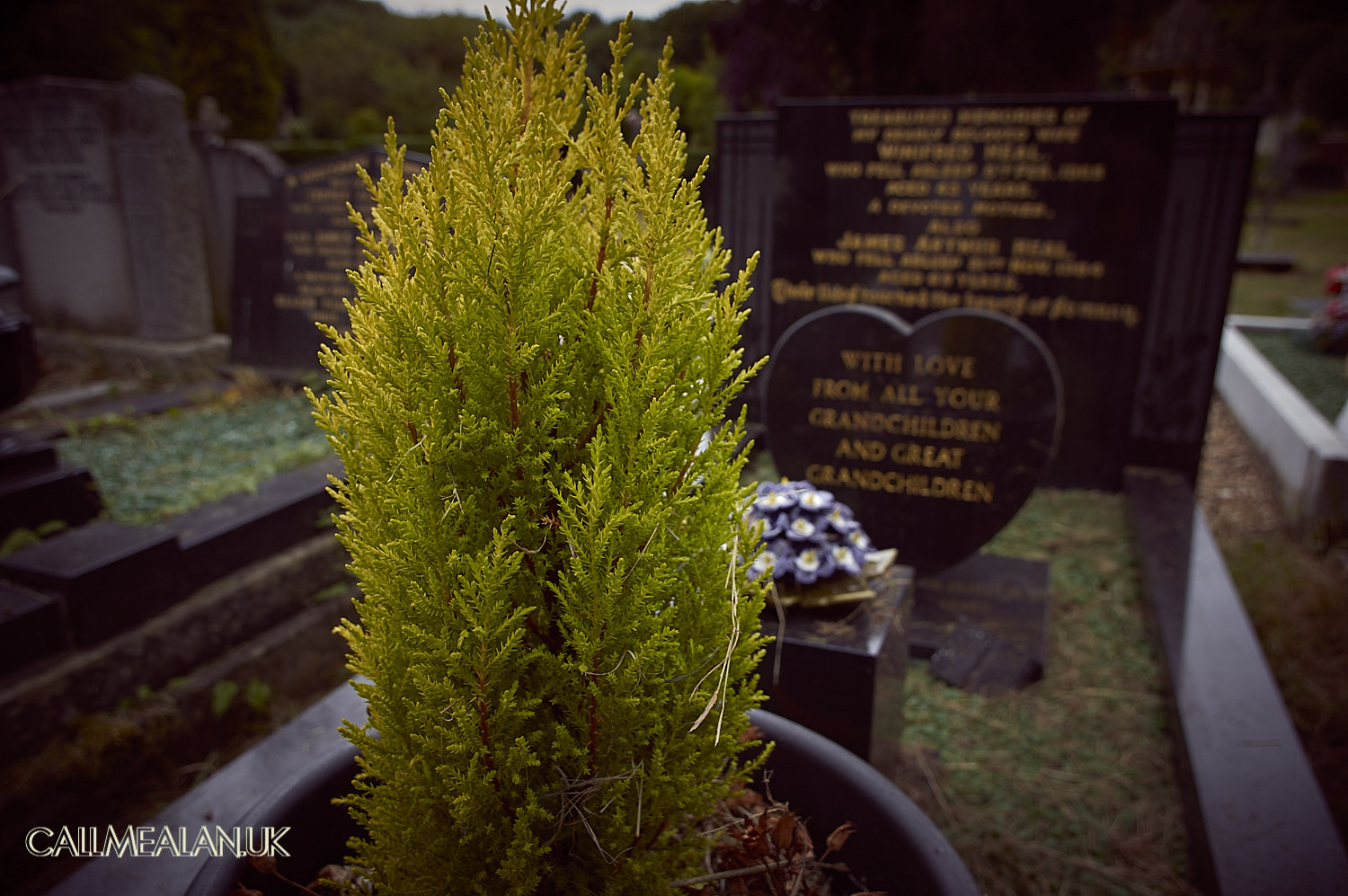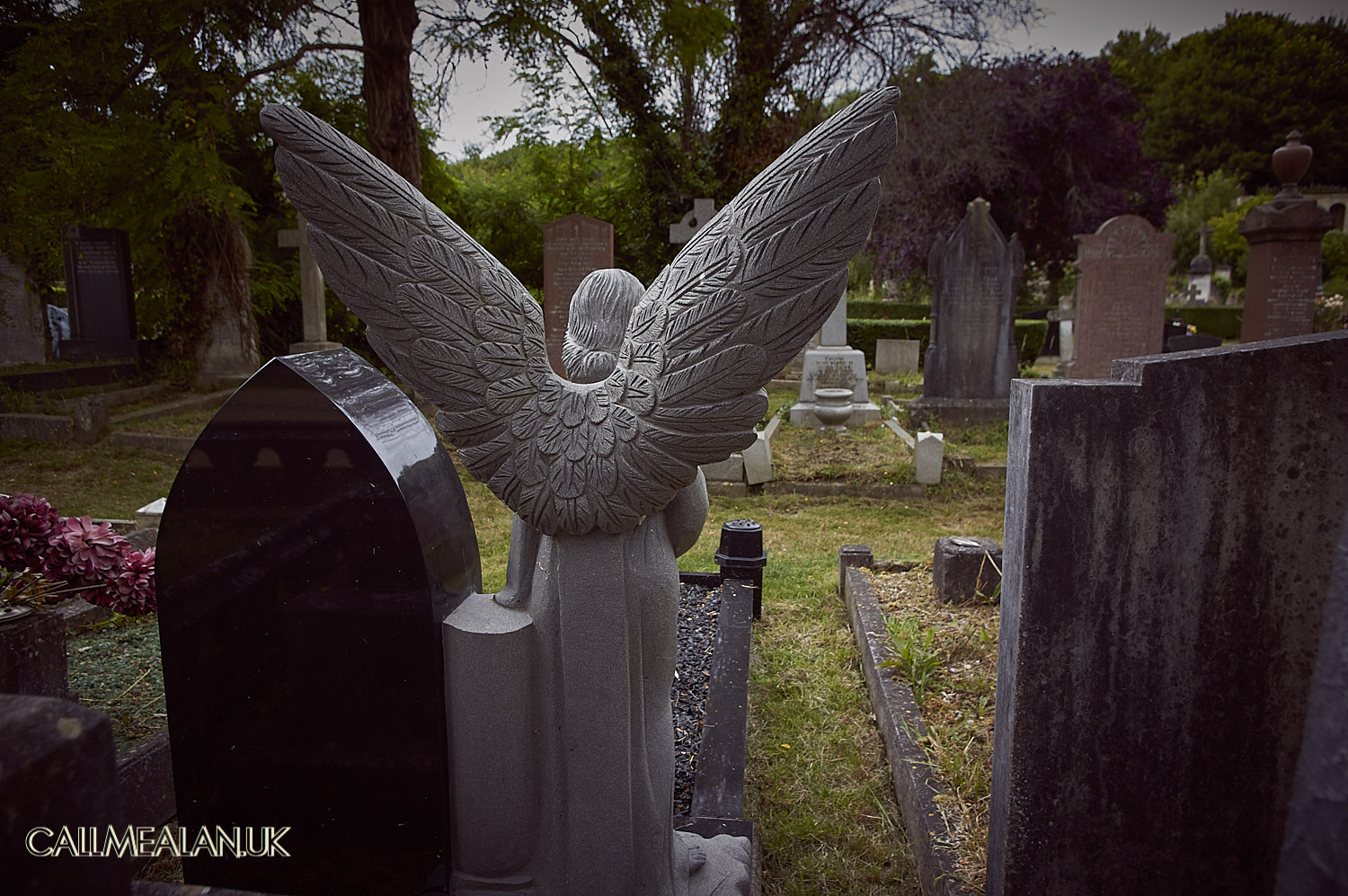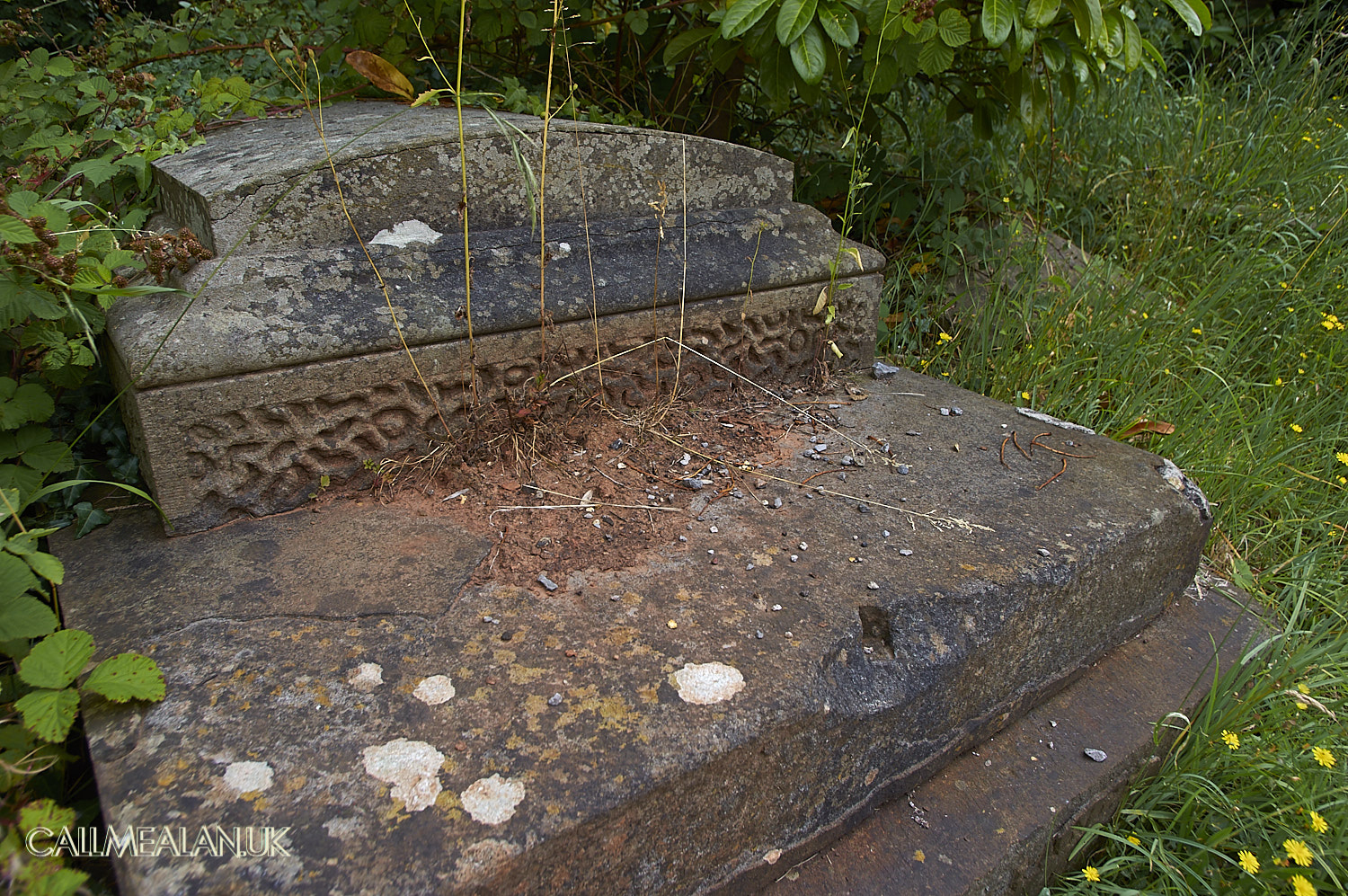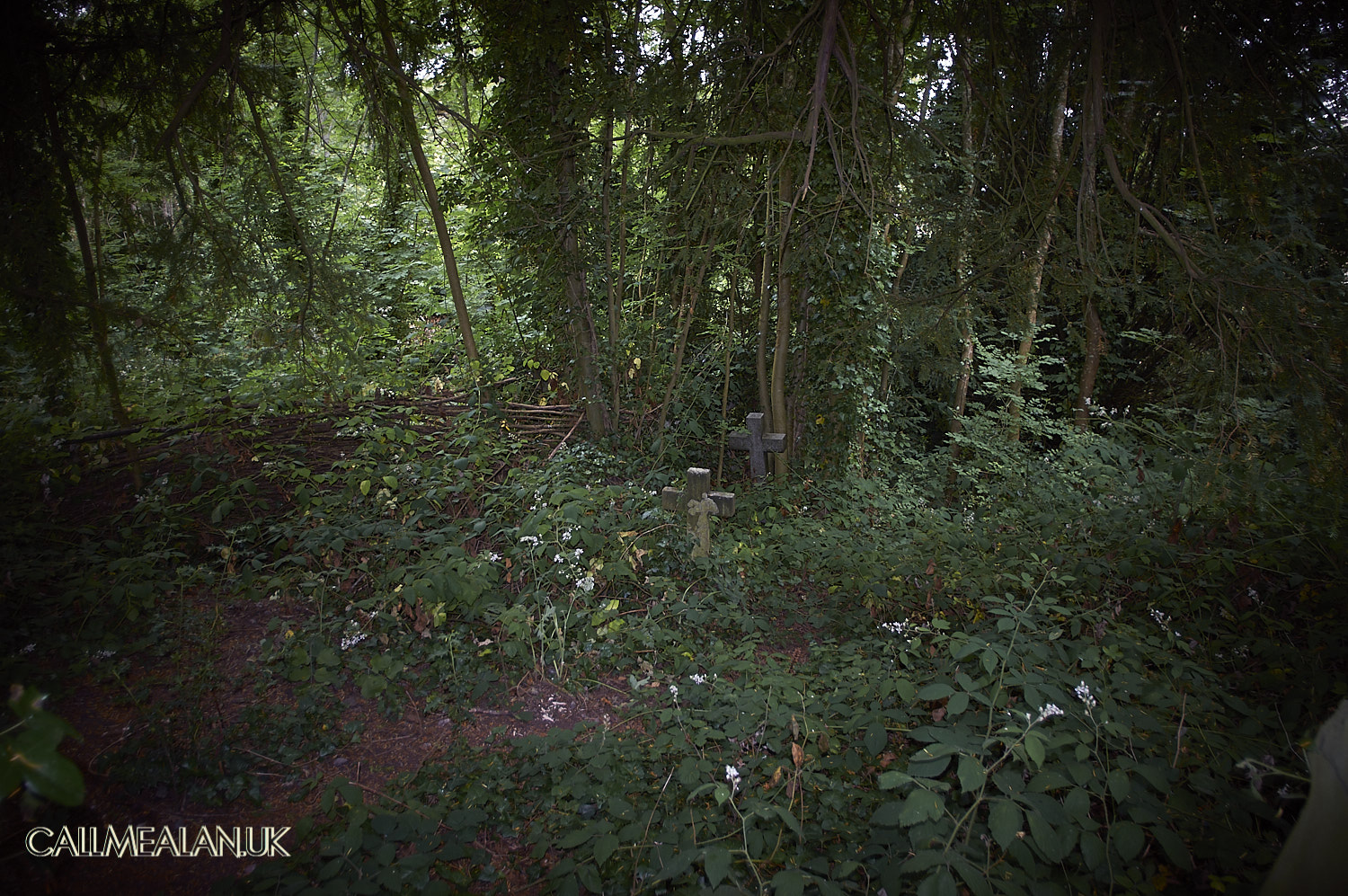 Down in the valley, and inaccessible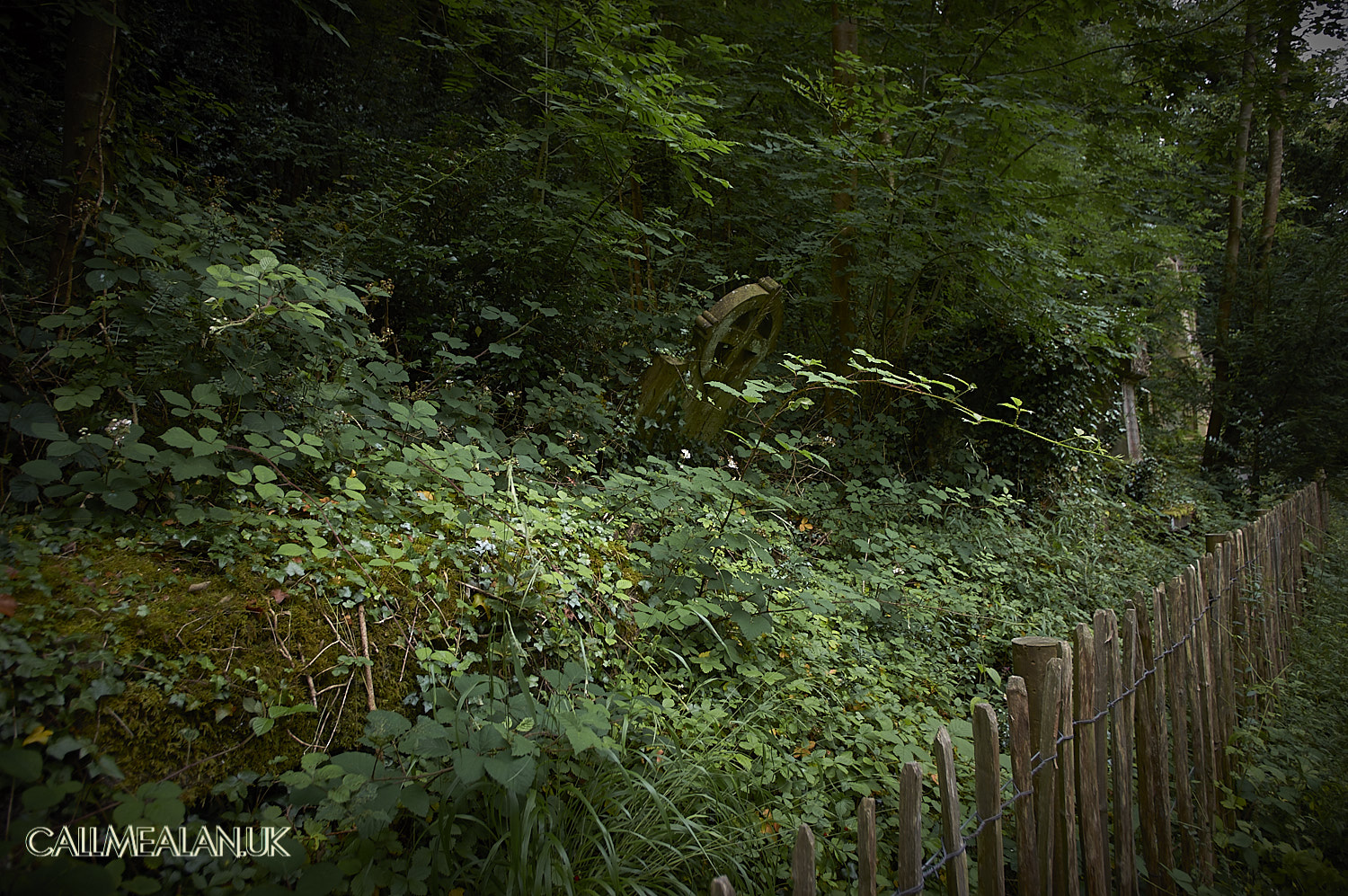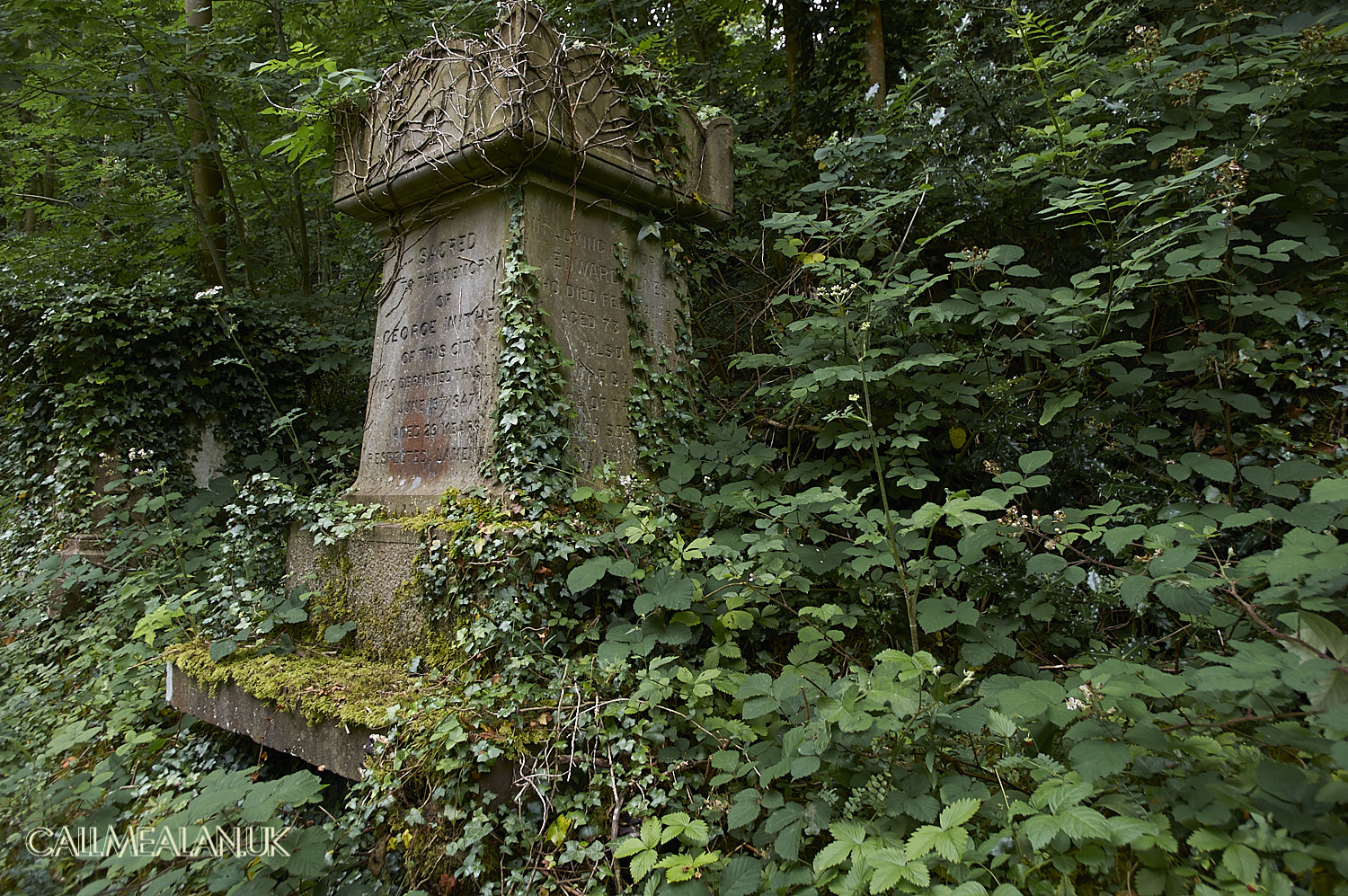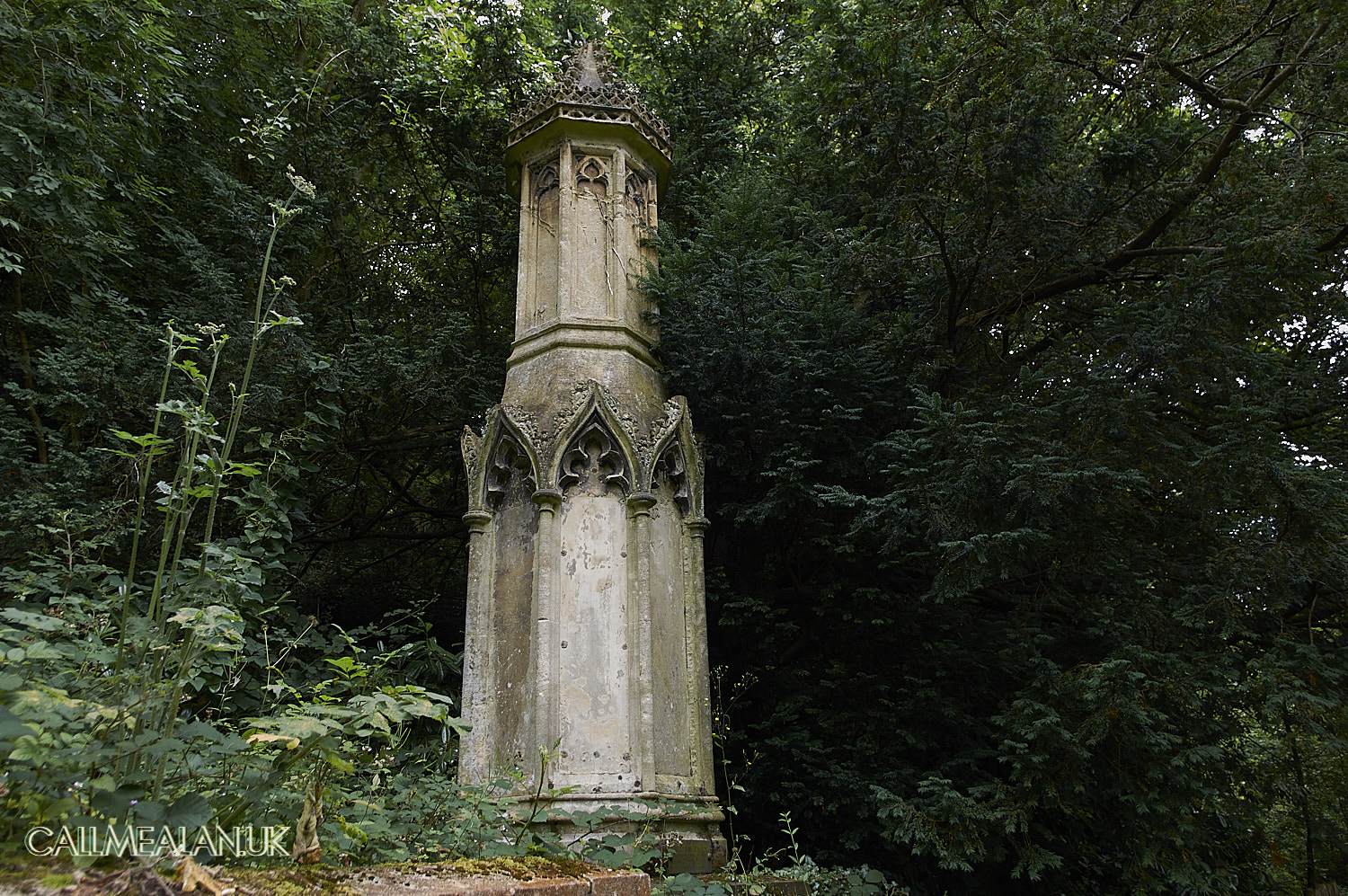 Return to the catalog to see part two