CallMeAlan.uk
Hungerford Cemetery
West of London, heading towards Marlborough and other west-country places you'll find Hungerford. You may have heard of Hungerford - it was the scene of a series of random shootings on 19 August 1987, when Michael Robert Ryan, an unemployed antique dealer and handyman, fatally shot 16 people including a police officer, before taking his own life.
As well as a rather lovely church, which seems impossible to visit since there's nowhere to park, Hungerford offers its little cemetery for our pleasure. I visited on a very bright and sunny, though cold and windy, day in February, equipped with my Pentax K-1 and my favourite lens, the Samyang f/2.8 14mm ED. At a focal length of 14mm it's classed as ultra-wide, and of course the full-frame format of the K-1 records every one of those 14 millimetres. This is a comprehensive review of the lens.
You can't always use an ultra-wide for graveyards as there are usually houses around, and the ultra-wide unfailingly captures them - plus your own shadow if you're careless. But this cemetery has no visible residences, so we were OK on that point.
Pentax K-1. Samyang f/2.8 14mm ED ISO 640.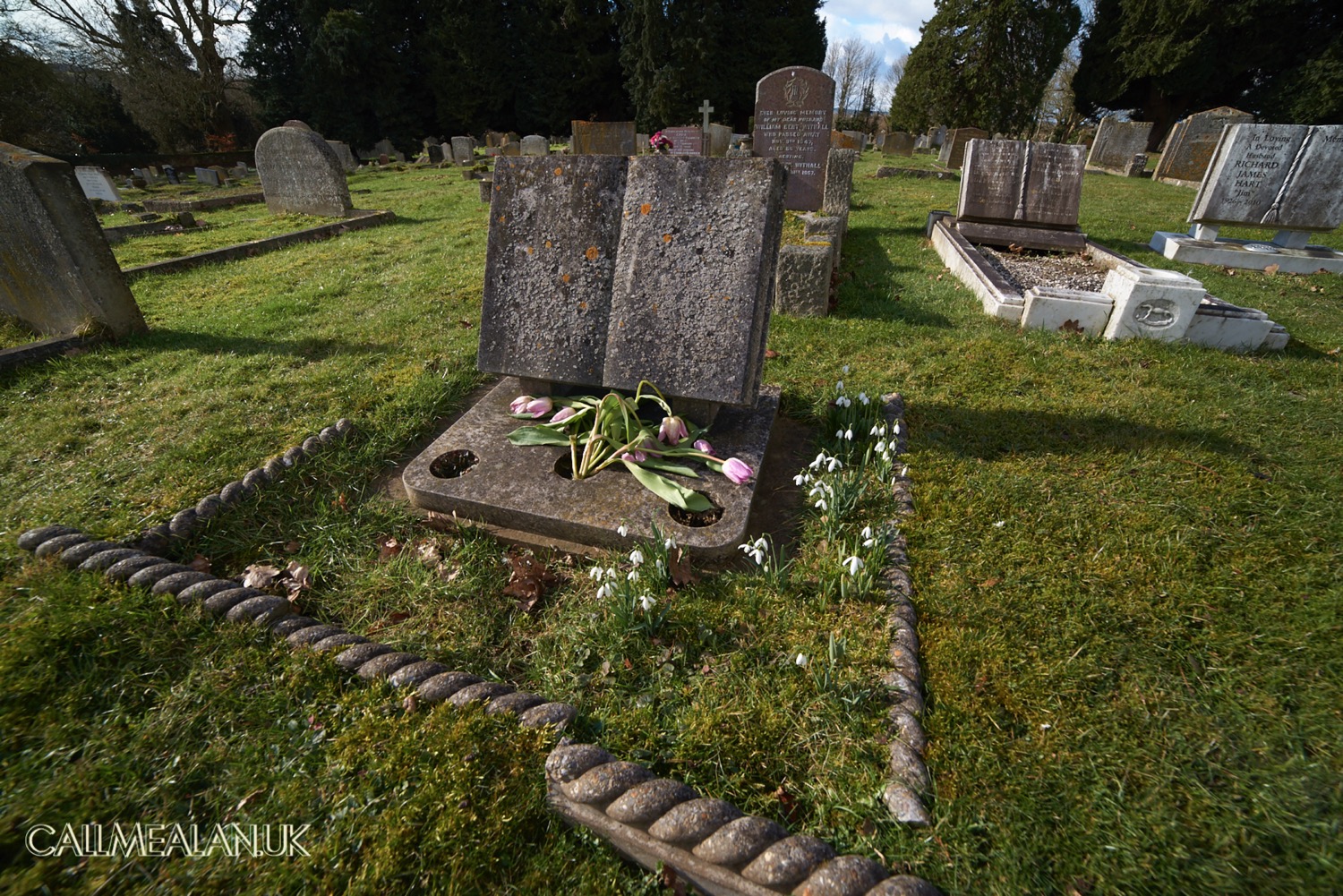 These tulips haven't survived comprehensive overnight frosts.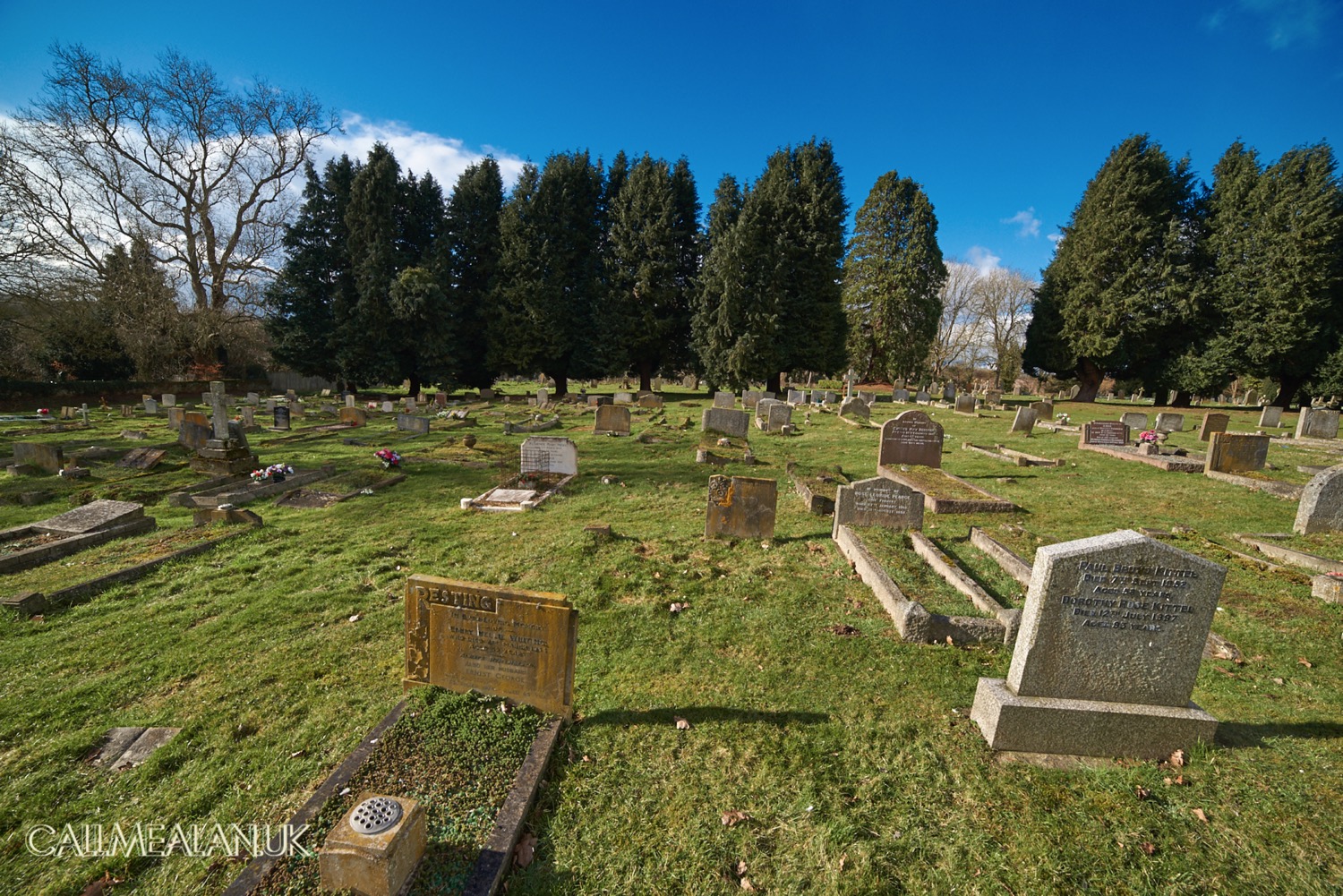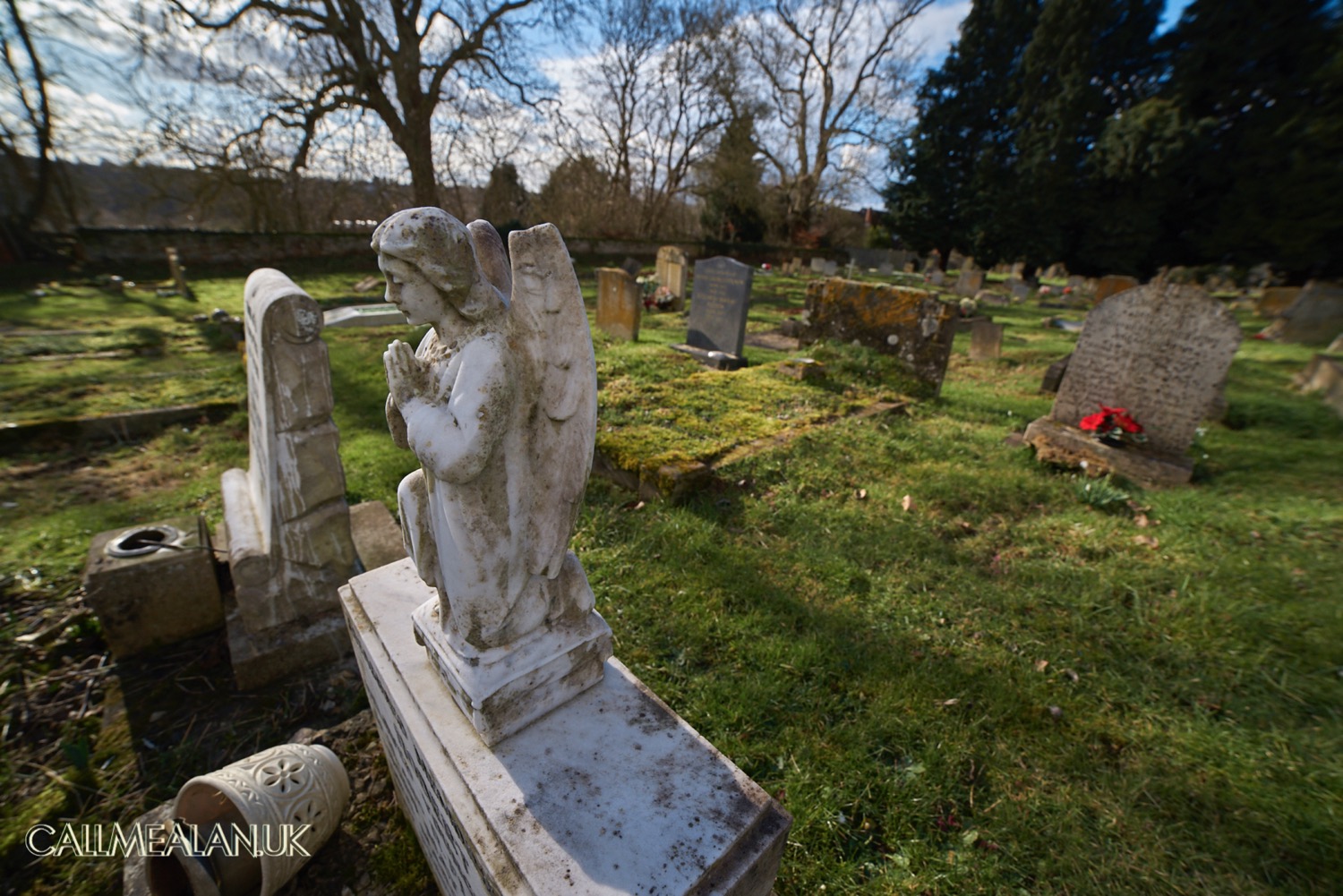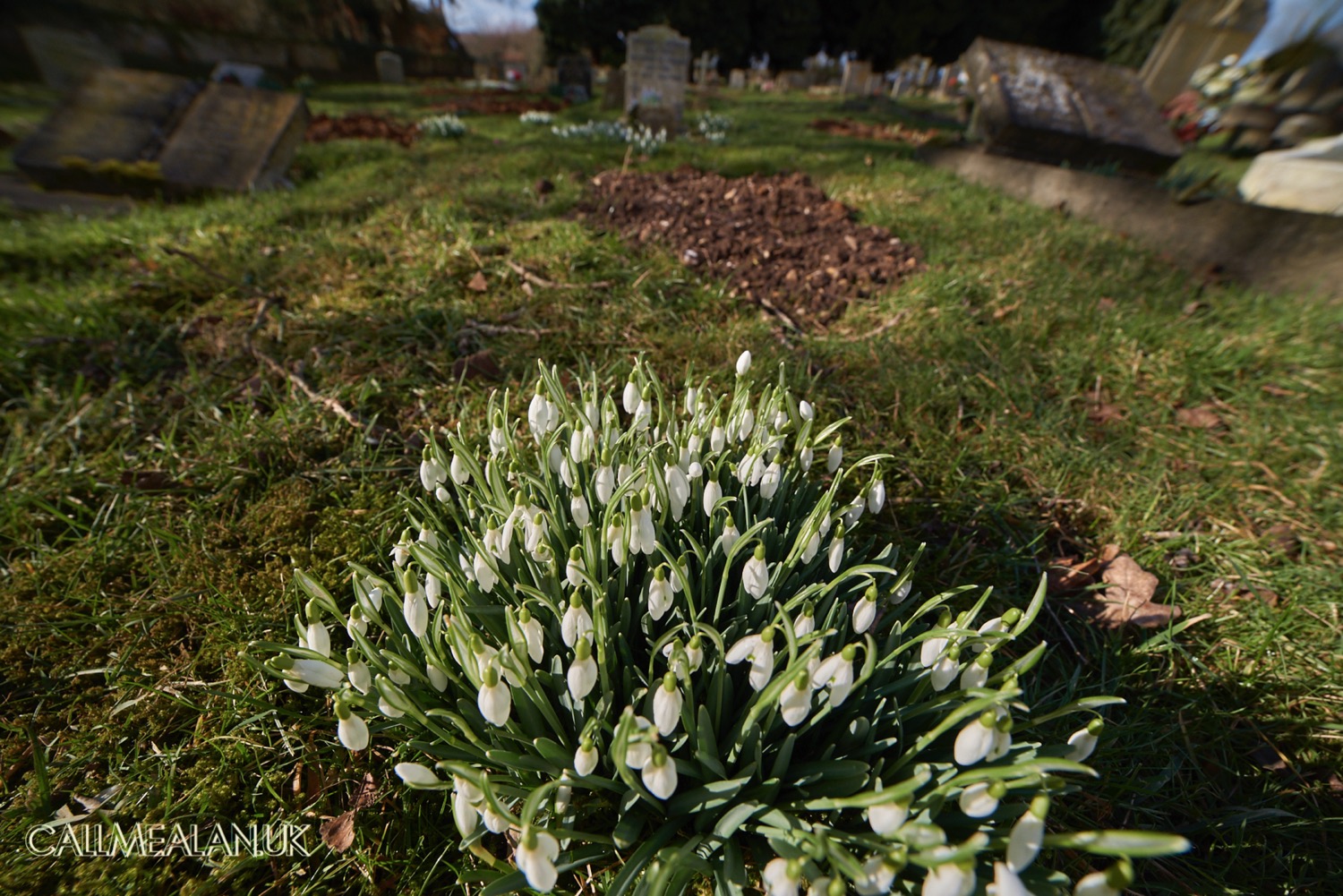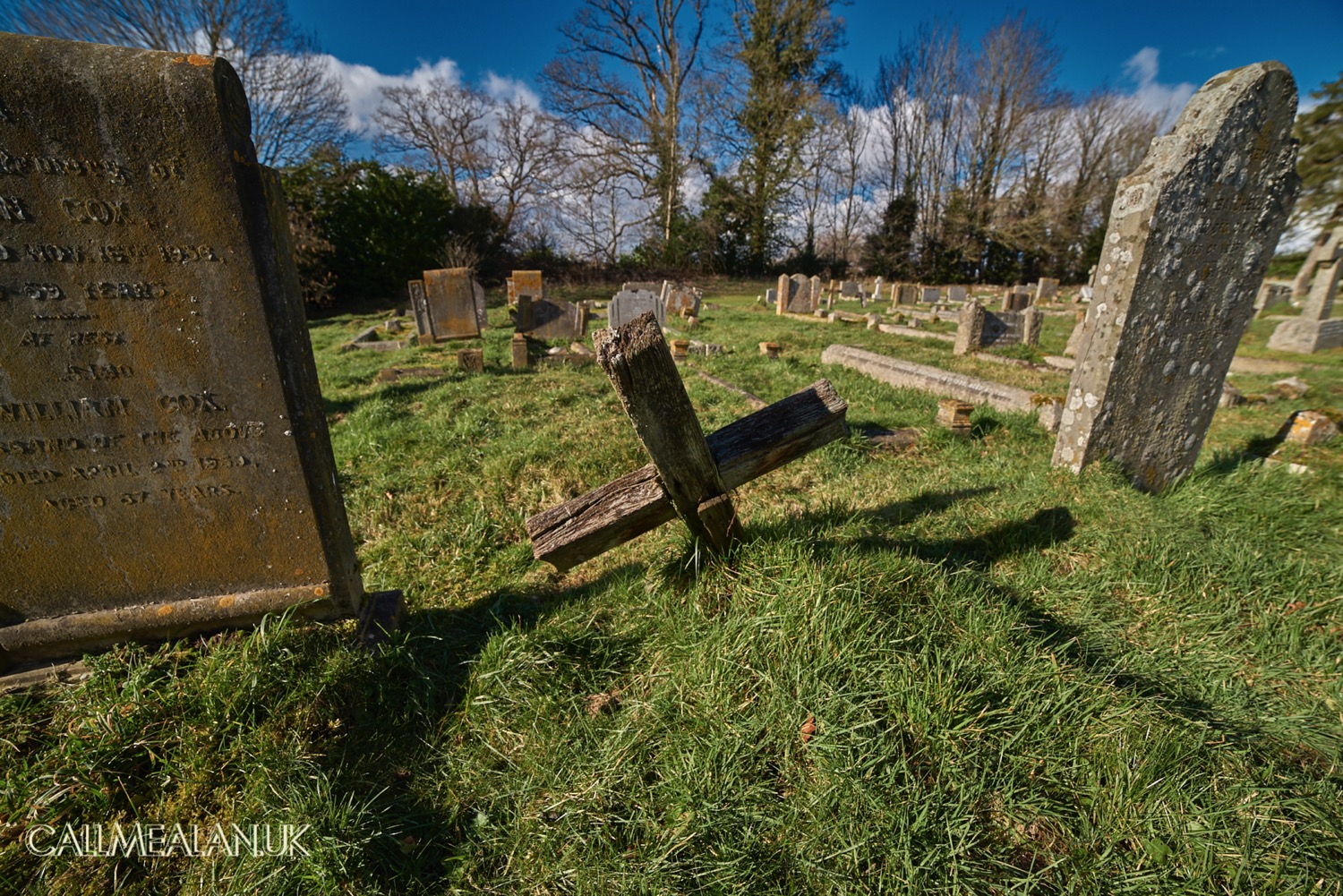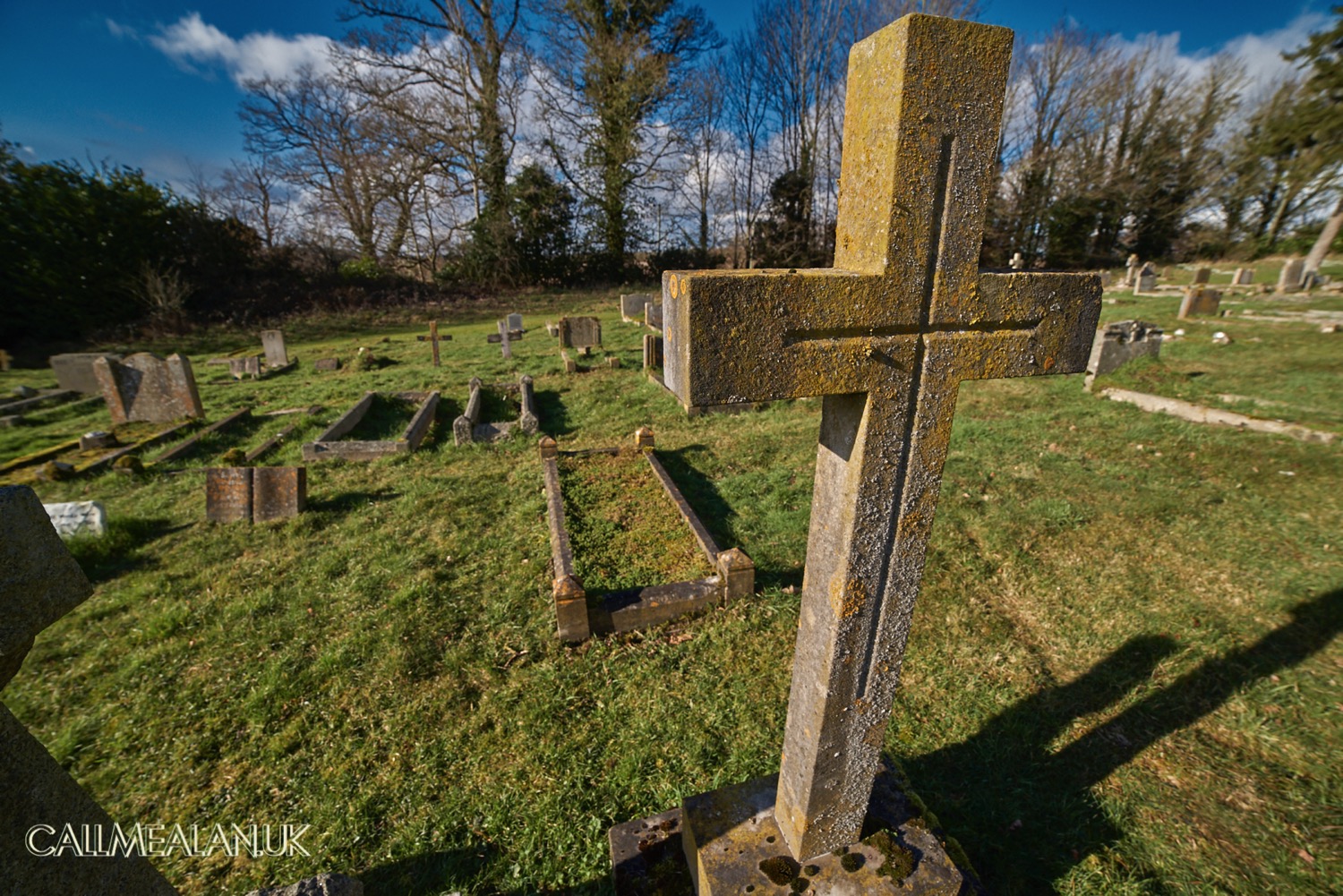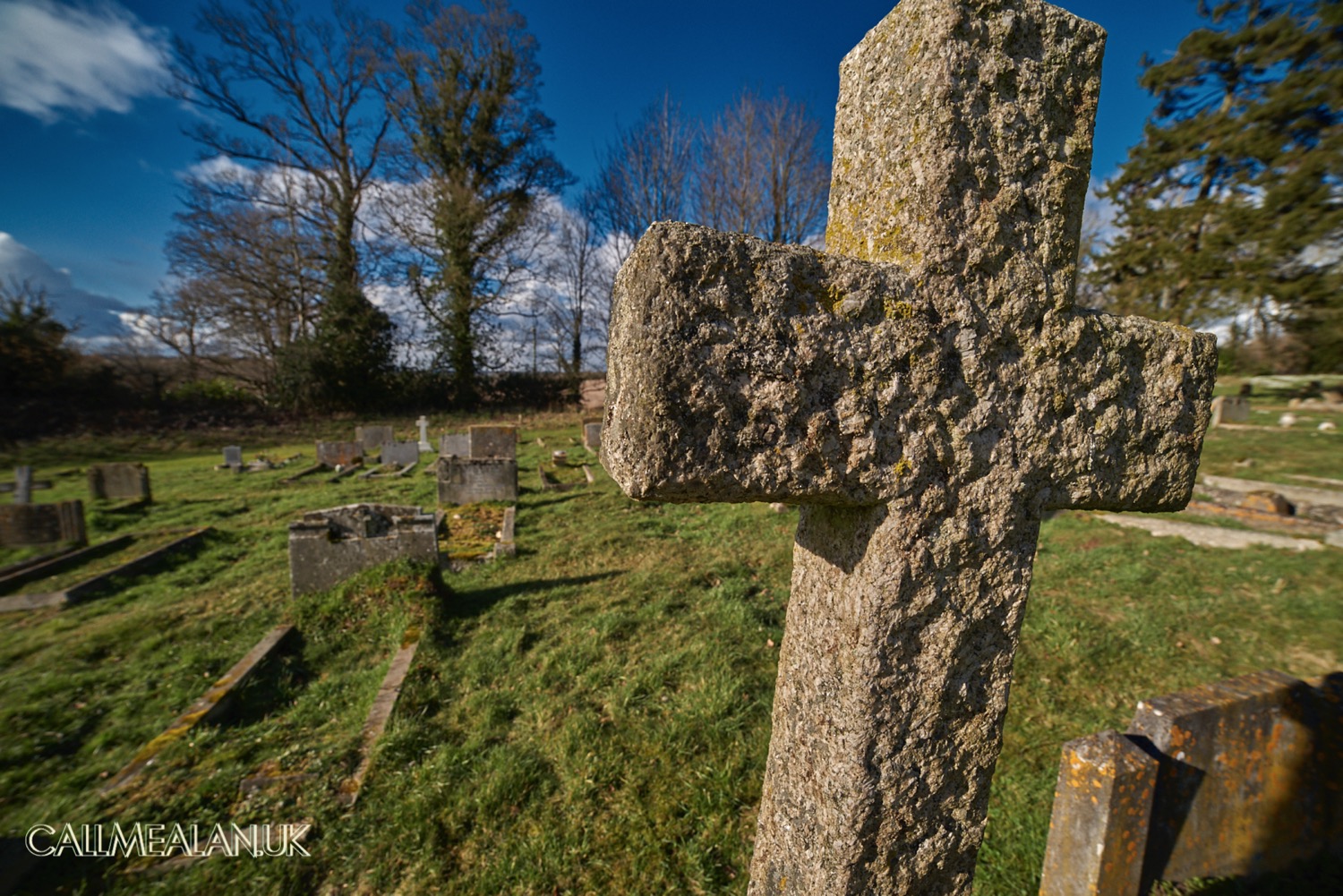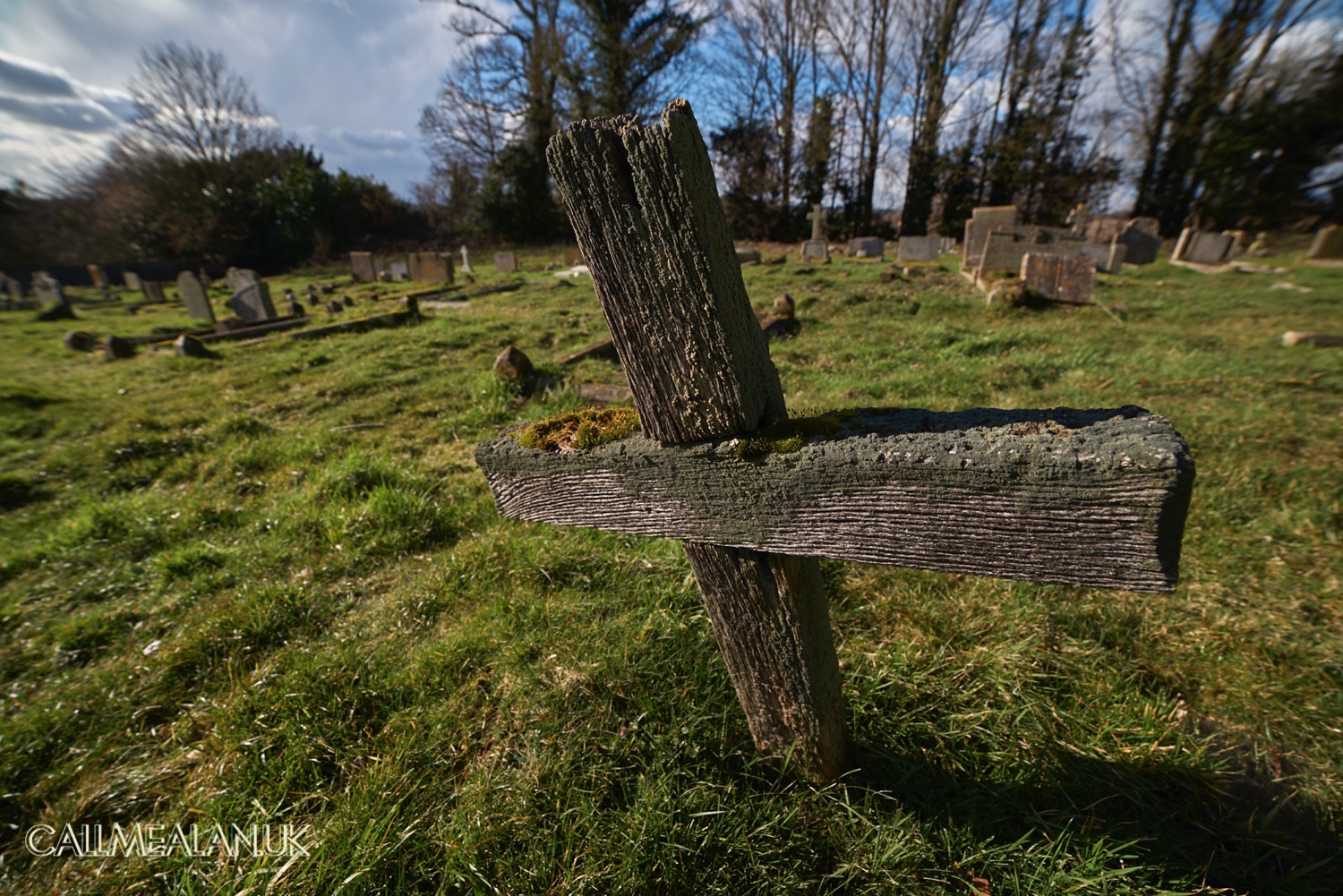 There's something really pleasing about an old wooden cross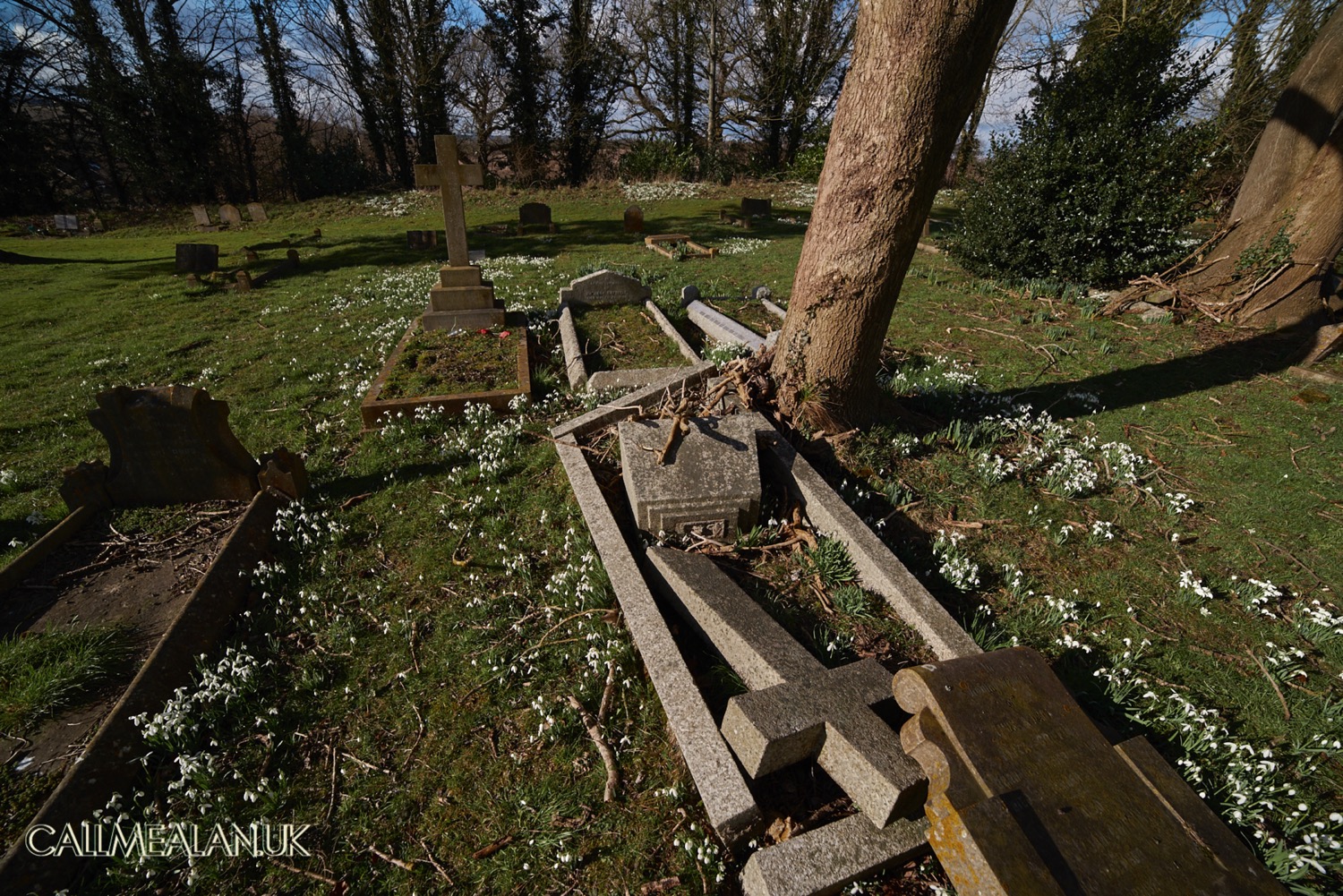 The tree is winning this battle for ground supremacy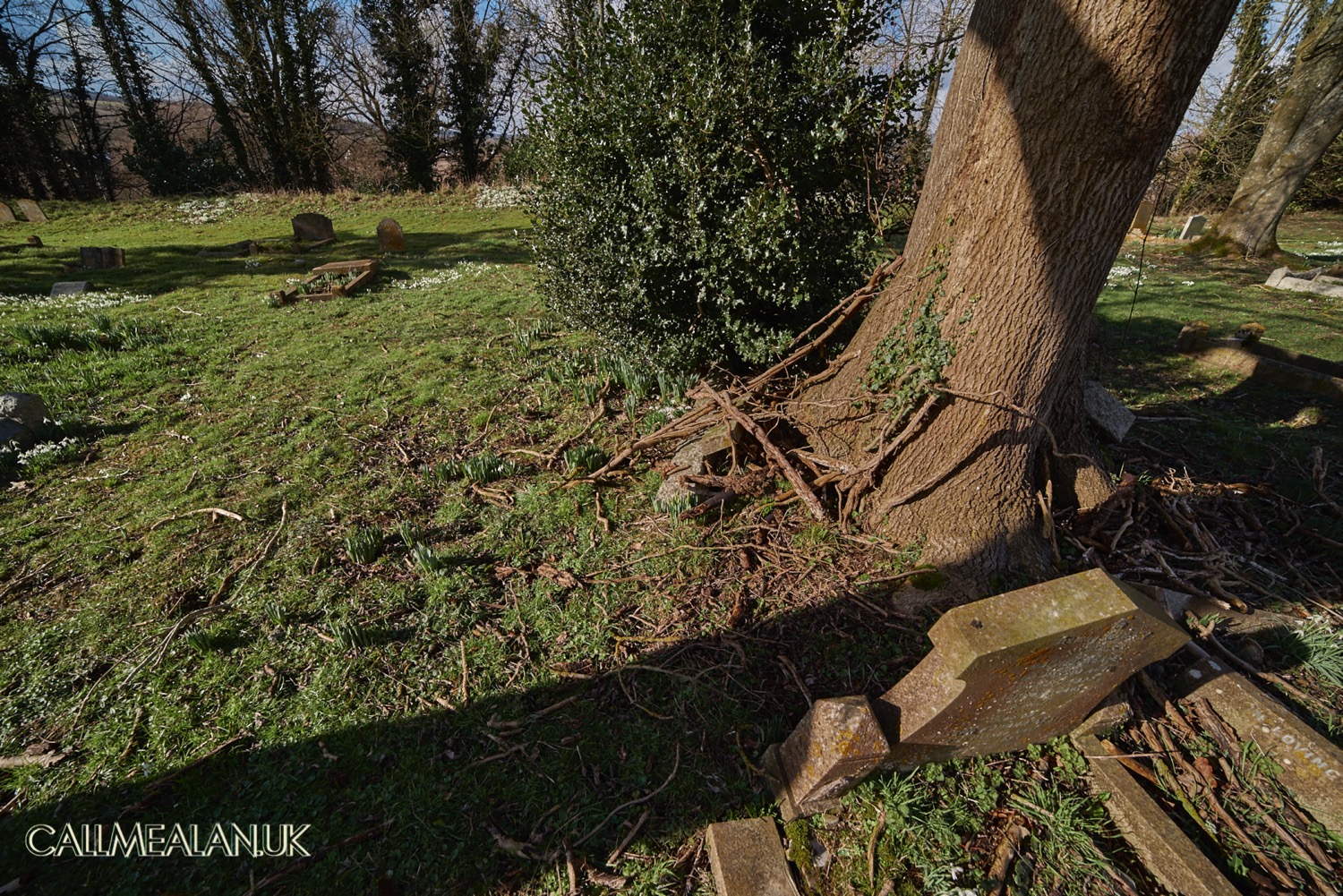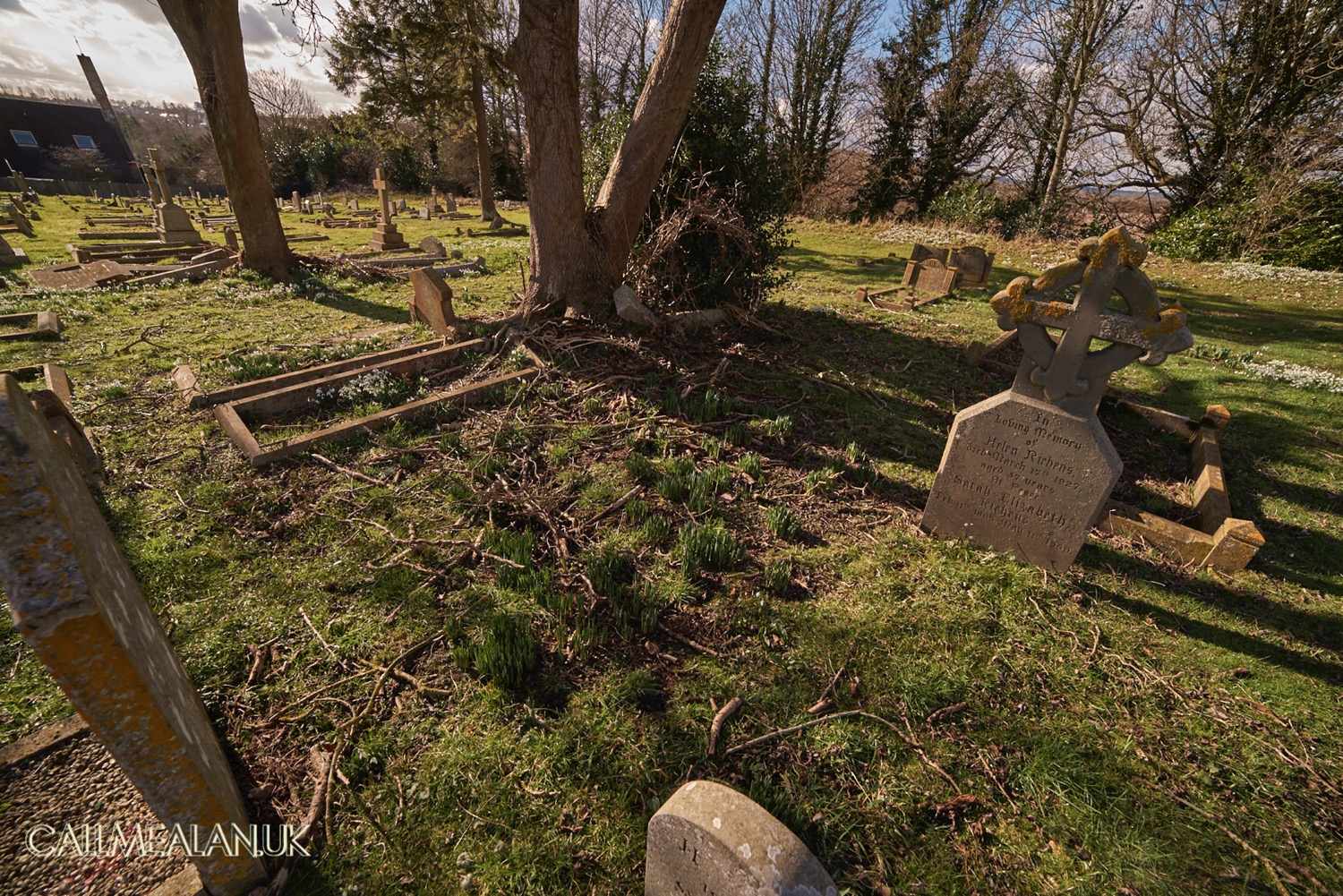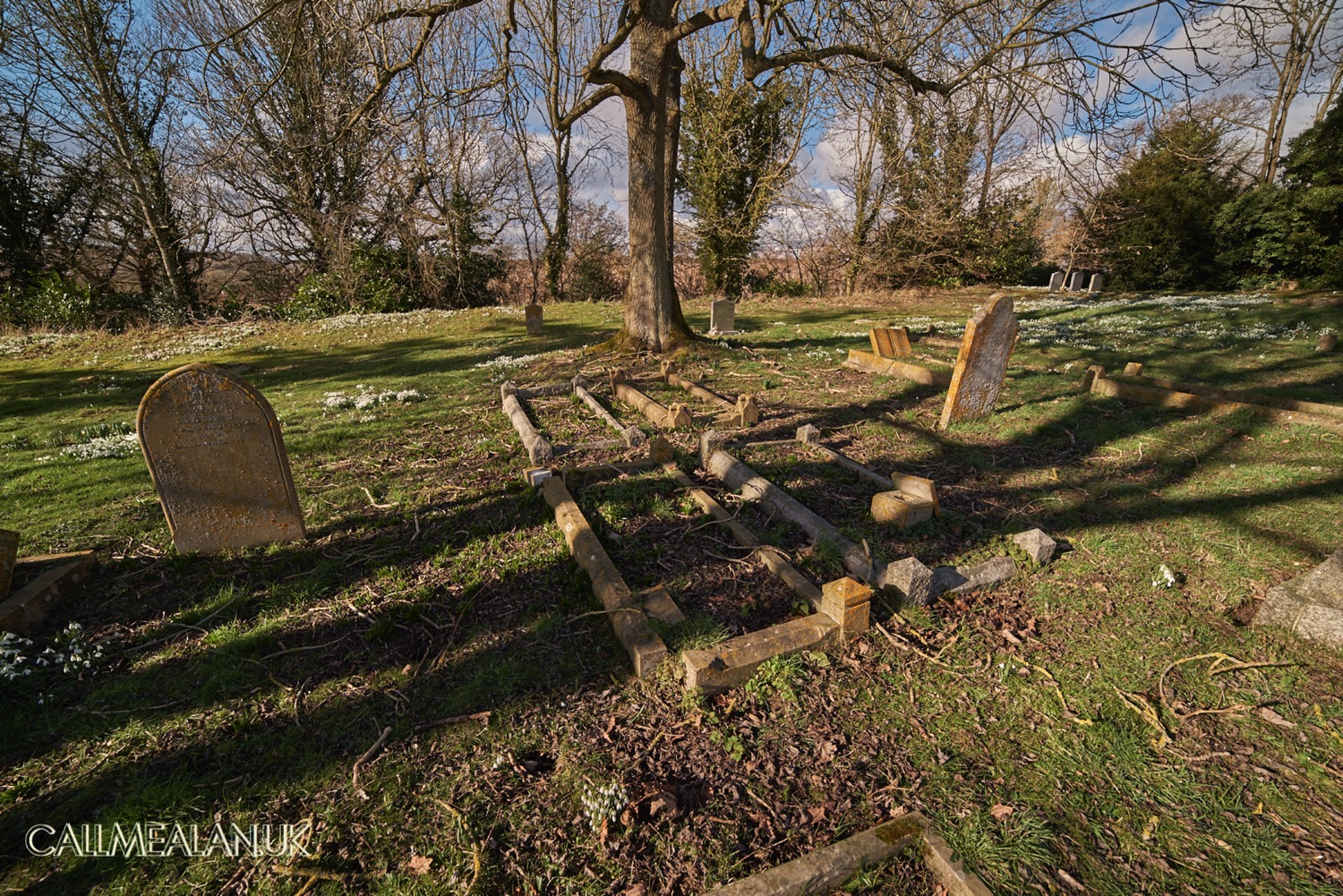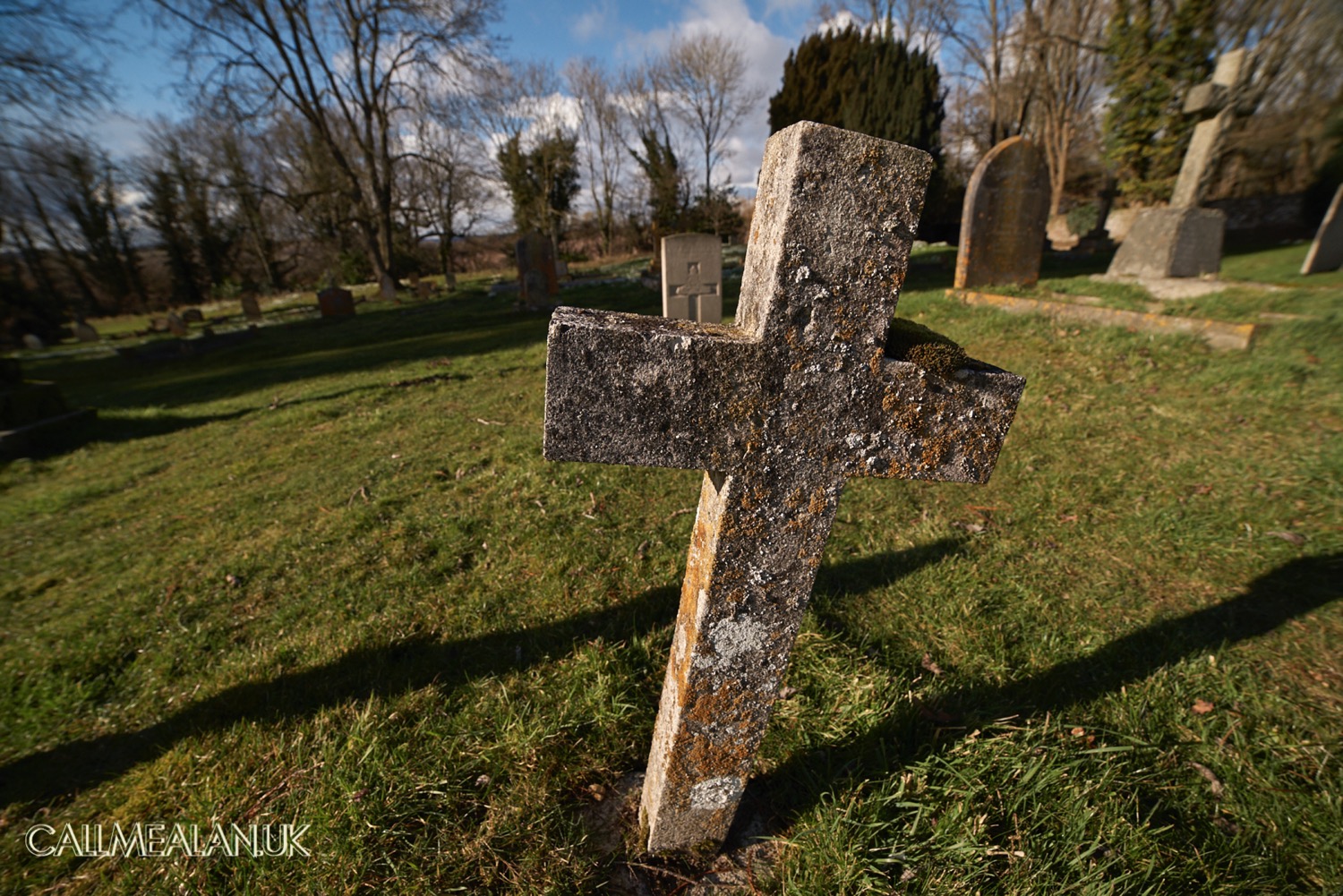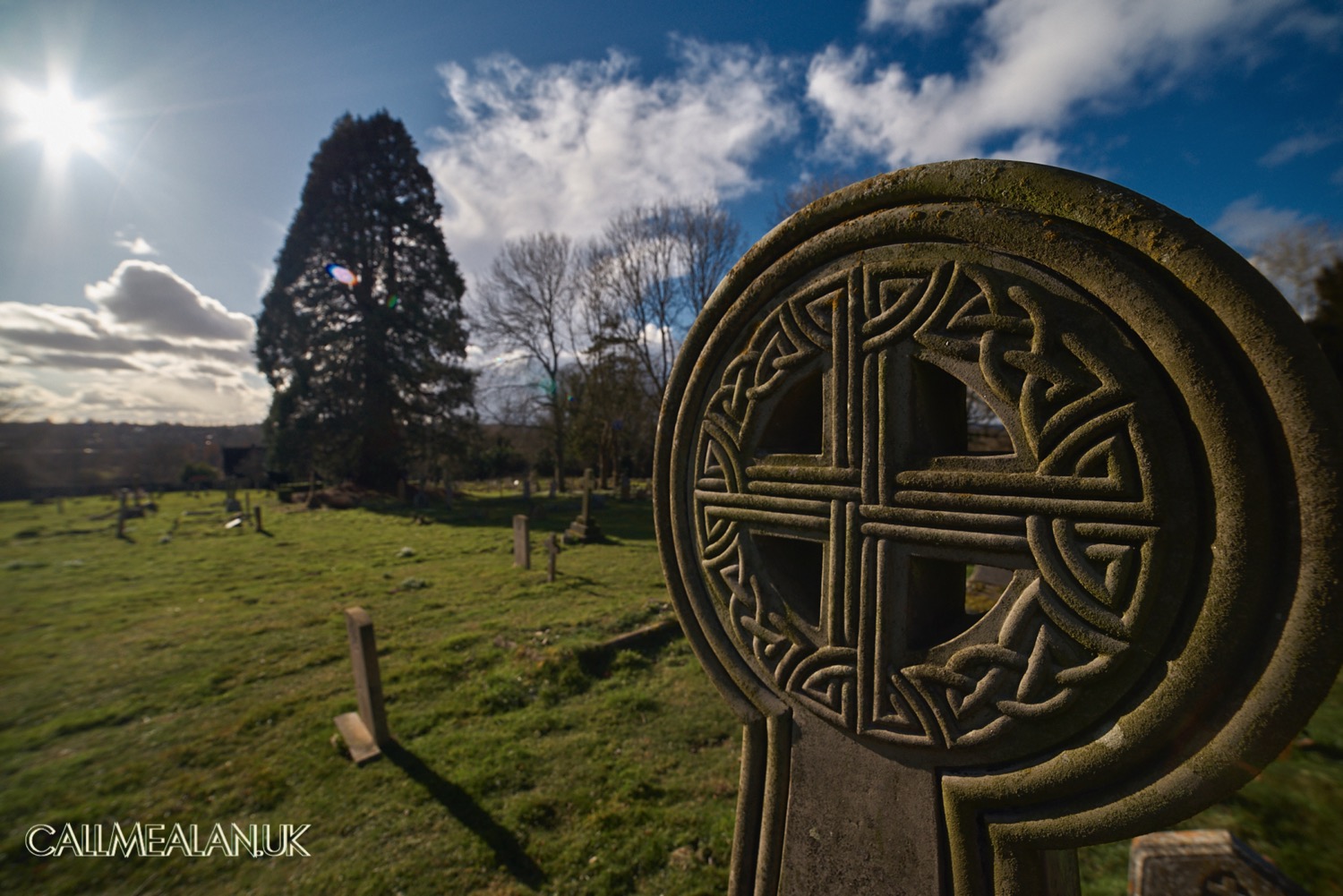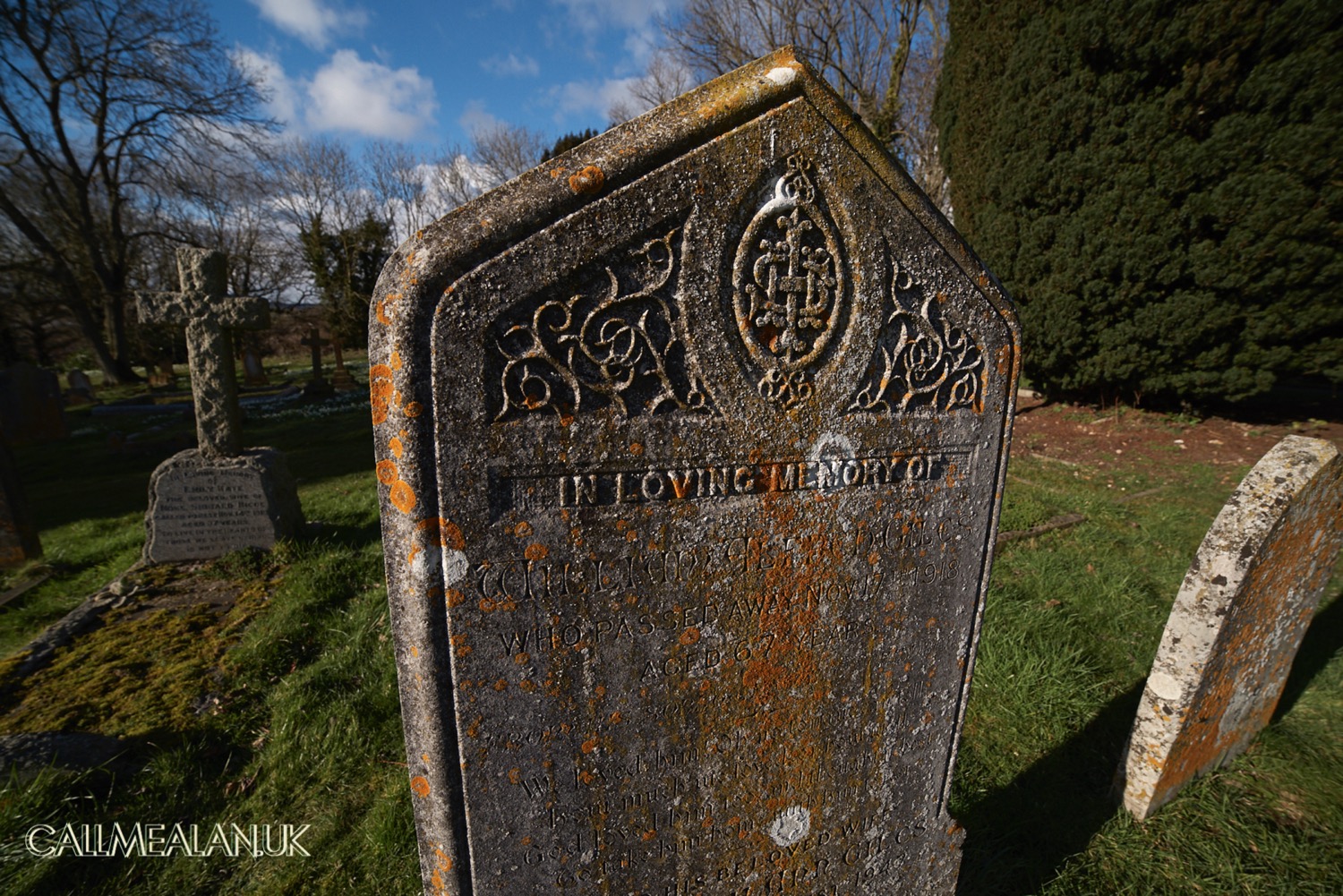 A beautiful combination of multi-coloured lichens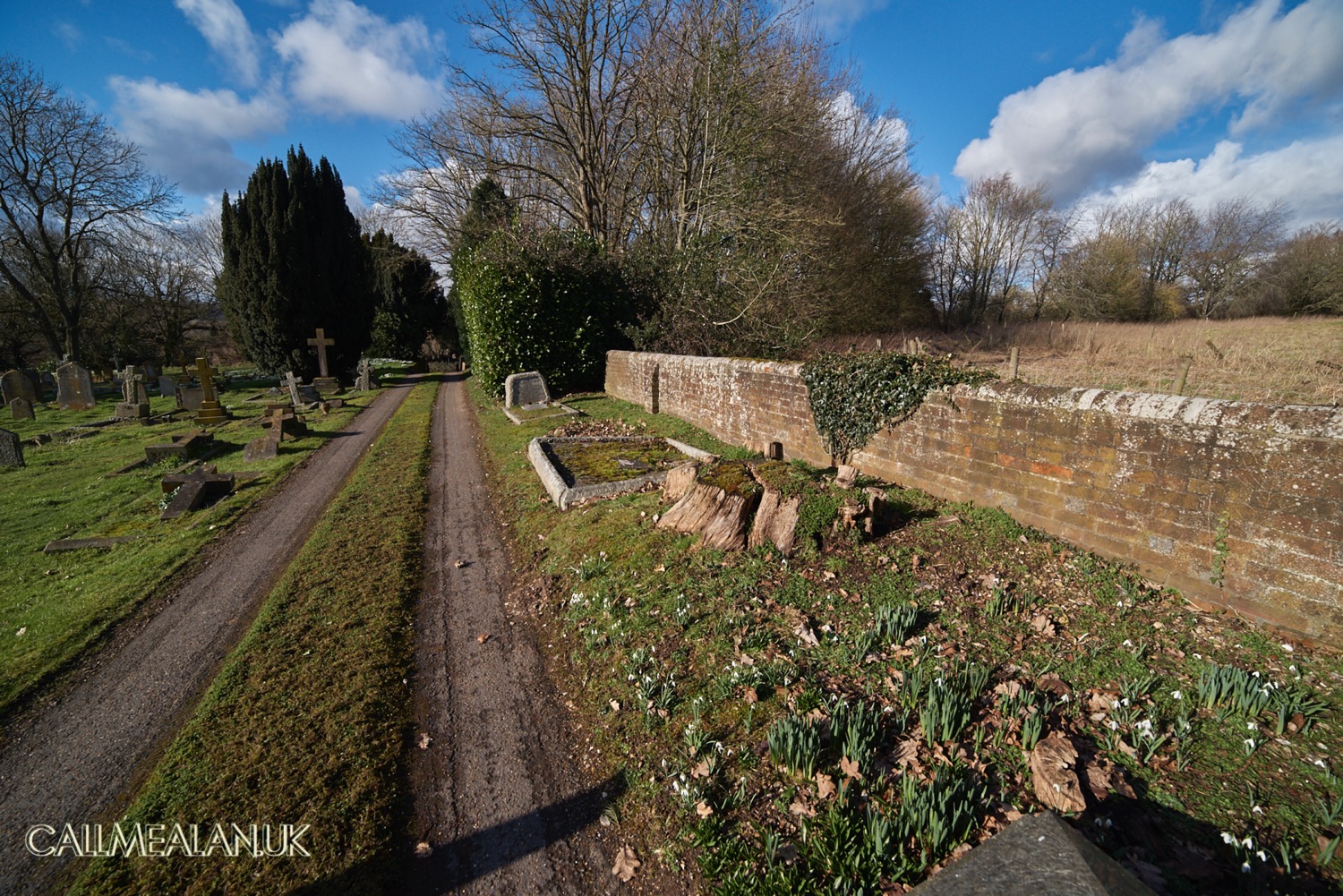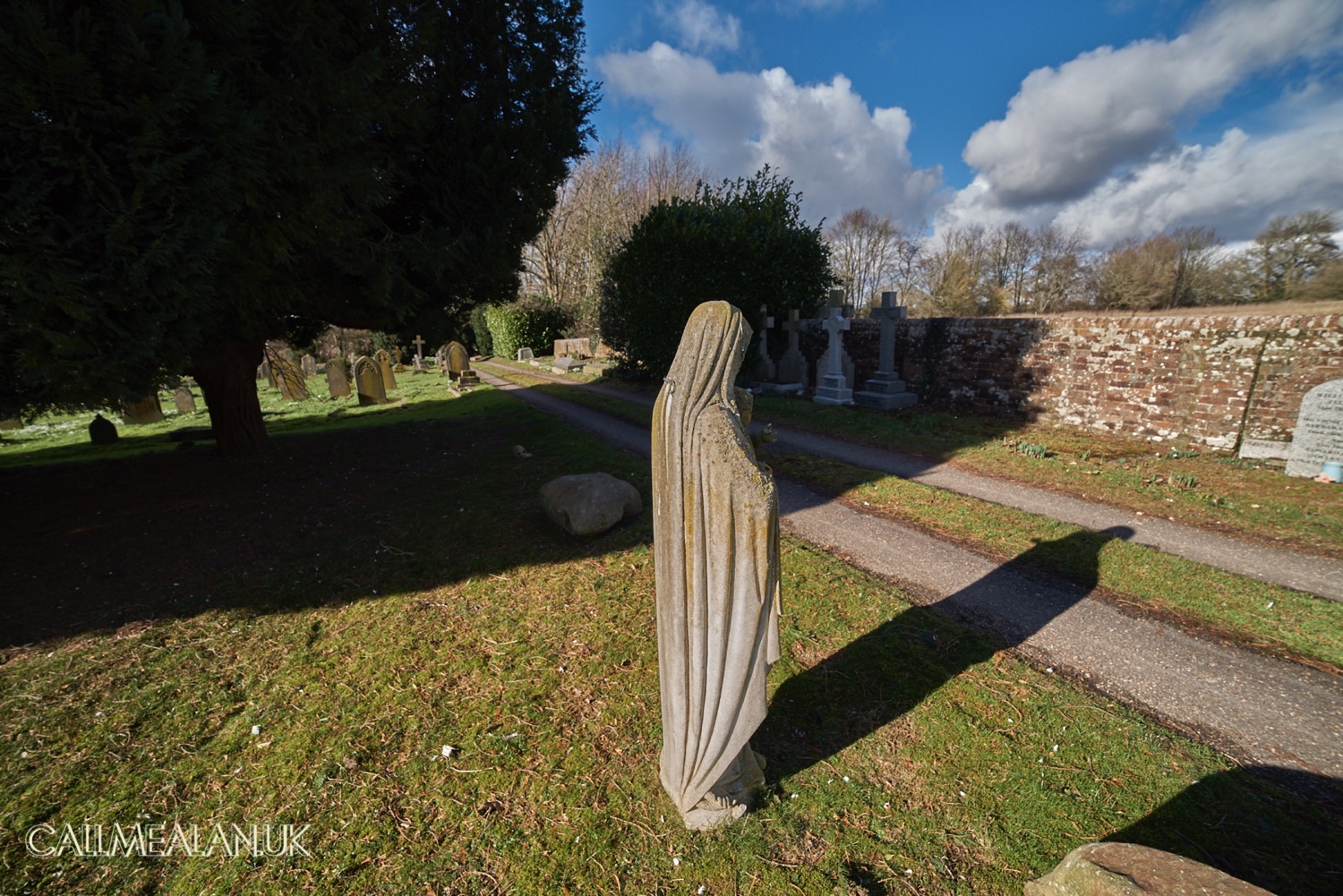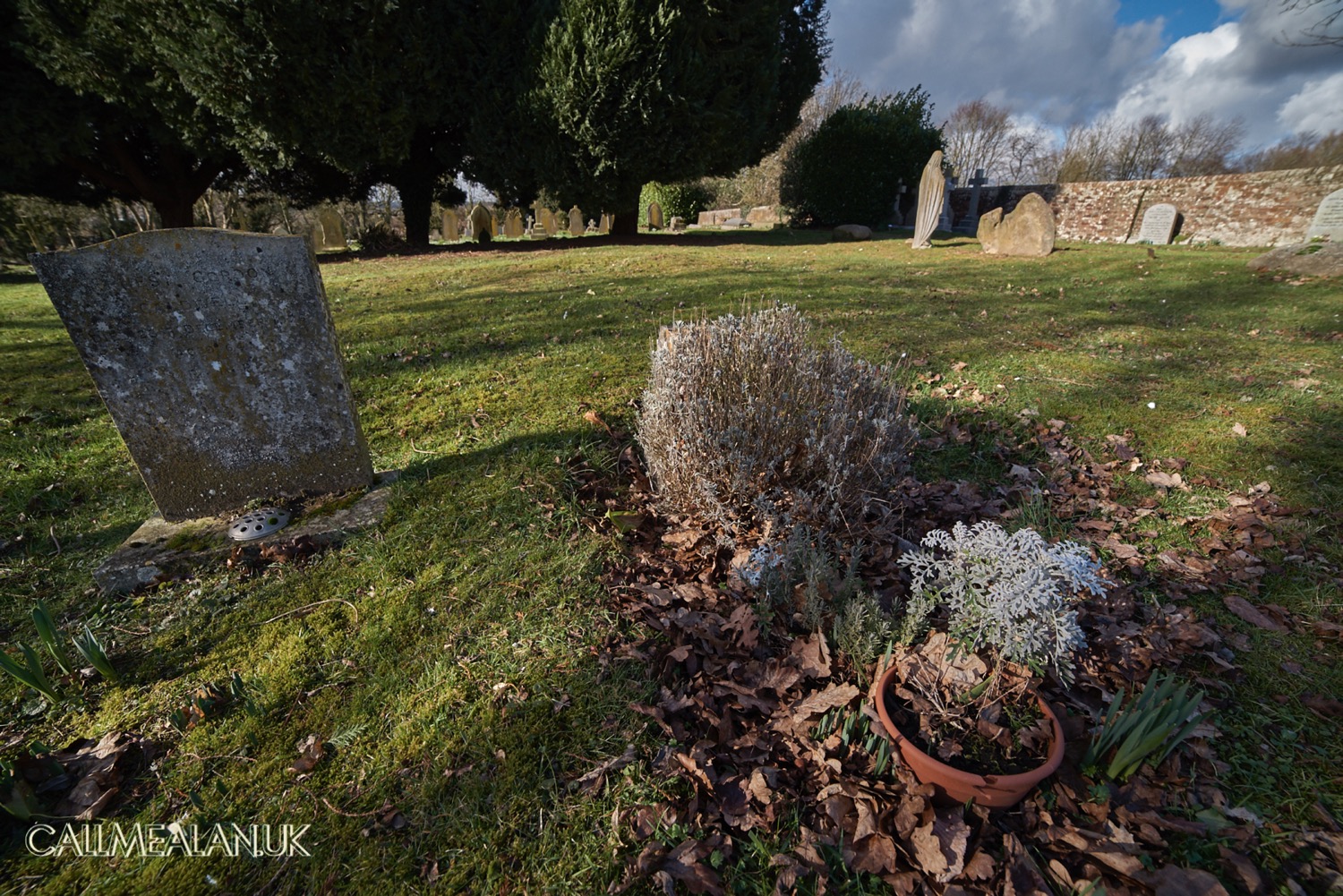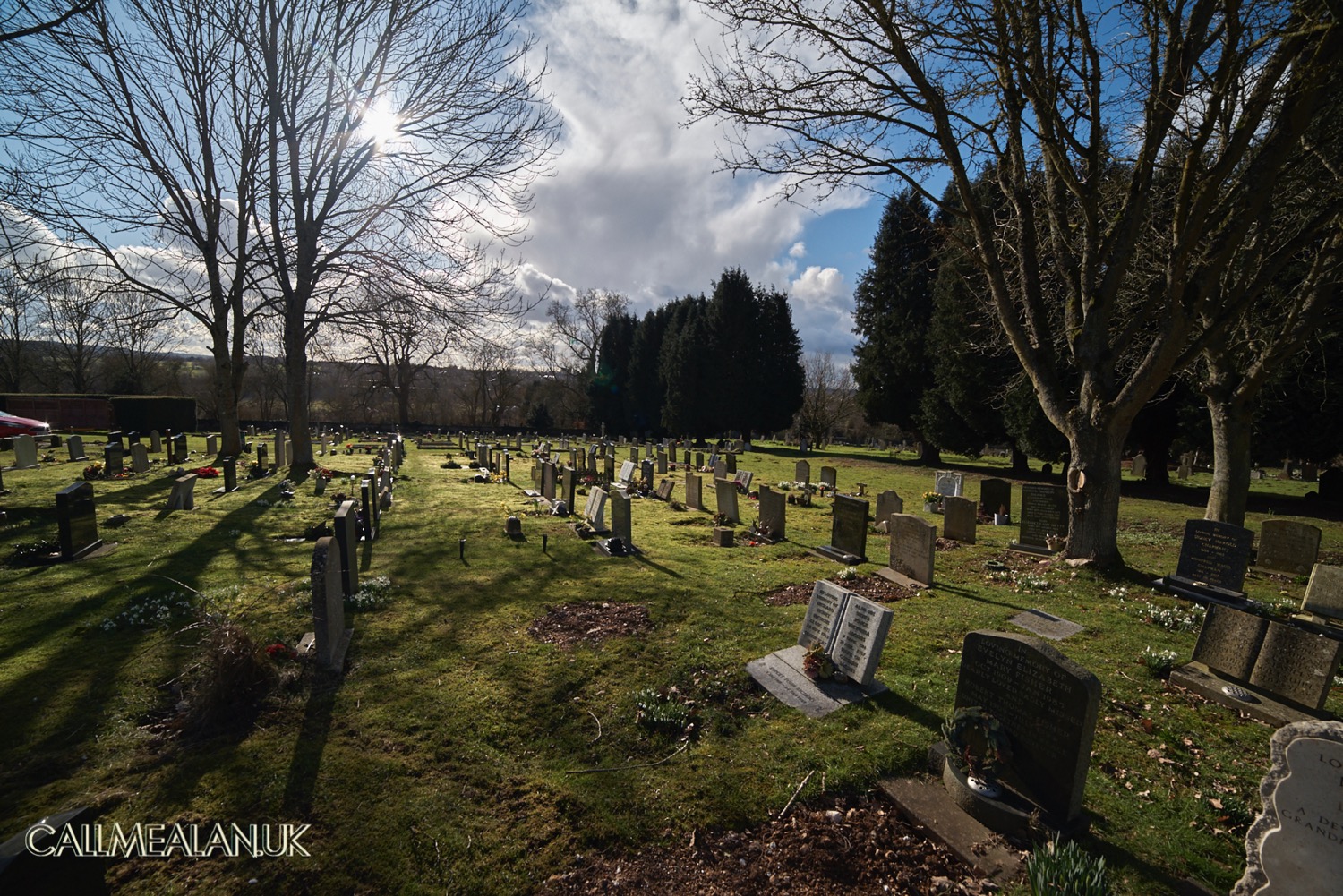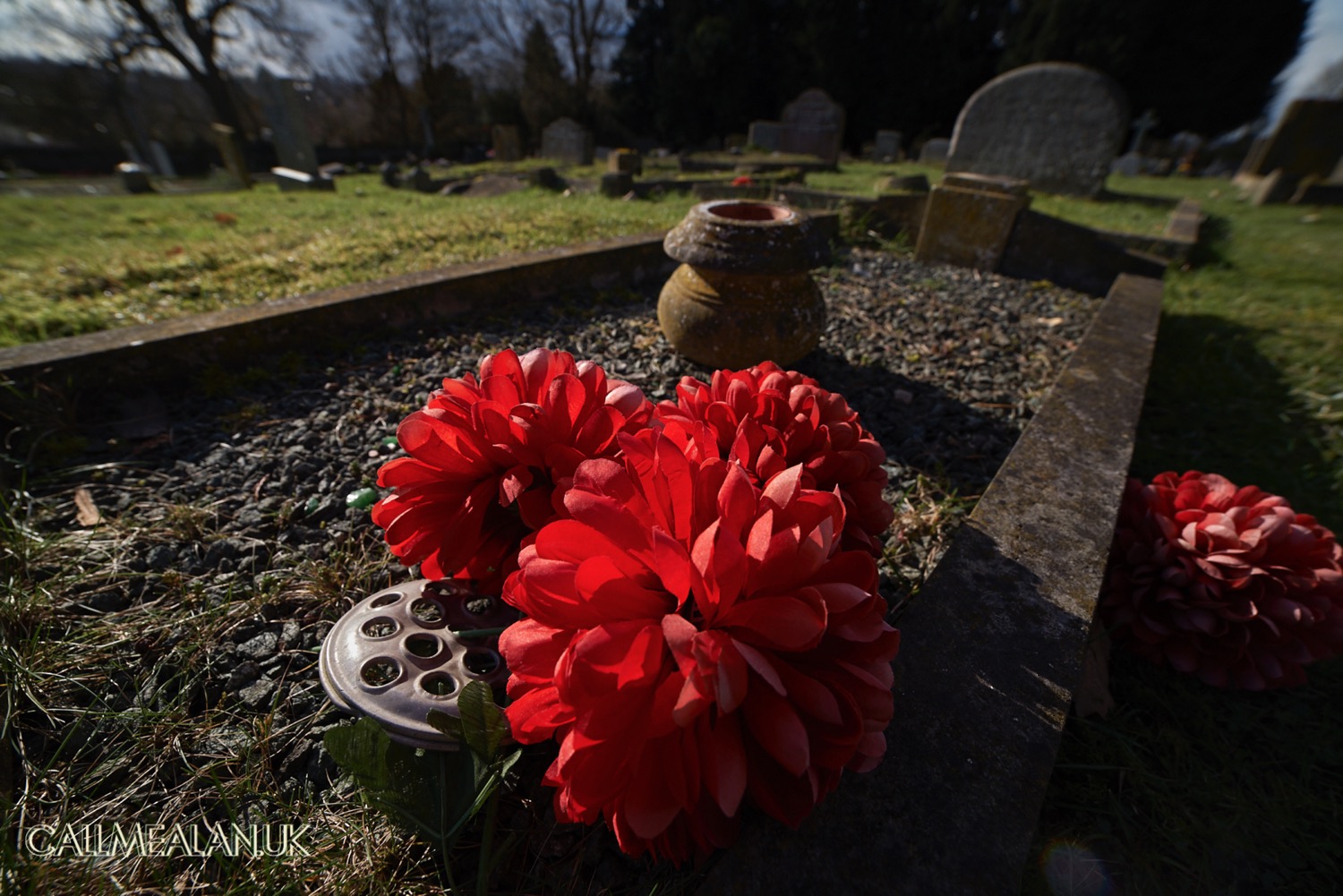 In the cemetery not all is as it seems. These flowers are fabric.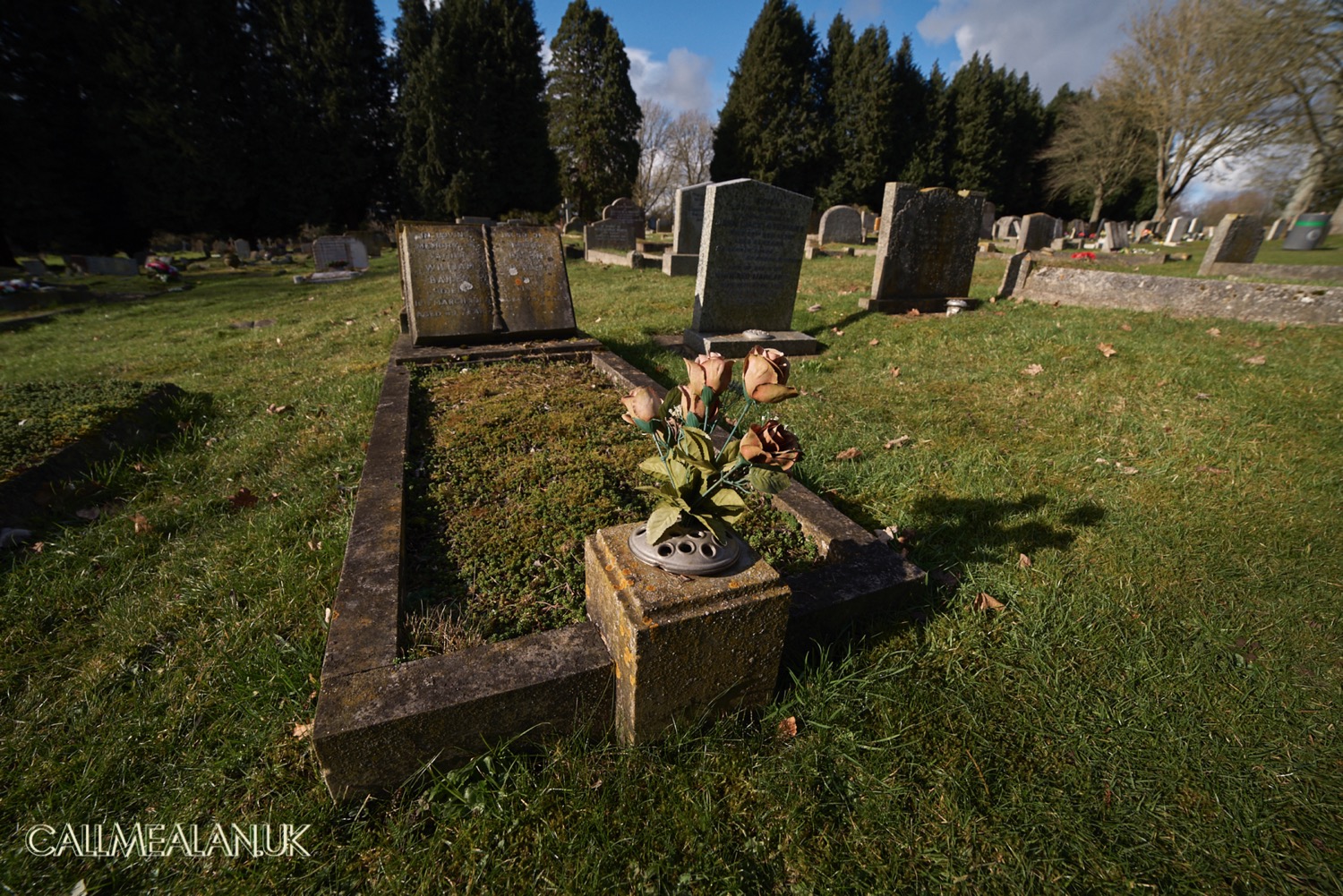 As indeed are these.